Christmas Bargain Travel : Cyprus-UK
How to find the Best Deals
Christmas is a time of year when families tend to like to get together. If some members of the family live in Cyprus and others live in the UK or other Western European countries, the cost of air travel can appear daunting, but there are bargain travel deals to be found, especially if you do not have to travel within school holidays. You must also be prepared to spend some time searching on the net and you MUST be flexible with your travel dates and times. A difference of a day can make the difference of over 100 pounds on the same airline.
Search on well-known airline sites such as Easyjet, or comparison sites such as
www.travelsupermarket.co.uk
, but also on Google. I think that is how I discovered my 67 euro return flight with Transvia, an airline of which I had never heard before.
I left Larnaka for the UK on the 18th December. My ticket with Wizzair cost me €29.97 to get me to Luton from Larnaka. A flight with Easyjet on the 23rd December from Stansted to Amsterdam, where one of my sons lives, cost me €50.30 and my return flight to Larnaka from Amsterdam on the first of January is costing me €67.00. The downside is that the flight is at 6am, which means being at the airport at 4am, a really horrible time to travel, especially as last trains are around midnight. This is where it is worth investing in an airport lounge. If you have Priority Pass Membership, for example, entry to the lounge costs €24. You have warmth, a comfortable seat, newspapers, internet and unlimited snacks and drinks.
Bargain prices such as these did not included hold luggage which would have cost about as much as the tickets. "Minimalist" was the word of the day, and packing everything into a shoulder bag and coat pockets has been quite a challenge, but I managed. The trick is to roll up T-shirts etc into a really tight roll. Pairs of socks can be stuffed into a coat pocket.
Careful advance planning and the internet can bring to light, bargain train travel also. It is worth knowing www.thetrainline.co.uk . In many instances it lets you compare the prices of different operators. It also allows you to see the different prices any given operator is offering at different times of the day. It can make a huge difference to book WELL in advance. I was able to obtain in this way a ticket for London's Marylebone to Oxford for around 6 pounds instead of the usual 30, and for Oxford to Elmswell the same day for under £20 instead of the usual 60. There are very specific times of travel, but such a level of saving makes complying with these worthwhile.
So here is a summary of my Christmas Travel costs:
Larnaka to Luton €29.97
Stansted to Amsterdam €50.30
Amsterdam to Larnaka €67
London to Oxford by train €6.50 approx
Oxford to Elmswell (near Ipswich) €22 approx
Total: €176 approx. Now that is Bargain Travel. Don't you think?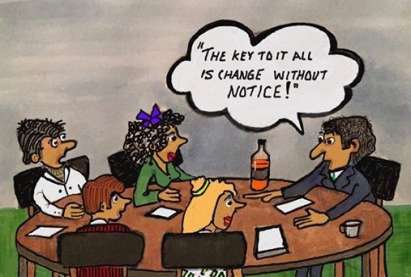 Ideal light flight reading for your entertainment