On Sunday, May 27, 2018, lets go to the village of Dora, at the "Ana-Viomata" Festival of Tradition, Tasting and Culture, which is one of the most famous local festivals of Limassol Crassohoria(wine producing villages) and all of Cyprus.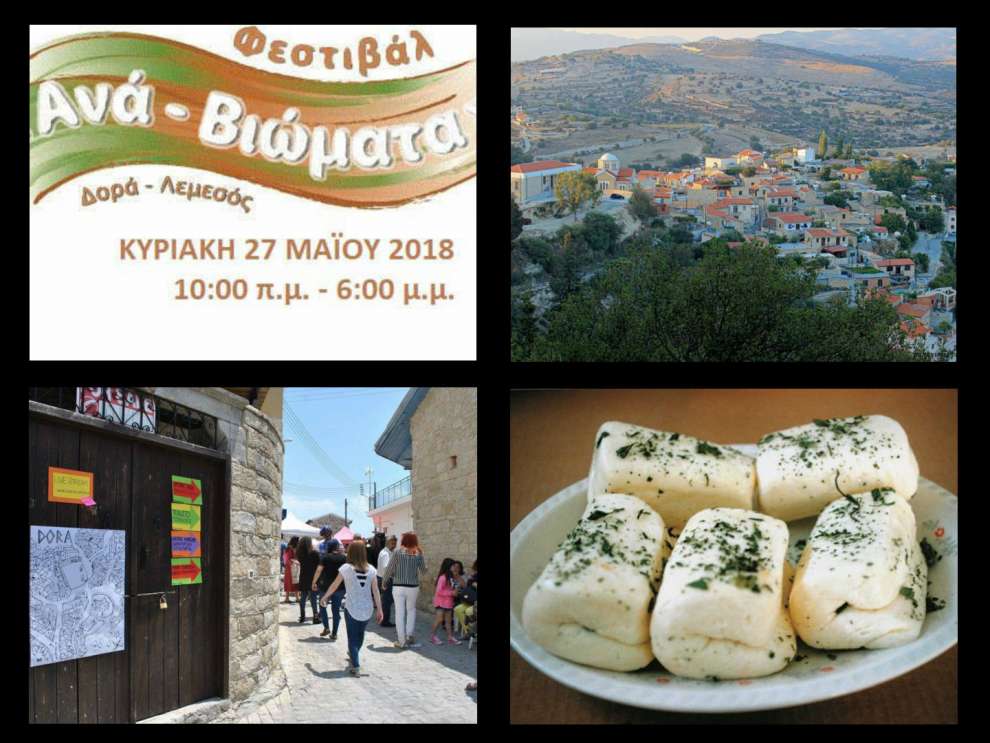 Haloumi, 'palouzes', 'koullourouthkia', 'resi', 'arcatena' are some of the famous products produced in Dora and the Festival. The visitor will have the opportunity to see and enjoy an exhibition of traditional products, the process of distillation of zivania, the preparation of halloumi and 'palouze', kneading and bread baking, a programme with traditional Cypriot dances and songs, and the re-making of traditional professions.



There will be kiosks with traditional products.
There will also be various actions for young and old people such as:
Walking on the Nature Trail, Kordylas

Photography exhibition

Narration of the fairy tales legends and legends of Dora

Cutting and shearing of sheep

Guided tour in the village etc.