"Flaouna" - Easter Bread
"Flaouna" is a delicious cheese filled pastry prepared for consumption on Easter Sunday and the days following. The cheese that is used for the flaouna is the "flaouna cheese". It's a hard cheese made in Cyprus especially for the flaounas. If you can't find it you can use a mixture of halloumi and cheddar cheese.
Usually flaounas are made in large quantities so all the family is involved in the preparation. I will give you the recipe in small portions so you can easily do it, but imagine these quantities multiplied by 6-8 times!!!
For the flaouna dough:
1kg flour
½ tsp mahlab
½ tsp mastic
1 tsp sugar
a pinch of salt
2 sachets easy bake yeast (or fresh yeast)
100gr butter melted
½ cup of vegetable oil
1 ½ - 2 cups warm water (as required)
Flaouna filling:
1kg flaouna cheese gratted
1 cup of flour
2 tsp baking powder (or 1/2 cup of fresh yeast)
½ tsp mahlab
½ tsp mastic
4-5 eggs
some chopped fresh mint
¾ cup of raisins
1 egg whisked (for the glazing)
sesame seeds
Preparation:
Usually the flaouna filling is prepared the night before baking. In this case you prepare it 3-4 hours before.
Start by mixing all the dry ingredients.
Add the beaten eggs one by one. (make sure that it is absorbed by the cheese and then add the next one).
Finally add the mint and the raisins.
Make the sign of the cross at the surface of the cheese filling, cover it with a cloth and let it rest for some time.
Note: You can skip raisins if you don't like it.
For the flaouna dough you mix all the dry ingredients.
Add butter and oil and mix it with your fingers.
Add water little by little until you have a soft, not sticky dough. Cover it with some cling film and let it rest and rise for 1-2 hours.
Assembling the flaounas:
Wet the sesame seeds and sprinkle it over a cloth on a tray.
Take a small portion of dough and roll it out in a thin rounded sheet (approx. 20 cm diameter). Lay the dough sheet over the sesame seeds, press it gently to ensure that the seeds will "stick" to the dough. In the center place two spoons of cheese filling formed like a ball and fold the rest of the dough over the cheese filling, pinching the corners together to form the shape of the flaouna.
Place the flaounas in a tray cover them with a cloth and let them rest and rise for almost an hour.
Glaze the top of the flaouna with the whisked egg. Bake them in a preheated oven at 200C for 45 minutes until they are golden brown.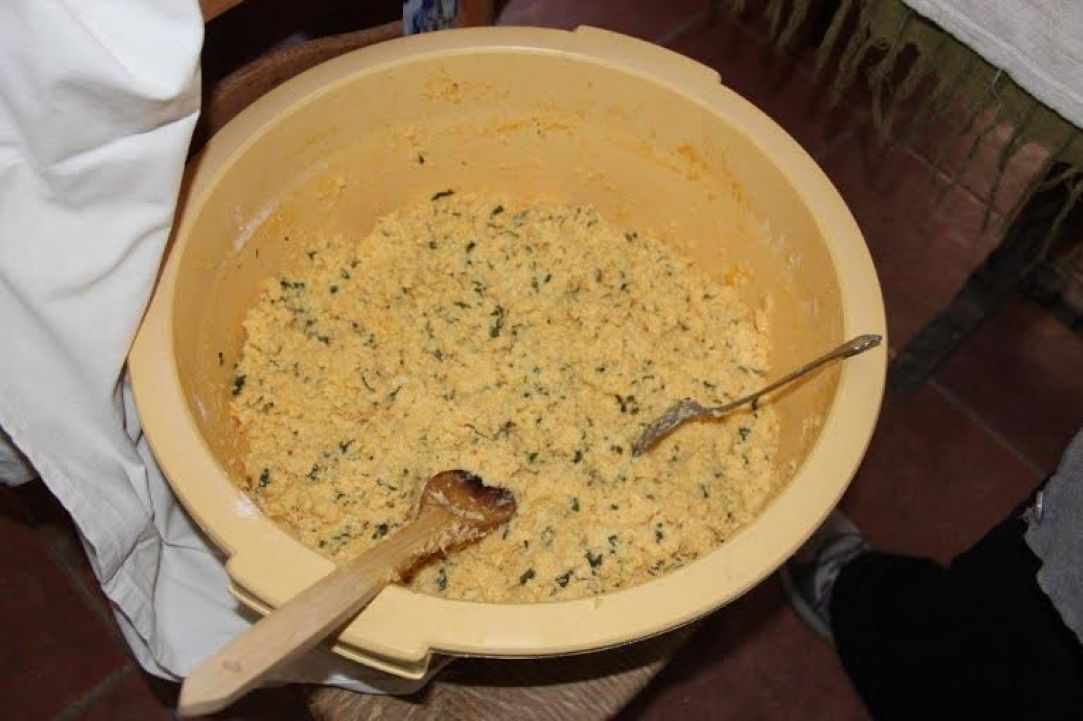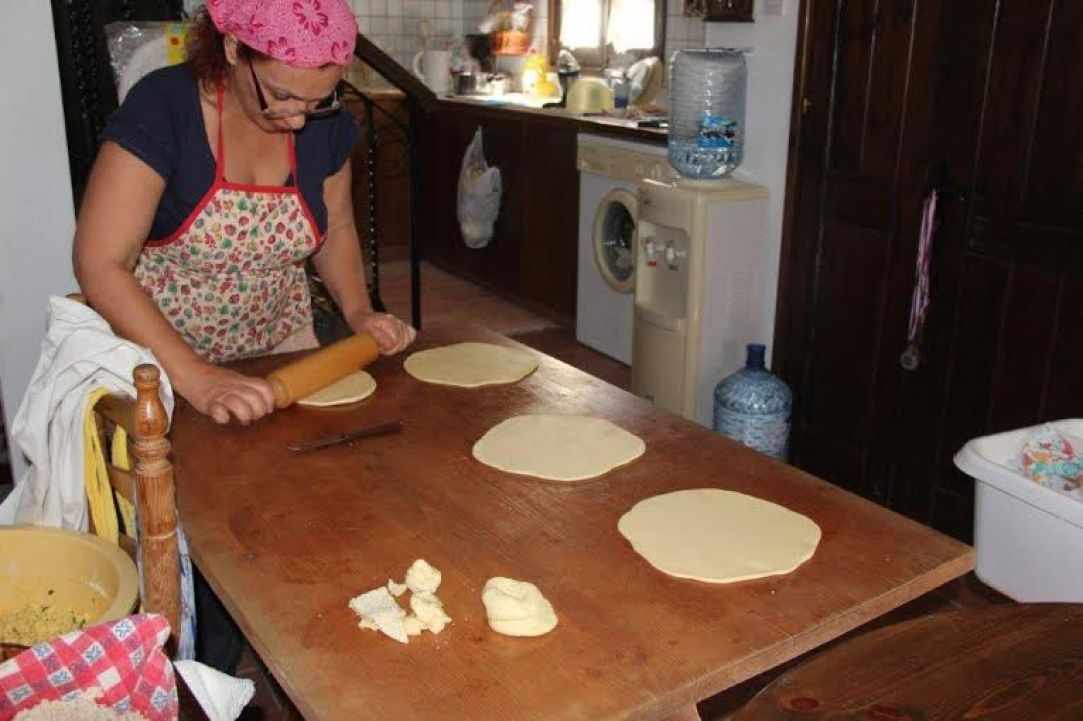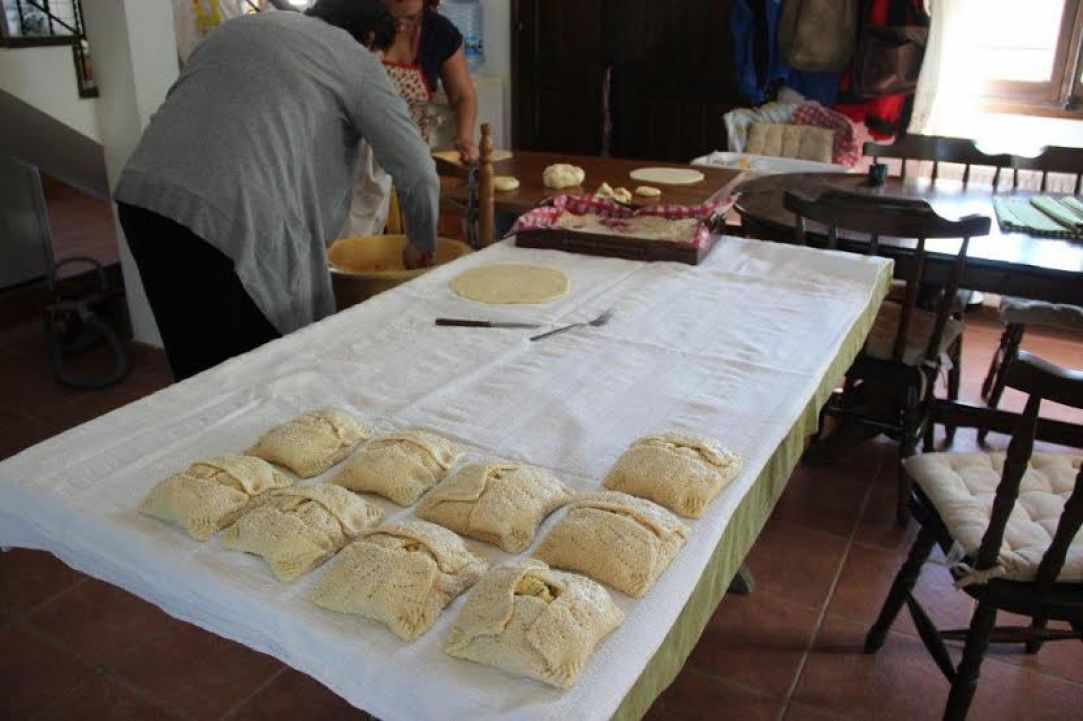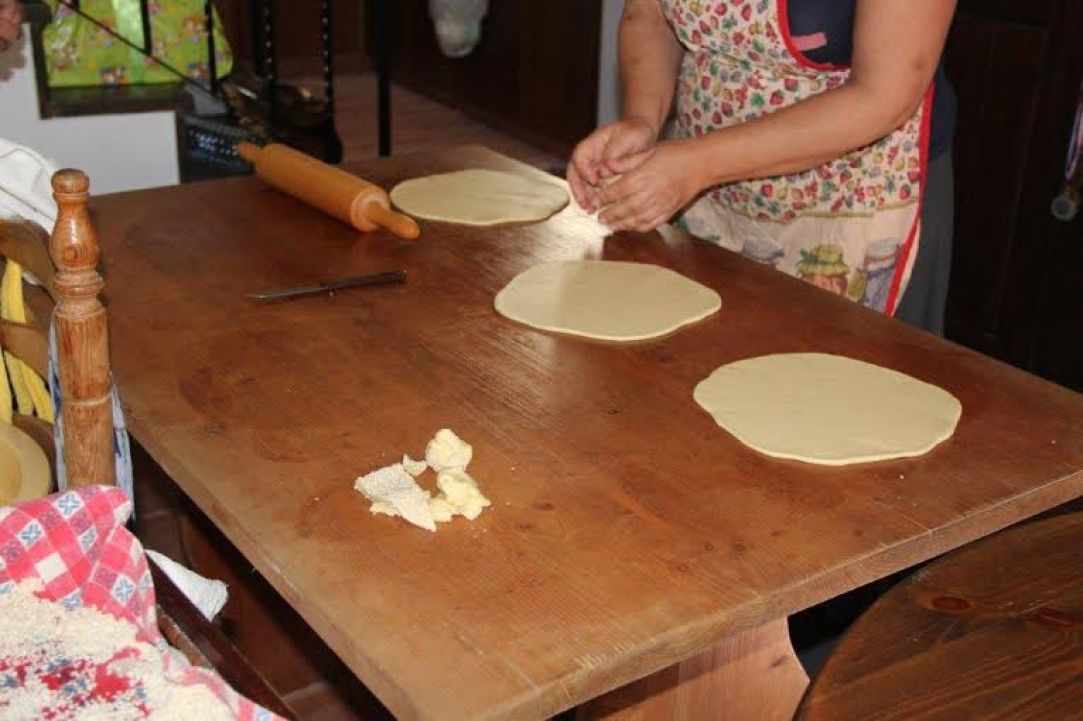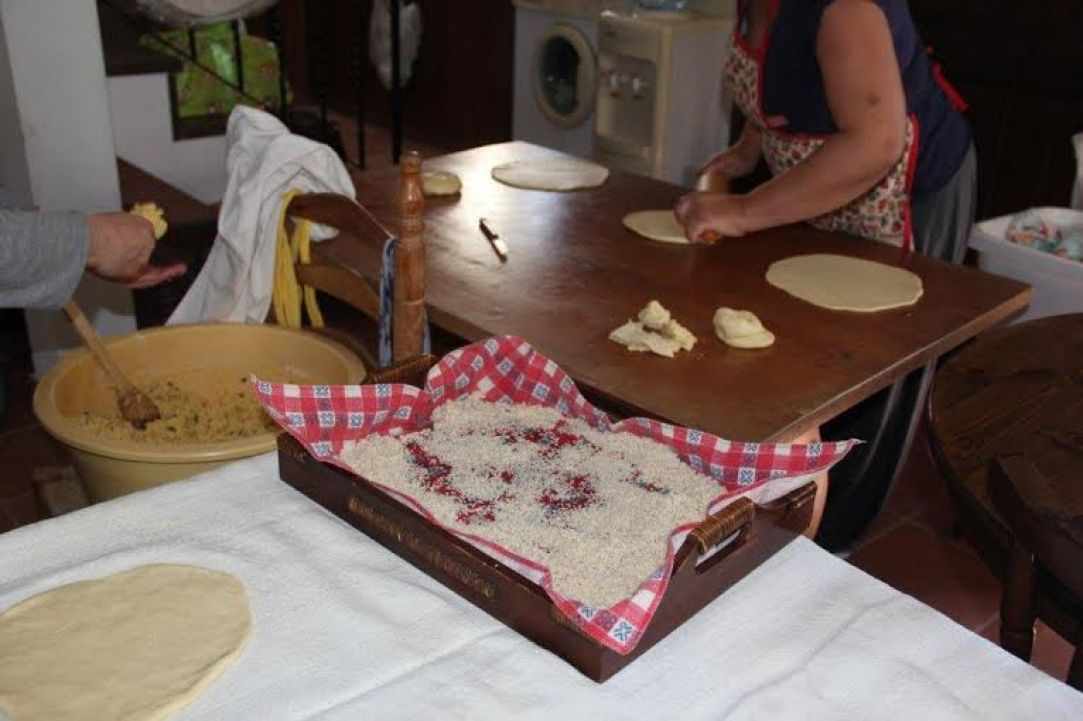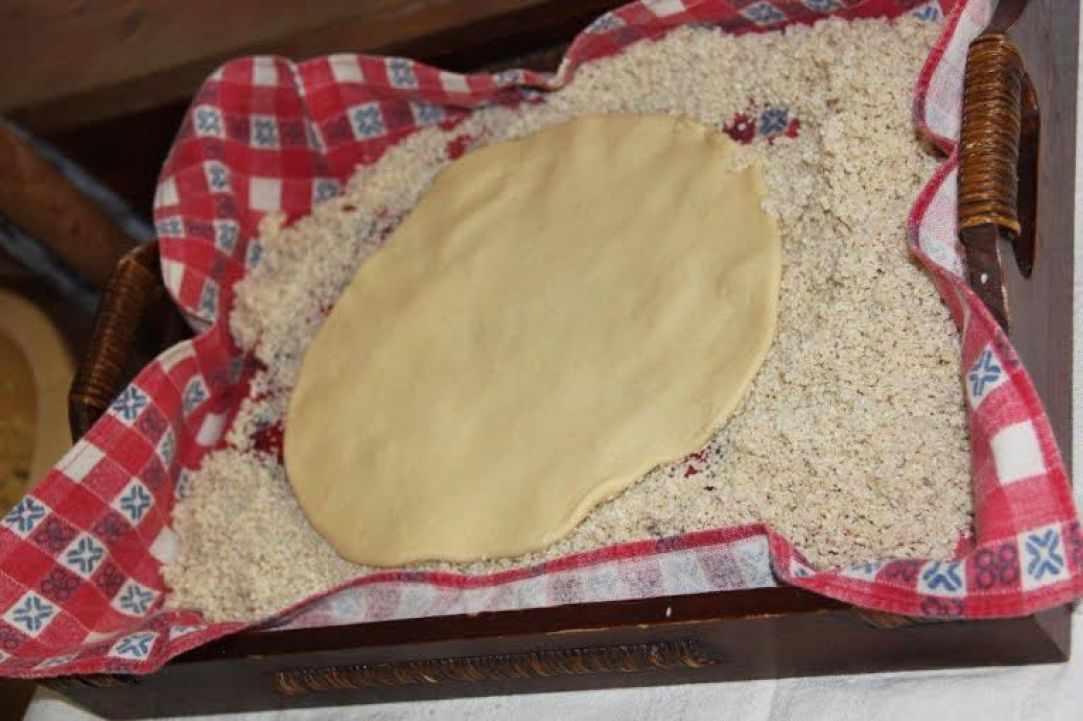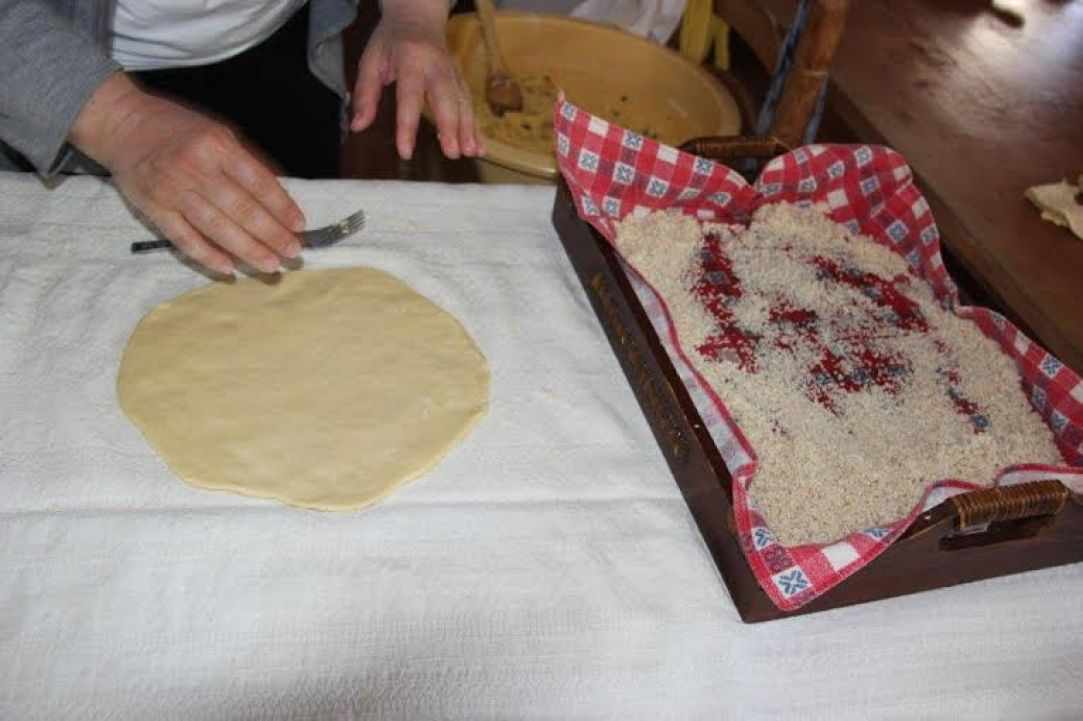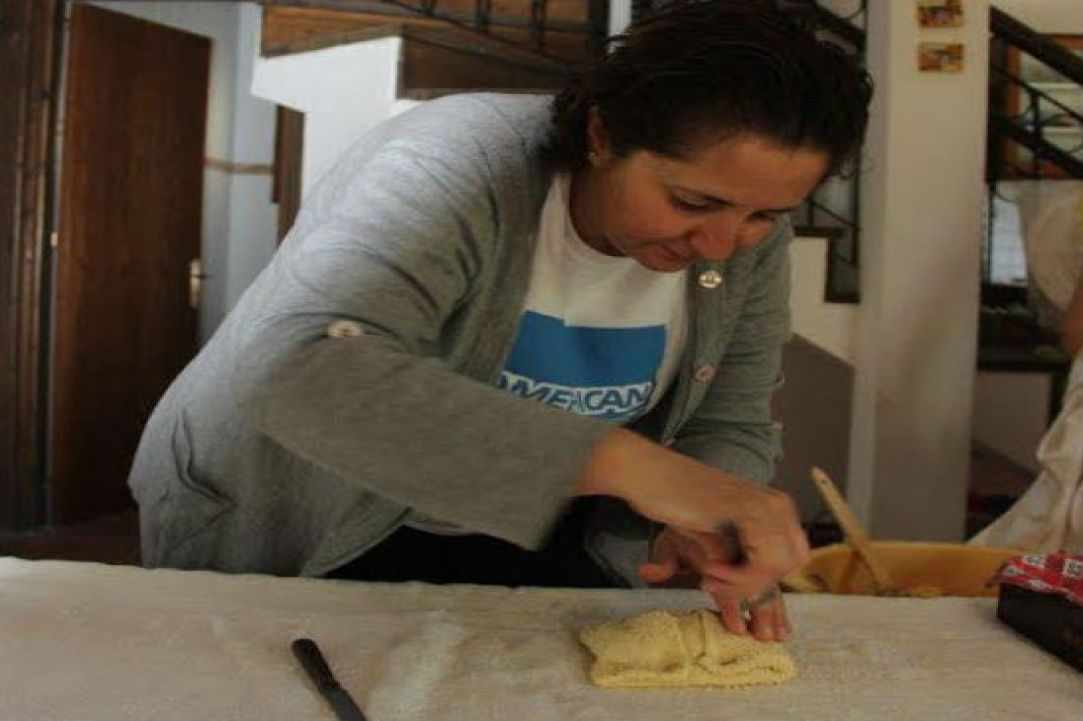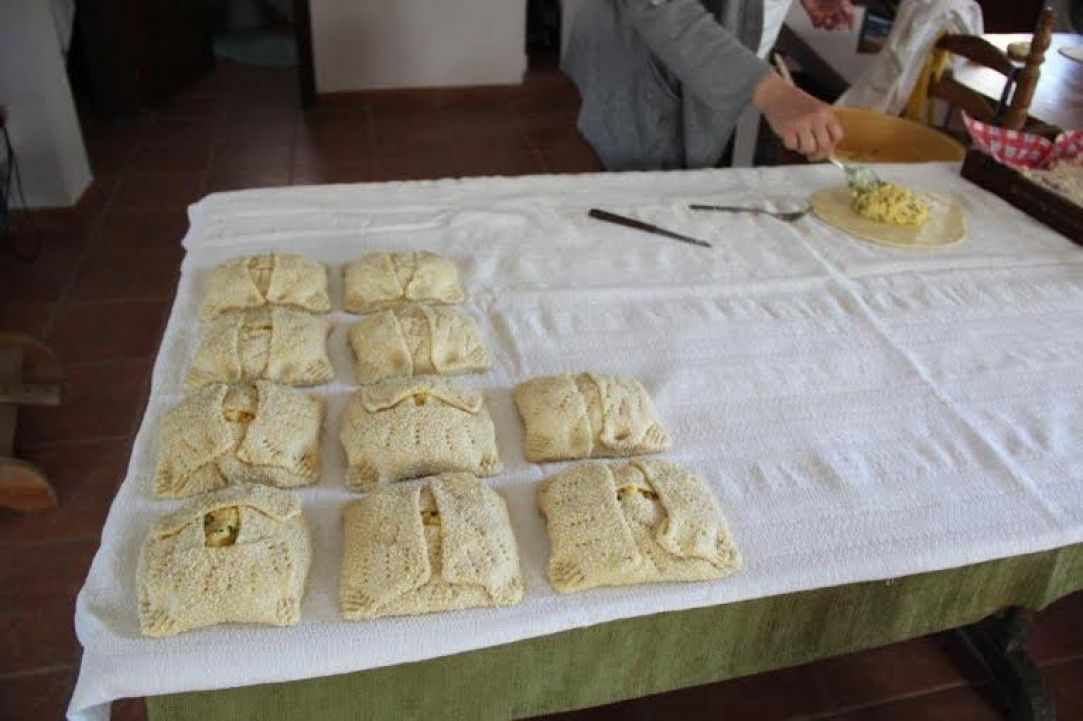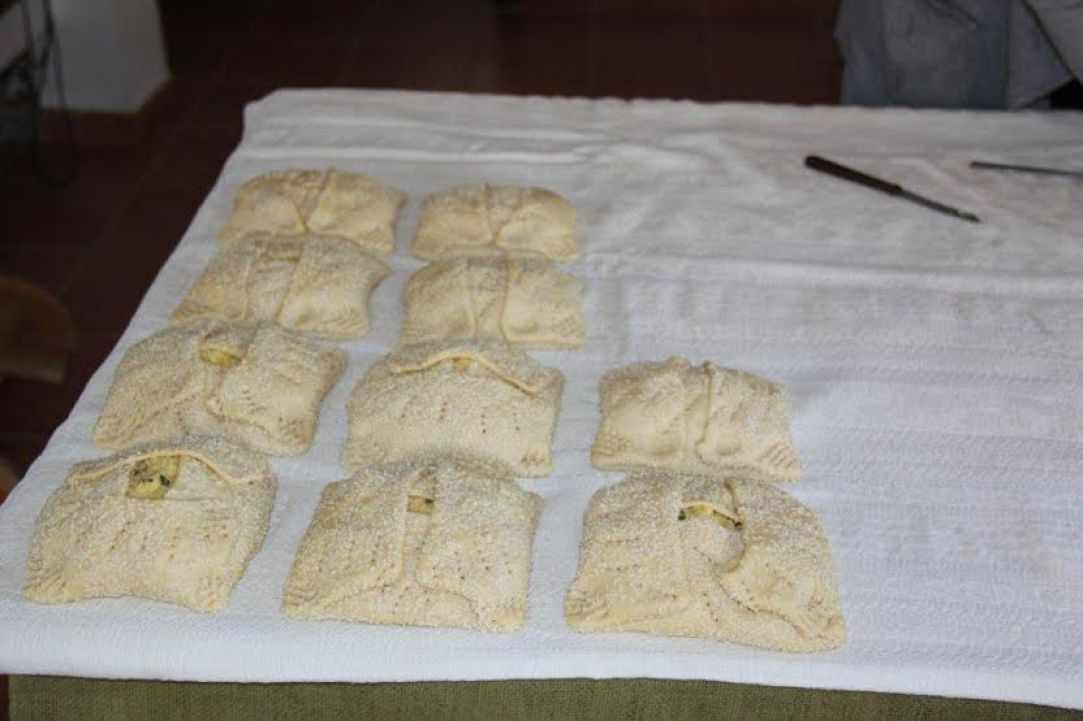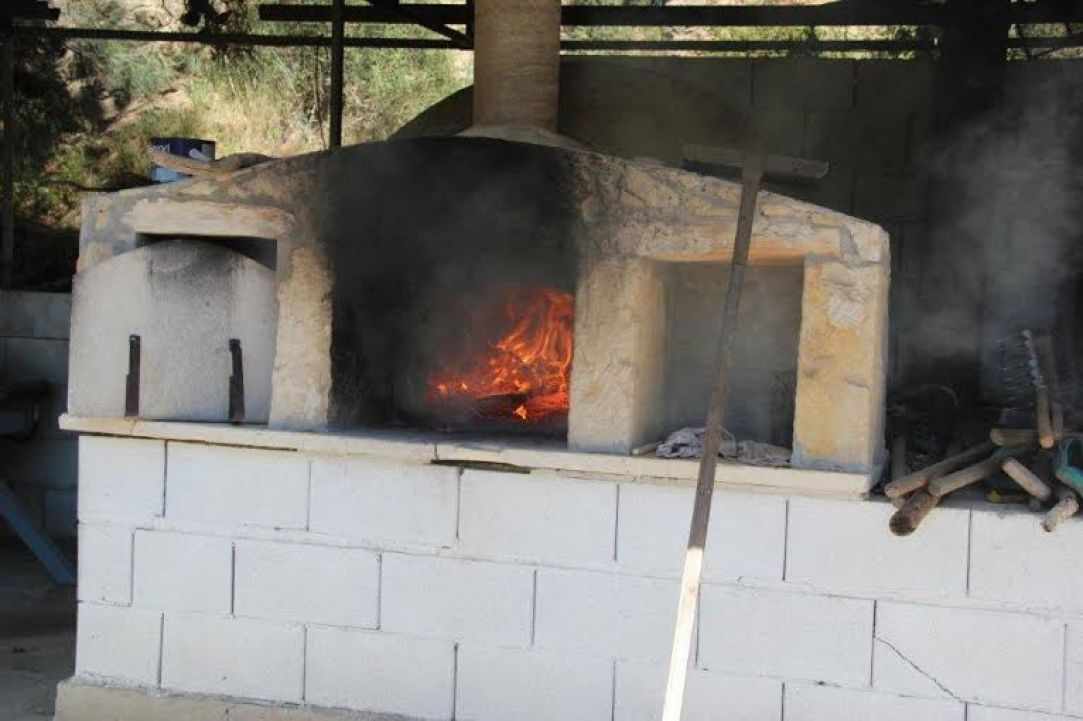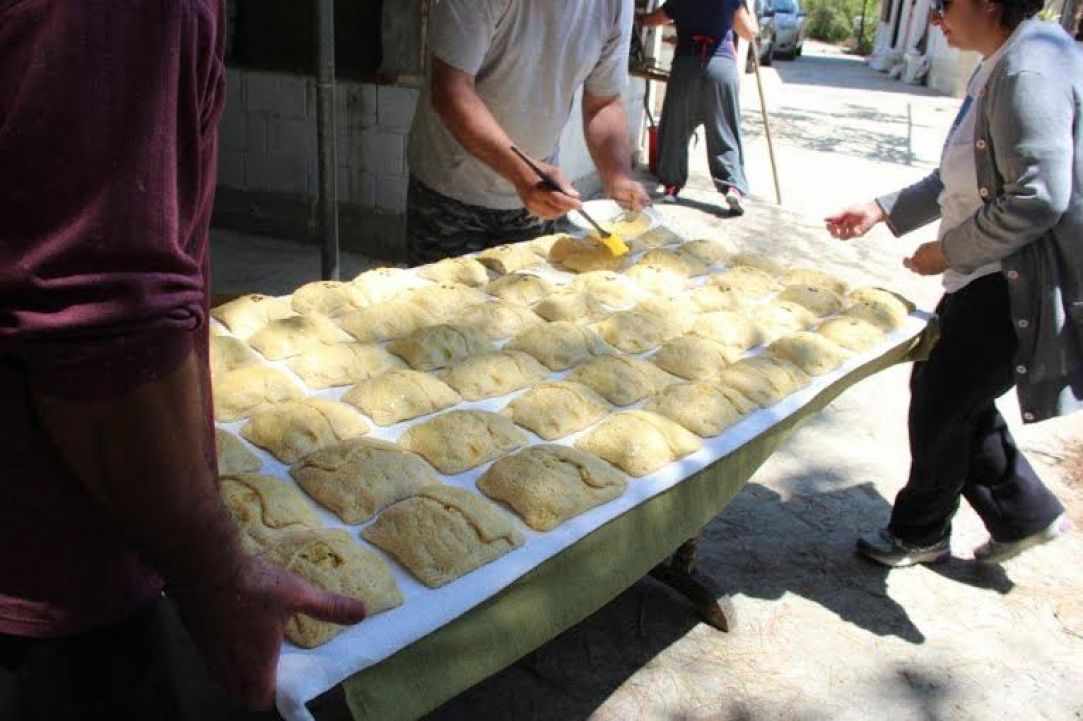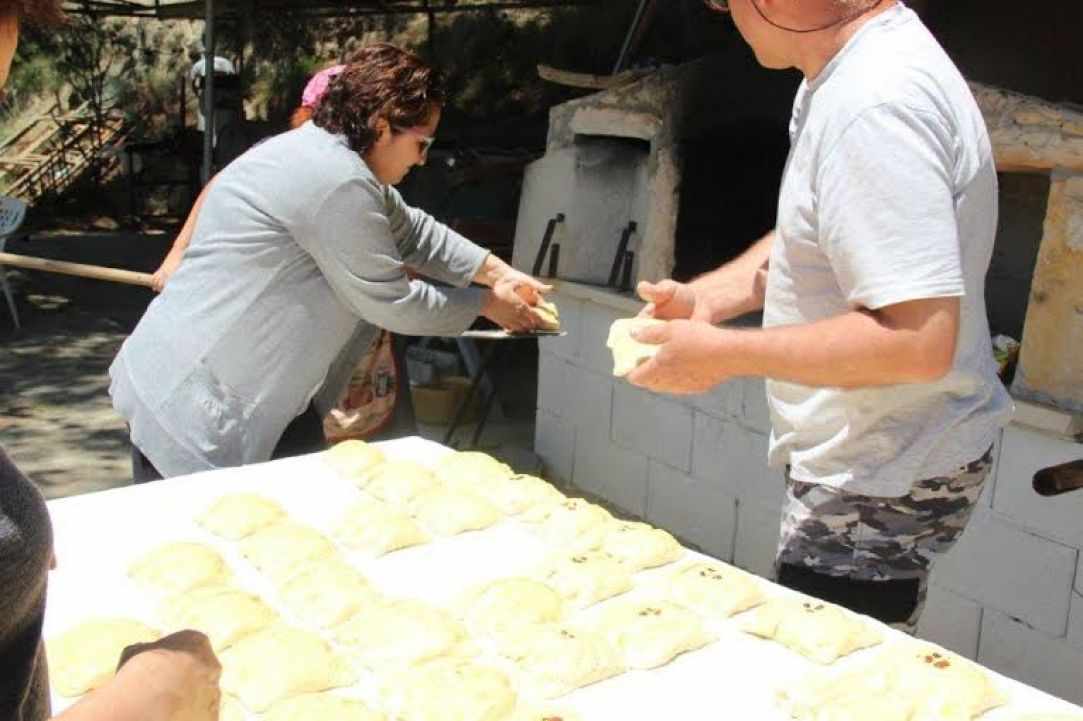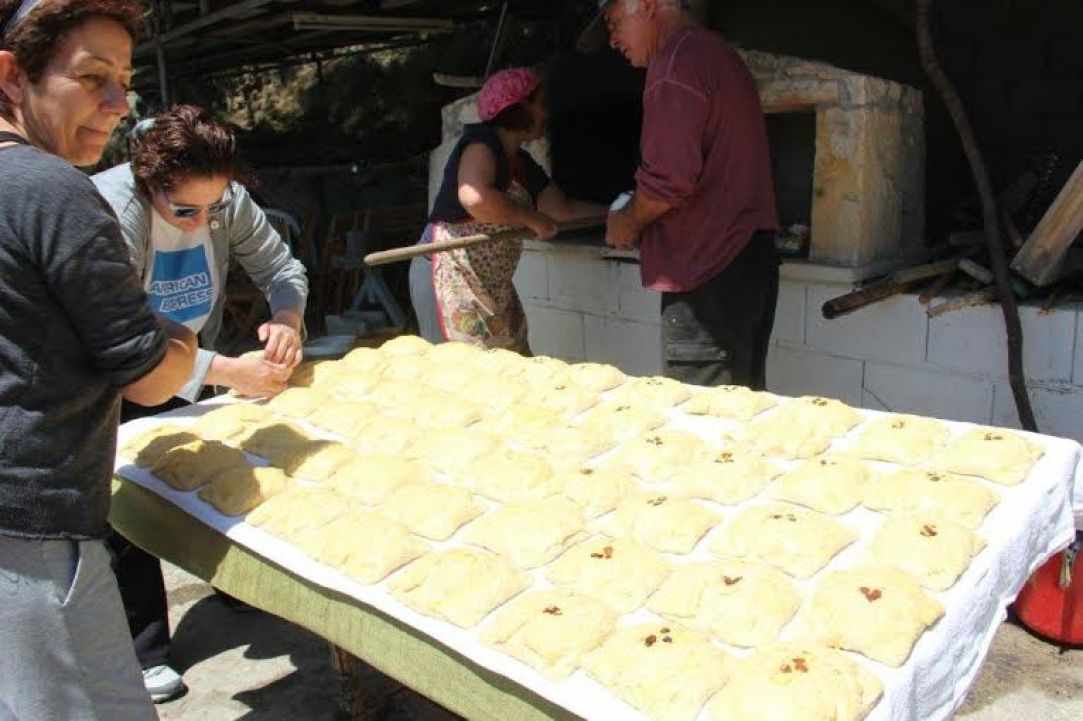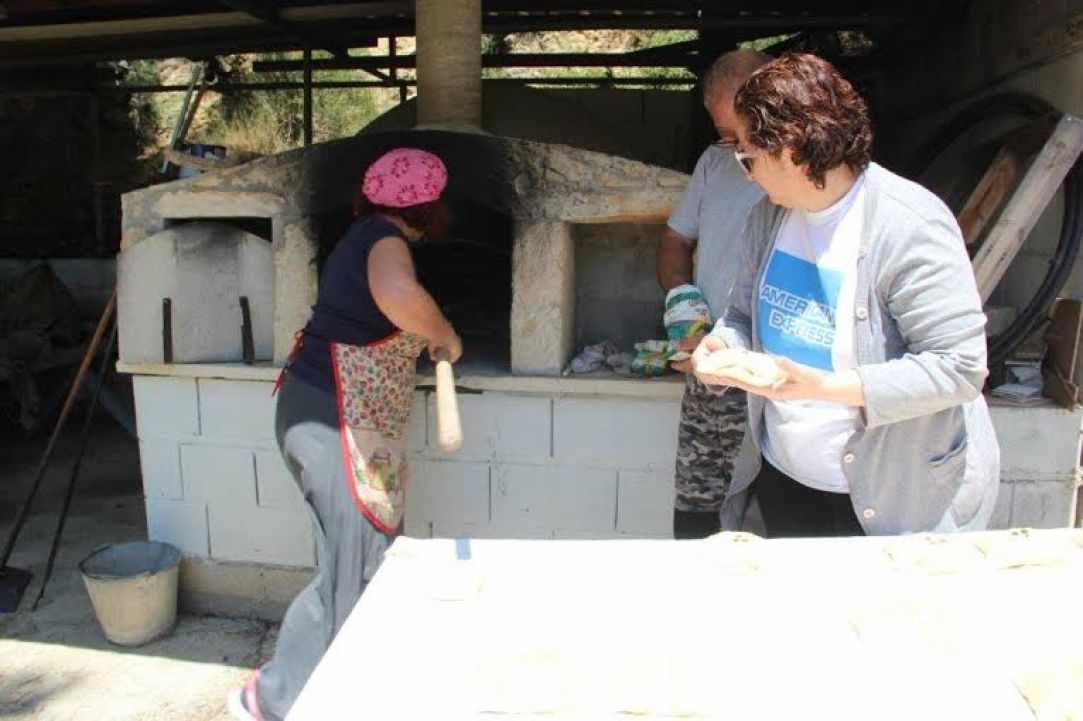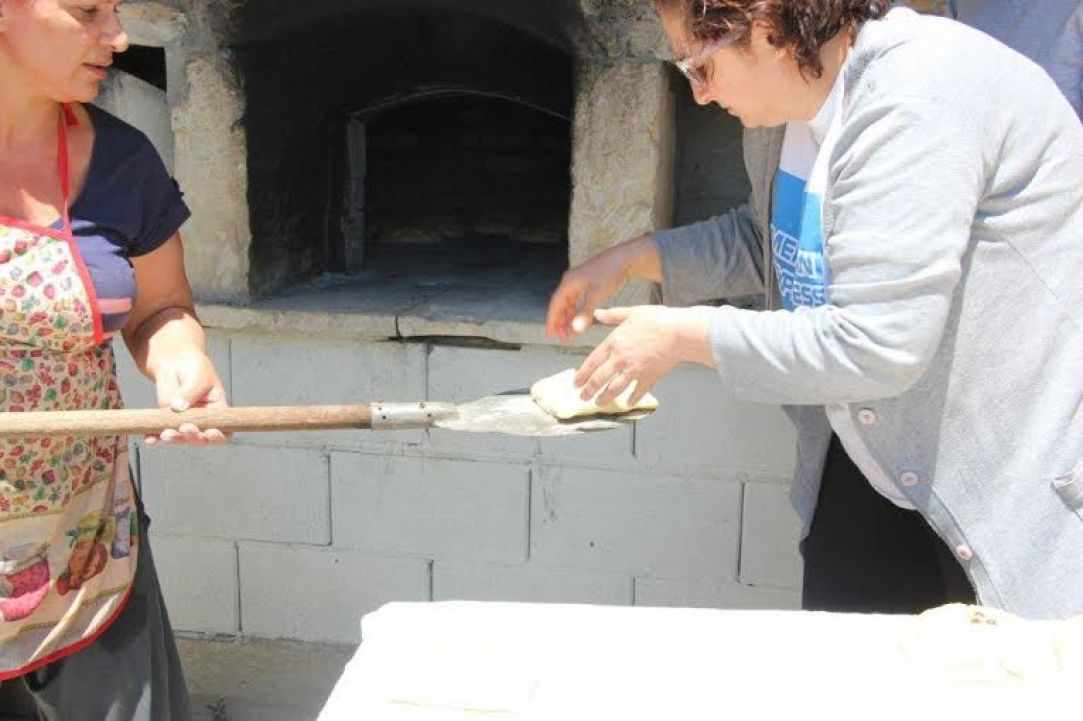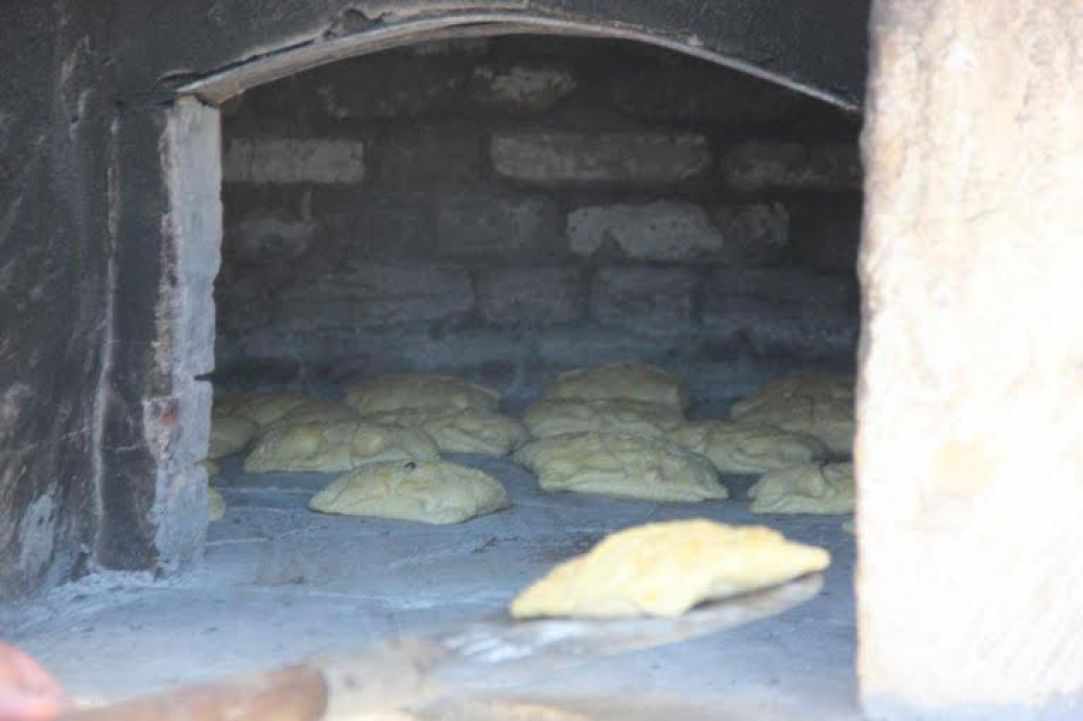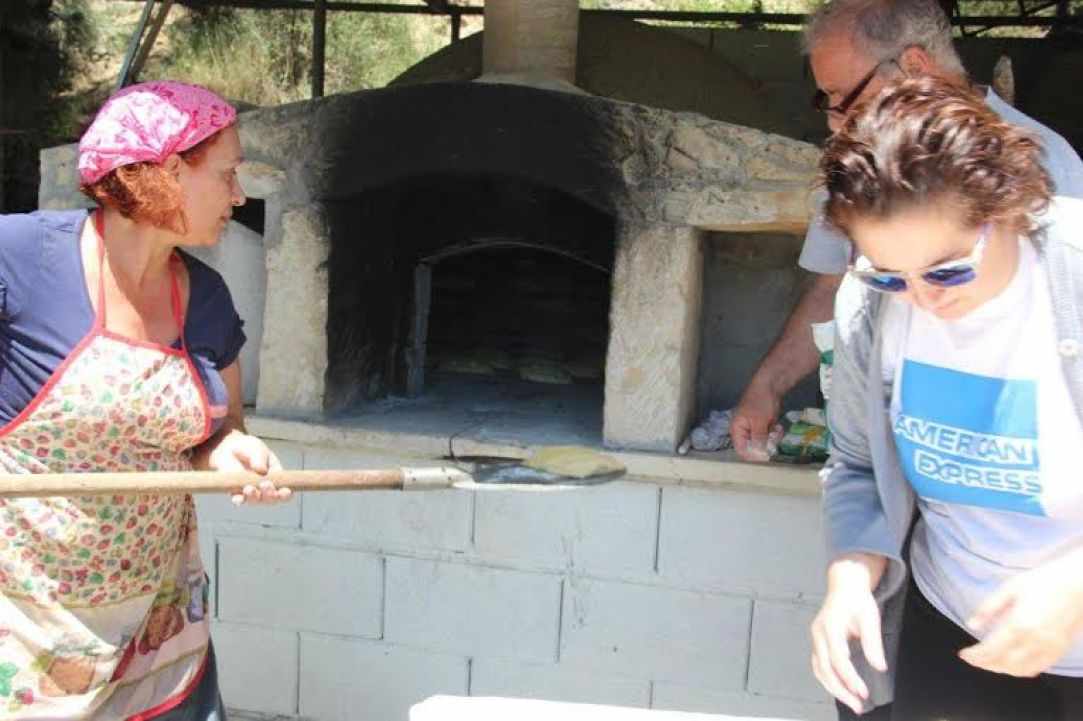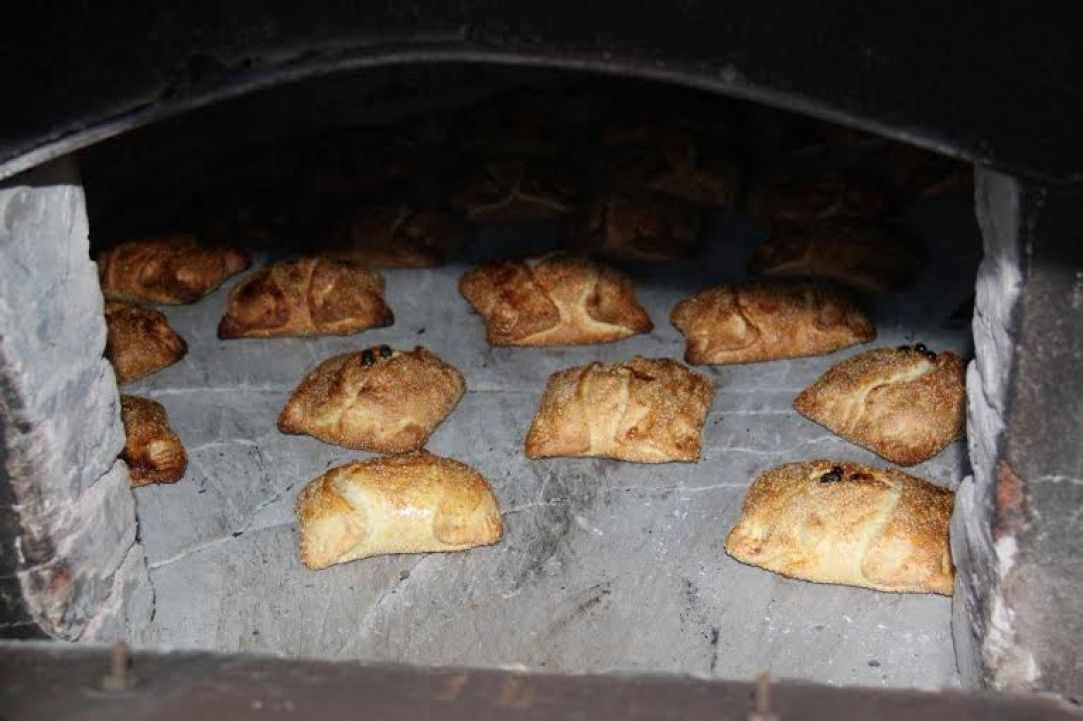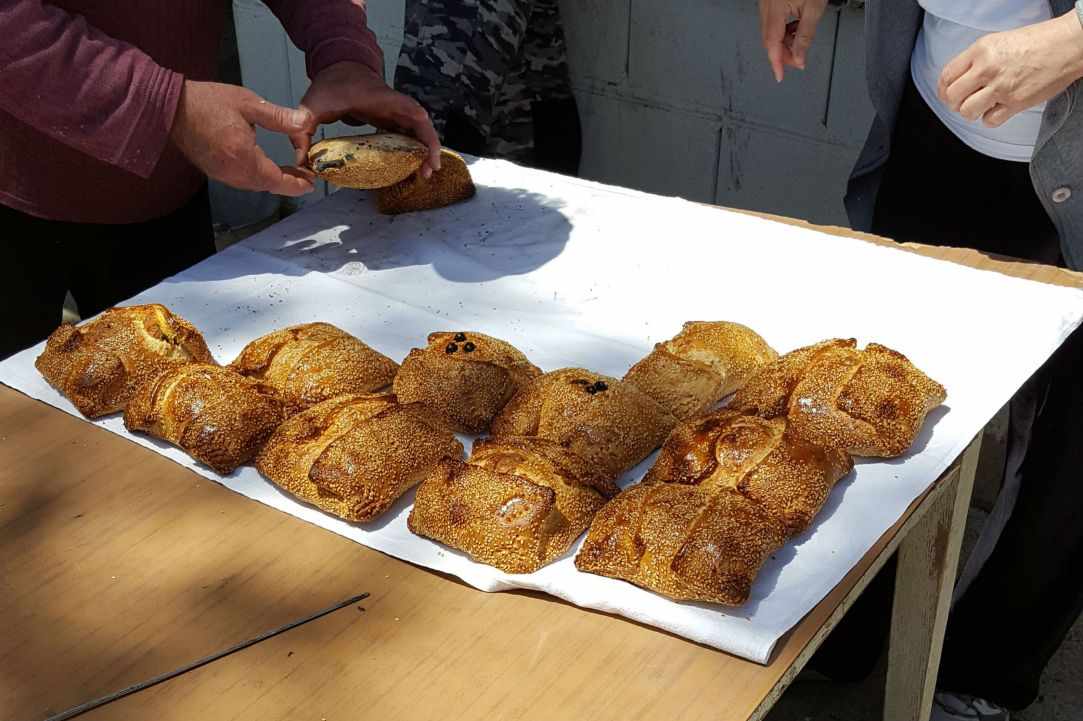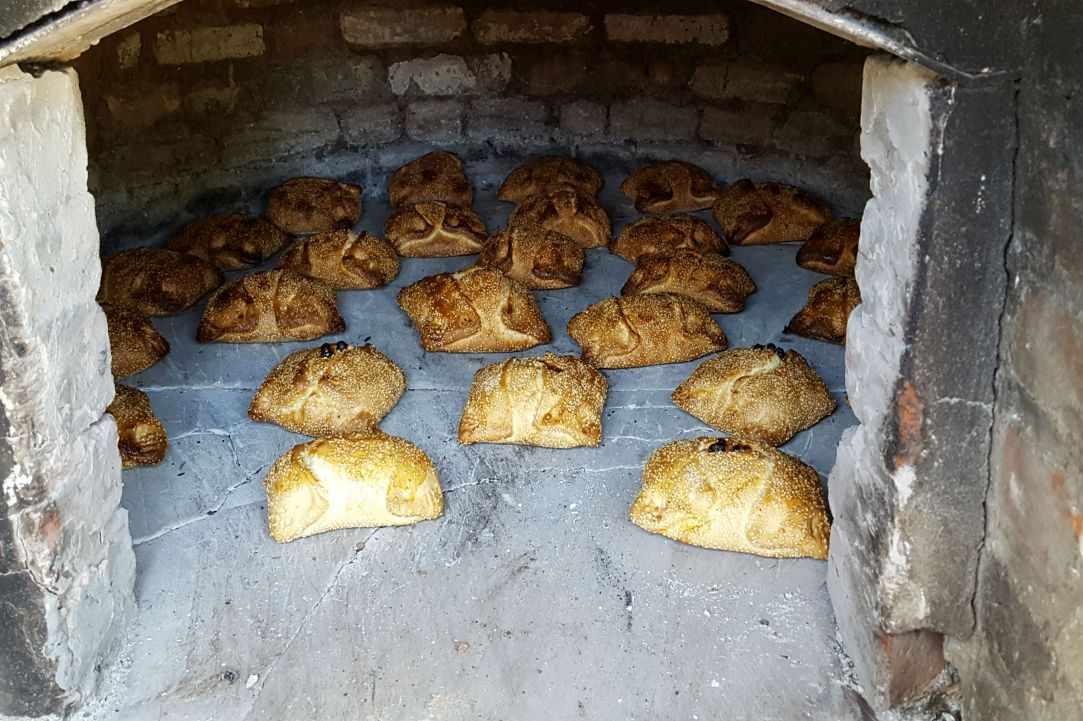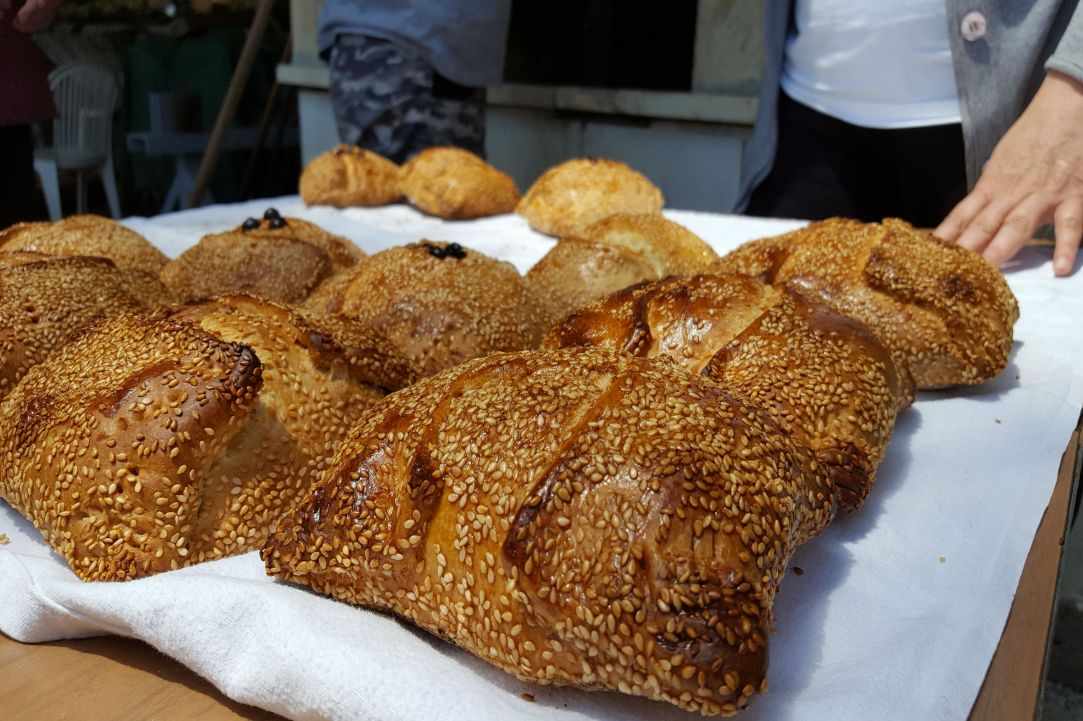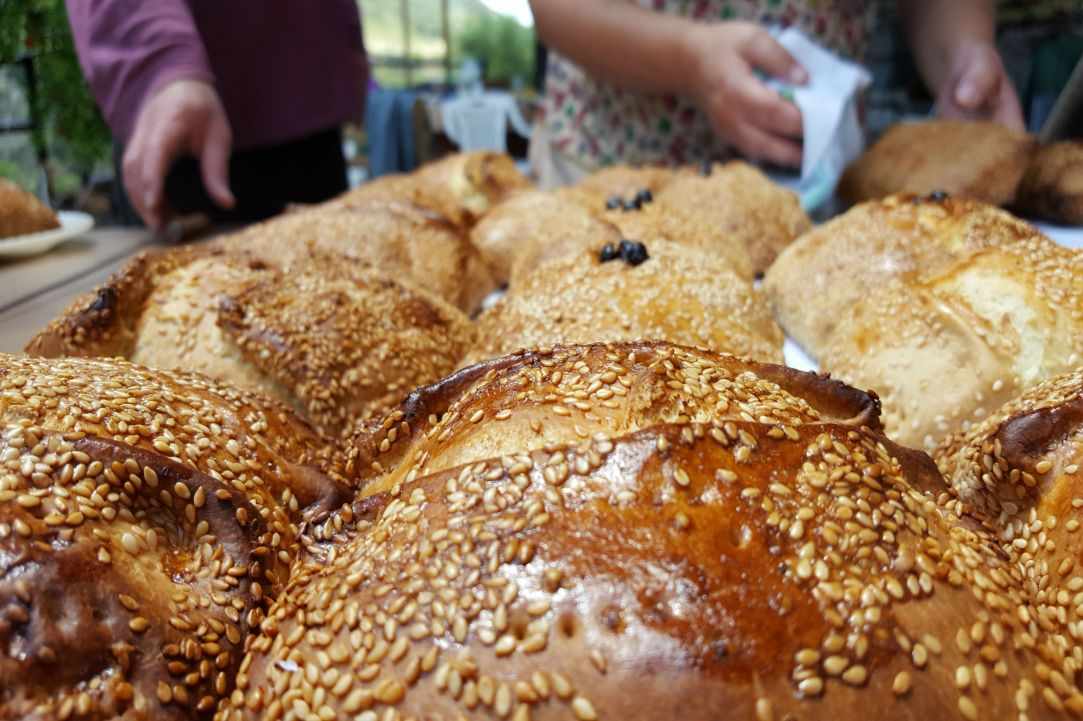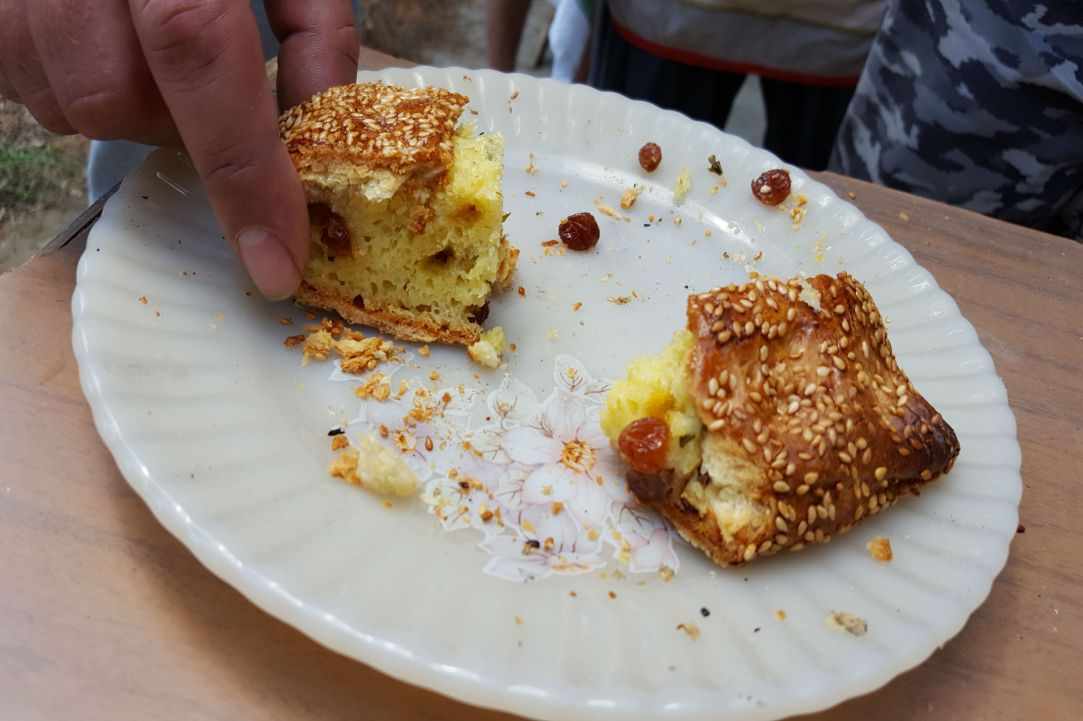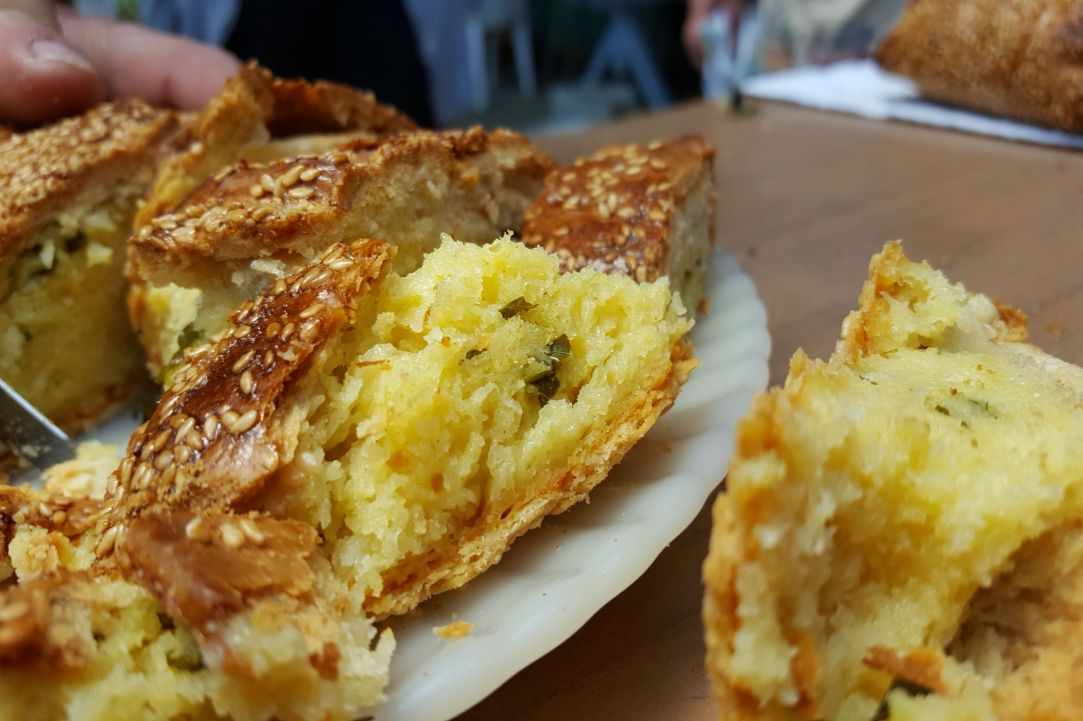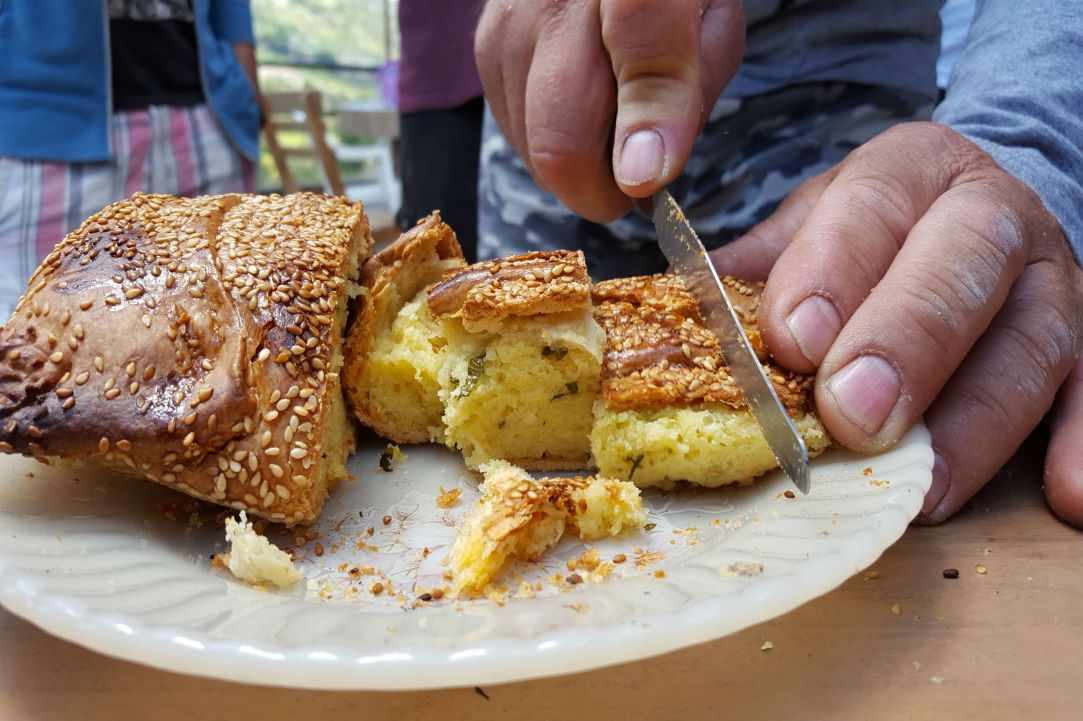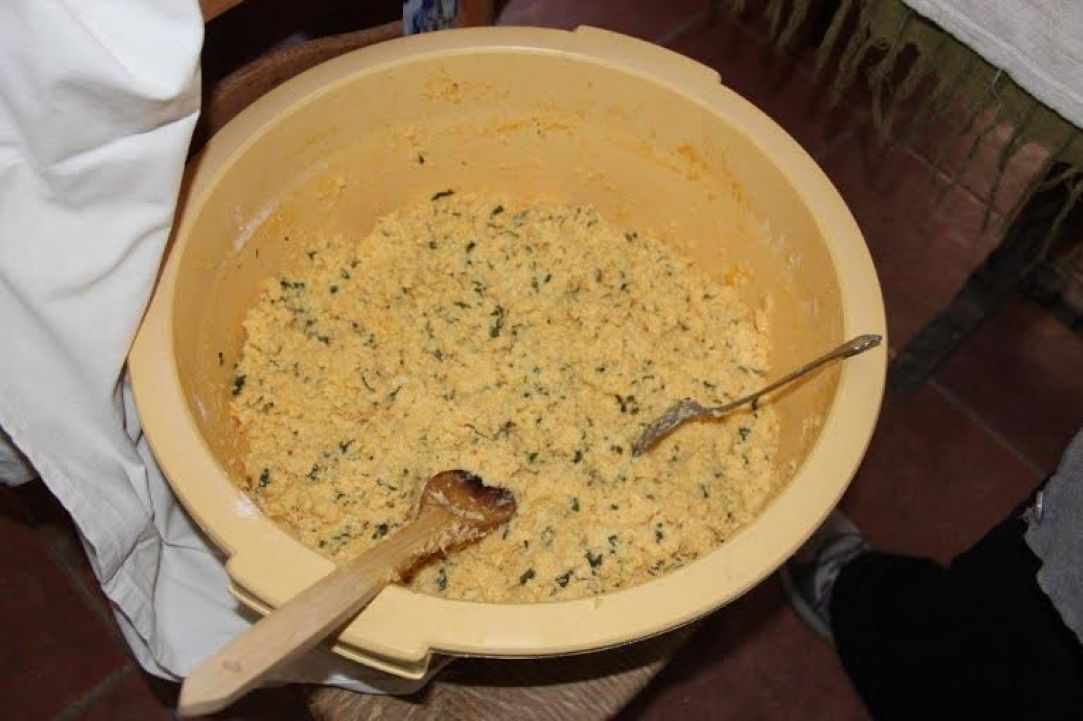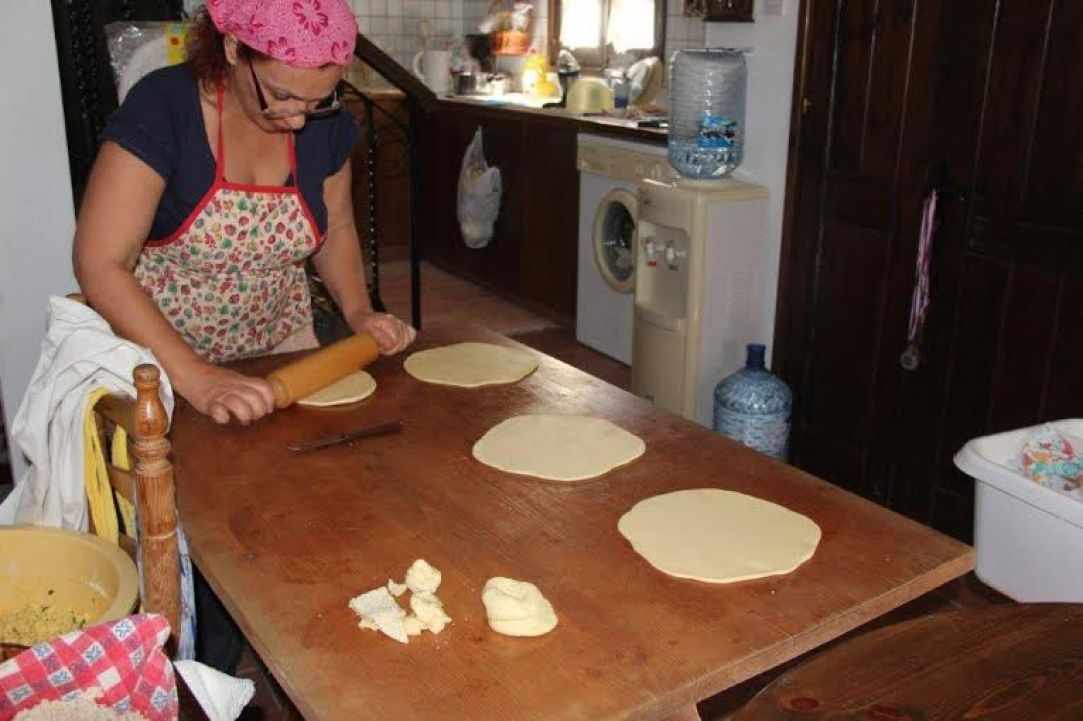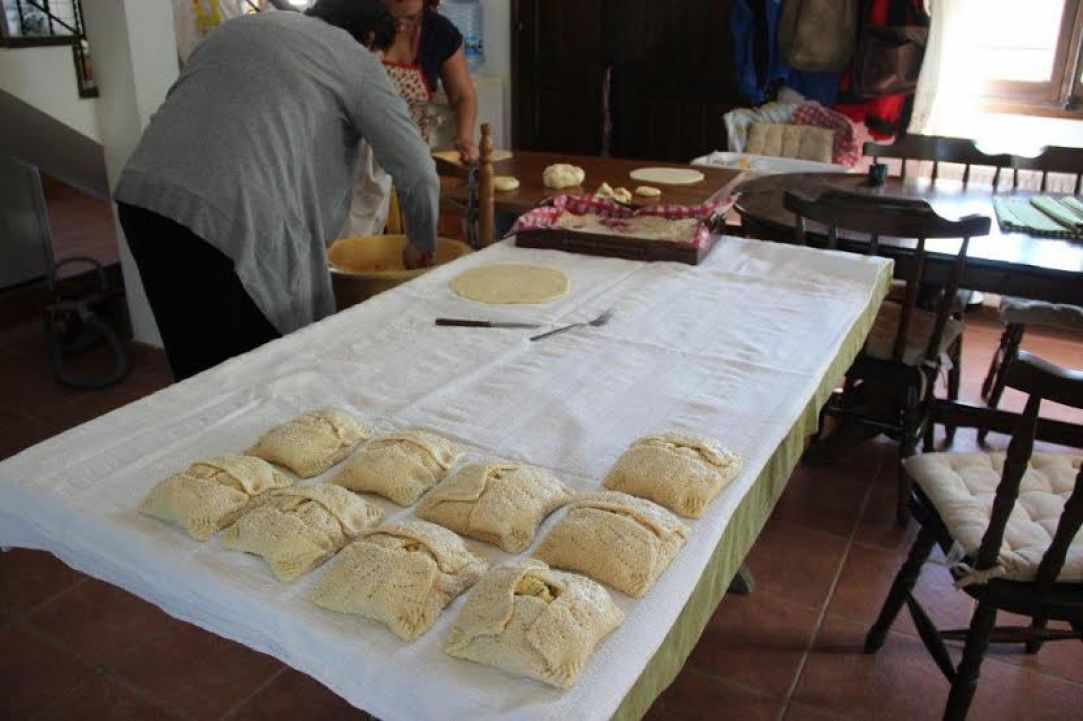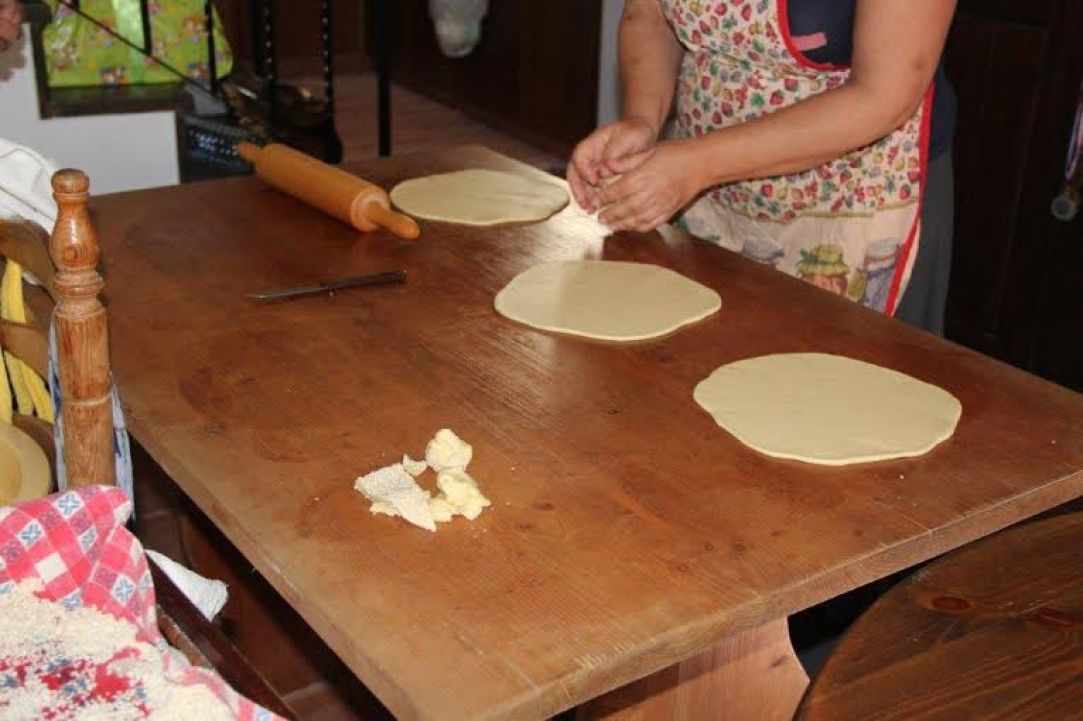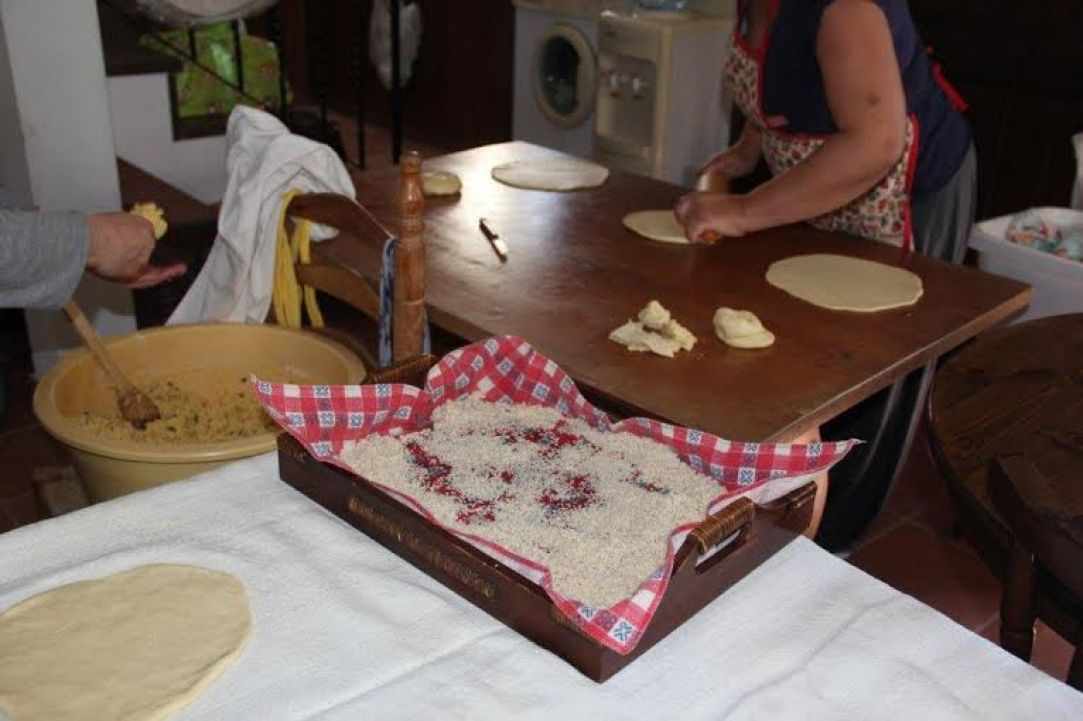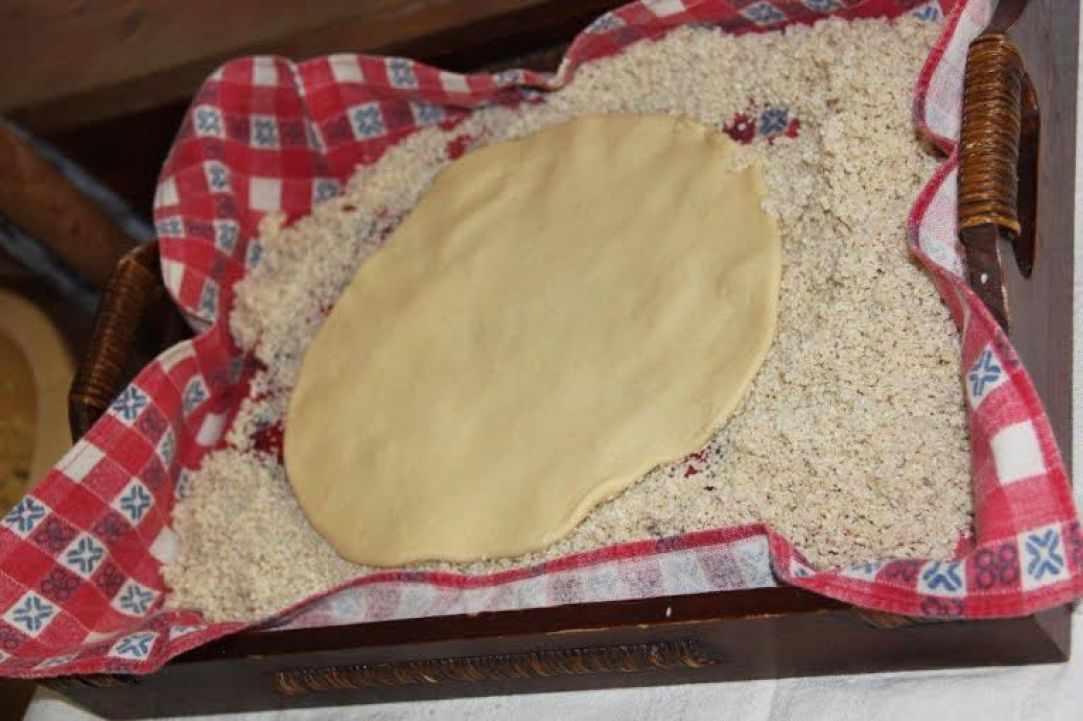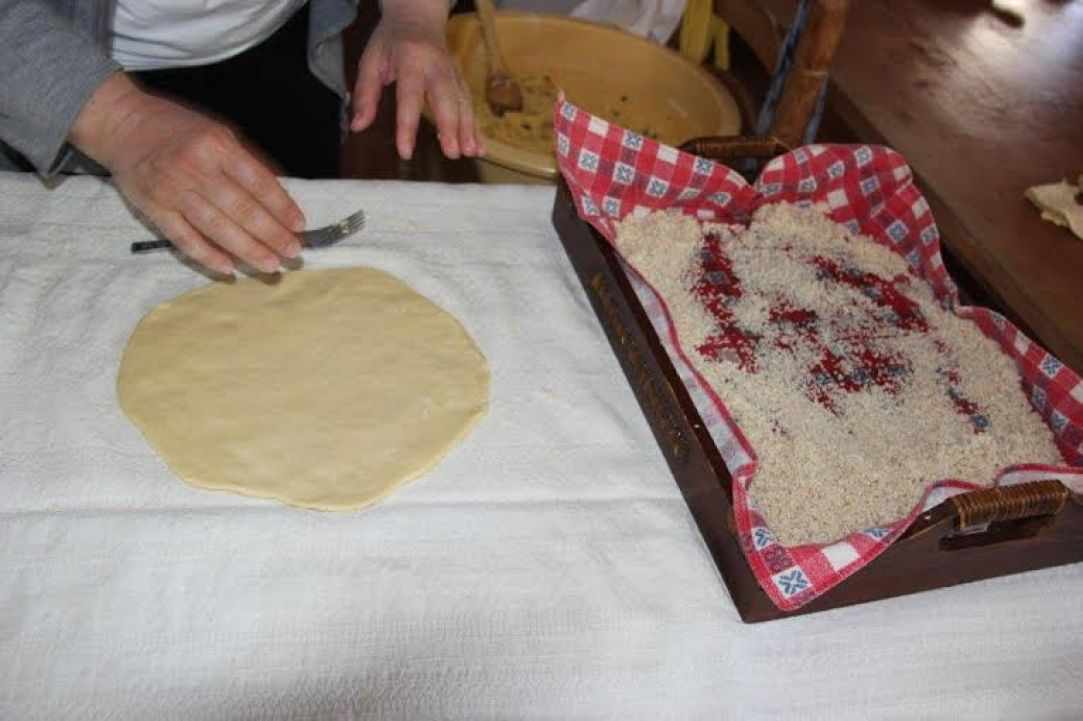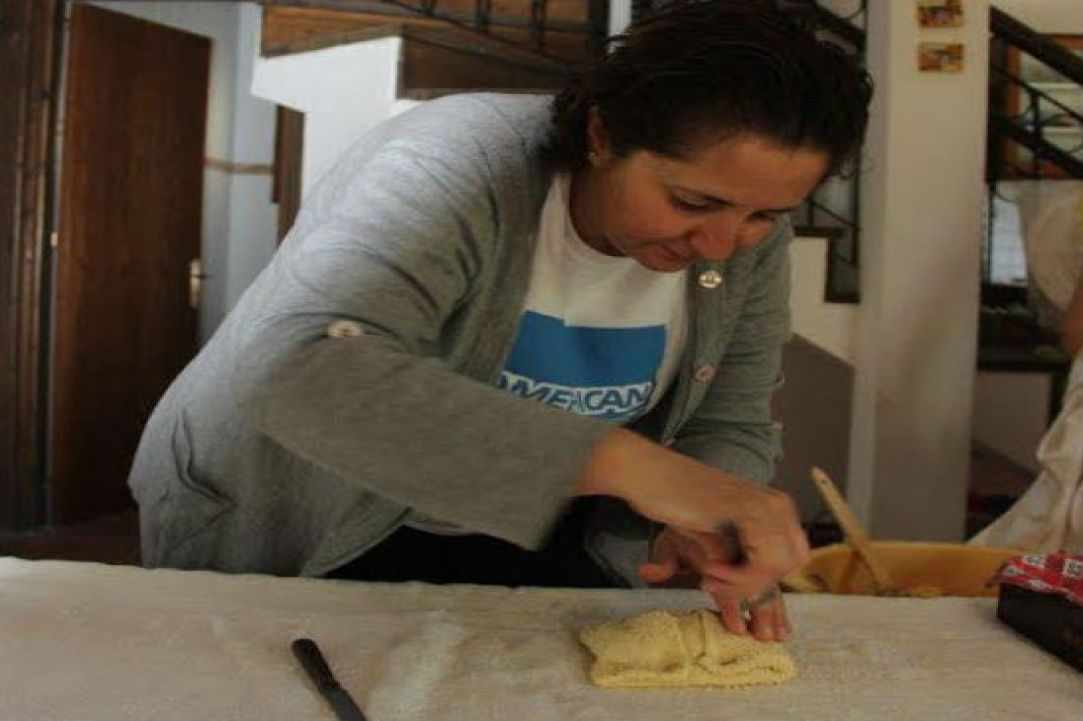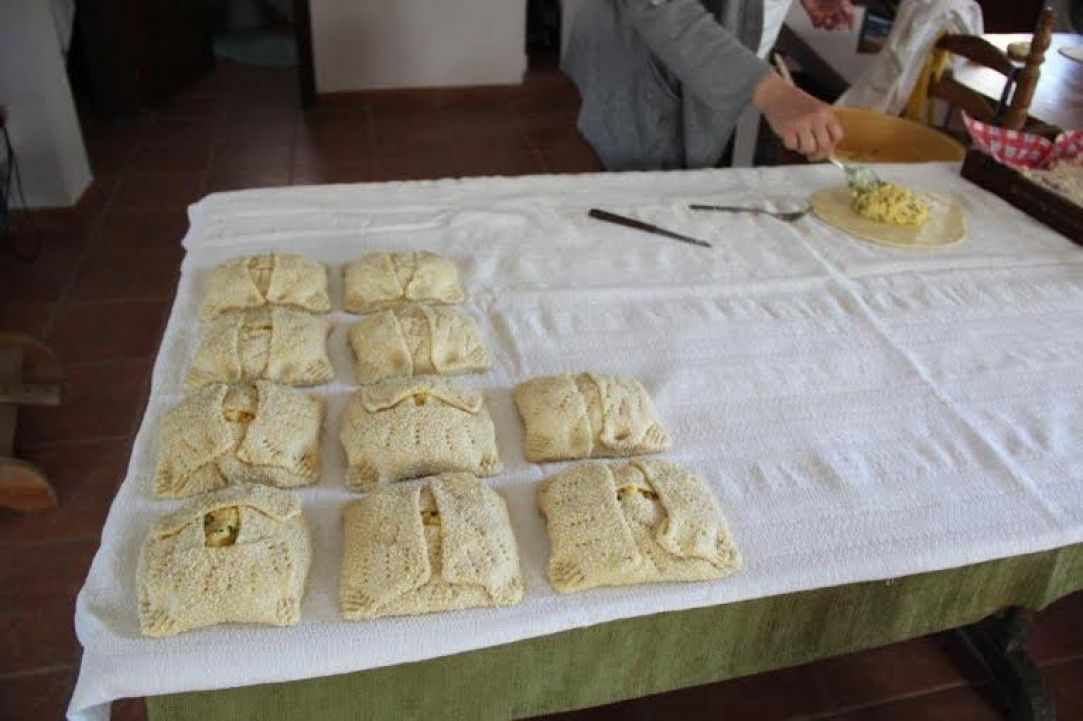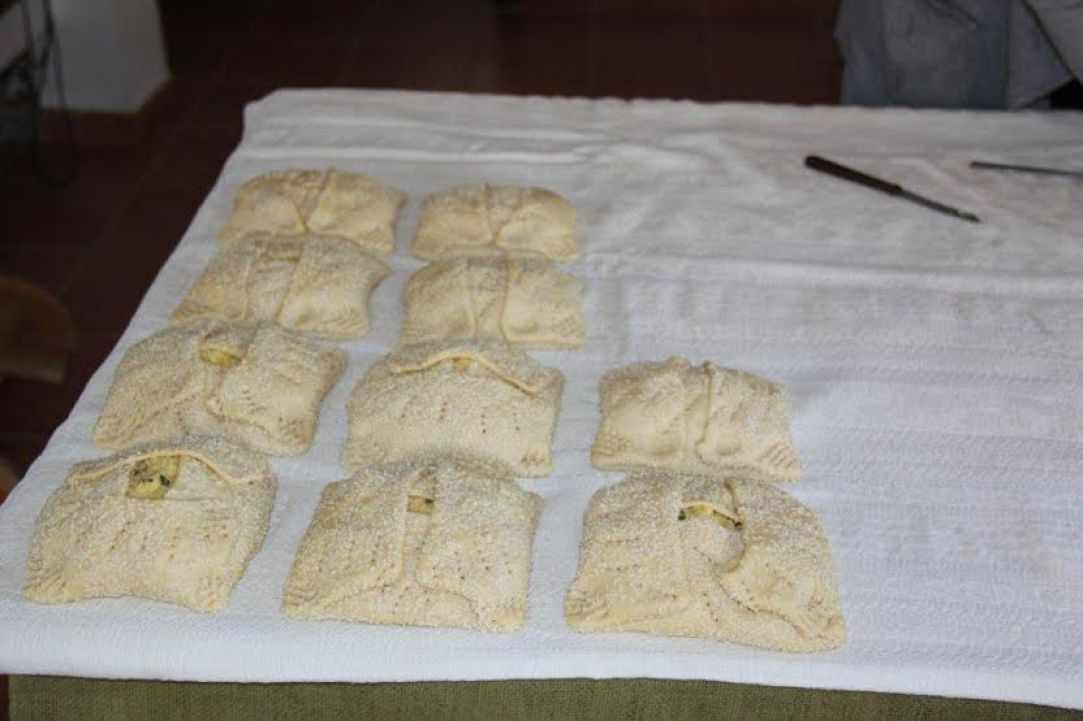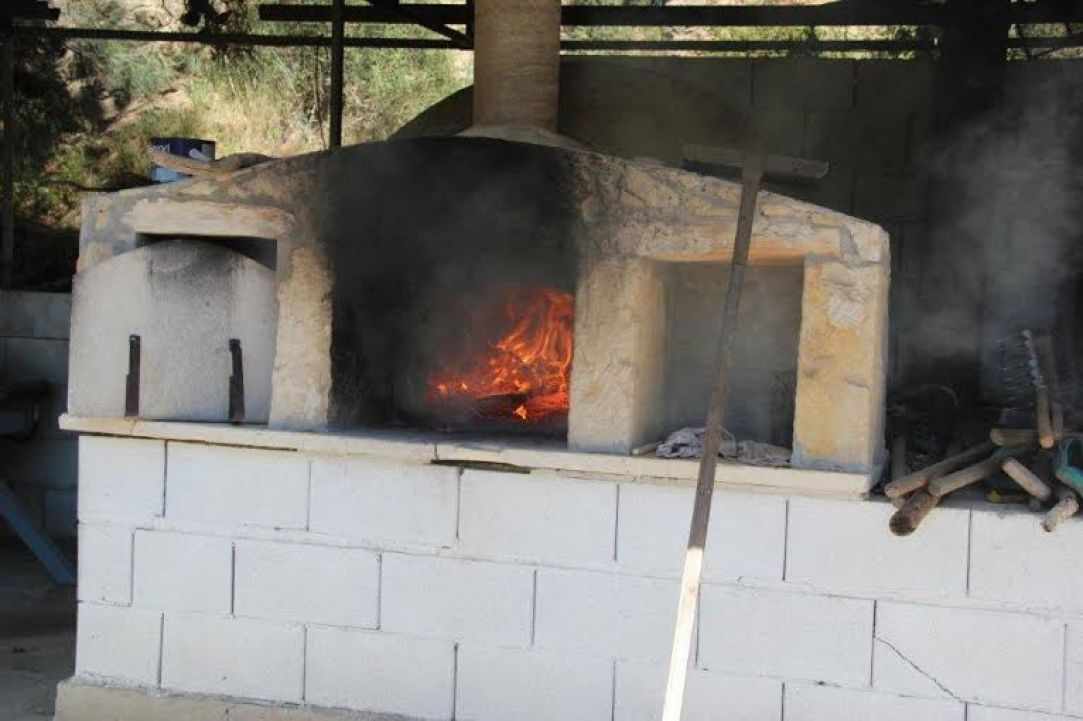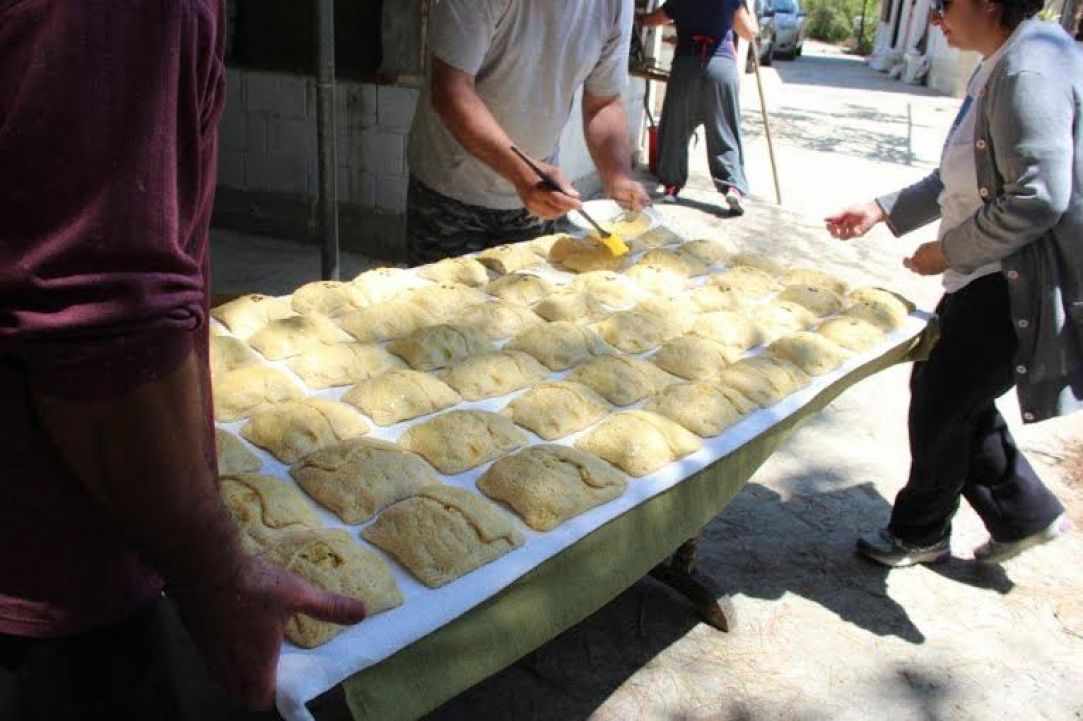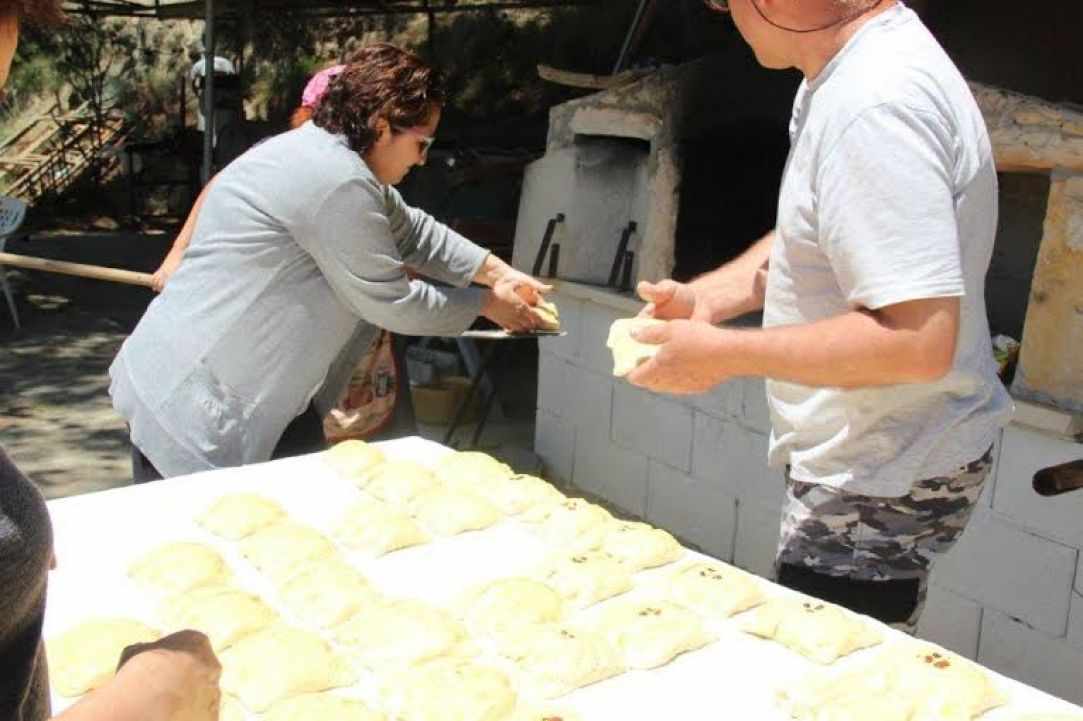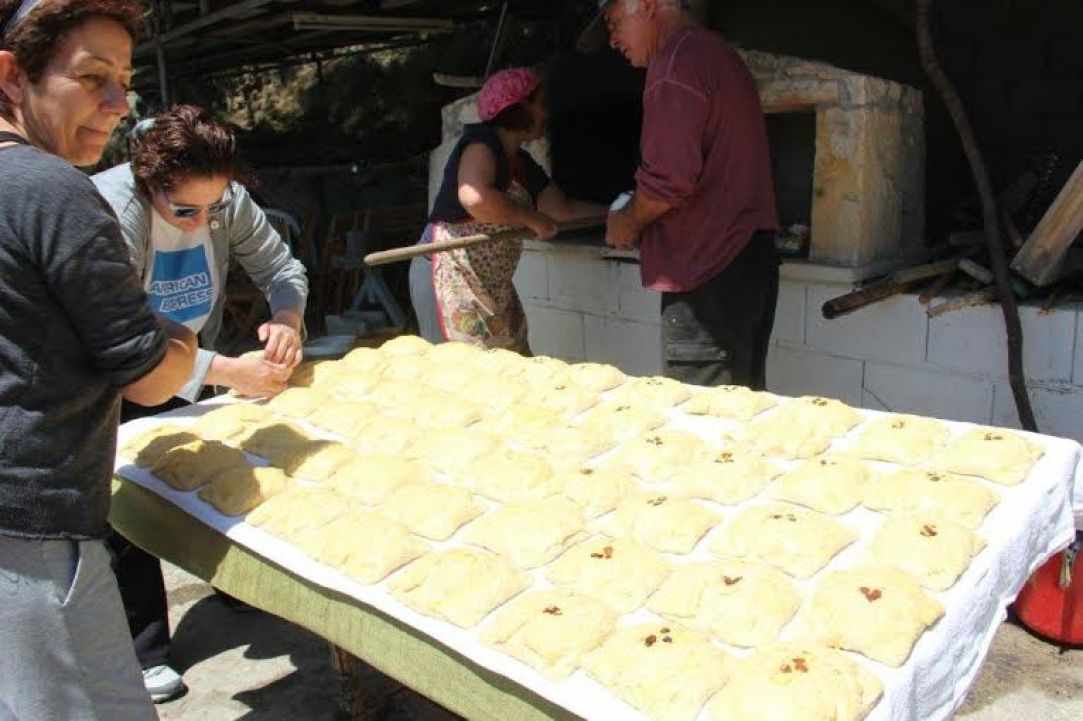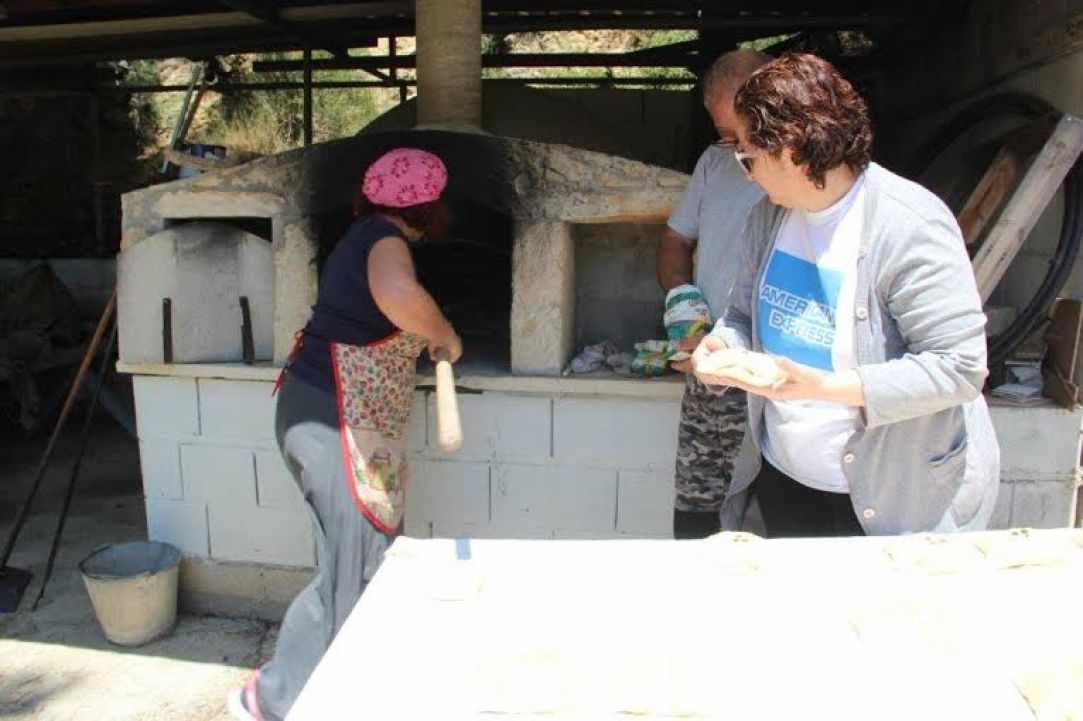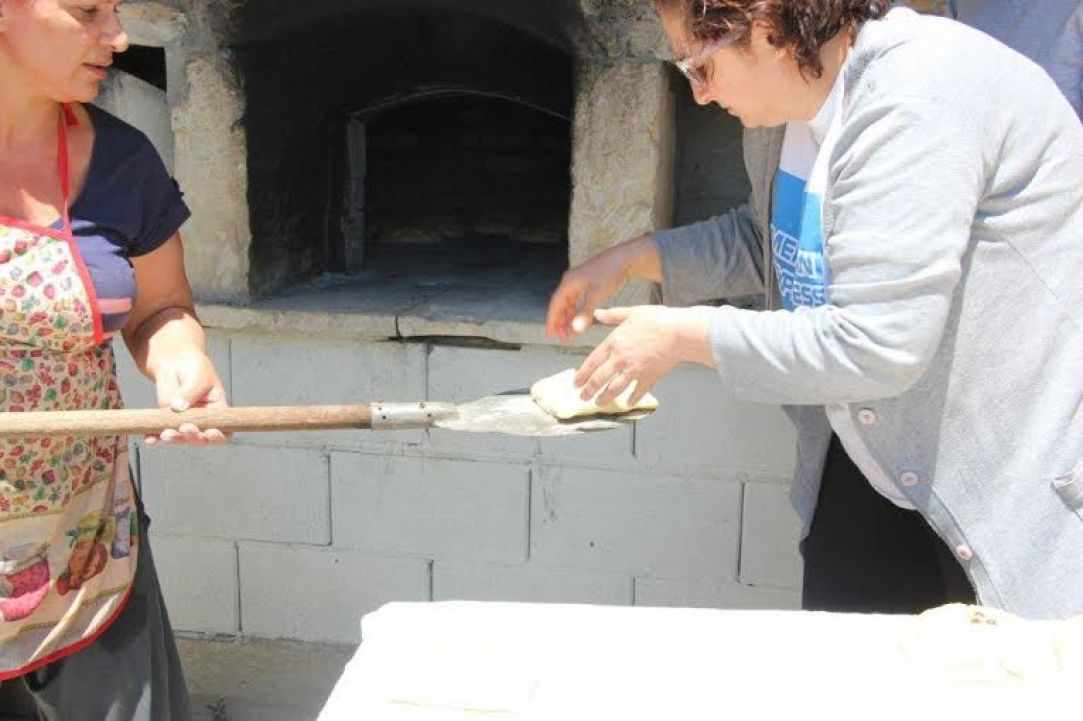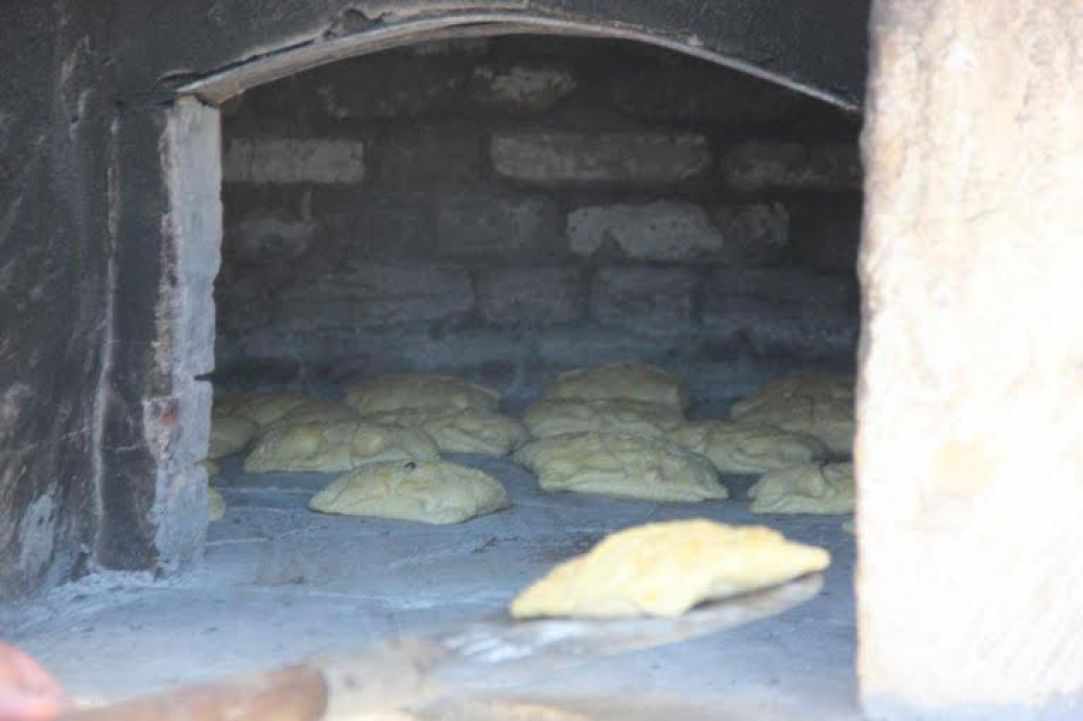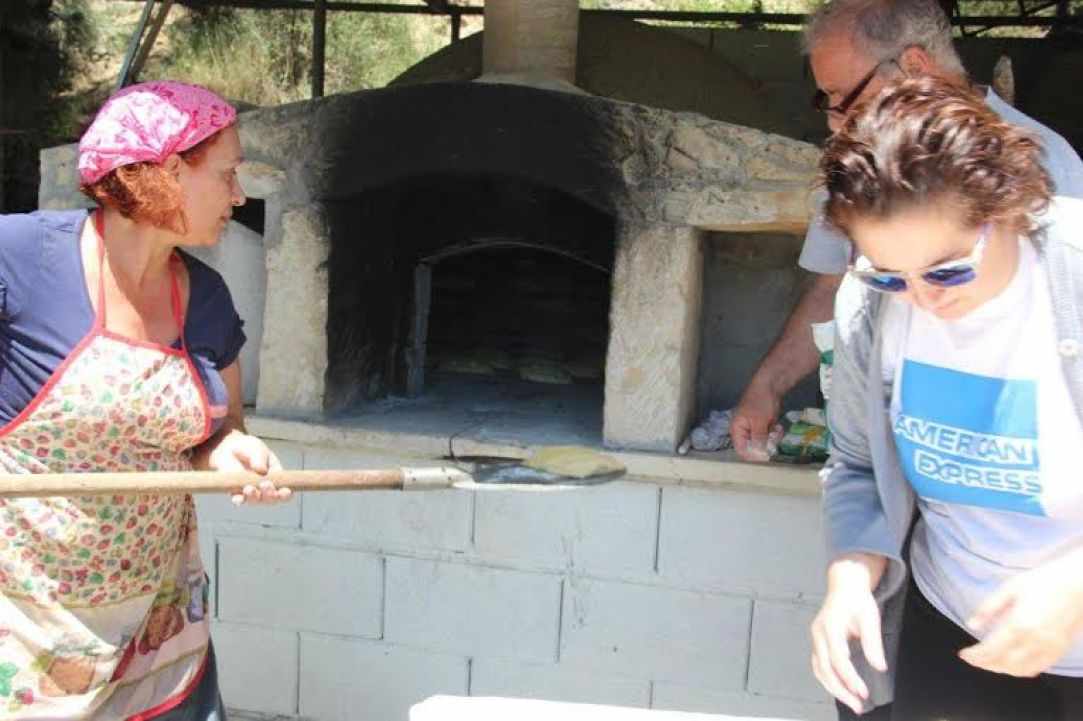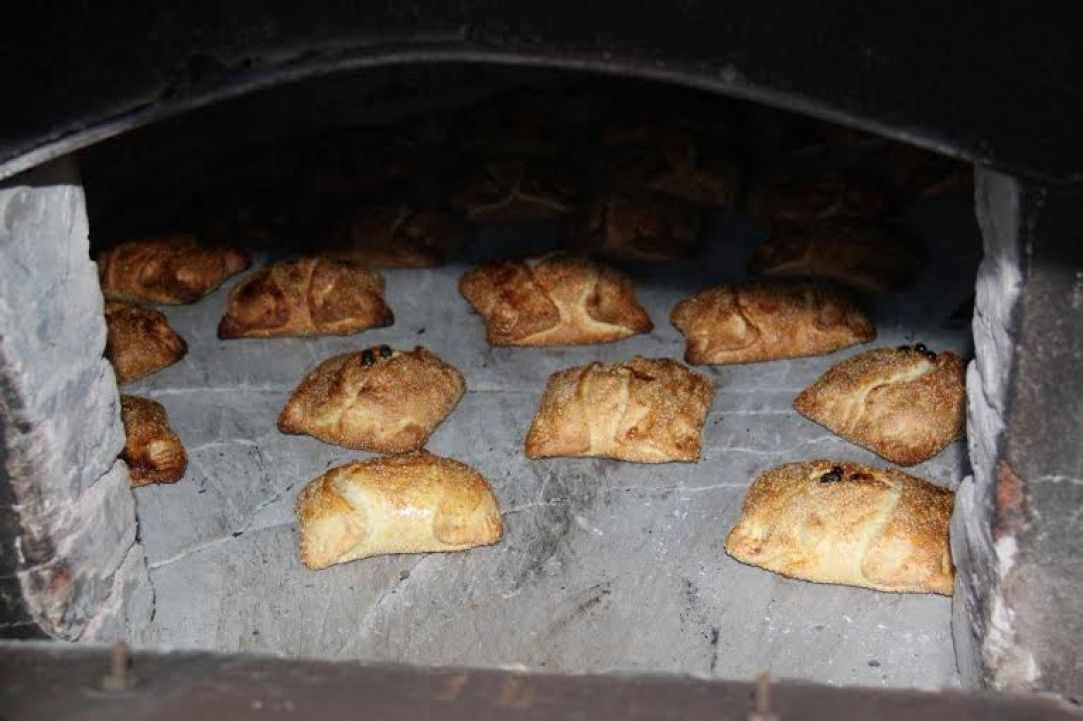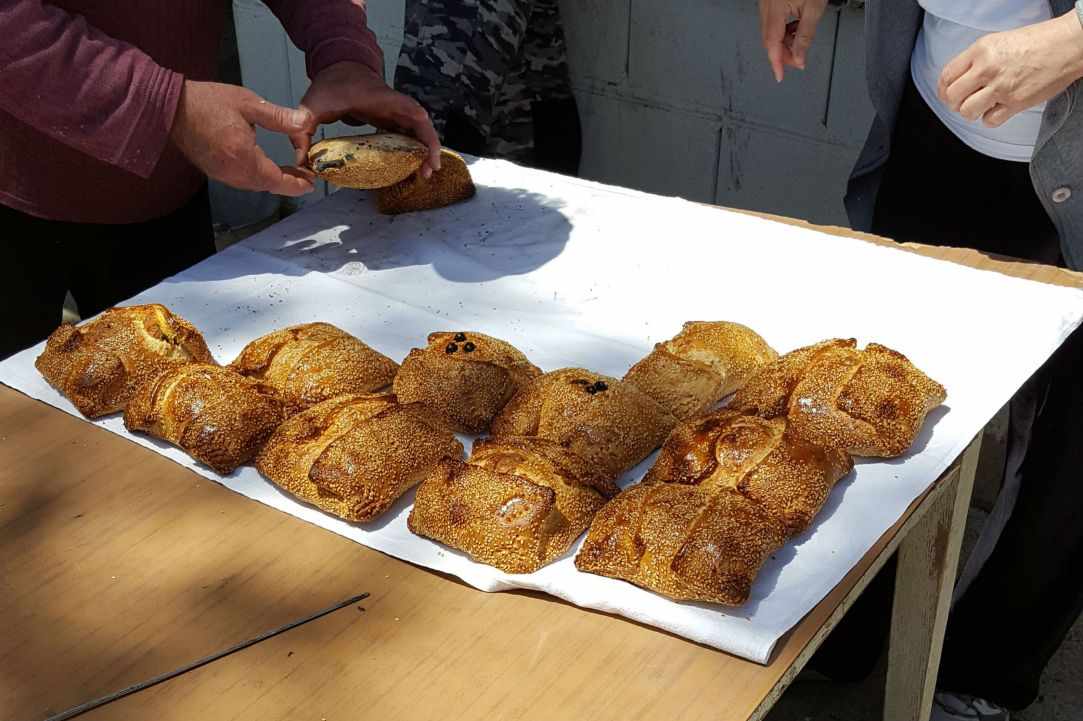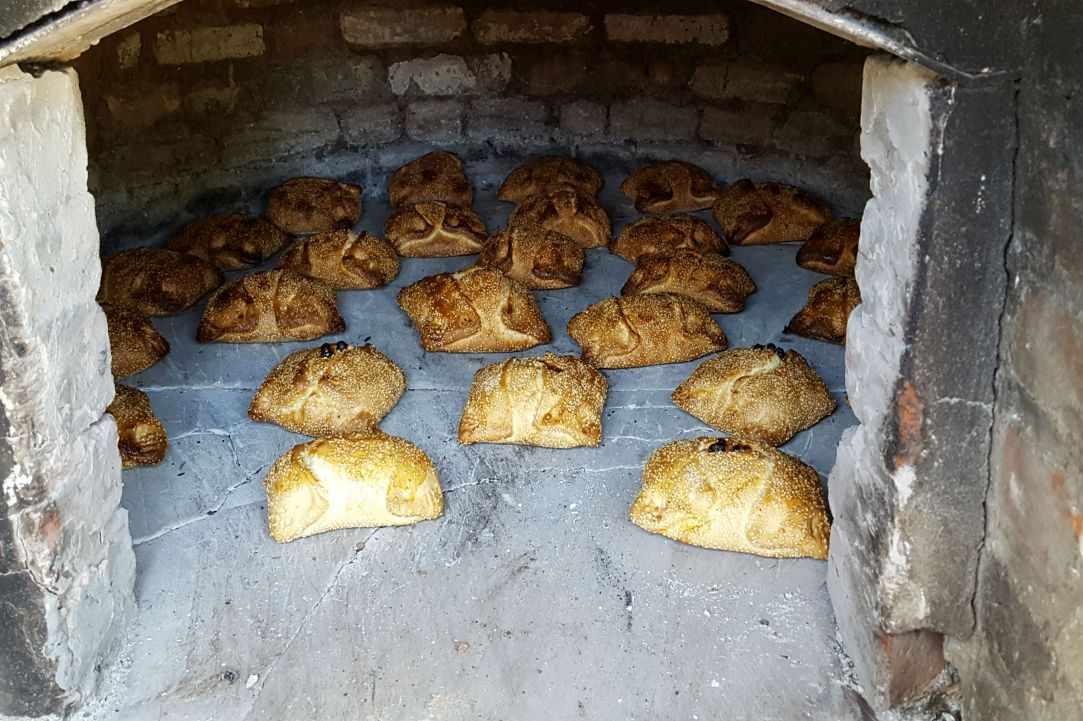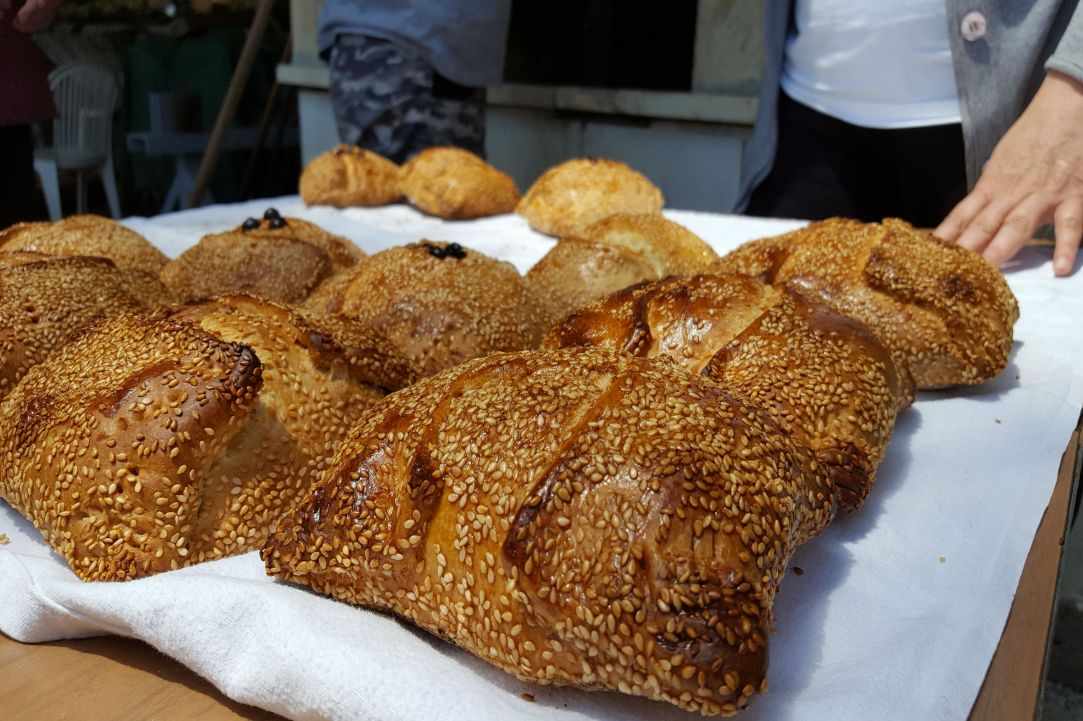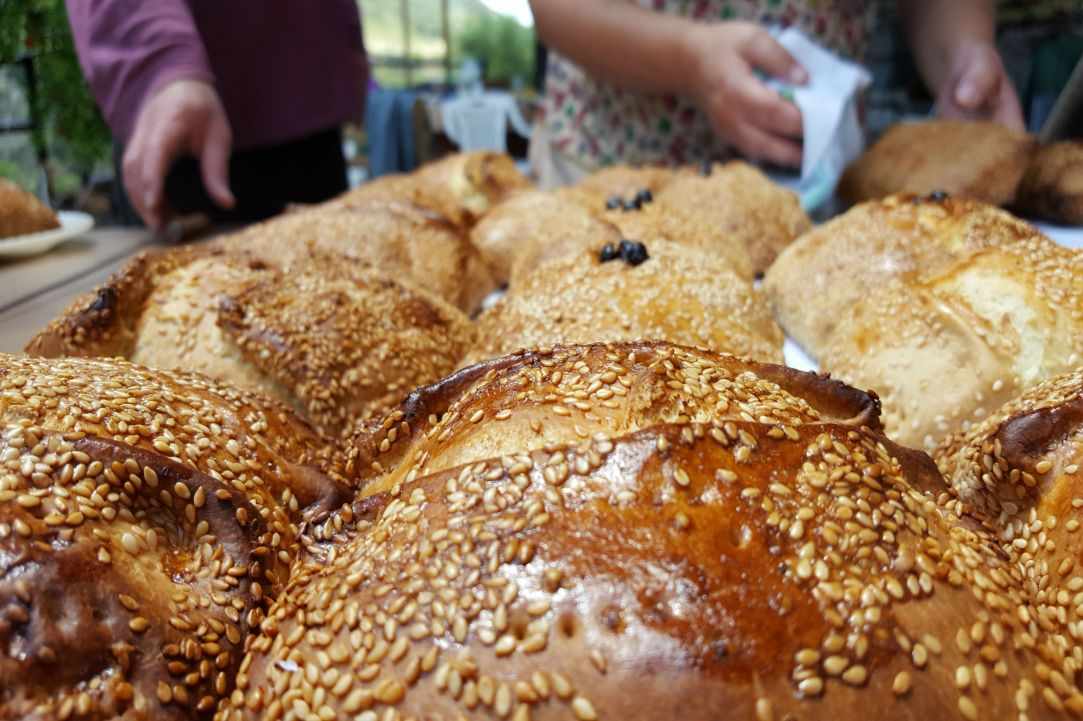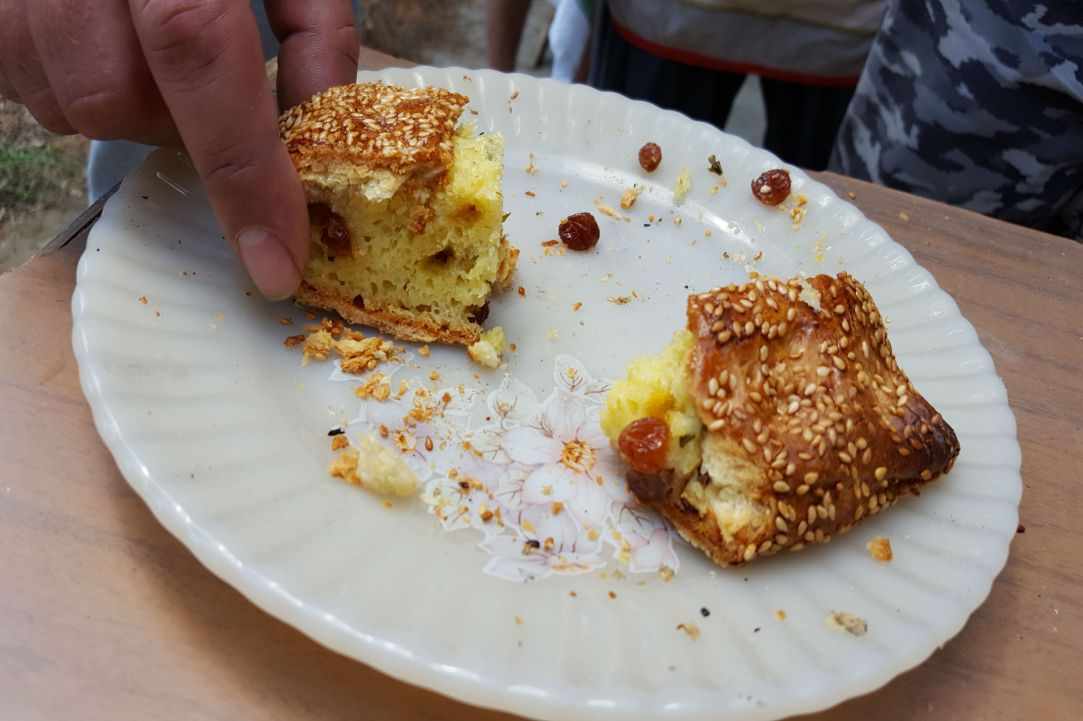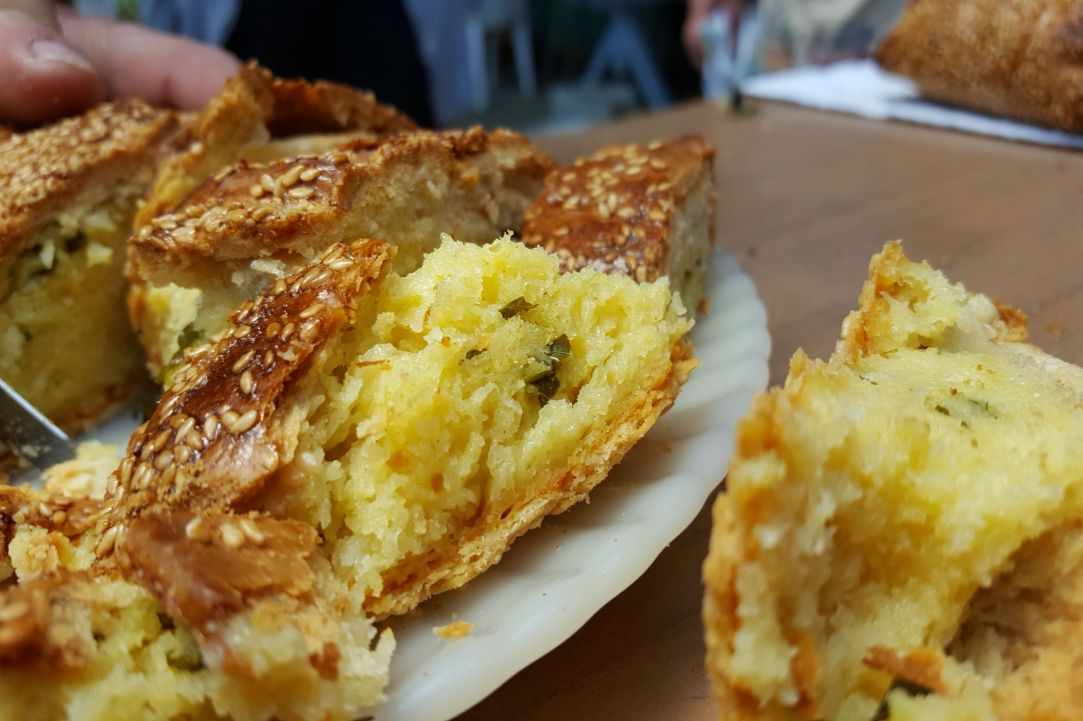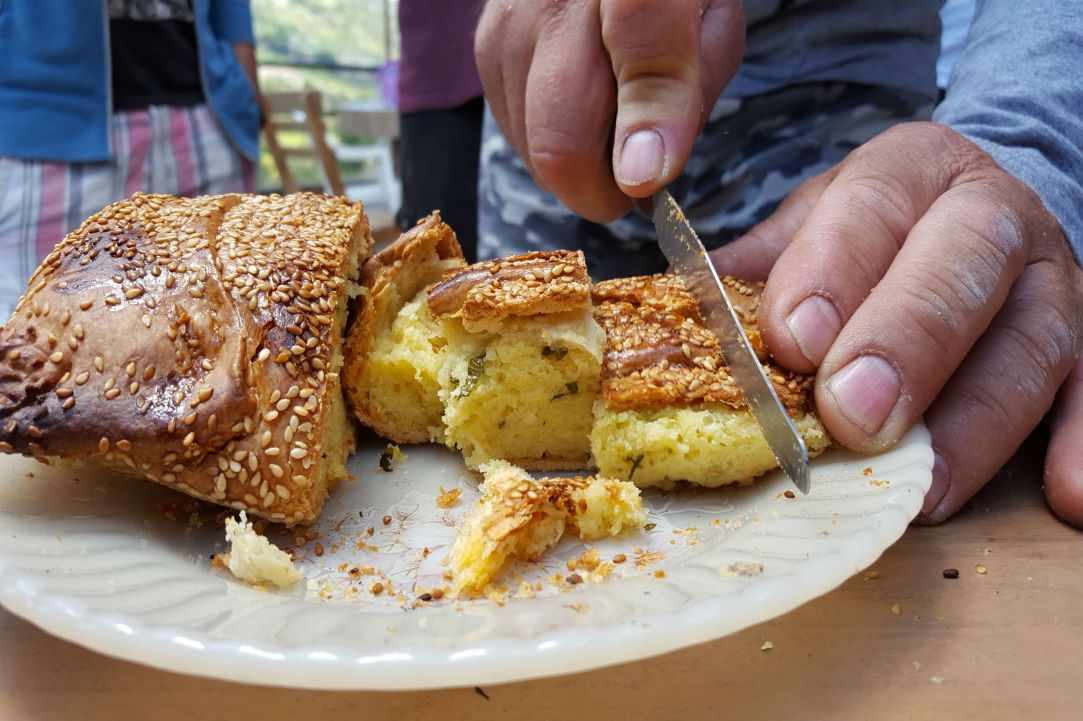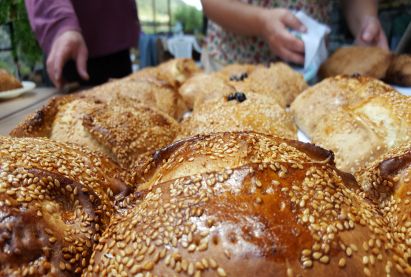 "Kalo Pasxa" Happy Easter