Palouze's feast in Arsos on Sunday 24 September
Come to Arsos for a beautiful afternoon!
On Sunday 24th of September at 4pm, the traditional Palouze Festival will be held in Arsos.
The women of the village will make besides the palouze that will be offered free of charge to all visitors and the traditional 'koulourouthkia'(handmade cookies) cooked in grape syrop,'retsielia','soutzioukko' and 'kiofterka'.
'Arkatena', 'tsamarella', 'Arsinotic wine', 'zivania', 'loukoumades', aromatic herbs,'koulourouthkia' with grape syrop, etc. will be available at the event.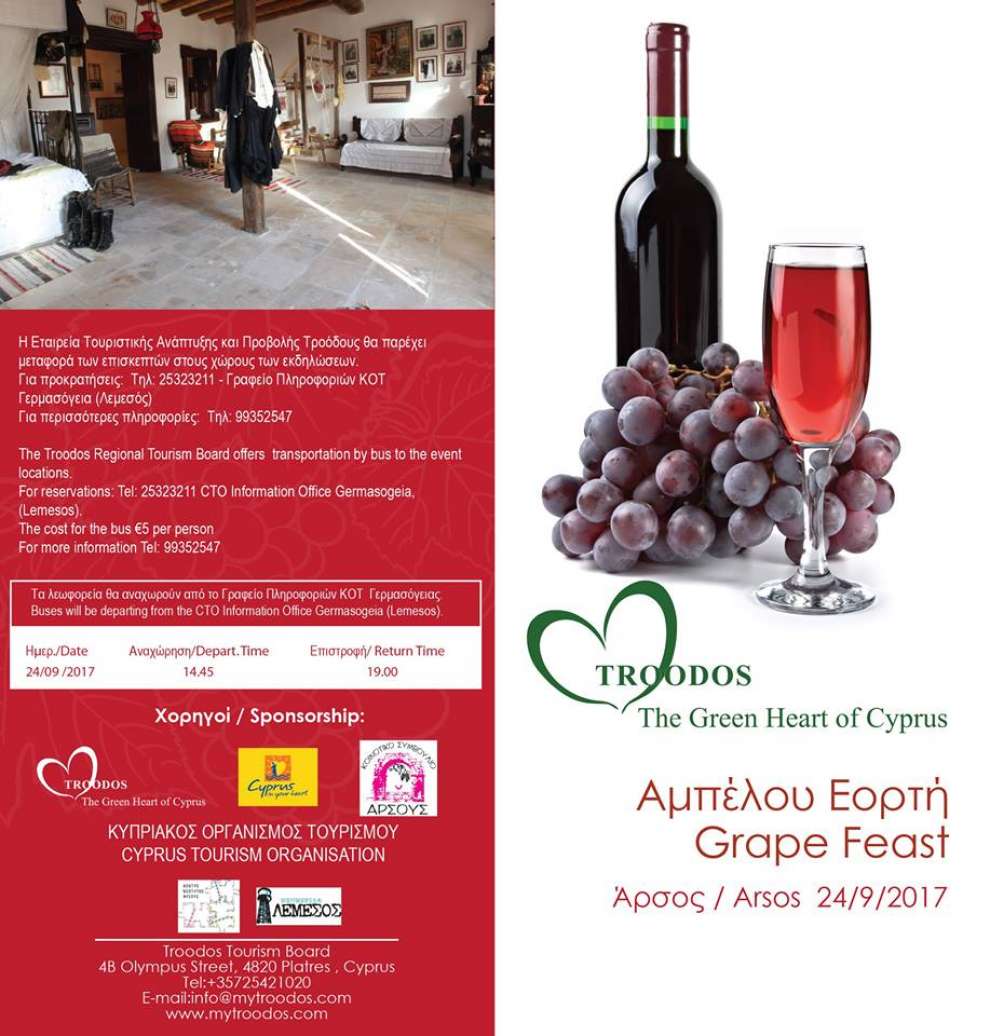 There will be tours to the traditional houses, the folk art museum, the Byzantine churches of Ap. Philippos and Panagia Katholikis, a photo exhibition at the L.Technis Museum, the nature trail '' the six fountains '', distillation of zivania in traditional cauldrons, pottery of the 19th and 20th centuries by the Cultural Foundation Paul and Nina Pastidou.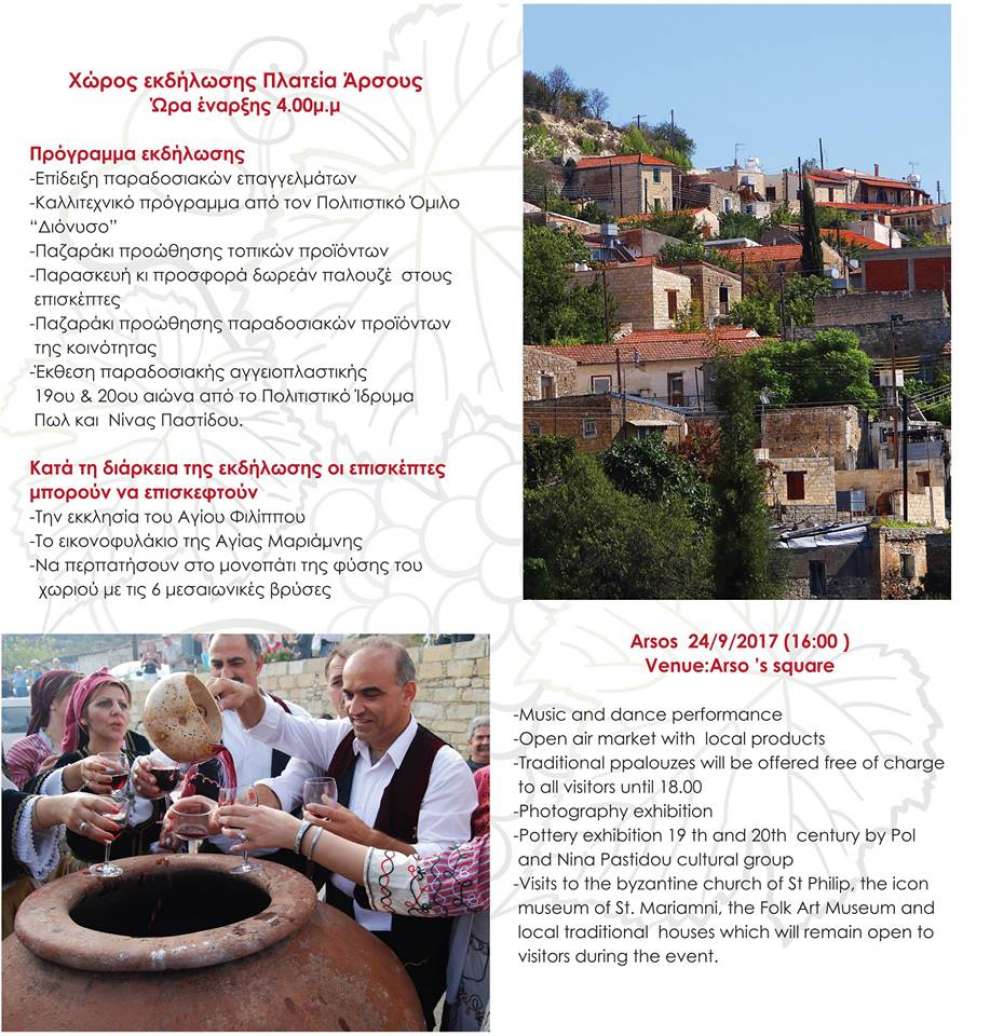 The celebration is under the auspices of the Minister of Agriculture Mr. Nikos Kougiali - there will be an artistic program by the Dionysos Cultural Dance Group with Cyprus Dances and Songs

Will be offered free palouze (until 18:00 pm)