The Palouze festival for the year2017 will take place at Lofou on Sunday 17th of September 2017 at 3:30 p.m. at Lofou Primary School in memory of Savvas Theofanous in the prcence of the Minister of Interior Mr. Konstantinos Petrides.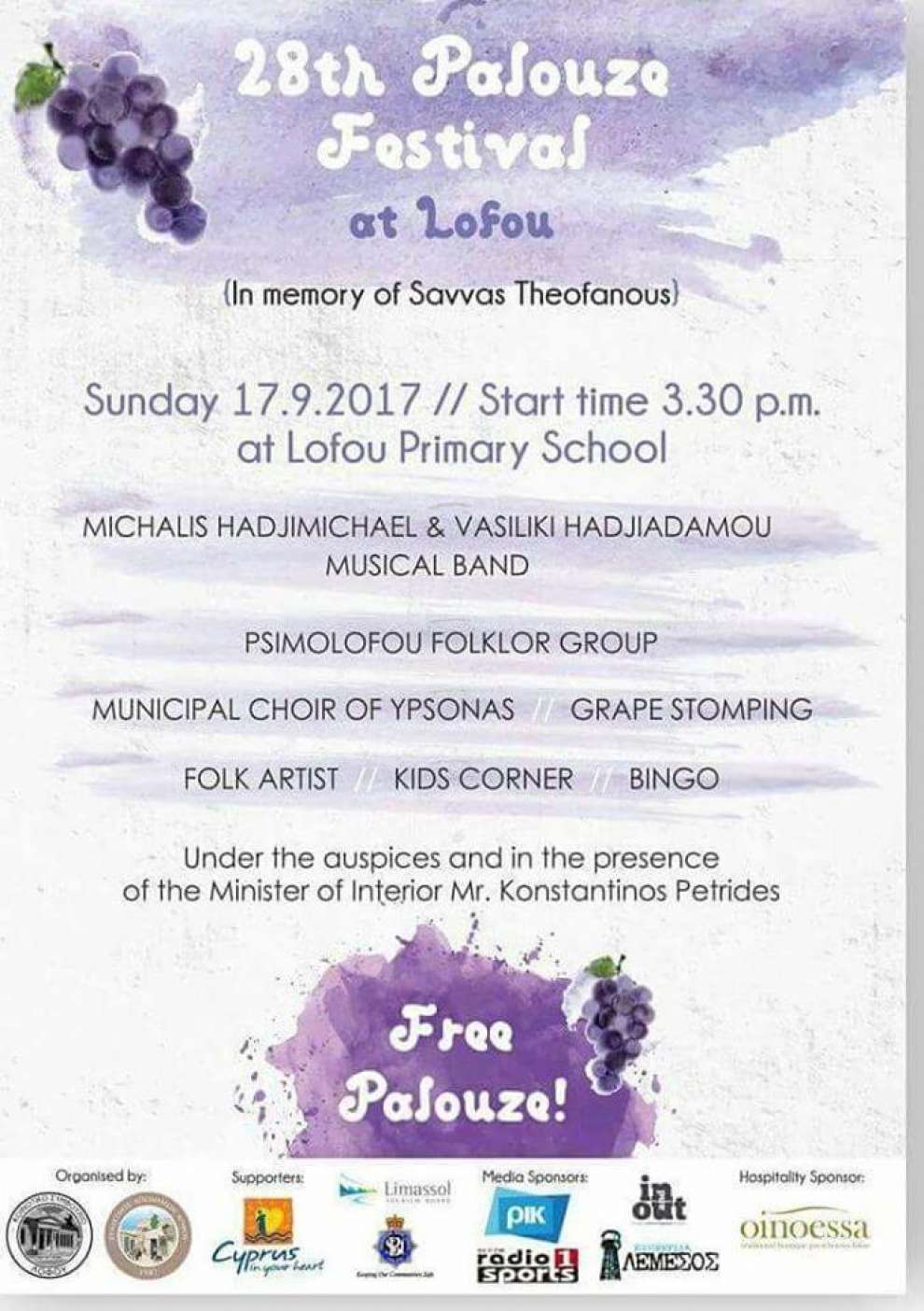 The Community Council of Lofou and the Association of Overseas Lords are setting up another big celebration, the "Palouze celebration", on Sunday 17 September at 3:30 pm. in the courtyard of the primary school of Lofou and invites us once again to the village.
The aim of the festival is to promote the Cypriot rural tradition of the countryside and to revive and support the community.
This year's festival is highly upgraded and particularly artistically rich.
The musical form of Michalis Chatzimichael and Vassiliki Chatziadamou, the folklore group of Psimolofou and the Municipal Choir Ipsonas with songs of the Cypriot tradition will take part. We will have the opportunity to watch the traditional grape press, the craftsmen and there will be a playground for our little friends.
There will also be a bingo contest with rich gifts and will be offered free Palouze!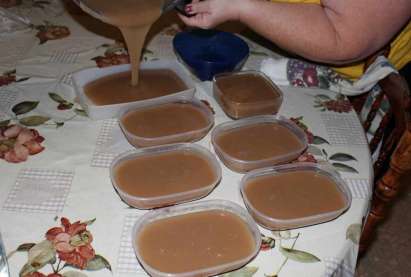 Palouze cooking recipe