Images of Larnaka
on a typical winter's day in Cyprus
OK It's winter. For another two months, we'll probably have to put up with day-time temperatures of 21C or even less. It will doubtless rain on some days. But we can still enjoy many a walk on the beach or on the promenade even if we sometimes have to wrap up in light cardigans to protect ourselves from the winter chill.

I found myself in Larnaka. I decided to take a stroll along the Finikoudes (Greek for Palm Trees) Promenade. Epiphany had been and gone a week before, but still to be seen were some of the Christmas decorations - like the giant bauble on the pier. People sat on the public benches contemplating the sea or at terrace cafes sipping their Cyprus coffee or their Frappée or tucking in to one of those much-touted English breakfasts.
Summer umbrella stands stood neatly on parade, waiting to come out of hibernation in a few months' time. However, a few visitors from abroad bared vast expanses of skin and absorbed their Vitamin D. The hardiest of them even waded out into the sea for a bracing dip.
Further on, at Mackenzie Beach, bar stools were stacked up in readiness for busier times, but the terrace tables of popular cafes were busy even now. Children played on park games that were far removed from the Western addiction to electronic games on mobile phone devices. Two individuals stretched out on sun loungers, but a stray cat felt that even in winter the shade of a palm tree was preferable.
The occasional aeroplane completed its final stages of descent to Larnaca airport a few kilometres away, but with nothing like the frequency of the summer arrivals. Those will start up again in late spring after Easter.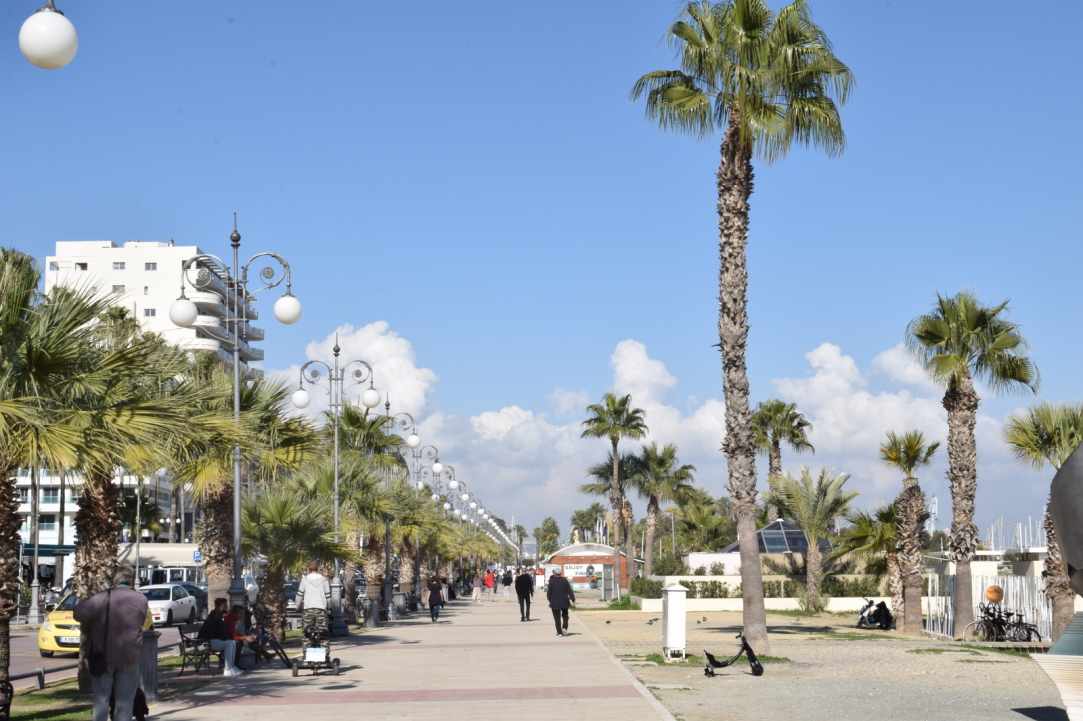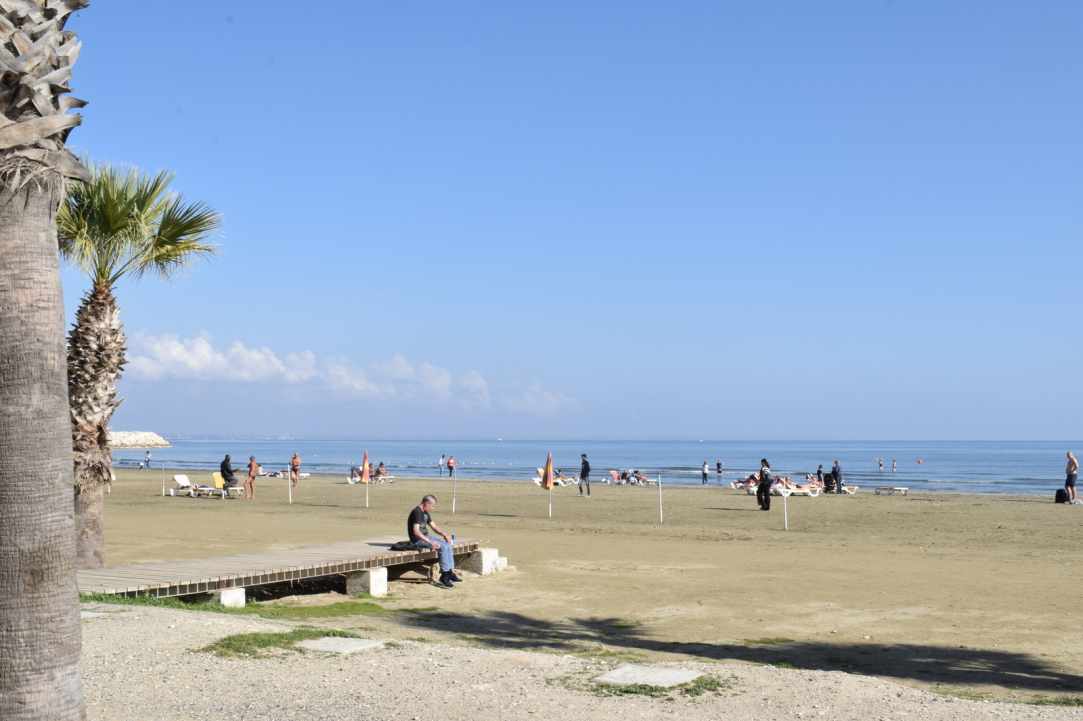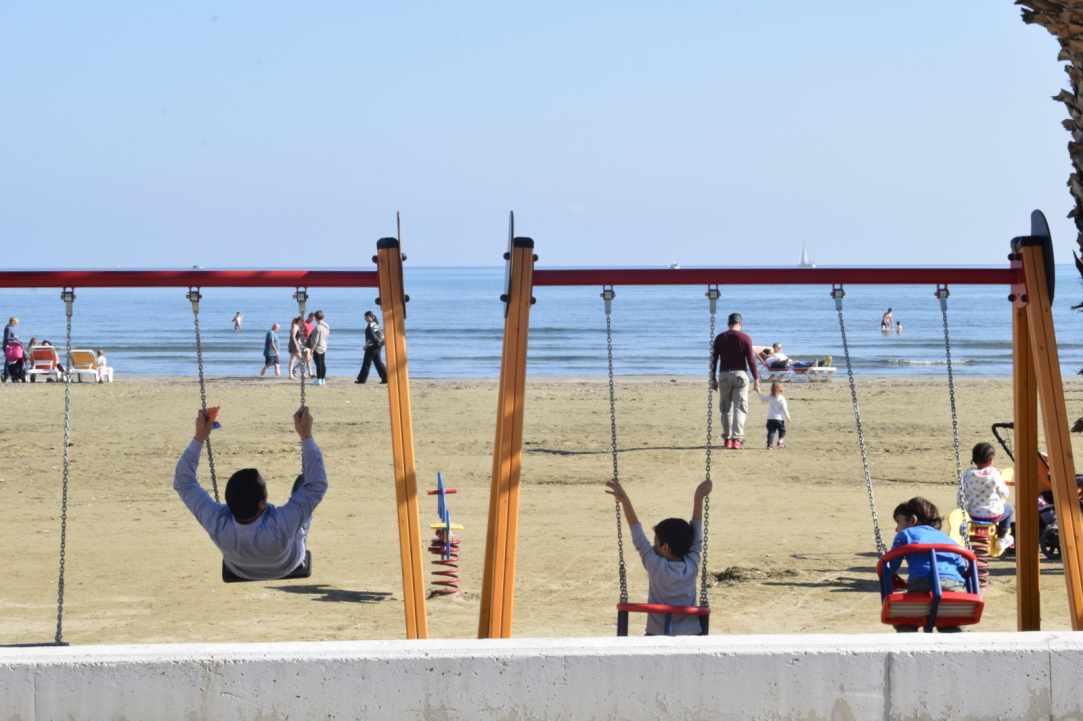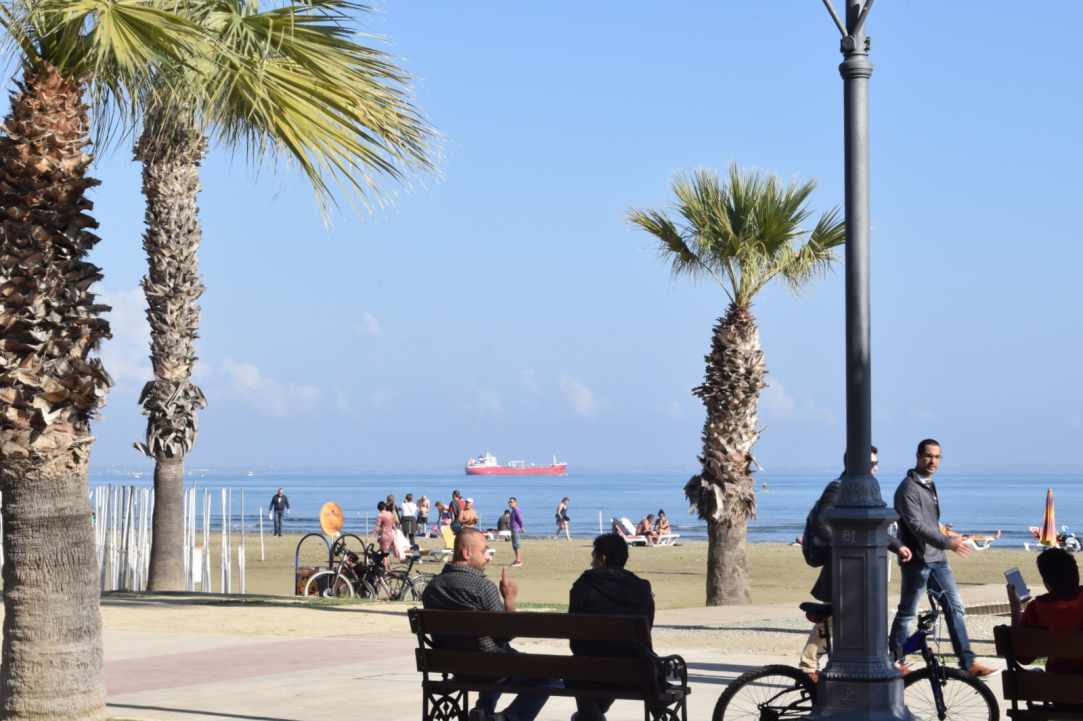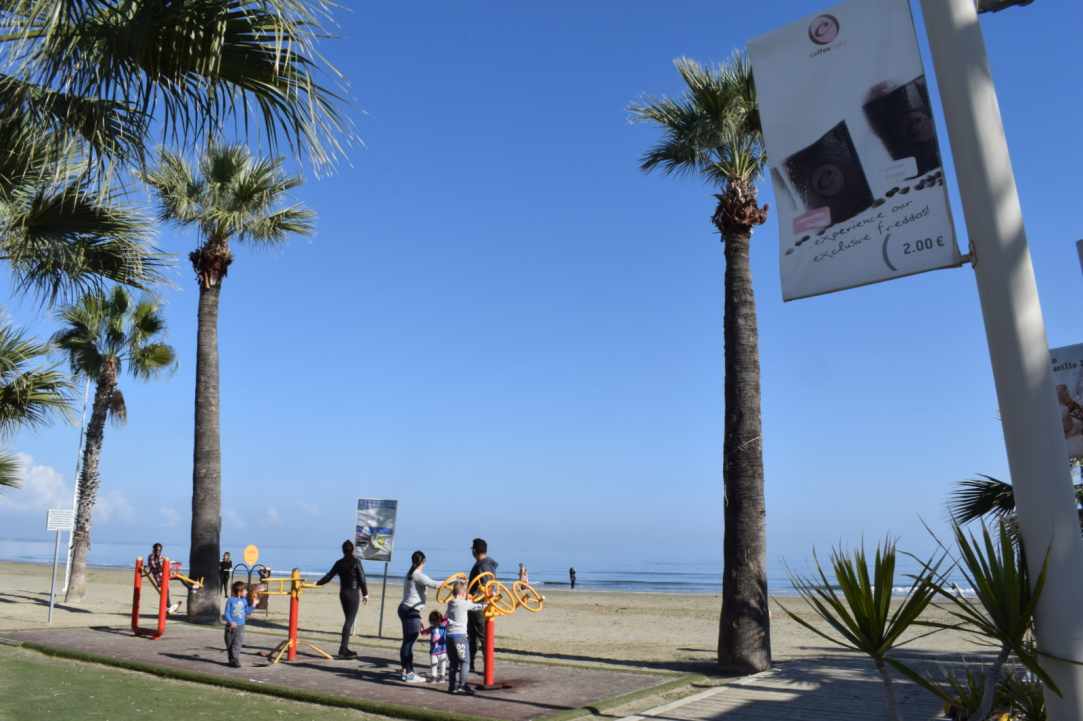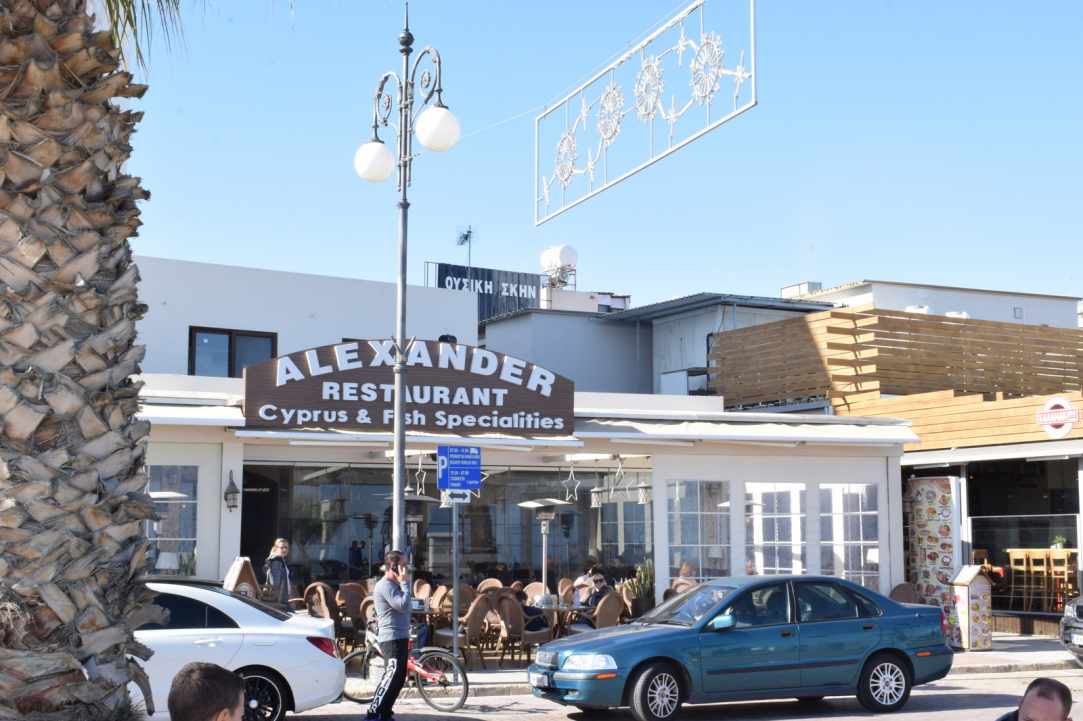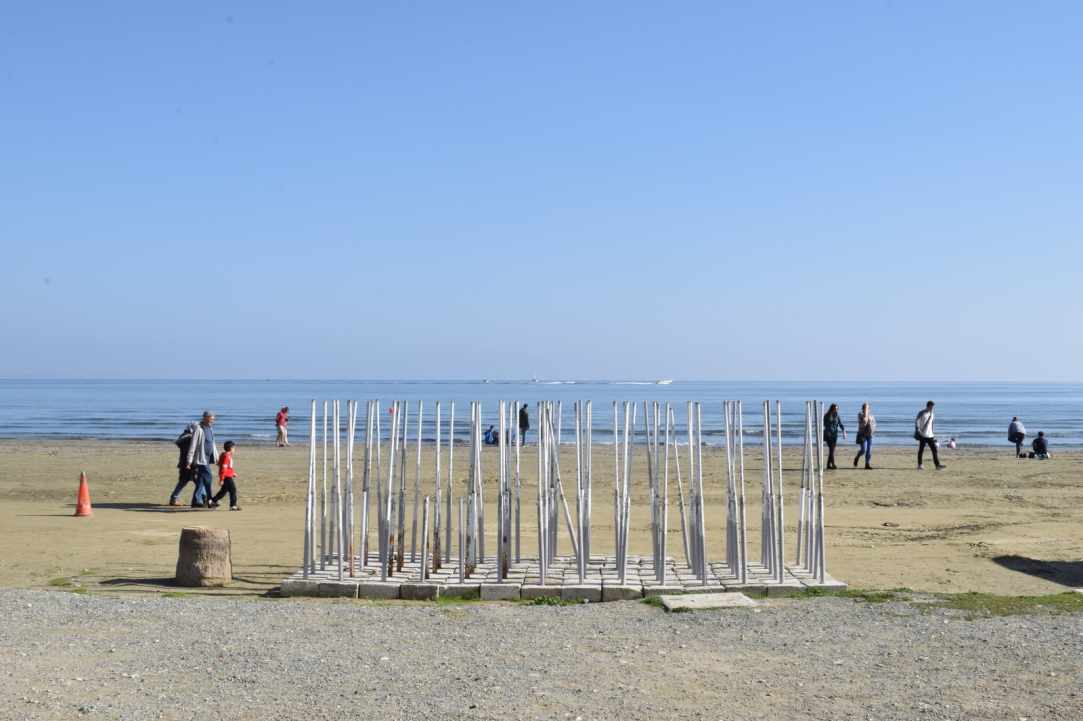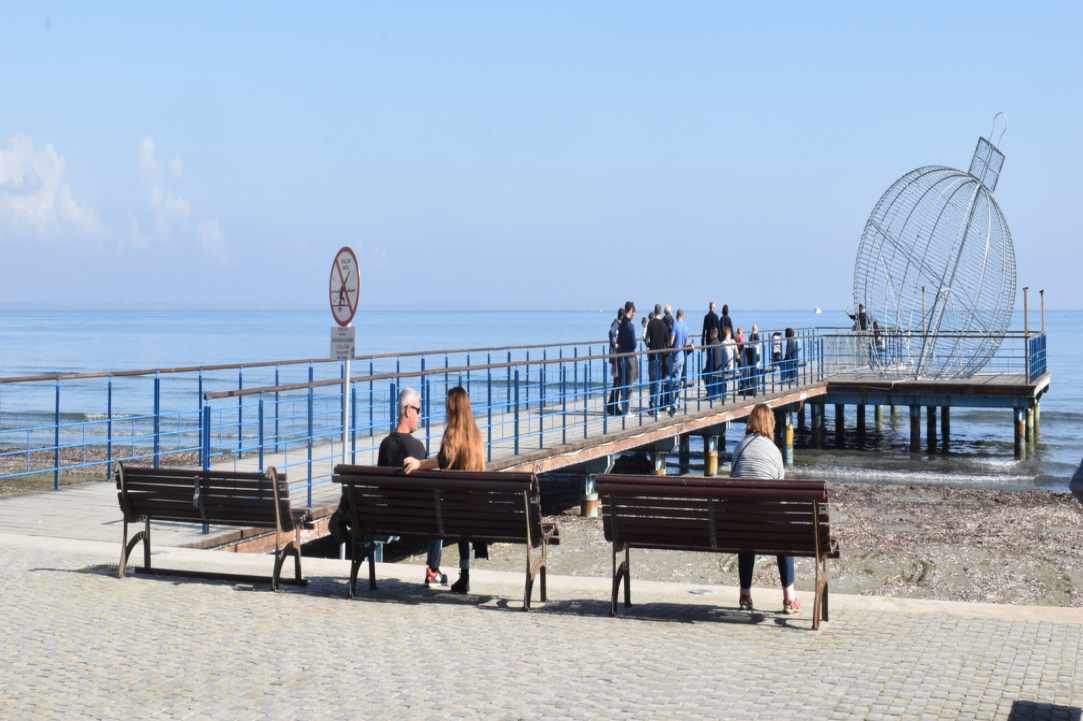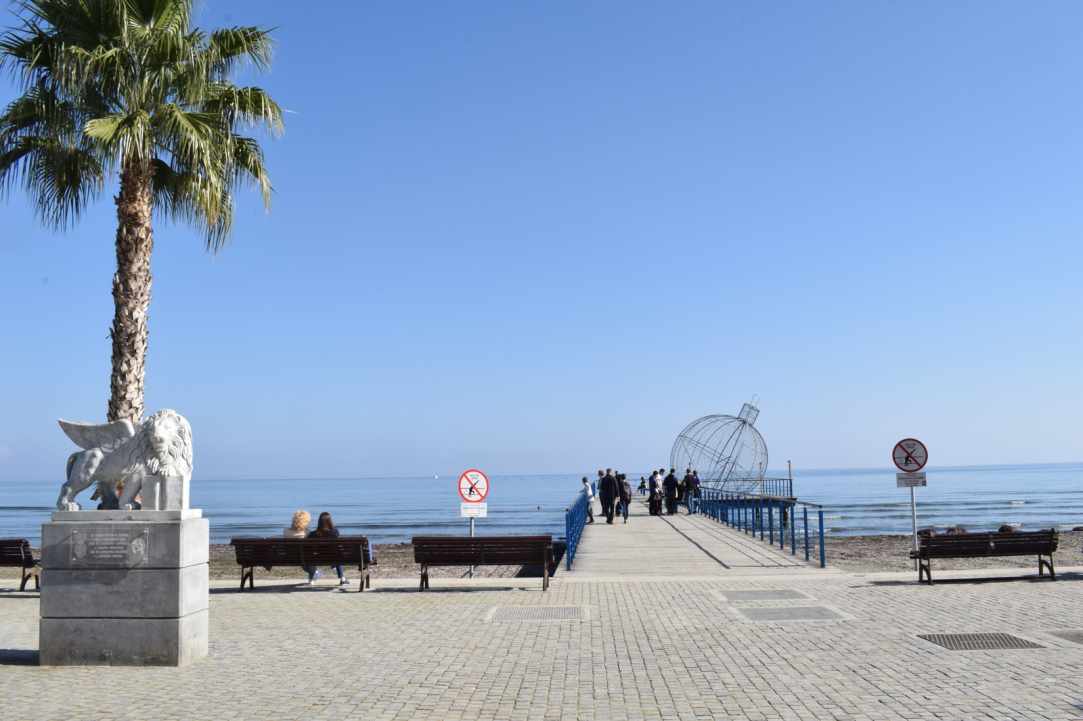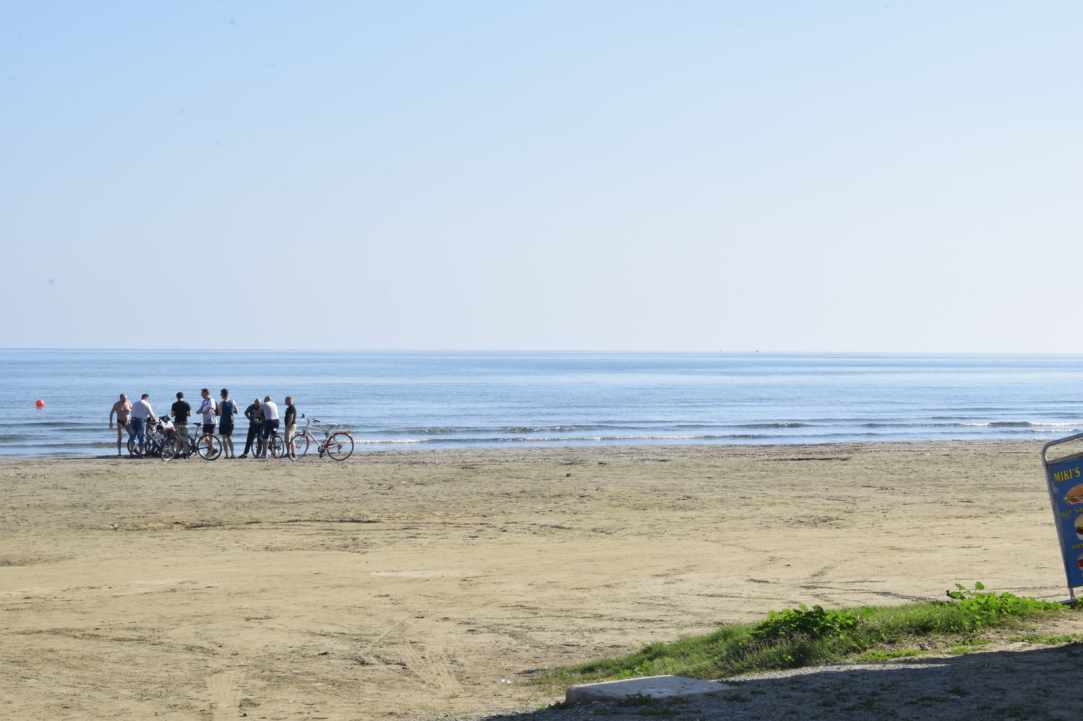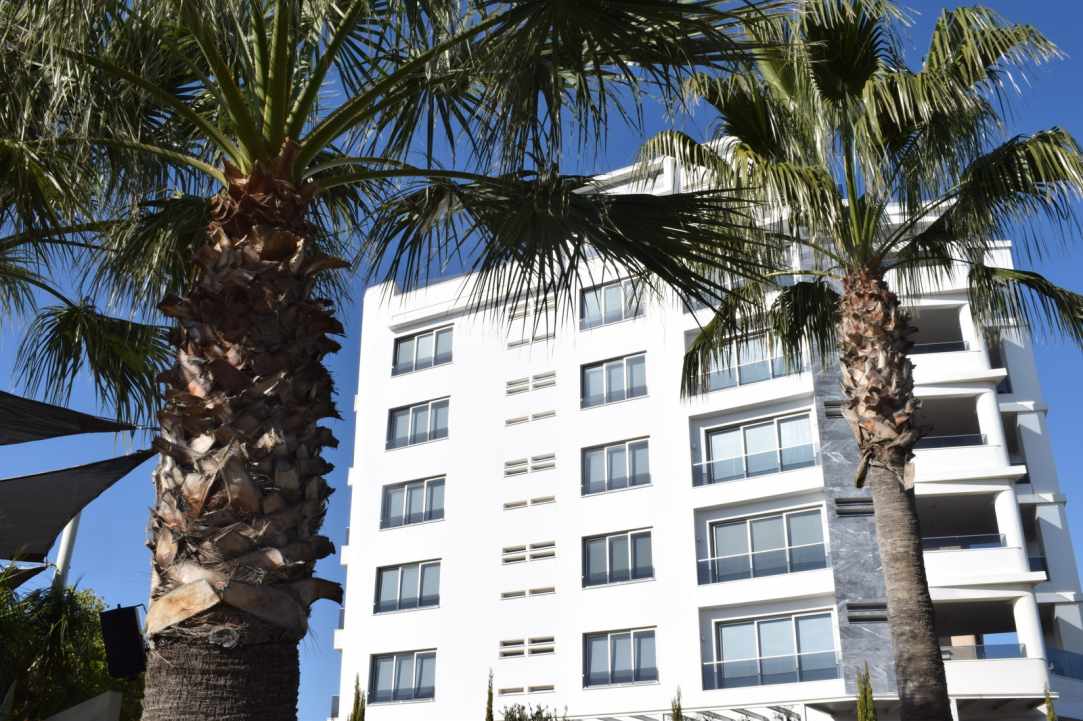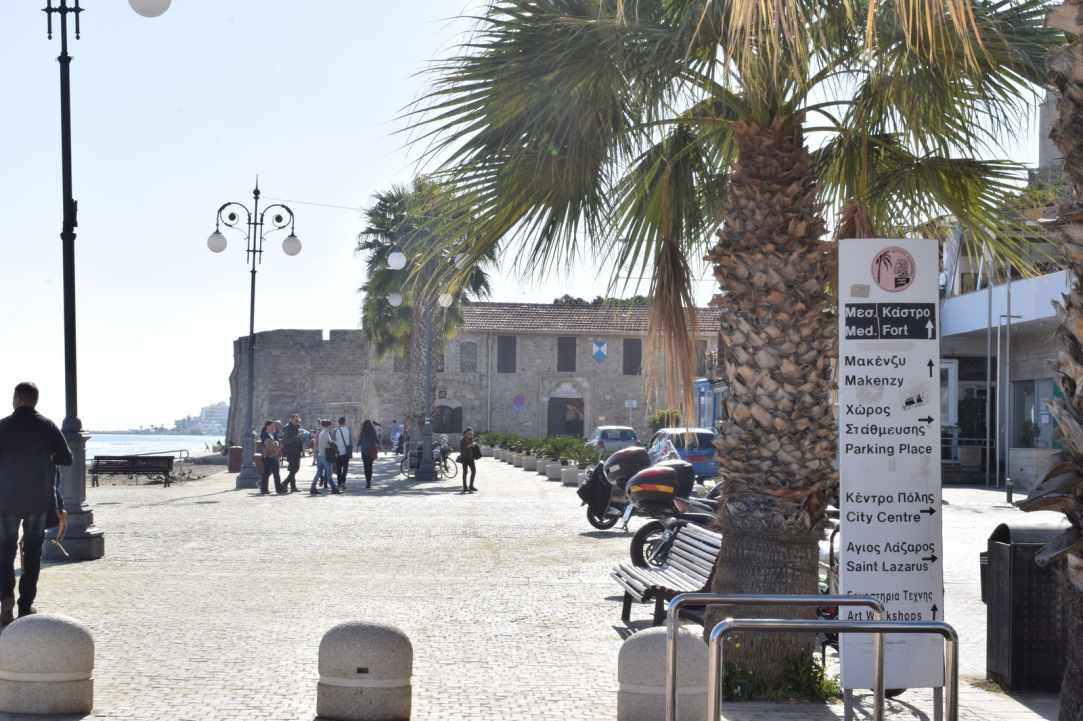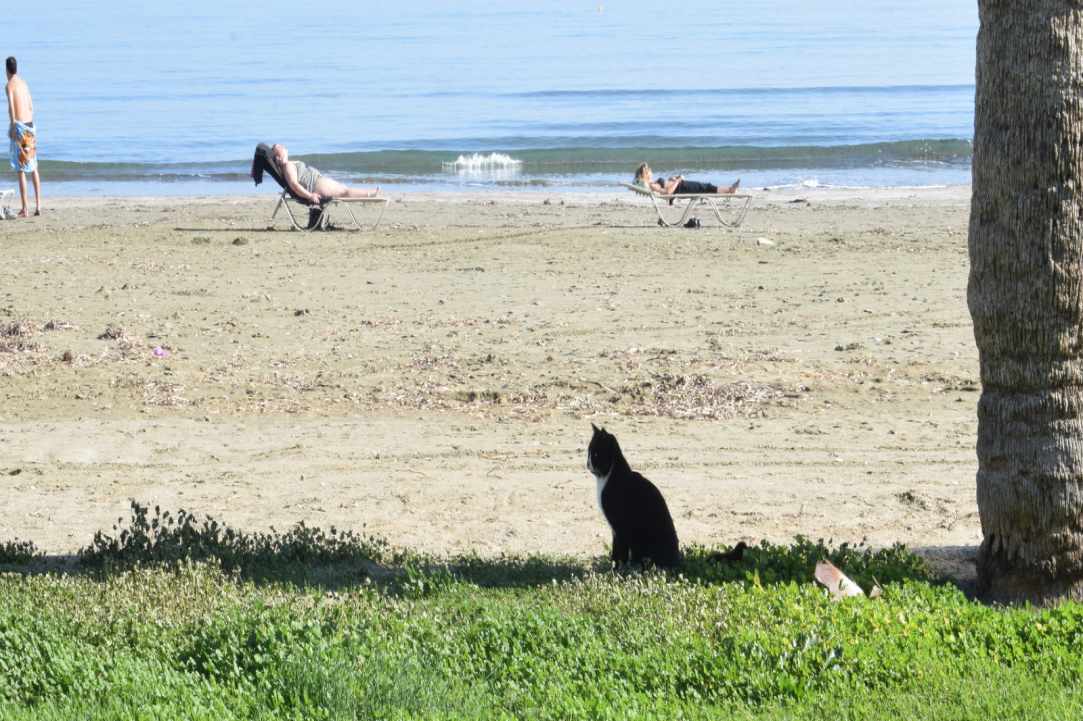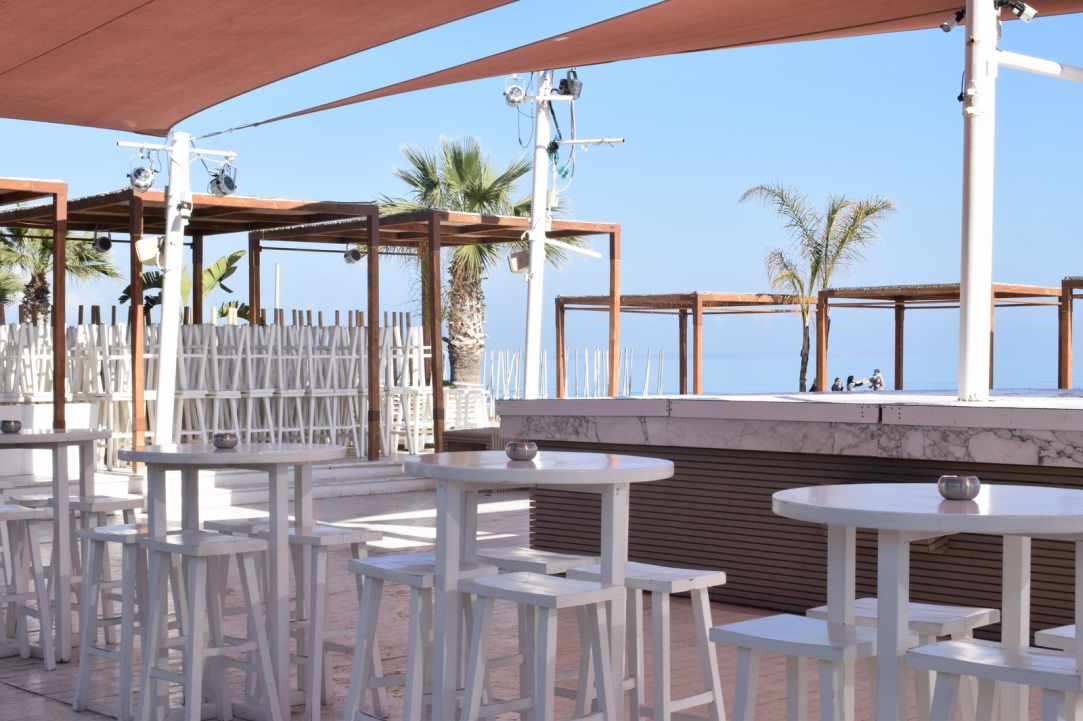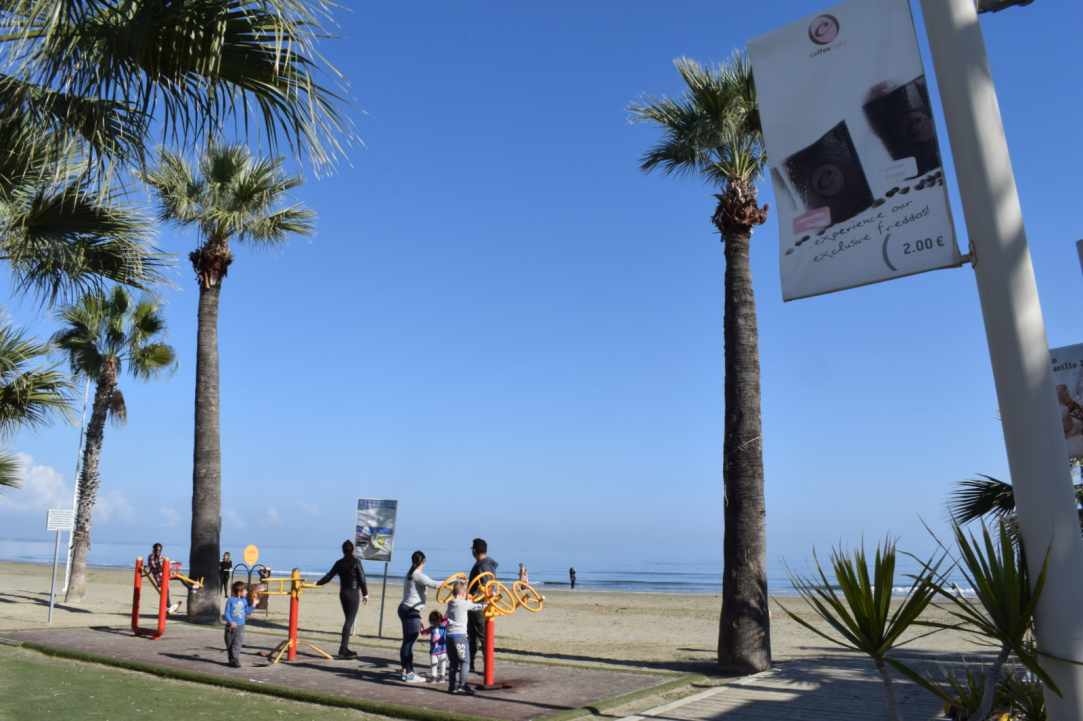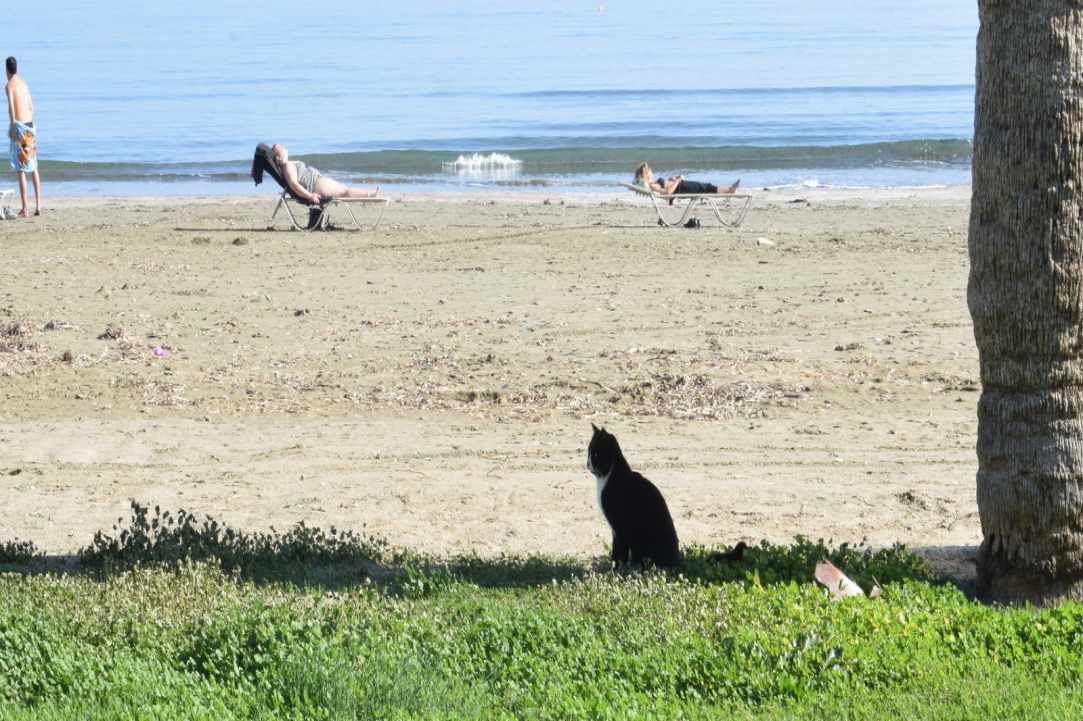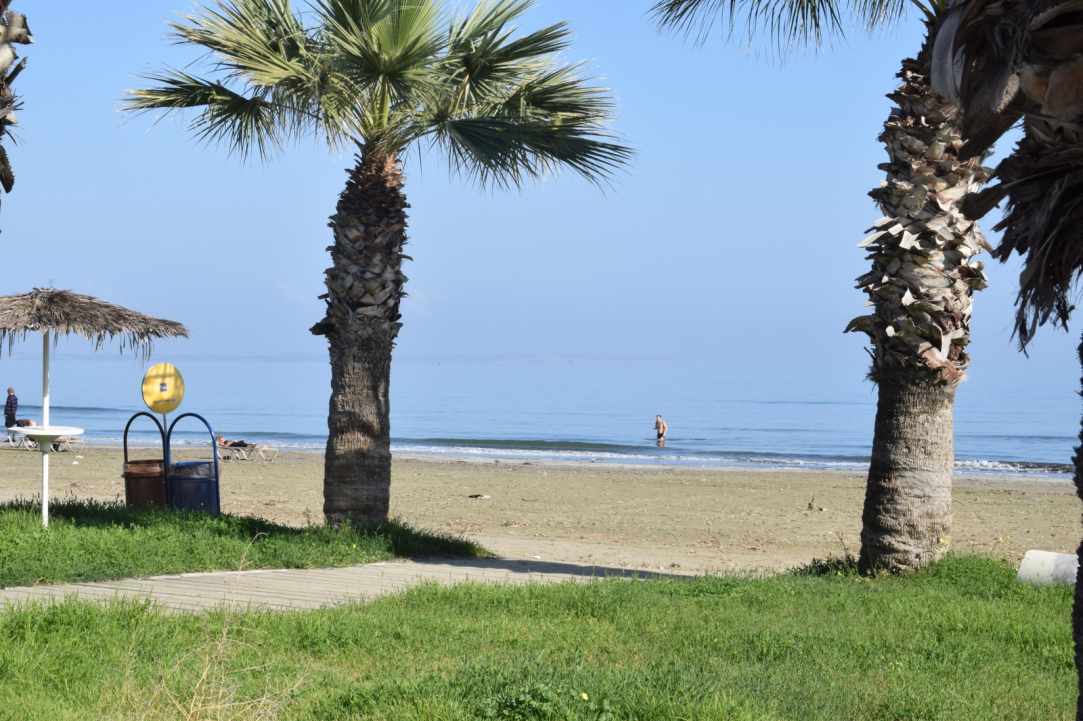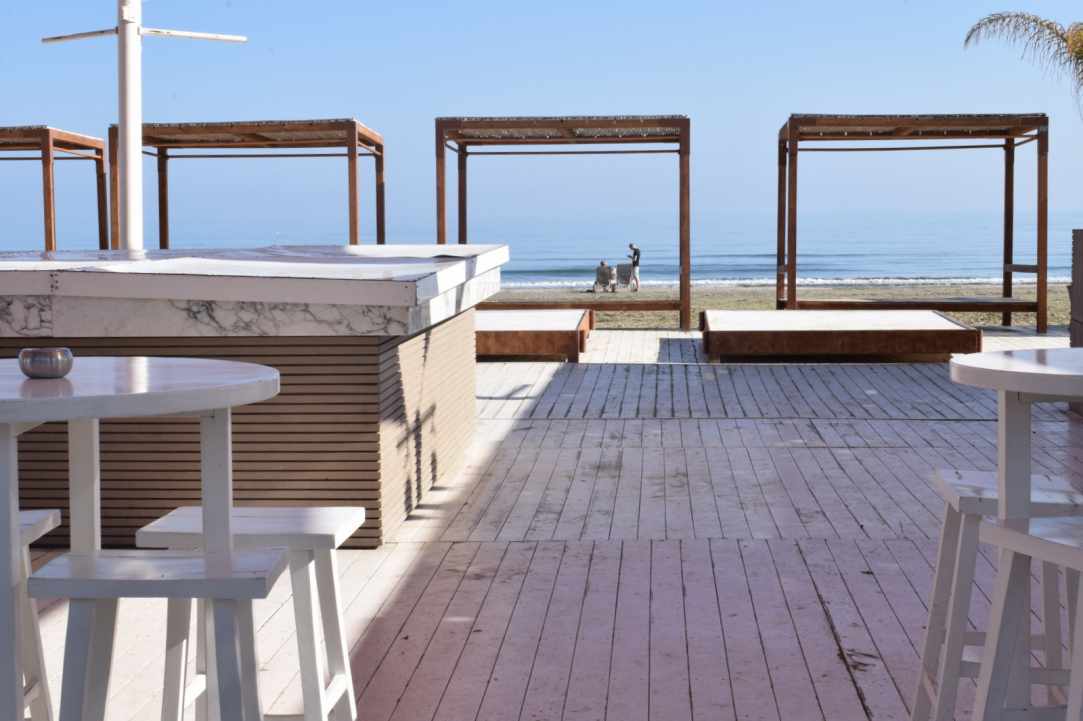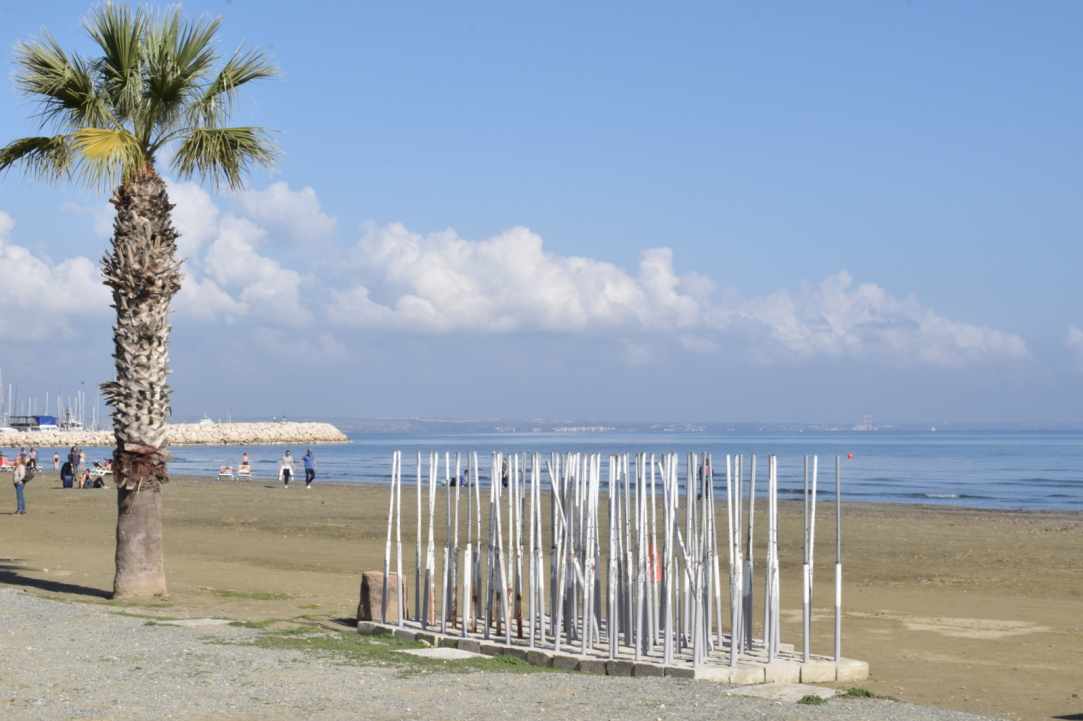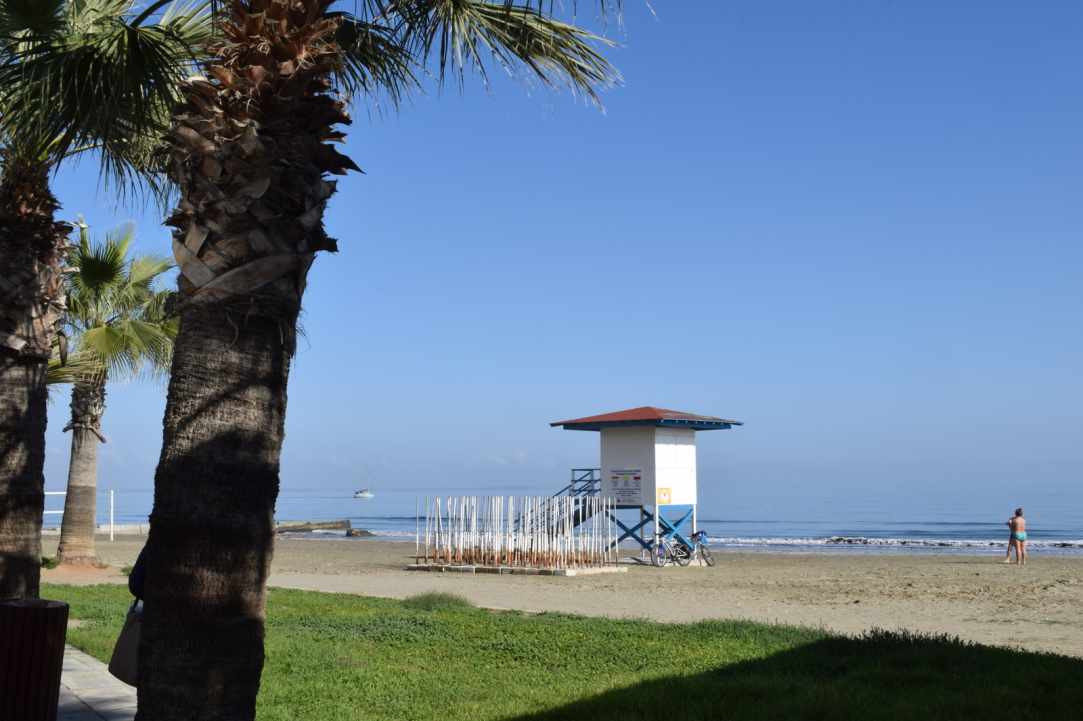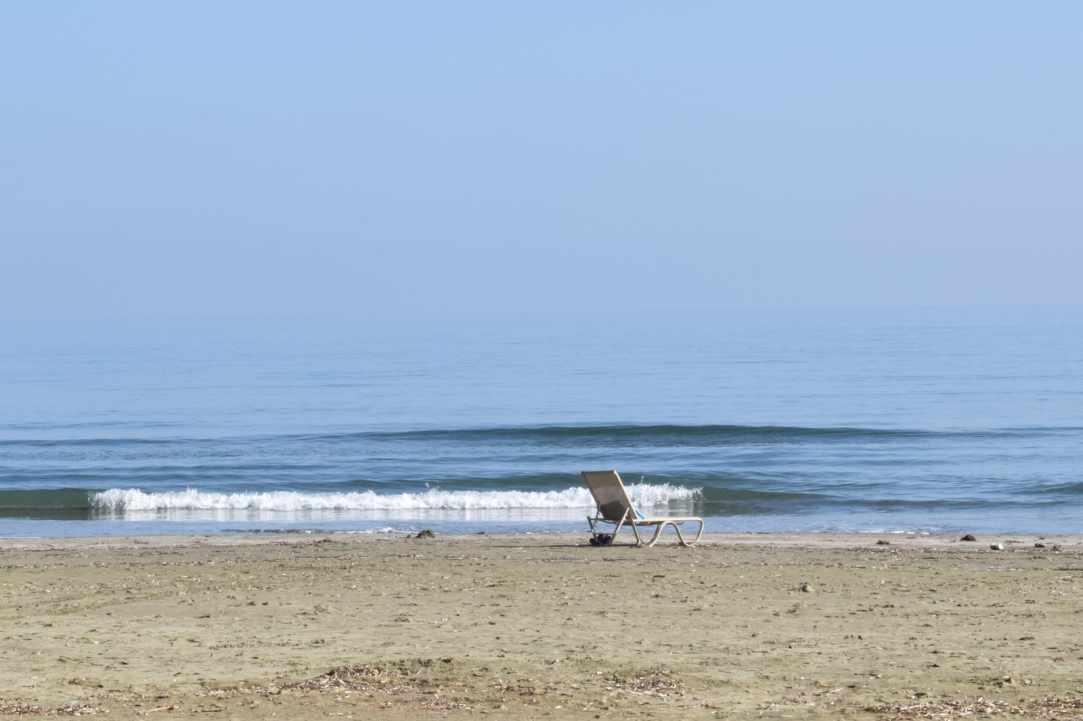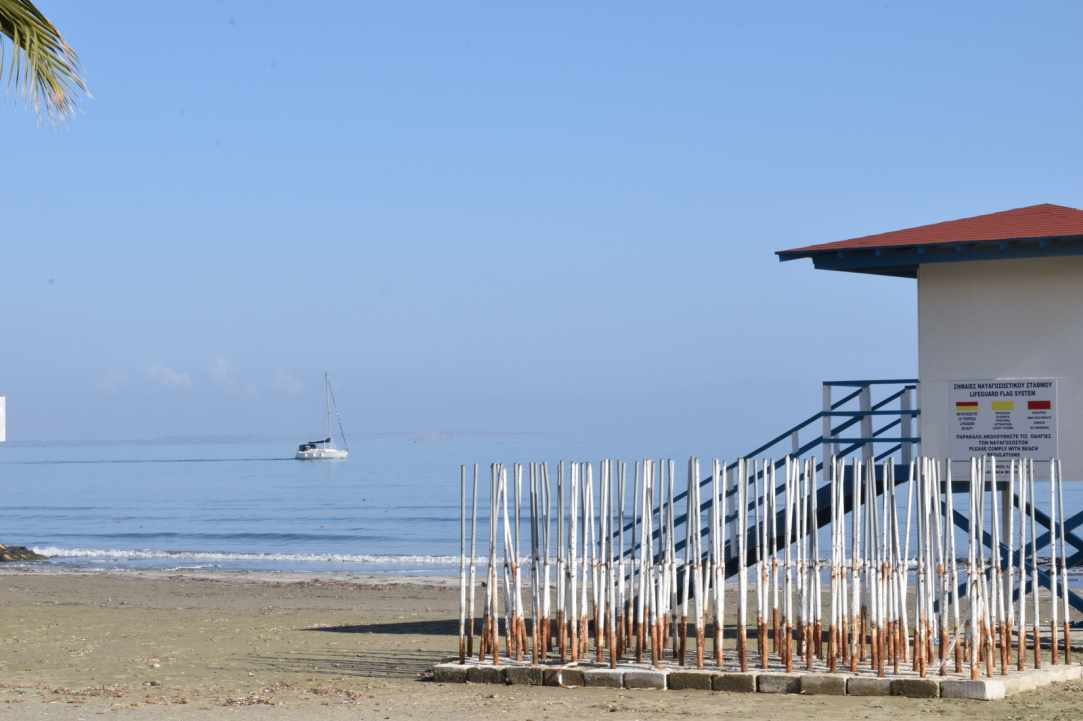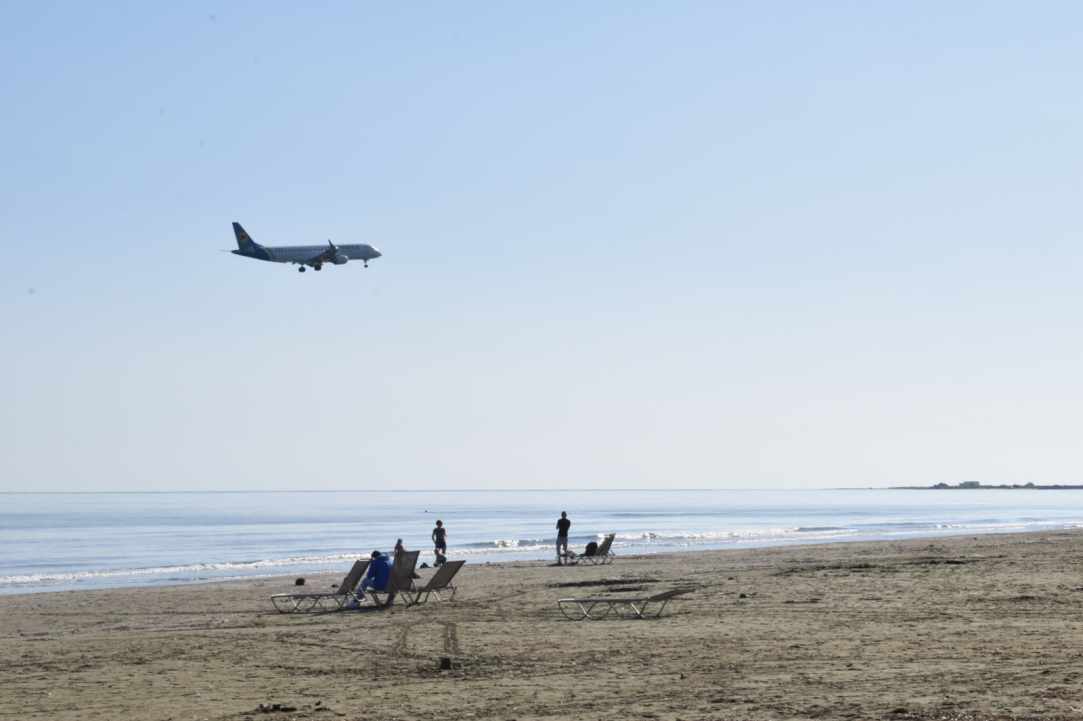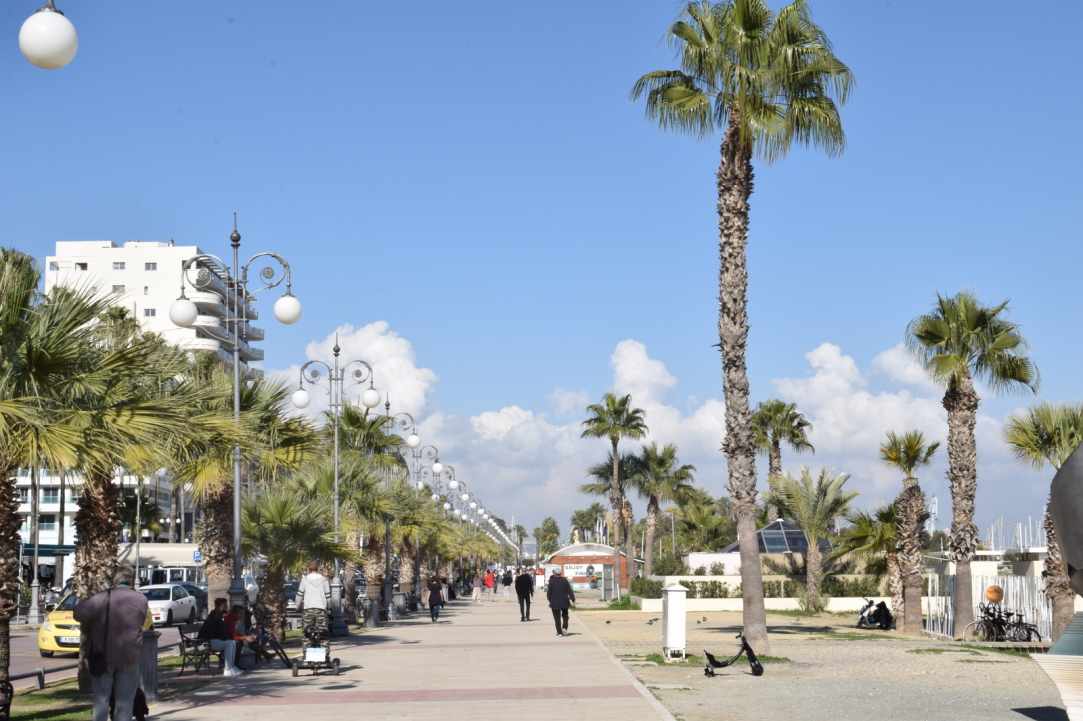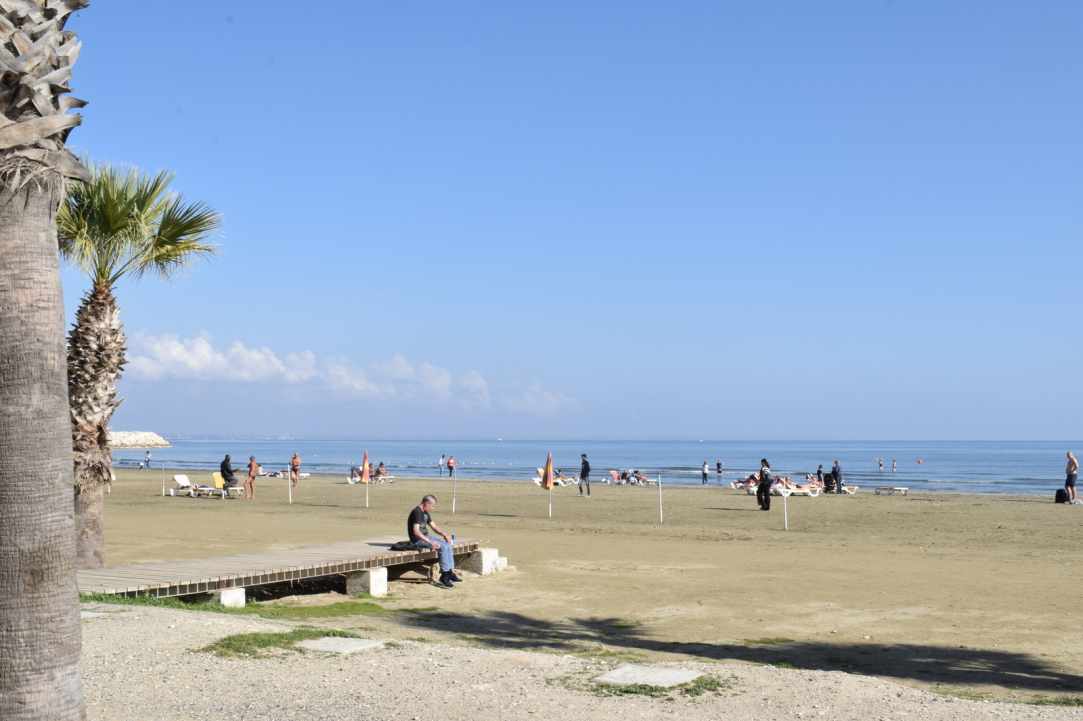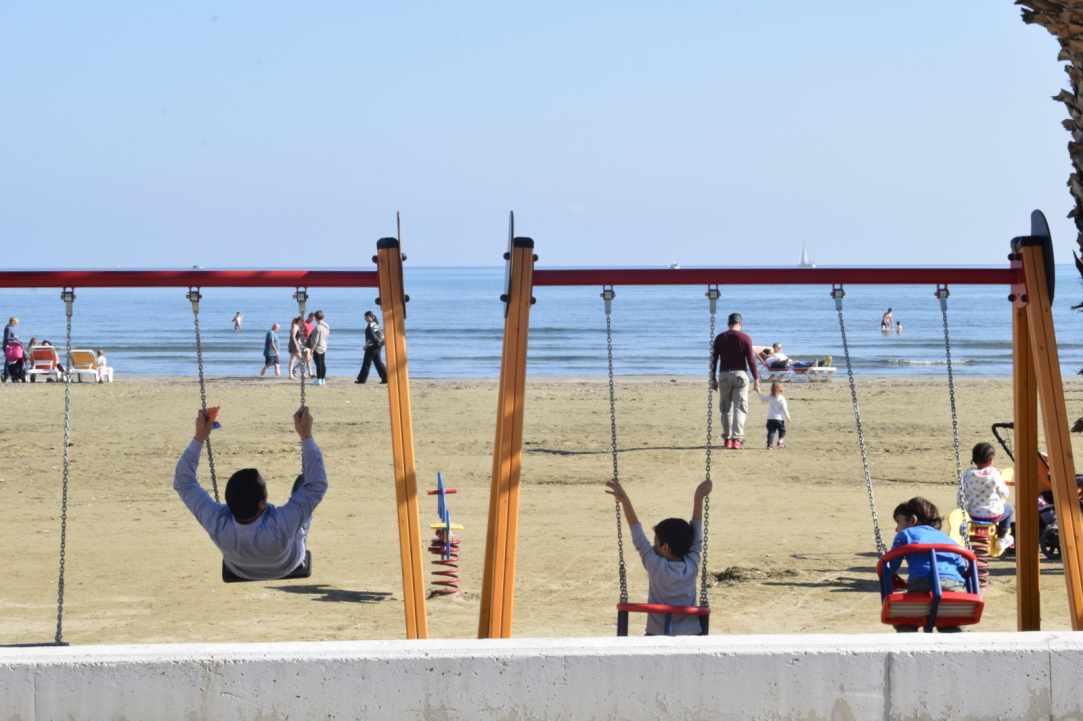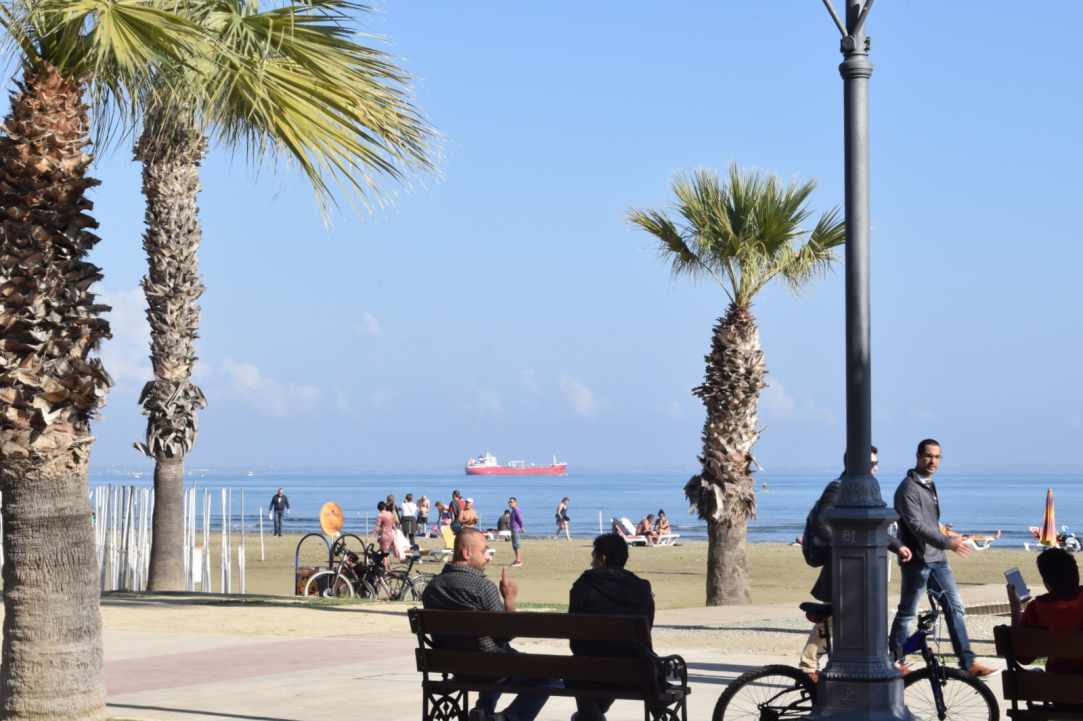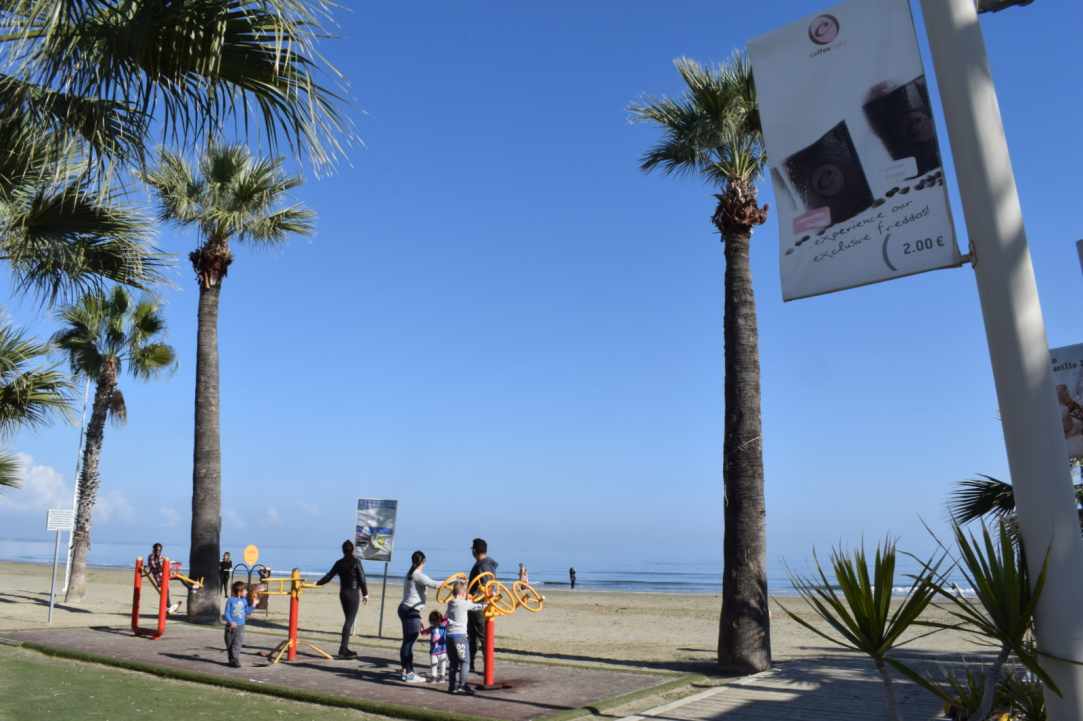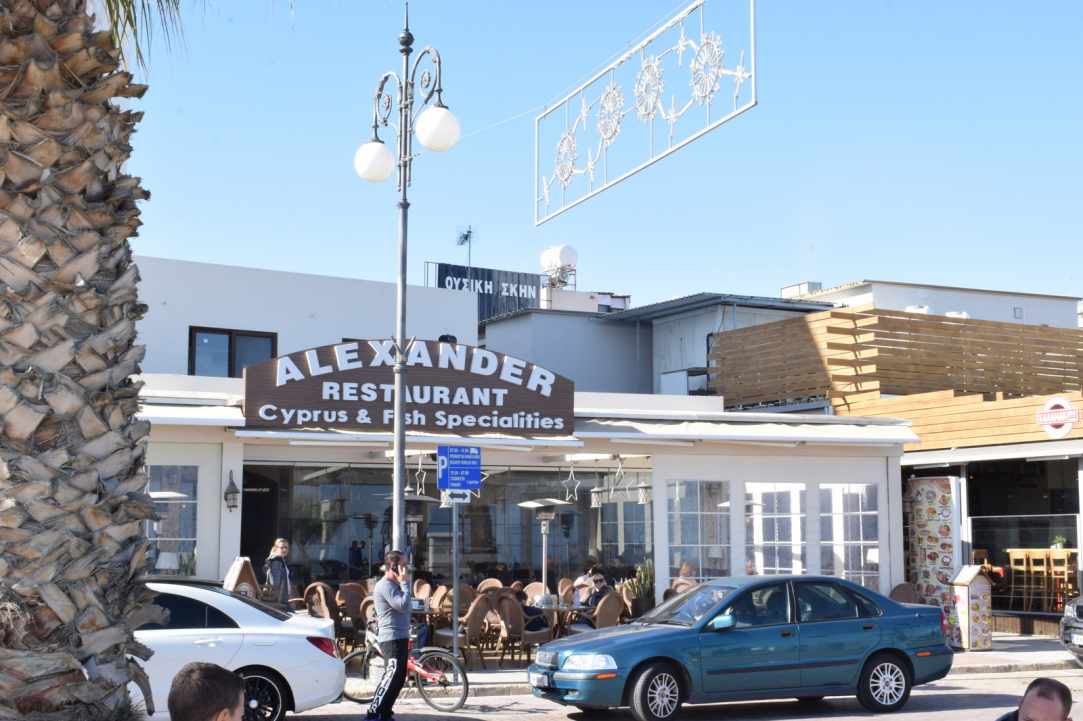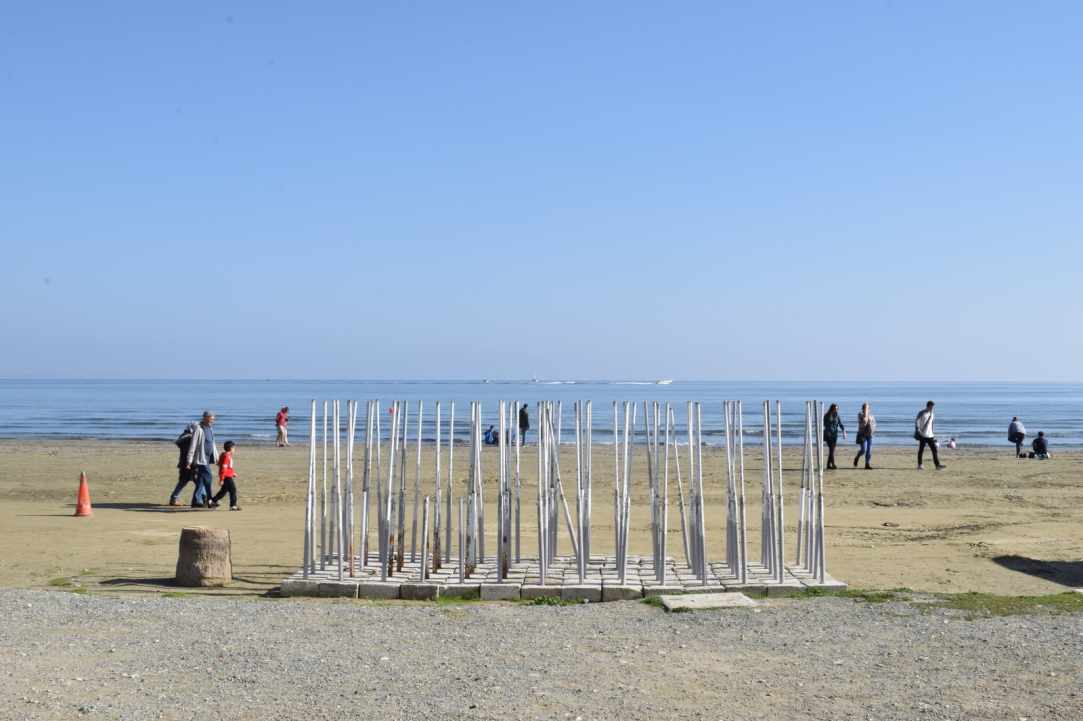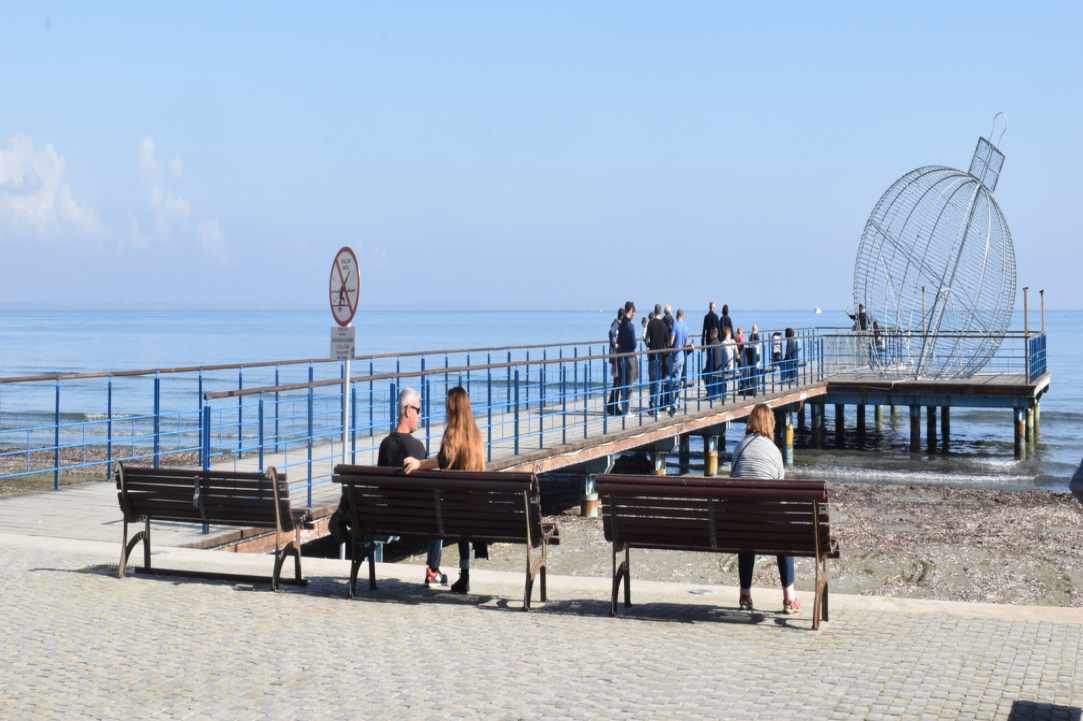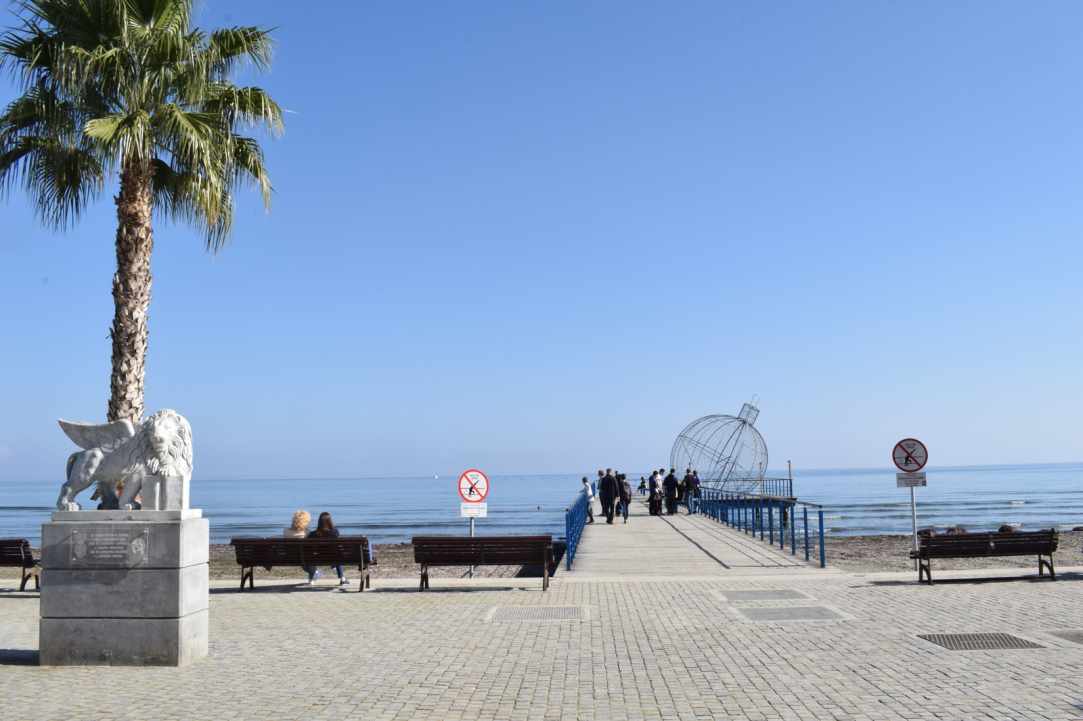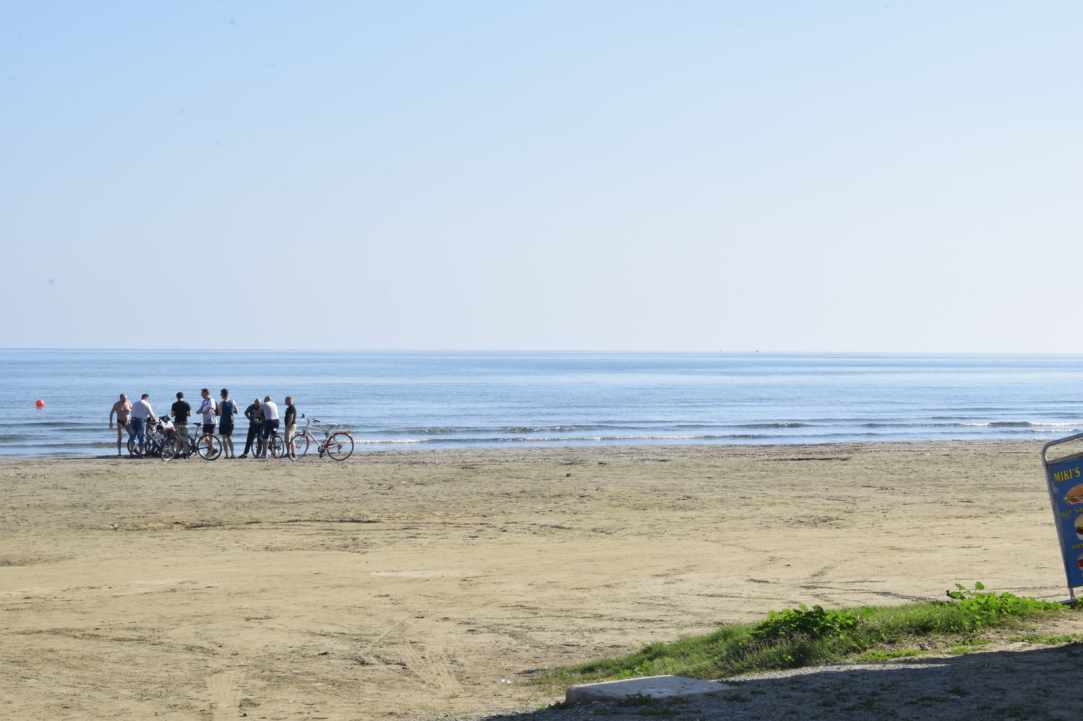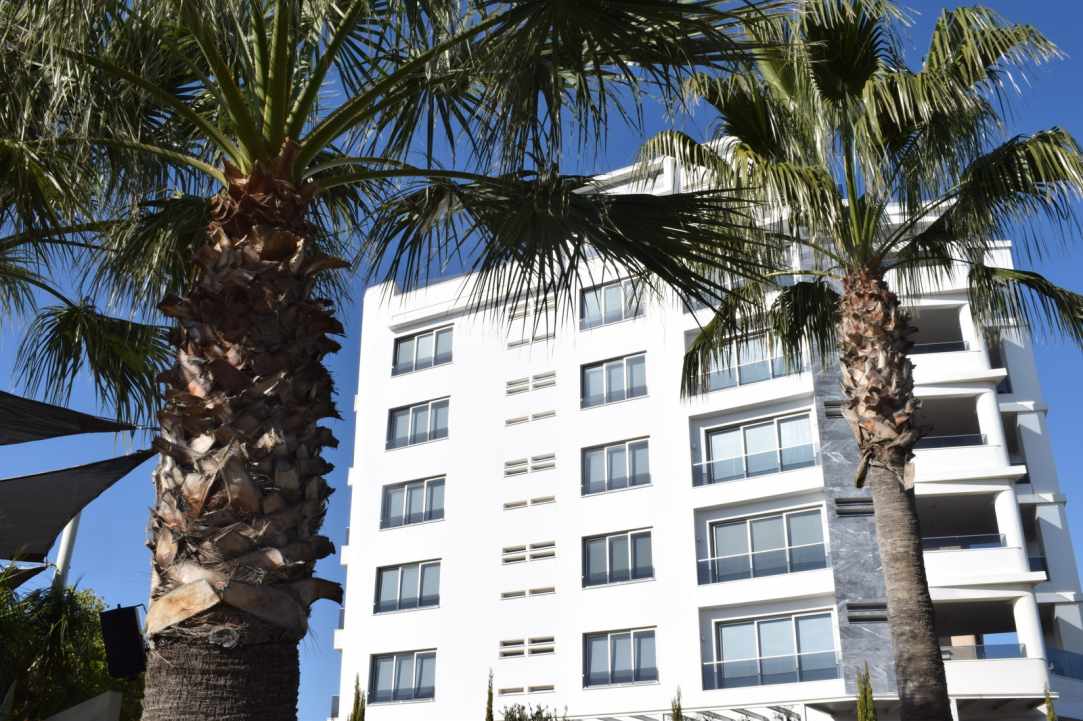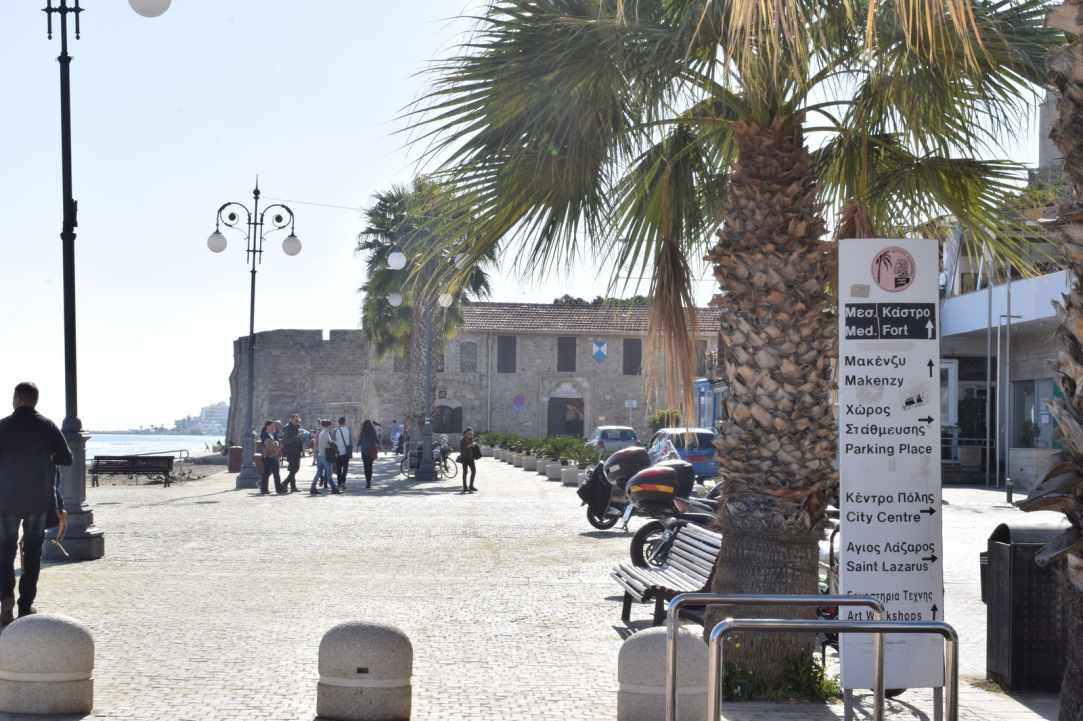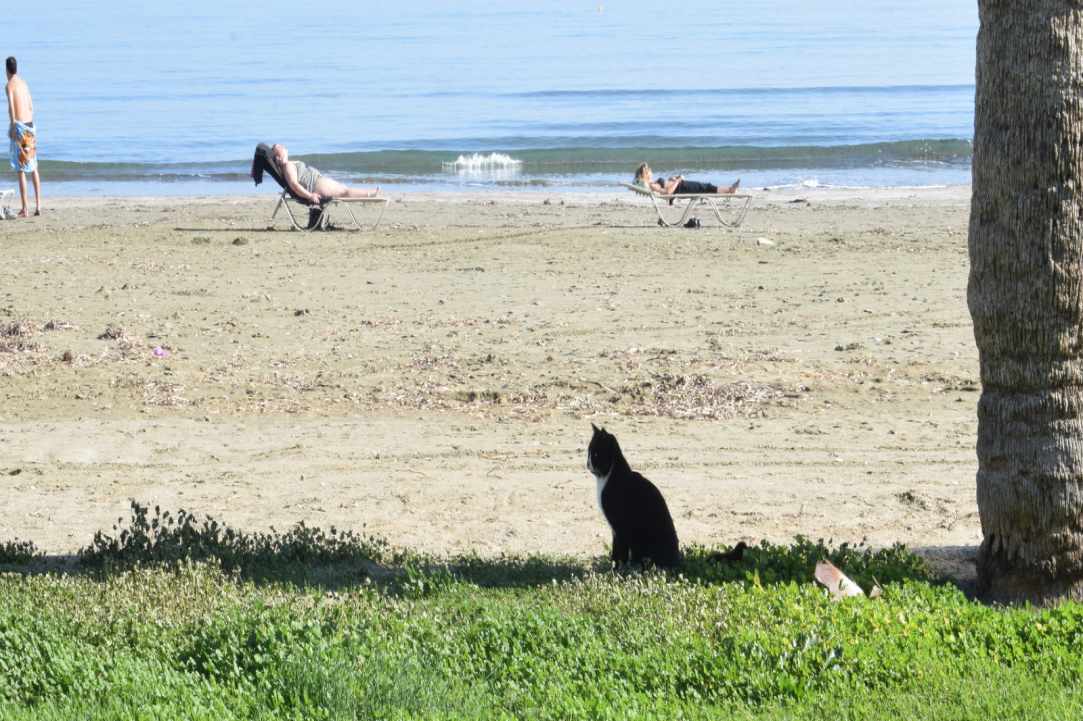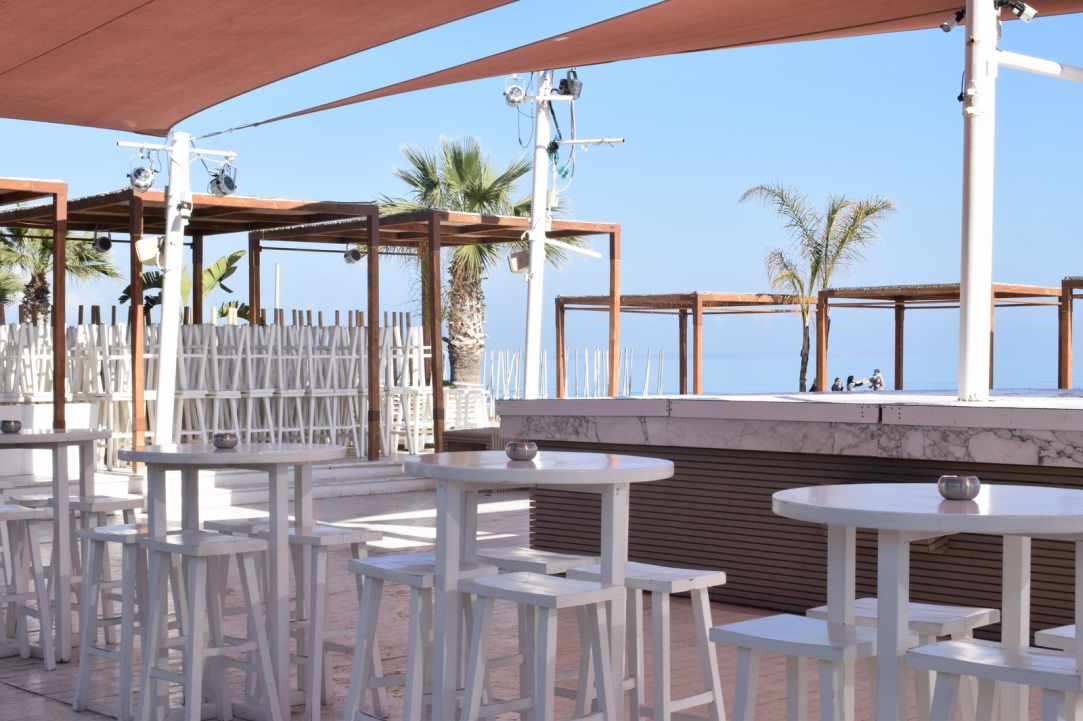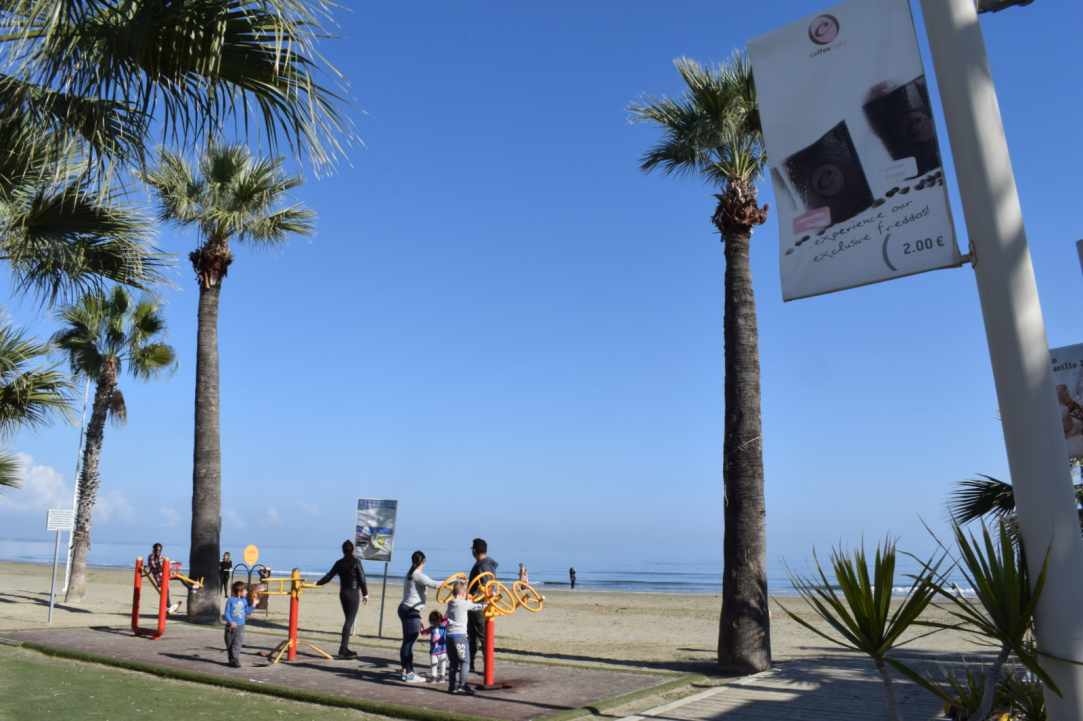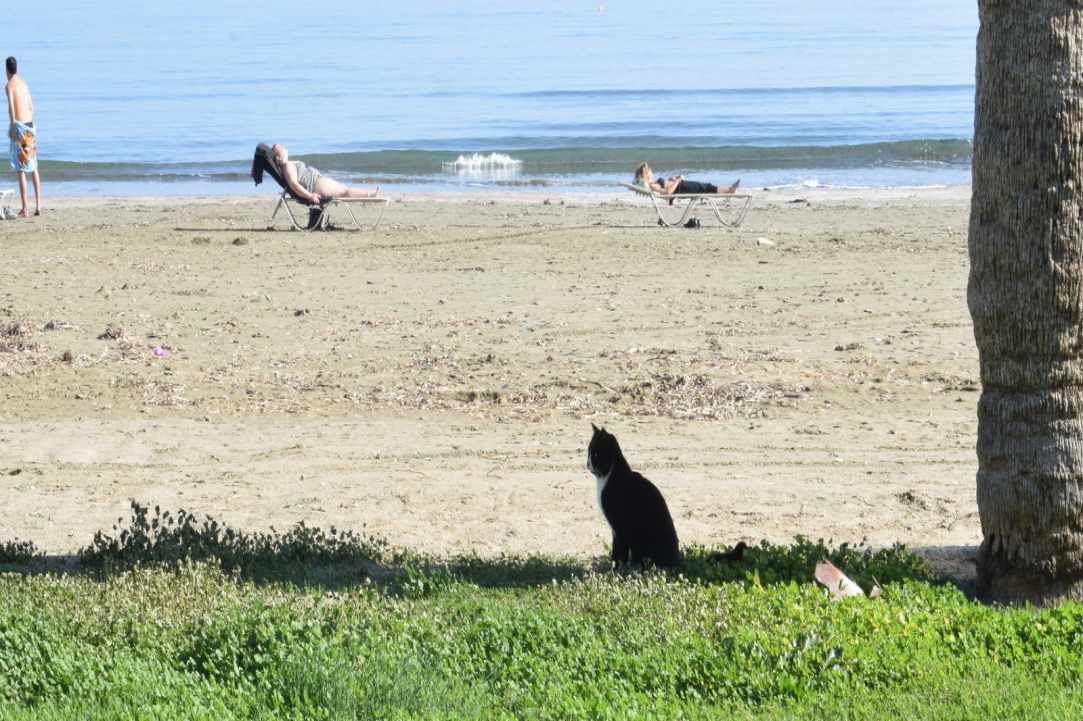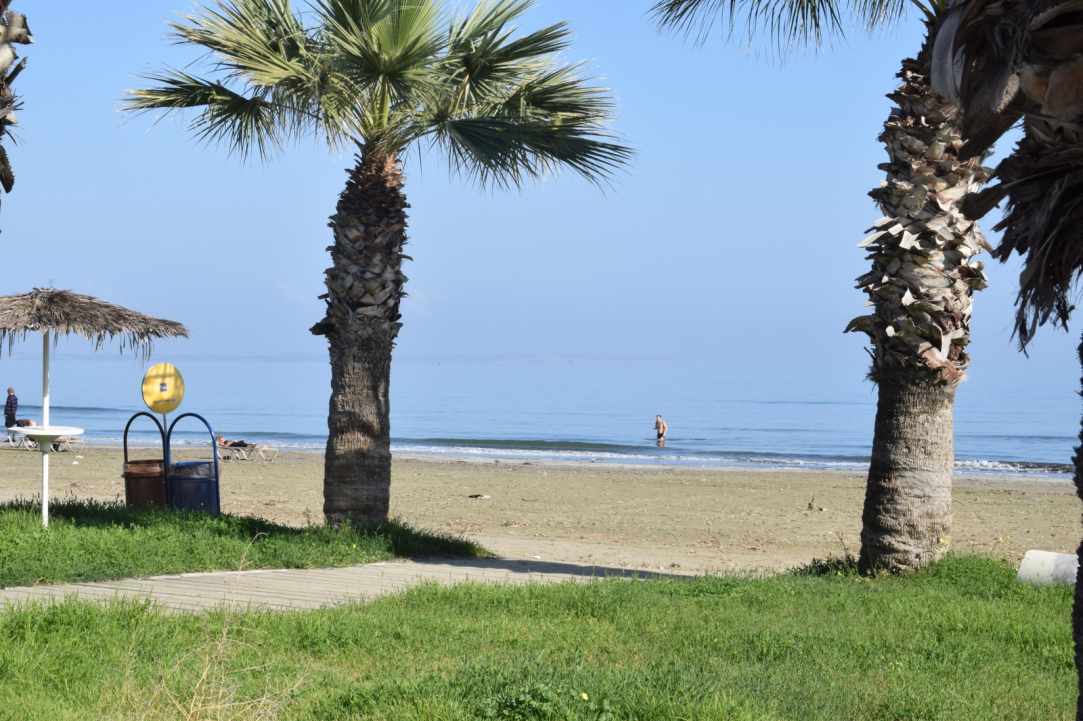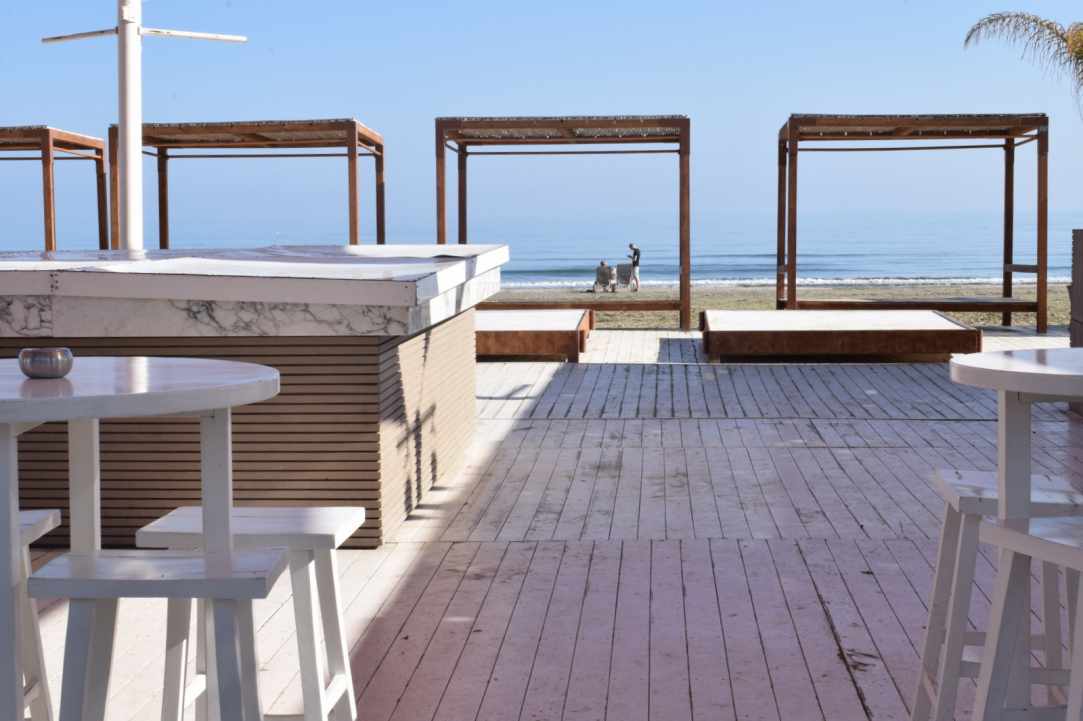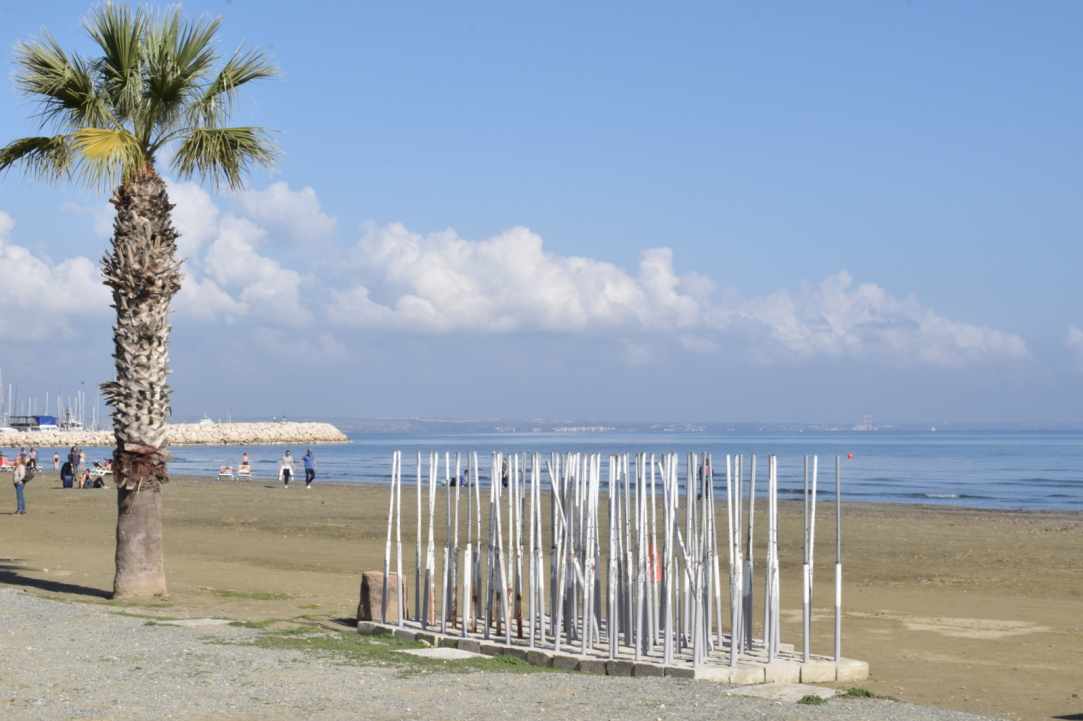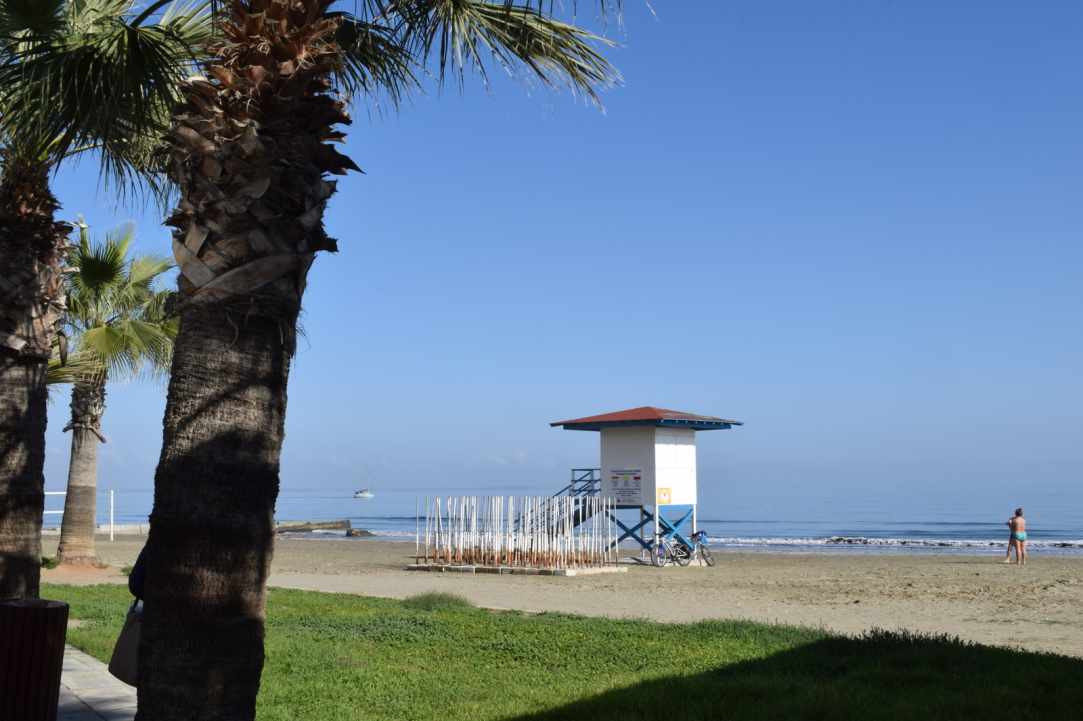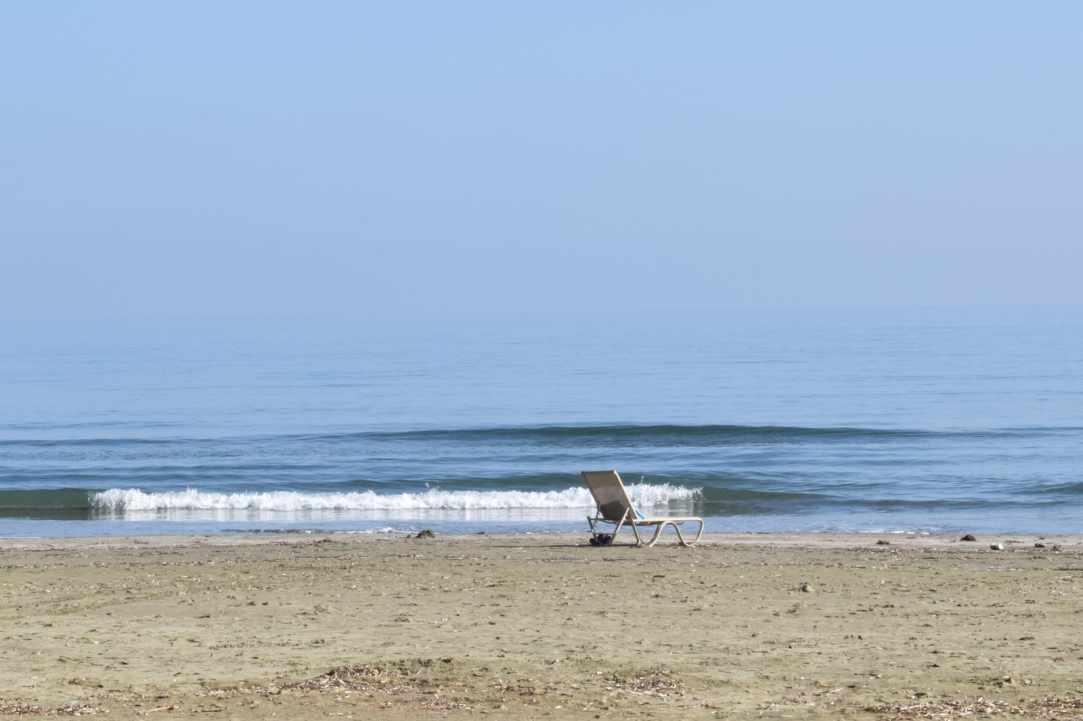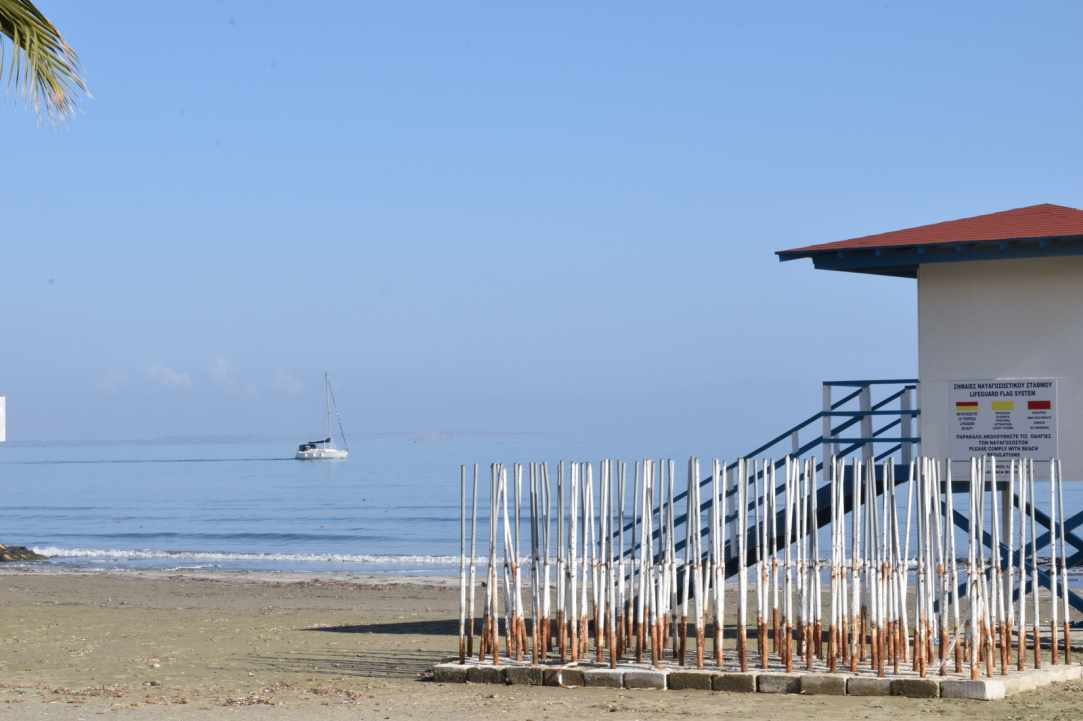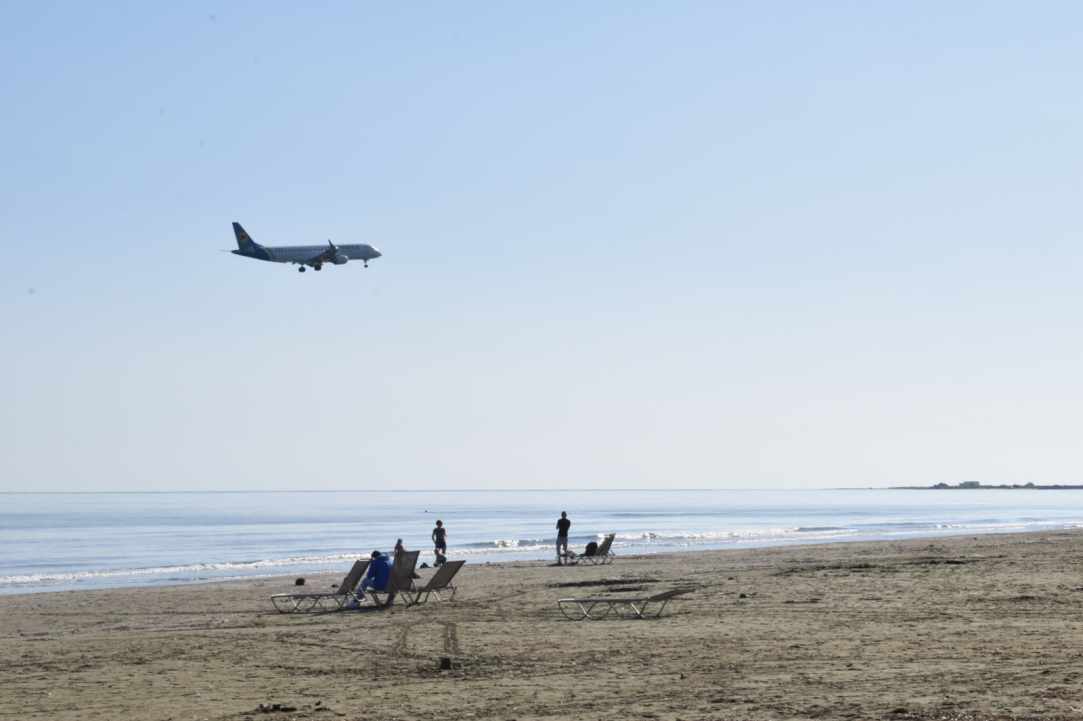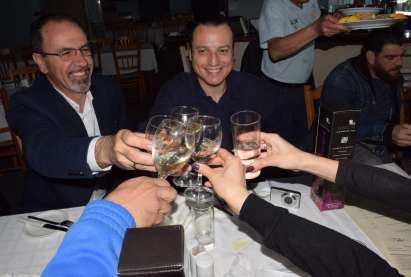 You may also like to see photos taken the same day in Larnaca at the Cyprus Alive New Year lunch.