The island of Cyprus hosts the first-ever Living Color Music & Arts Festival in Ayia Napa. Starts on August 5th at 11am and ends the next day 6th of August at midnight.

The two-day festival promises to deliver an unforgettable and immersive experience with music from some of the biggest names in the EDM world, headlined by Dimitri Vegas and Like Mike - voted the world's No. 1 DJ's for 2015 and No2 DJ's for 2016 - as well as NERVO, Nicky Romero, QUINTINO, Bassjackers and ANGEMI.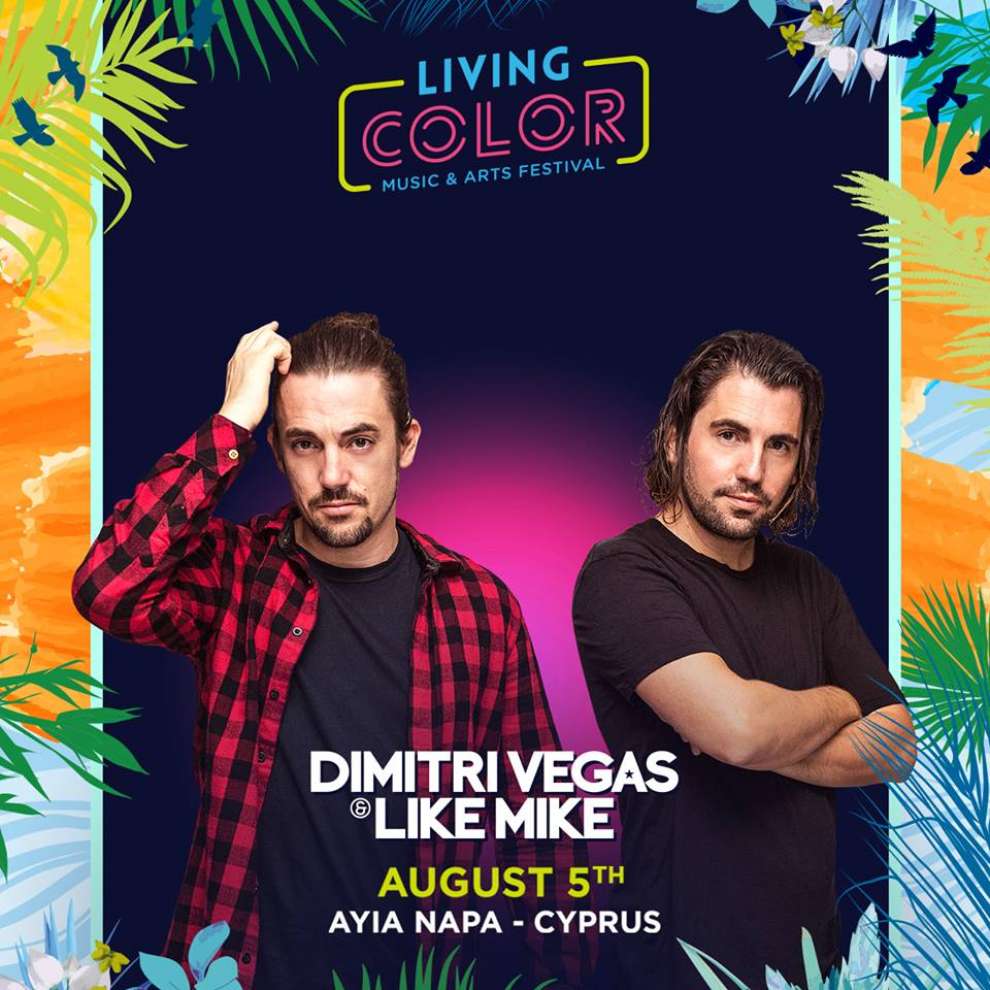 Well-known local DJ talents Andy Von Emmanouel, Kypros A. Karaviotis, 7even-GR and DeeJay El Gato plus International DJ Paz, and the proverbial Junior Rush, round out the star-studded lineup.

In addition to non-stop live music by some of the world's top performers, Living Color Festival will also offer live art installations, interactive games and an array of culinary offerings.

Conceptualized, visualized and organized by LOUD MIND ENTERTAINMENT Ltd, this high-energy event will bring people together from all over the world in celebration of music, art, and food.
Tickets available from June 13 at 10:00 am on the festival website www.livingcolorfestival.com, or contact with the owners to info@livingcolorfestival.com.

Call us: +357 95 569405 / +357 95 566444
Photos taken from