Ayia Napa Sculpture Park
History, art, mythology represented as sculptures along with local topography, flora, fauna and the sea are mixed carefully and nicely to inspire the soul
One of the most important and splendid cultural works of the Municipality of Agia Napa is the Sculpture Park, which is considered a reference point and the first of its kind in the area of the Famagusta Free State. It is located in the "Strotiskilounarou" area near the Palaeontological Cave of Hippopotamus in a bushy area of 20,000m2.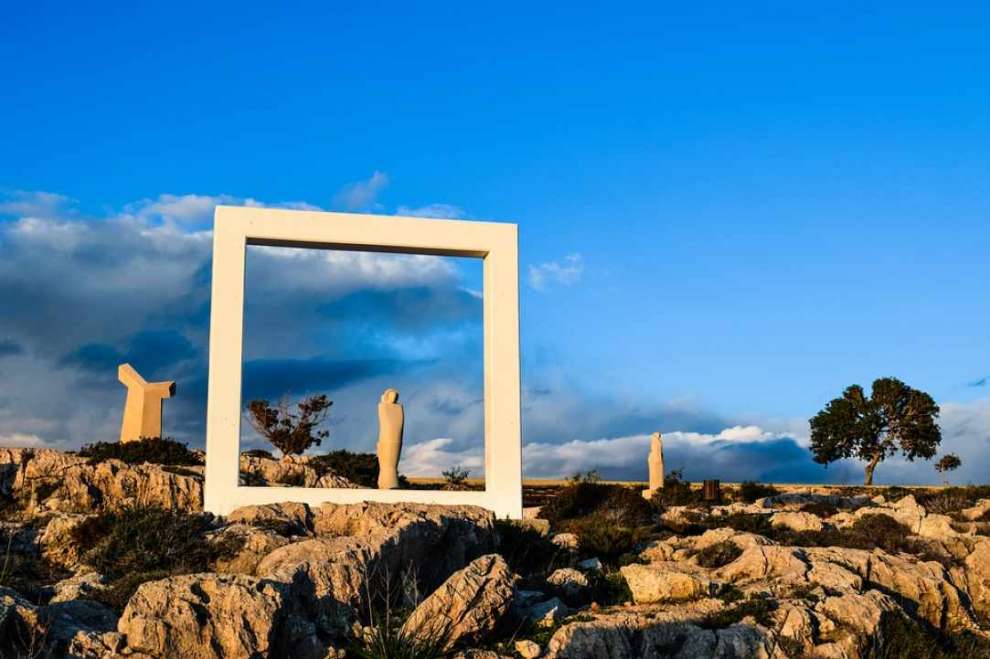 It is located at the crossroads of Akrotiri Cavo Greco and Kriou Nero Avenue and offers a beautiful setting for a stunning walk with panoramic views.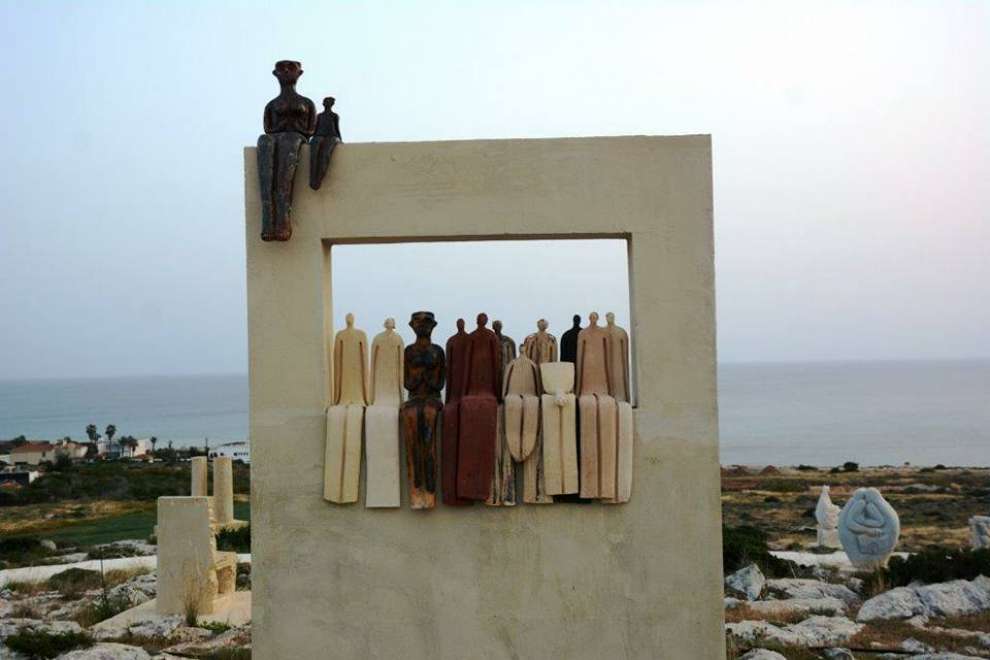 Photo: Σελίδα Συμπόσιο Γλυπτικής Δήμου Αγίας Νάπας

Initially, the cleaning and planting of about 1500 Cypriot trees and plants in the area was carried out with the aim of further enriching the natural wealth. In the second phase, November 2013, the landscaping of the area began, with a charitable offer, by specialists.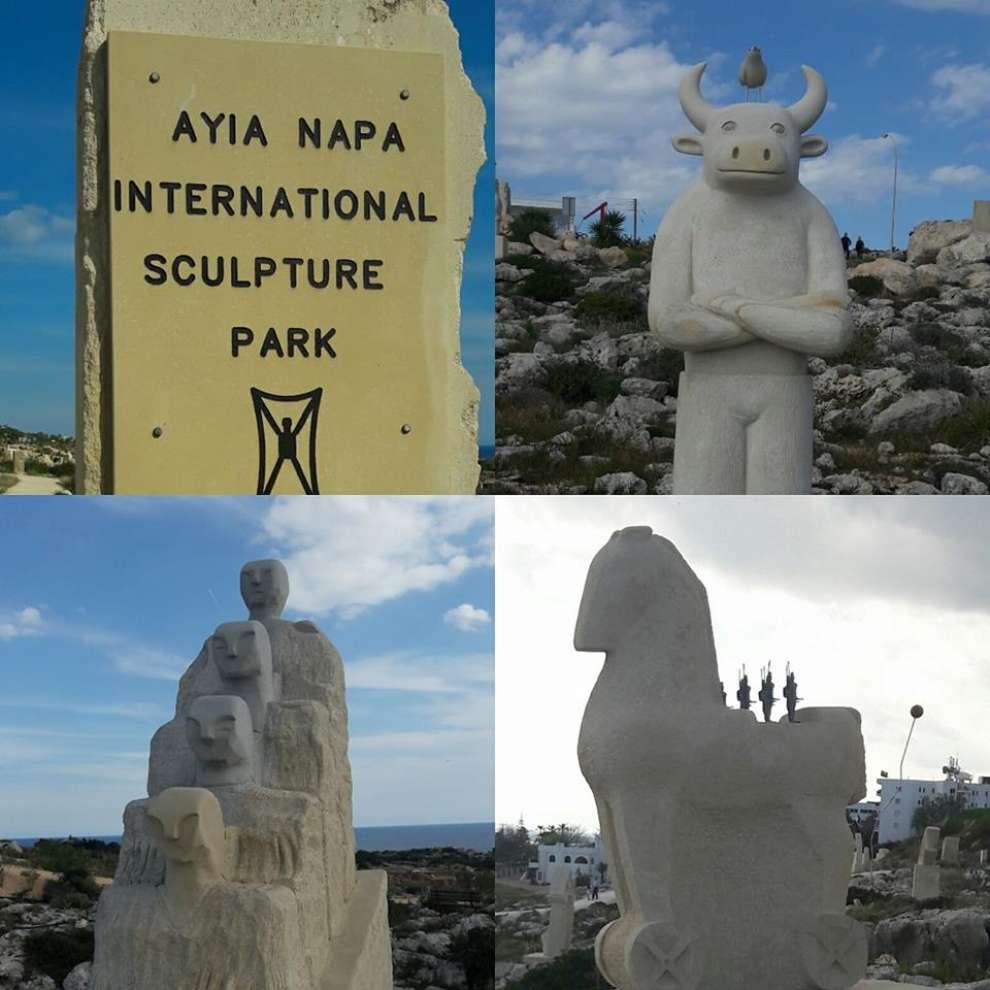 Photo: Ellada Tsokkou-Pitsiri

Through the creation of this project the Municipality of Ayia Napa wants to promote the Art and Culture.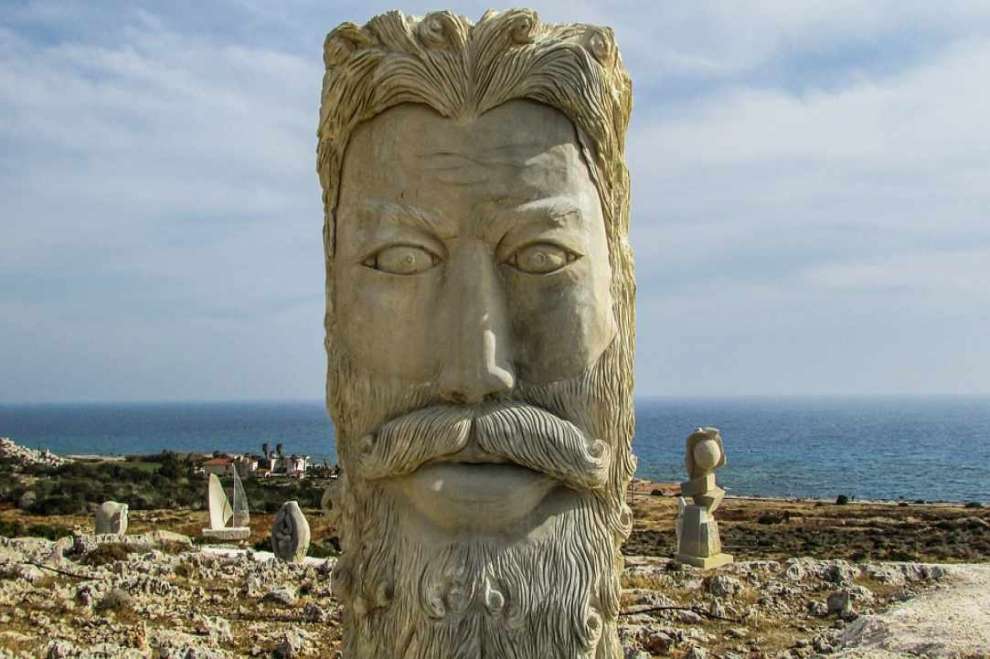 The inauguration of the Sculpture Park was held on May 10, 2014 by the Mayor of Ayia Napa, Mr. Yannis Karousos.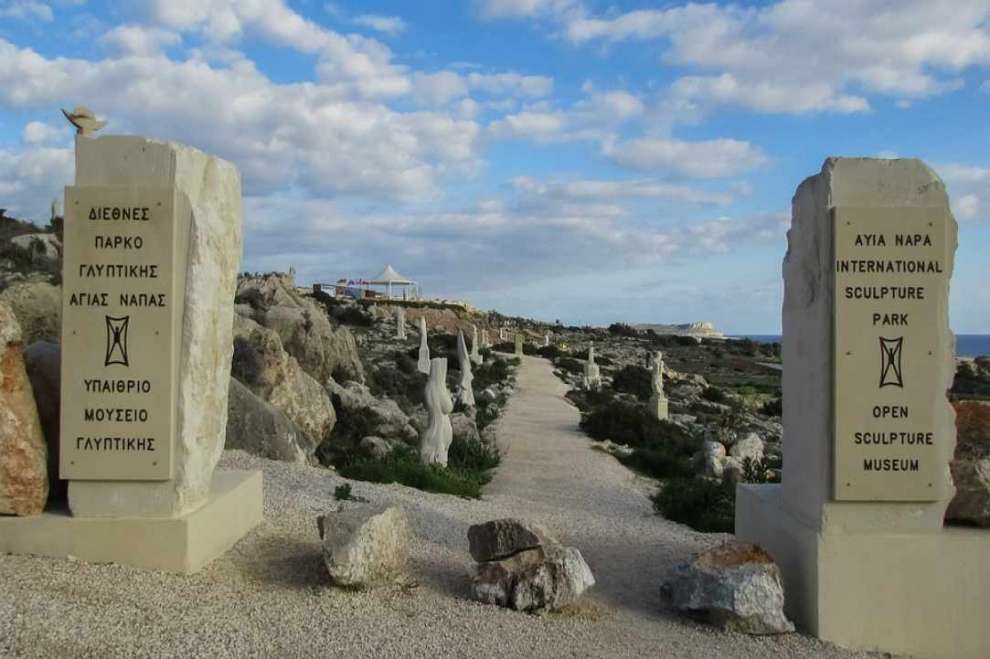 At the 1st Sculpture Symposium organized from 23 April to 10 May 2014, in which fourteen distinguished Sculptors from Greece and Cyprus, members of the Chamber of Fine Arts of Greece (EETE) and the Chamber of Fine Arts of Cyprus (EKA). TEK), they were doing their work at the sculpture park. This meant that the bases for the Sculpture Park had to be ready. The park then developed until it reached its final expected form.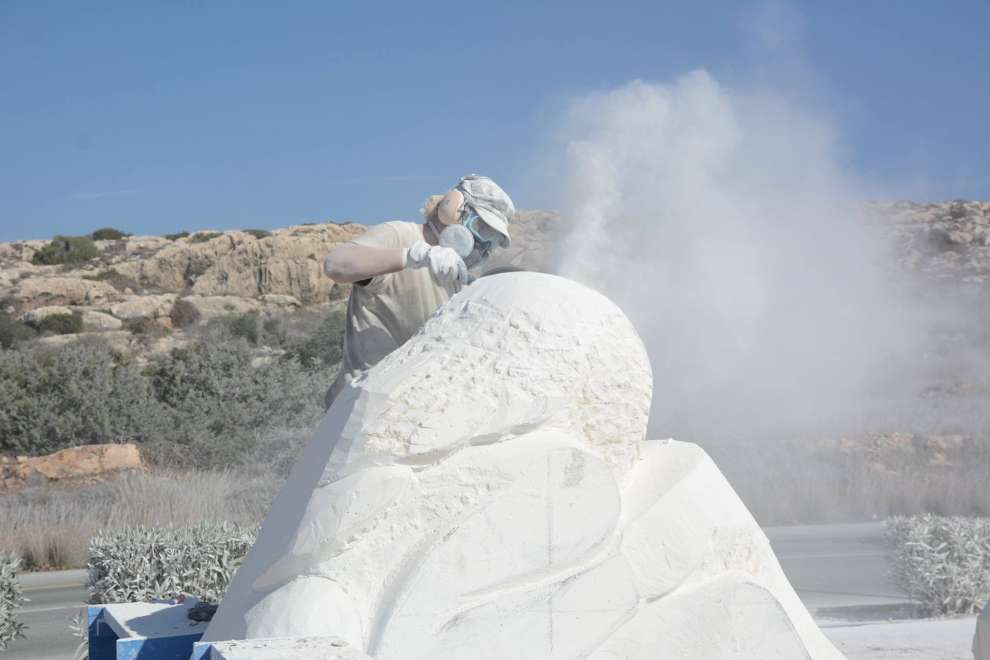 Photo: Σελίδα Συμπόσιο Γλυπτικής Δήμου Αγίας Νάπας

Entrance is free for all. For the whole day.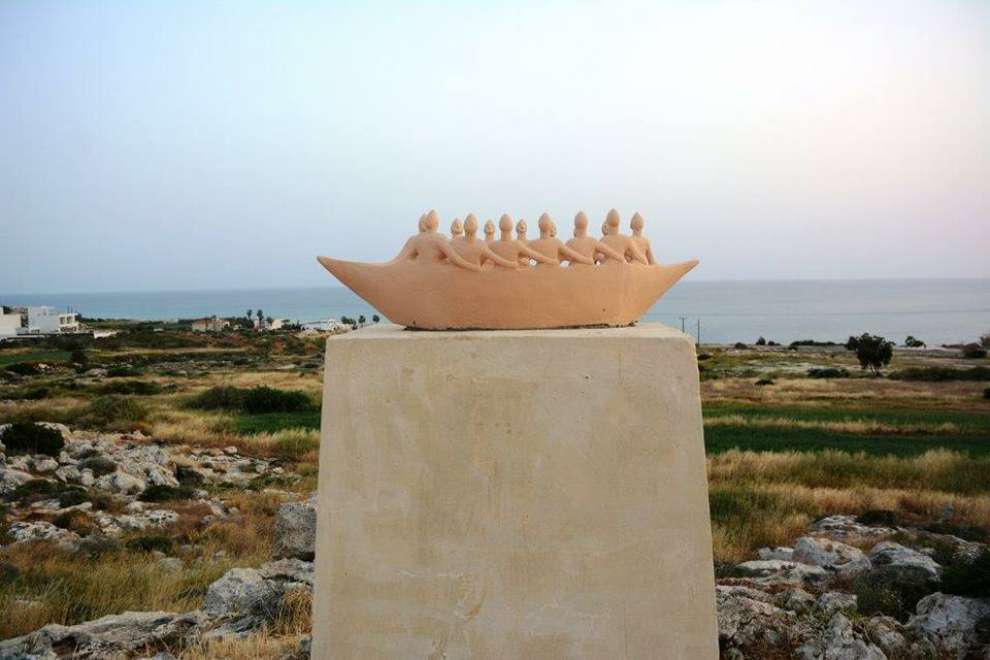 Photo: Σελίδα Συμπόσιο Γλυπτικής Δήμου Αγίας Νάπας

The Park of Mediterranean Forty, Cactus and Succulents Park is an extension of the sculpture park and is also a work in progress, which hosts different types of cactus as well as dried plant varieties of Cyprus.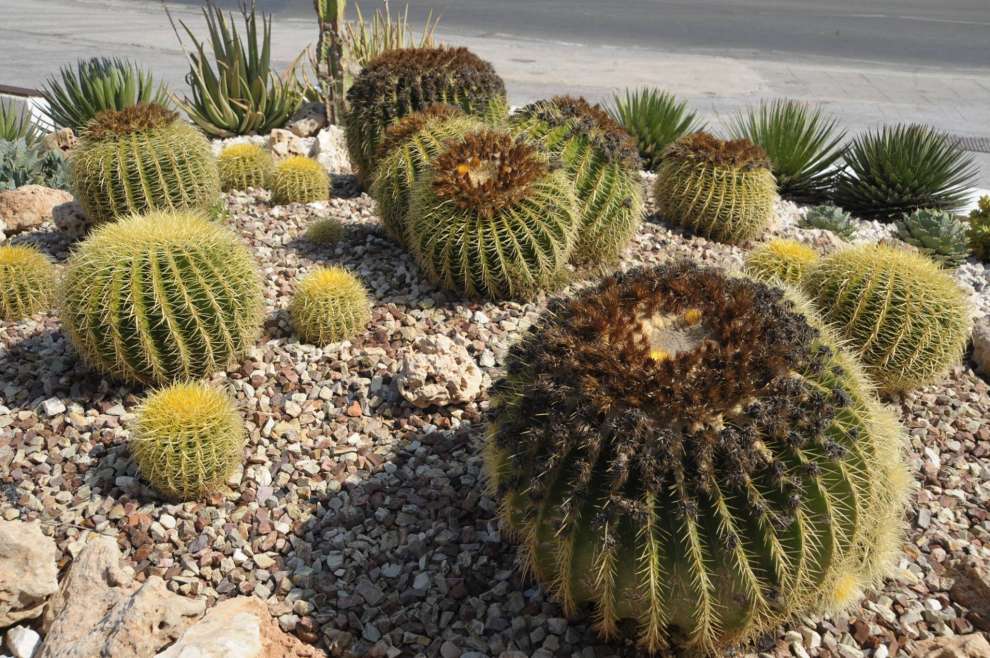 Photo: Δήμος Αγίας Νάπας
Contributors of the vision for the reconstruction of the Sculpture Park:
Mayor of Ayia Napa, Mr. Yiannis Karousos
Members of the City Council
Kikis Konstantinou
The Cultural Officer of the Municipality Mrs. Maria Tofini Tsantila
Sculpture Park in Ayia Napa
For the map of the area, click HERE