Kids Entertainment
Children's activities that will create beautiful memories for children
Children need entertainment, play and engaging in activities to be active and happy. Fun and entertainment for children is one of the parent's most important concerns. Children's activities and games will create beautiful memories for children because they need entertainment, play, and engaging in activities to be active and happy.
In Cyprus you will find playgrounds, theaters, museums, adventure and activities, fairy tales, playgrounds, amusement parks, animal parks and more. All this awaits us for playing and learning with our children.
We can still go to a nice restaurant that has a playground in order to have lunch together, to discuss, but at the same time to give our children the opportunity to have fun.
Therefore, besides entertainment and playing at home, we suggest you to spend moments of laughter and unforgettable time with your children and share outdoor recreation activities that are suitable for the whole family.
We searched for and found the safest and most beautiful places for children's entertainment in Cyprus and we are here to introduce you to them. They are known to us and we are sure that you will be satisfied with their products and services. However, if you are not satisfied please let us know. Send us an email here, we want to know about it.
Nicosia
Melios
It is the owners, Menelaos Menelaou known to all as "Melios", strong passion for birds & animals that has allowed him over the last 30 years to create an amazing place with birds & animals from around…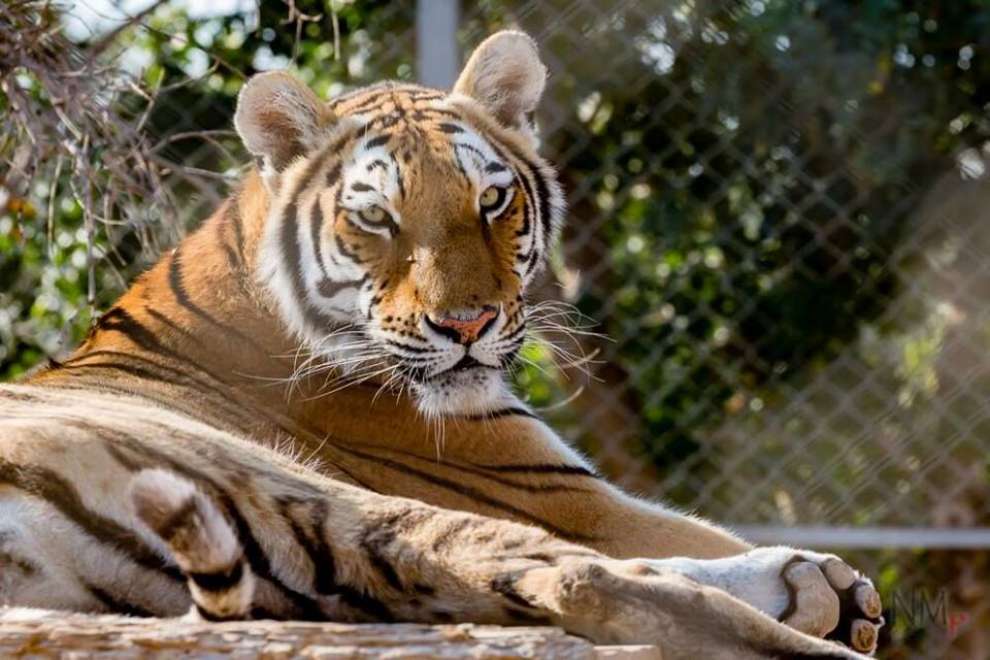 Agroktima Agios Georgios
Agroktima Agios Georgios (farm) is a theme park in the village of Skarinou, where it can accommodate both young and old. At the farm you can enjoy the green surroundings, take a stroll with the adorable donkeys and ponies as well as…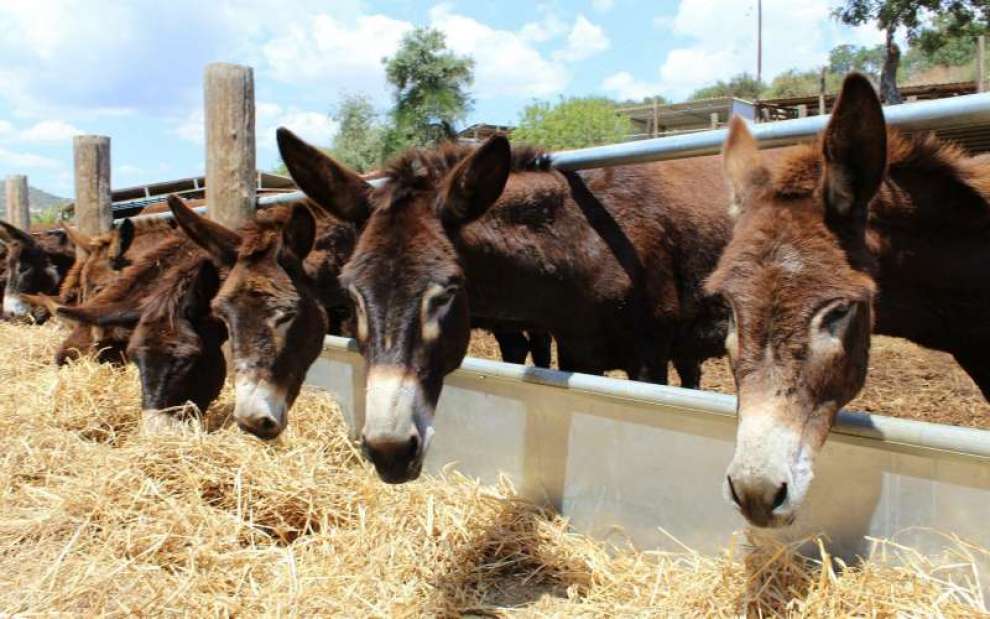 Limassol
Fasouri Watermania Waterpark
The biggest Waterpark in Cyprus both in size (over 100.000 square meters • 25 acres) and number of attractions and facilities (with 30 different slides and attractions for…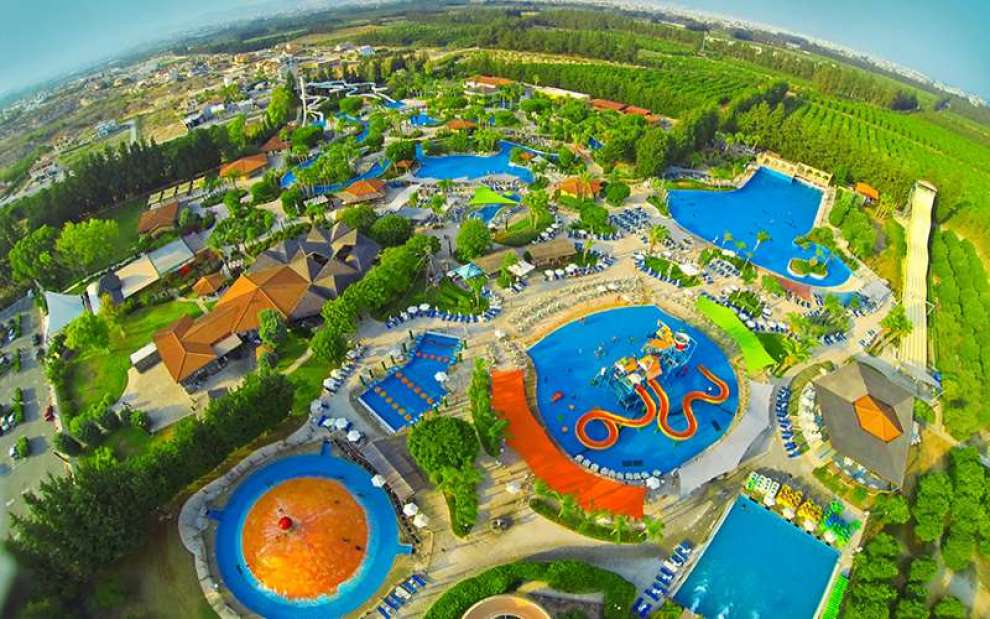 Larnaka
Camel Park Mazotos
The Camel Park at Mazotos is conveniently located only 15 minutes from Larnaca Airport and centrally located between Larnaca, Limassol & Nicosia. Established in 1998, and run by a family whose love for the countryside and animals made it possible for them to create this unique park…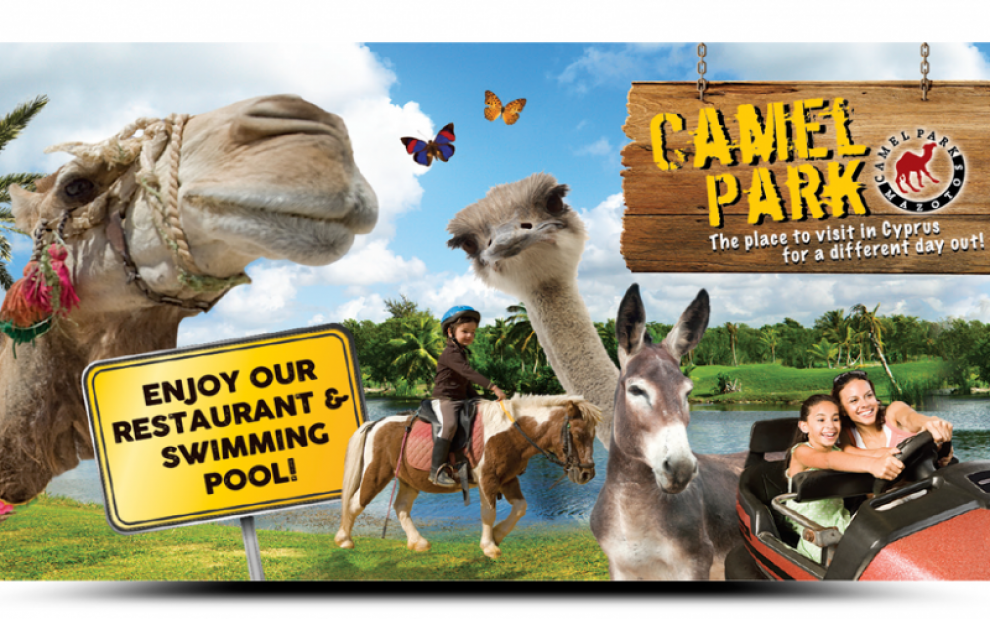 Pafos
Eleouthkia Traditional and Botanical Entertainment Park
Eleouthkia Traditional, Botanical and Entertainment Park is the first botanical park in Cyprus. The Park is situated in Anarita village, near the Anarita/Airport exit at the Limassol to Pafos Highway. The name "Eleouthkia", which in Cypriot Greek means small olive…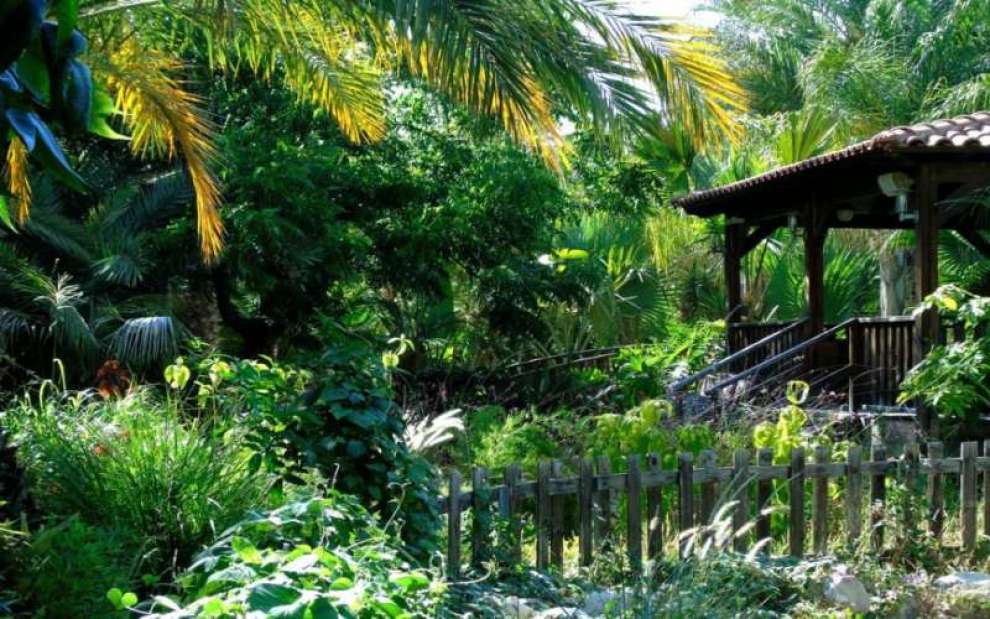 George's Ranch
Providing quality rides on quality horses in one of the most beautiful places in Cyprus! George's Ranch meets all your equestrian needs, and more. Whether it's lessons for the serious rider or a relaxing hack under the beautiful Cyprus sun, they have something for everyone – and for every ability...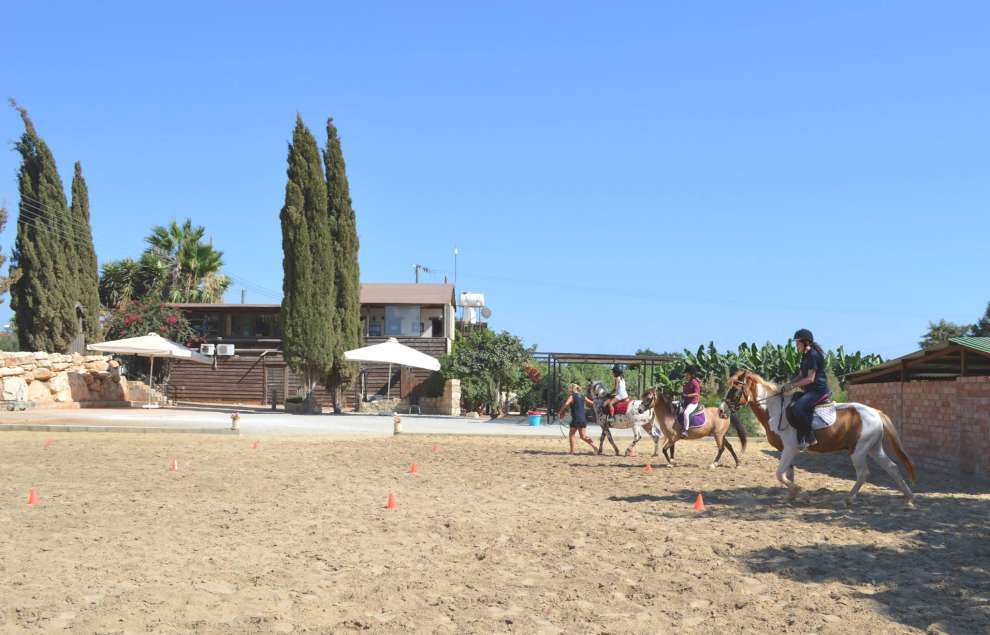 Ayia Napa
Parko Paliatso Fun Park
Fun for all the family is waiting for you at Parko Paliatso, a family run funfair in the heart of Ayia Napa, along Nissi Avenue. Established since 1999 and covering an area of 25,000 square metres with more than 25…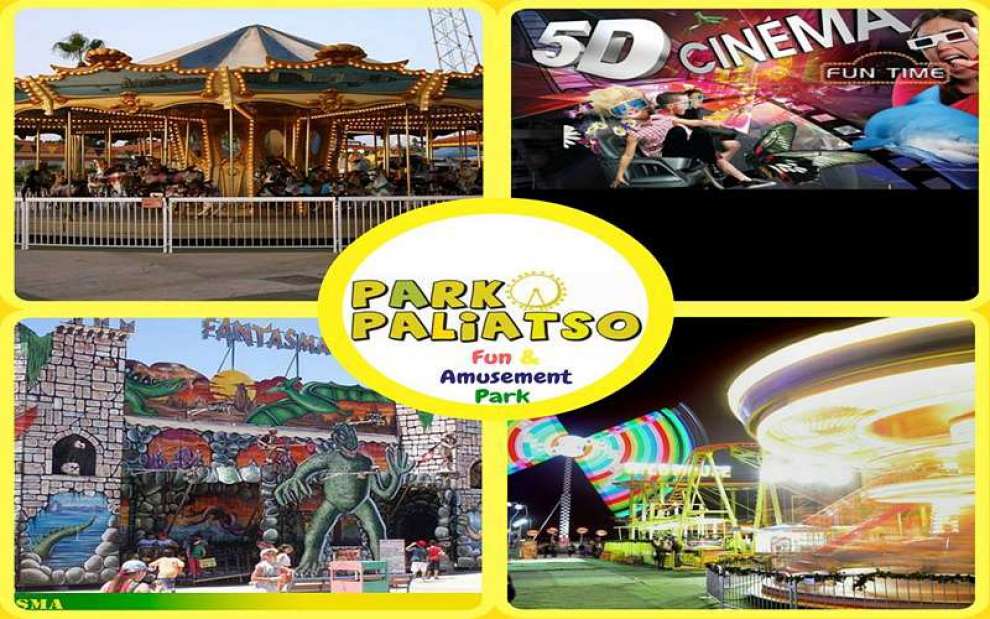 Protaras
Ocean Aquarium Park
A truly spectacular experience where you can witness the wonders of the deep waters. Drop by for a magical journey and encounter 400 different species of sea life, including…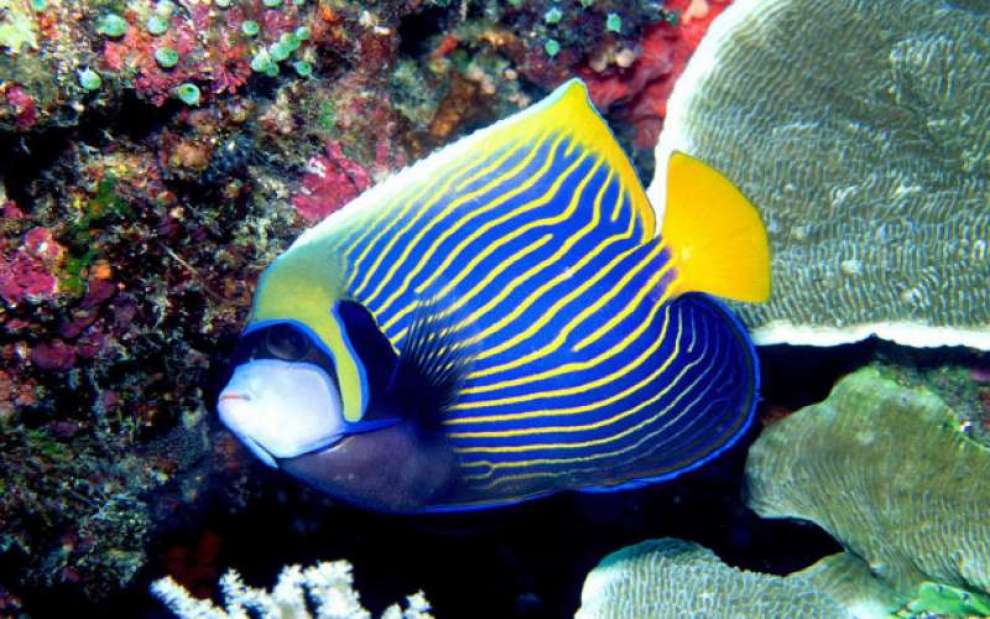 Star Leisure Mini Golf & Luna Park
A family run business, prices are very low and the staff extremely friendly! Snacks, drinks, ice cream and slush are also served on the premises. Star Leisure is also ideal as a party venue offering…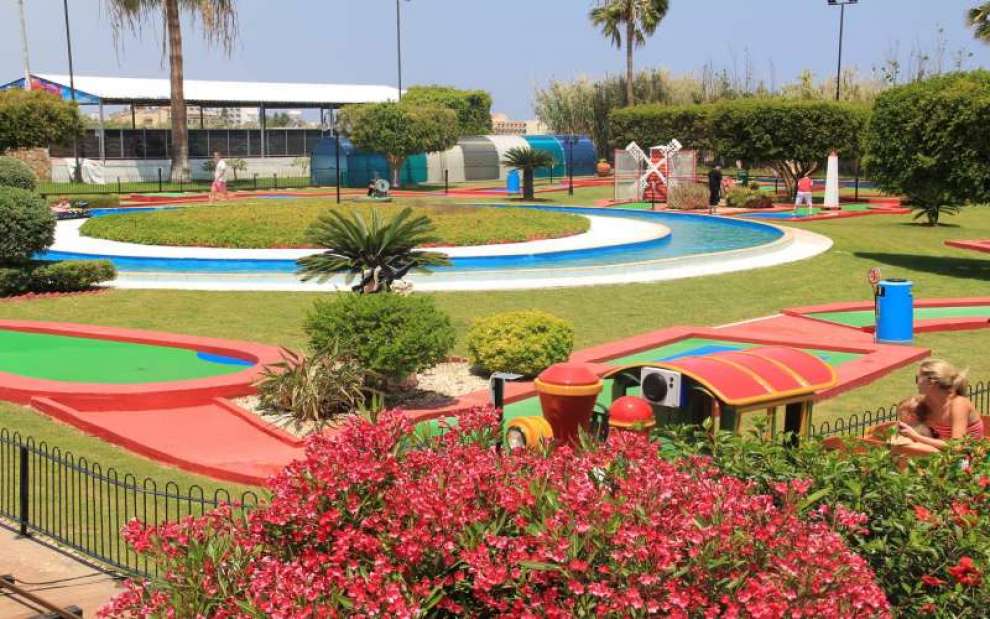 We all know that our children's favorite moments are those that include games. Besides, the smiles, the voices, the hugs and the image of children playing, change the atmosphere, our mood and lead us to their exciting innocent world.

Is there a more beautiful thing than listening to your children laughing spontaneously and being happy? It is nice to offer life experiences to our children but also moments that they will remember forever. Surely children's entertainment is very important for the proper development of our children.
Have fun!