Panagia of Sintis
The Monastery Virgin Mary (Panagia) of Sintis dominates the imposing western bank of the Xeropotamos torrent
The monastery of Panagia of Sinti is located in the Pafos province, southeast of the village of Pentalia. Built on the west bank of the Xeropotamos stream.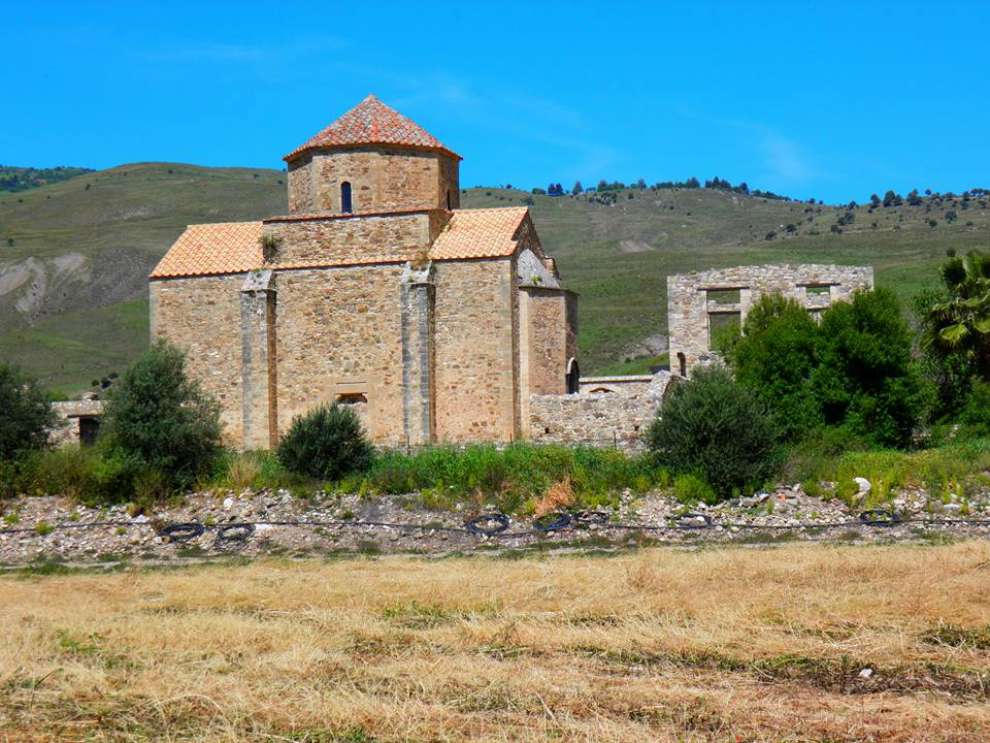 Photo: Kostas Papasavva

To reach the Monastery from the neighboring villages, for example the villages of Salamiou, Pentalia, Agia Marina, Kelokedara and Nata, you can use the dirt roads that lead to it.
The nickname "Sintis" is referred to as the Homeric word, and it is interpreted by the verb "sinome", which means harm / destruction.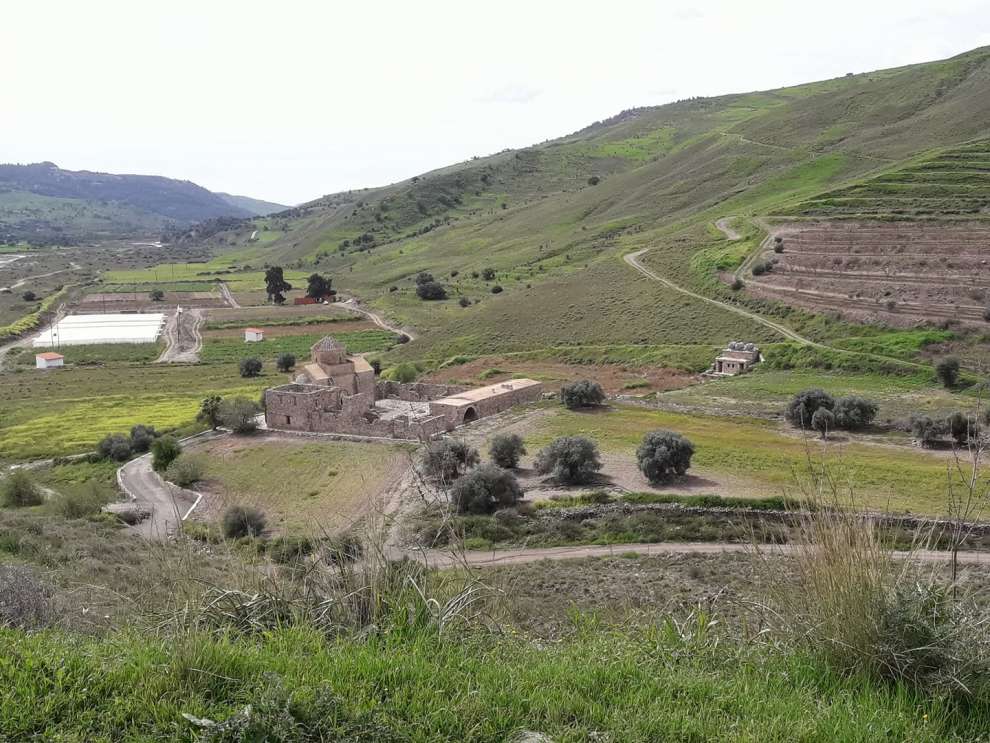 Photo: Maria Perea
The exact date when the monastery was built remains unknown, however, according to a document of the era of the Venetian occupation, is mentioned by N. Kyriazis "in this document, which is an exhibition about Cyprus, refers to the villages of Pafos and Sinti . It is true that it is not referred to as a monastery. " This does not mean that there was no monastery because, as he stresses, "other monasteries, such as the monastery of the Virgin Mary of Zalaki and the church of Agios Neophytos, are mentioned in the exhibition between the villages and the praxis and not as monasteries" . Additionally, "this reference is almost contemporary with the rebuilding of the catholic (church) monastery." This fact testifies that the monastery existed during the Venetian domination.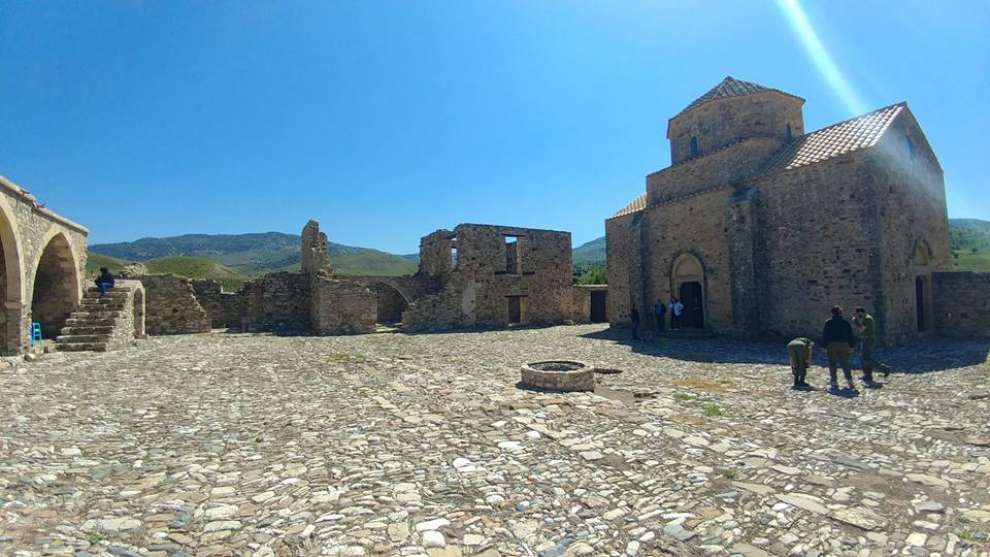 Photo: Kostas Papasavva

The Monastery Virgin Mary (Panagia) of Sinti, after the 16th century, was the monarch of the Kykkos monastery until the beginning of the 20th century, approximately in 1927. According to sources, after 1927 the monastery was abandoned and in 1950 its estate was sold to the residents in the neighboring villages. The great inner courtyard of the Monastery was turned into a pasture, and the buildings of the Monastery were severely damaged by earthquakes. In 1966, the Department of Antiquities declared the monastery Ancient Monument B ', but did not undertake any maintenance.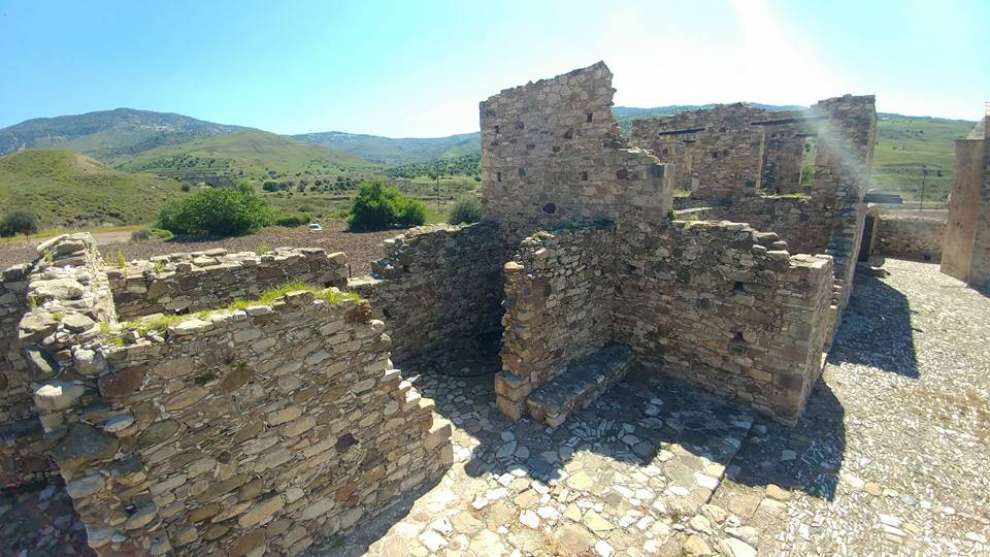 Photo: Kostas Papasavva

In 1994, the Hegumen Nikiforos began the restoration of the Monastery and was completed in 1997.
Architecture of the Monastery Virgin Mary (Panagia) of Sintis
It is a monastery that is built in the shape of the greek letter Π, it has a paved courtyard in the center of which there is a well. The monasteries are stone-built. The northern wing of the Monastery dates back to the 16th century and the east in the 17th or 18th century.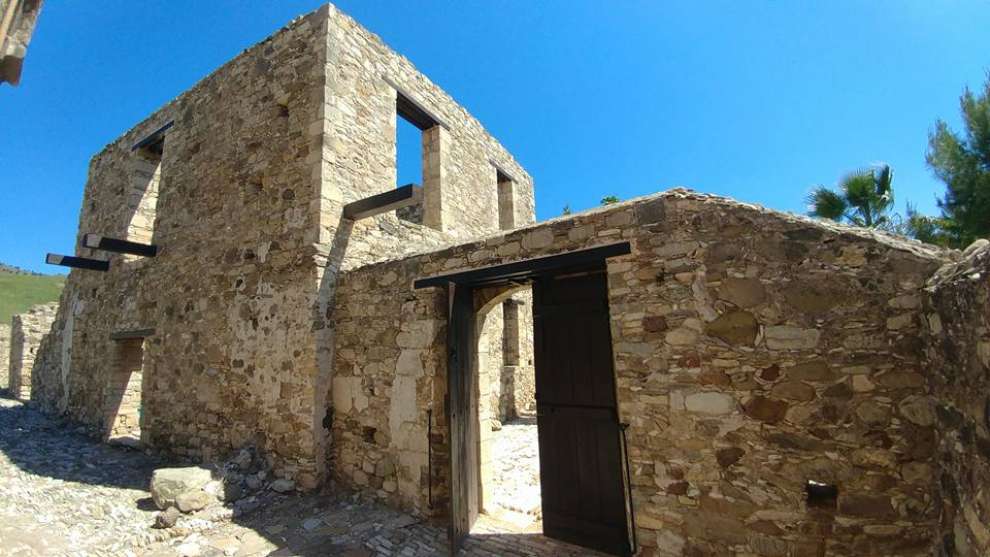 Photo: Kostas Papasavva

According to historical sources, earlier there was also a western wing which consisted of ground-floor rooms, warehouses, poles and barns.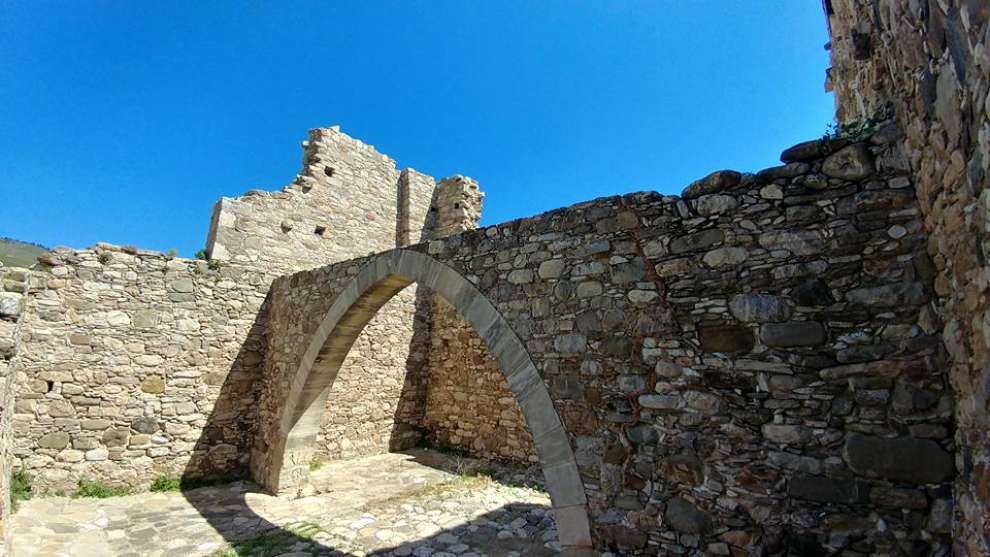 Photo: Kostas Papasavva

On the south side of the courtyard is the catholicon of the Monastery of Sinti. A one-aisled church with an octagonal dome with four windows, which dates back to the first half of the 16th century and is considered to be one of the most important buildings of the Venetian Period.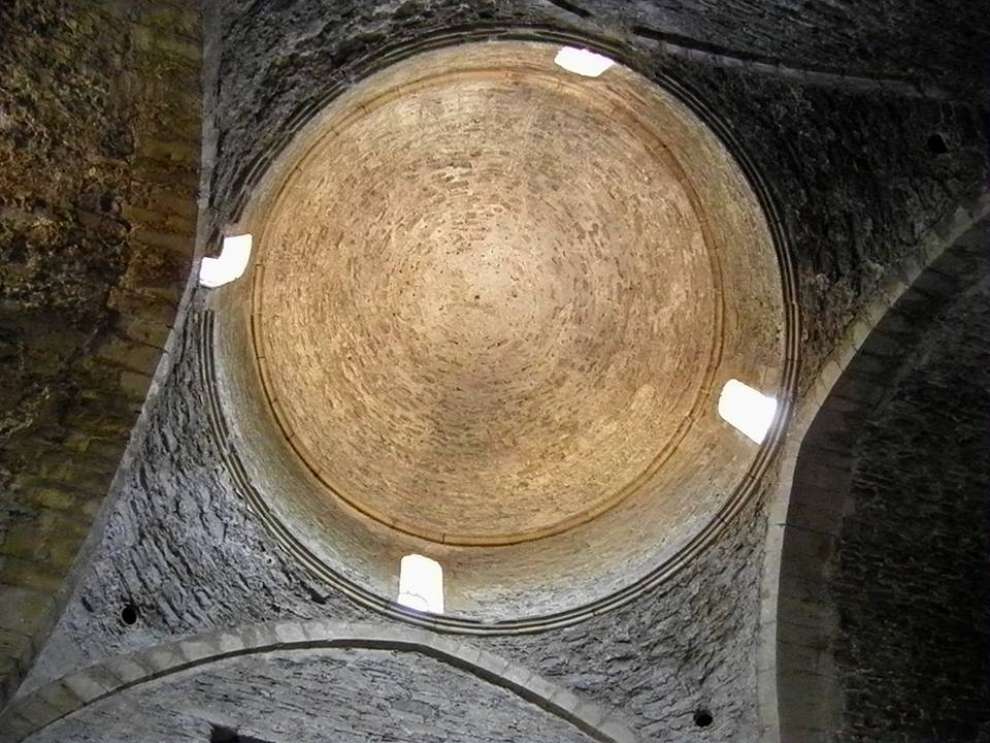 Photo: Kostas Papasavva

For the map of the area, click HERE
Information:
E-mail: gramateiakykkos@gmail.com
Contact Number / Fax: 00357-22390681 / 00357-22390767