Cyprus is a paradise for water sports lovers. The sea for man, was always an unknown and unexplored world, yet it is still quite familiar with its nature.

Crystal clear waters of the Mediterranean Sea surrounding the Island, makes water sports easily accessible and extremely enjoyable.
As for the variety of activities, there is plenty to choose from, starting with fun and easy sports such as: banana boats and paddle boats and then moving on to extreme sports such as: windsurfing and wakeboarding, which require special training.

In Cyprus, there are places that offer the experience of water sports, with experienced and trained personnel guaranteeing security and a unique experience.

We looked for and found the most fascinating places with water sports and we are here to introduce you to them.
The following water sports services are known to us and we are confident that you will live the ultimate experience if you visit them. If you are not satisfied with any of their service, please let us know. Send us an email here, we want to know about it.
Larnaka
Alpha Watersports
A favourite entertainment destination for many tourists and locals! LARNAKA DEKLEIAS ROAD. On the beach of the LORDOS BEACH HOTEL...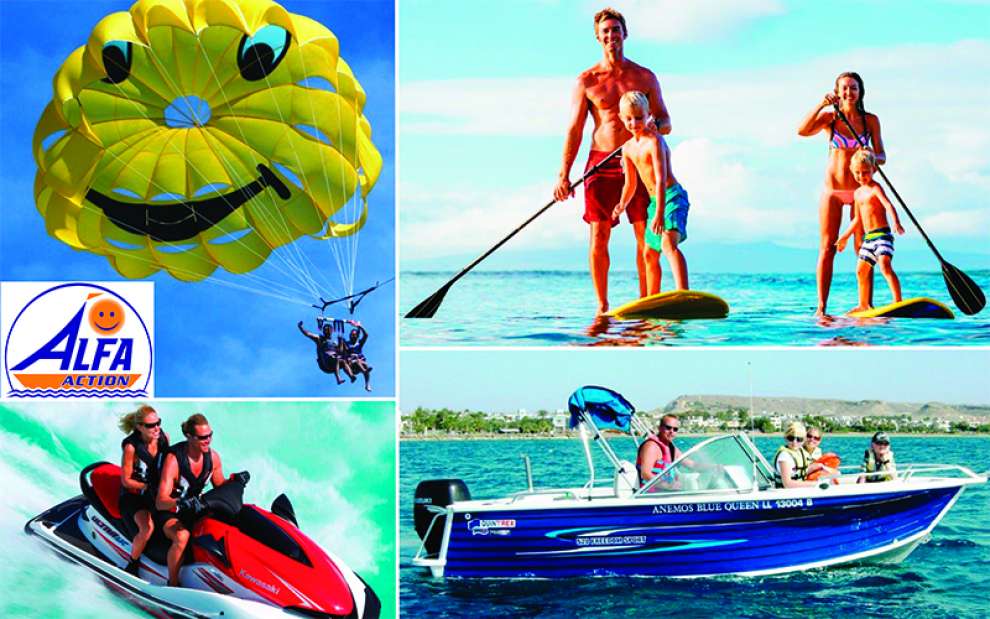 Pafos
Nick's Water Sports Centre
Whether you are an adrenaline junkie, a daredevil or the family type, Nick's Watersports Center has something for you! Enjoy a water sports adventure with friendly and expericenced instructors while visting Pafos…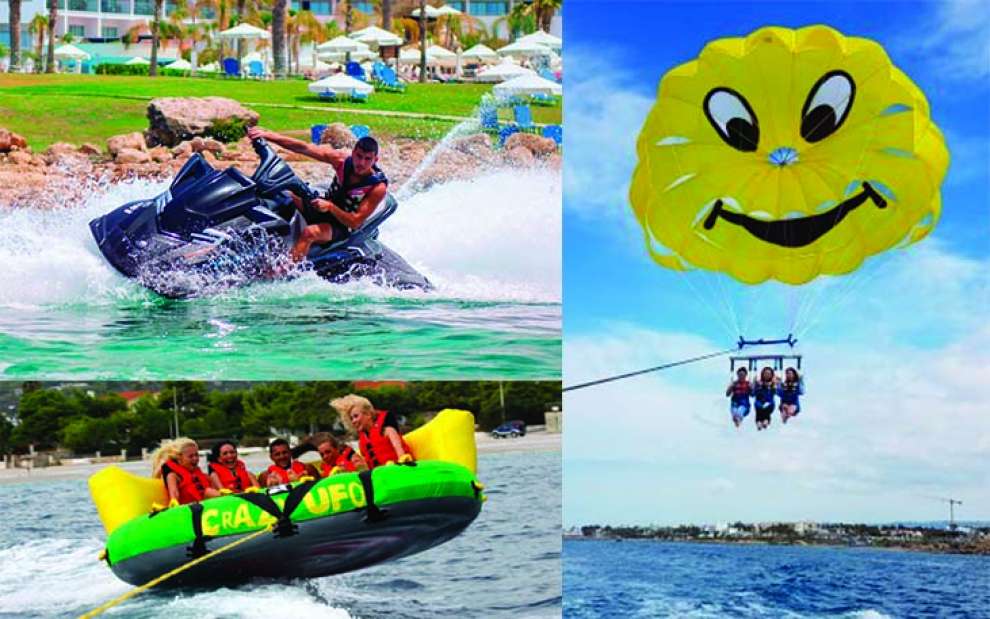 Ayia Napa
Mikes Watersports
Mike's Watersports began in 1982 on a secluded beach at Konnos Bay, with a small shack, a few pedal-boats, and a speed boat. Sheltered by steep, pine-tree-covered hills and the beautiful blue waters of the Mediterranean washing over it's golden sands, Konnos is one of the most idyllic…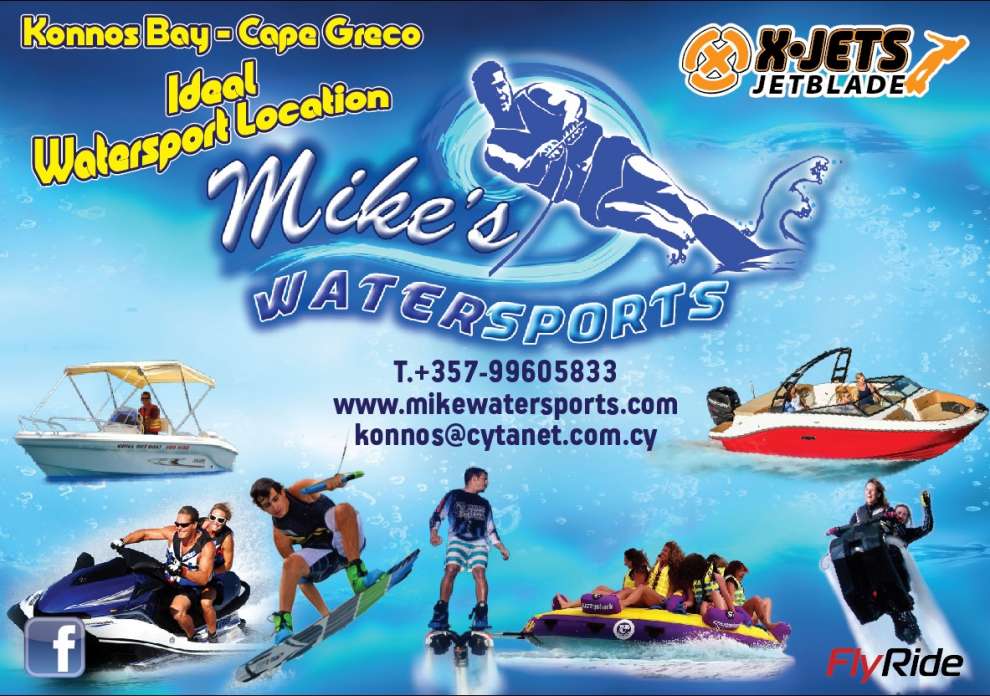 Water sports, in addition to being an excellent source of exercise, it is also a great opportunity for relaxation.
Water Sports in Larnaka:
Alpha Watersports
Water Sports in Pafos:
Nick's Water Sports Centre
Water Sports in Ayia Napa:
Mikes Watersports