Every night the clear sky shows one-by-one its stars and it inspires us to enjoy this enchanting spectacle.
Do you know how to really read the sky?
Have you ever noticed the brightest stars that appear at night?
If you are curious to discover everything that's going on up there and enrich your knowledge, KITION PLANETARIUM & OBSERVATORY gives you the opportunity to experience this opportunity.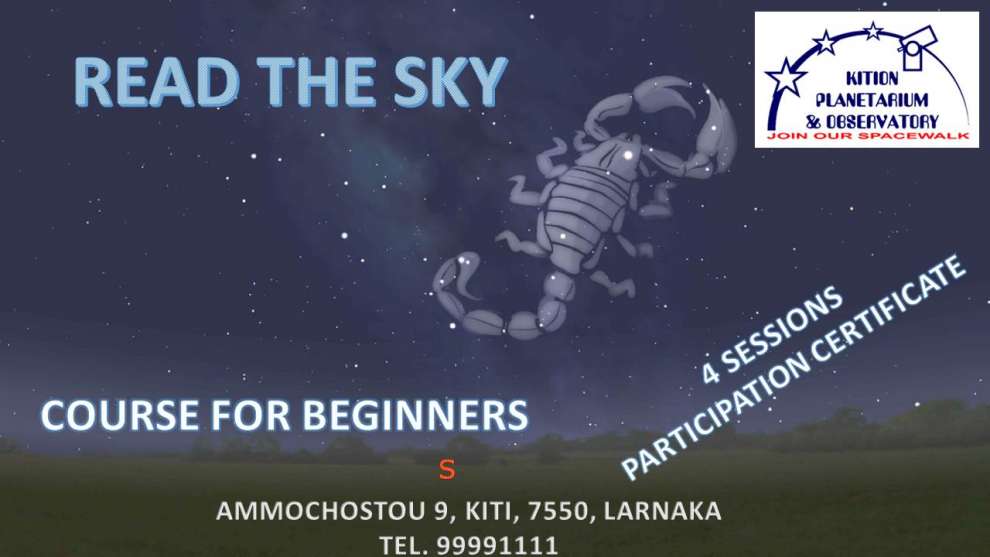 Specialised courses for beginners start in January in Kiti, that will help us explore the world of the Universe.
More information at +357 99991111