The First Russian Church of Cyprus
A magical journey into the world of awe and grandeur..
On 27th of March 2017, took place the Inauguration of the first Slavic type, Russian style, Church in Cyprus.

The first Russian temple in Cyprus is situated in the village "Episkopeio" in Nicosia. It is dedicated to Apostle Andrew and all the saints of the Russian Church. The church built in the courtyard of the metropolis "Tamasou and Oreinis".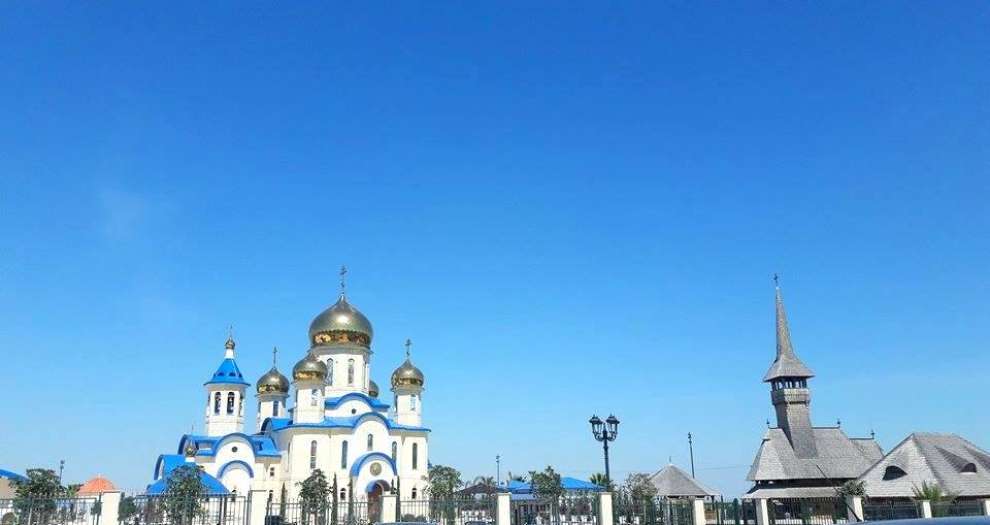 A magical journey into the world of religion and grandeur..

From the entrance of the Metropolitan court until the Russian Church made a path. The path is called "path of Russian sanctity". Right and left of the paved path are arranged, a total of fourteen mosaics with Russian Saints. The mosaics consecration awaken curiosity and feelings to learn their history which appears at the bottom of the mosaic.
Inside, the church has hagiographic scenes from the Russian church history. Impressive hagiographic scenes are paint outside the Church.
Another world is born in the temple courtyard.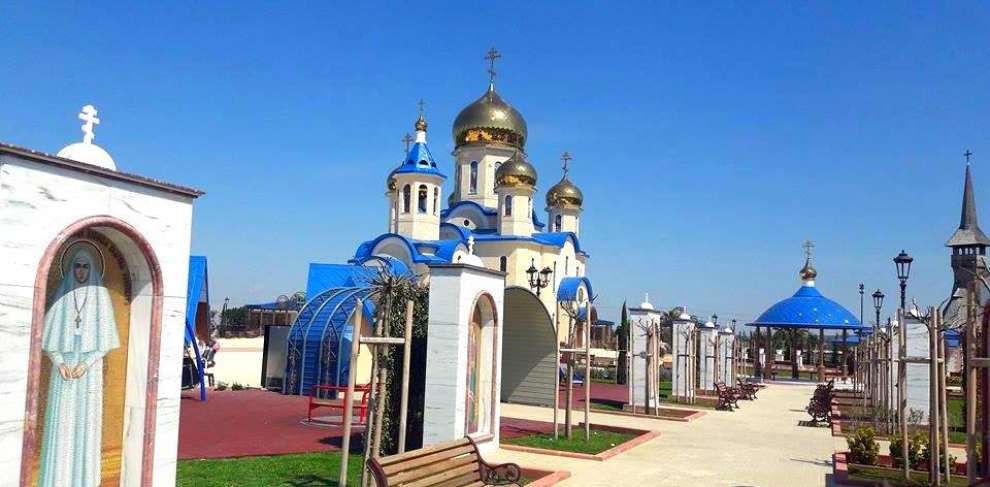 The elaborately crafted kiosk offers relaxation. Specially landscaped park offers game to children. Games are specially designed to be able to play and children with disabilities. Also in the yard has holy water and banquet space.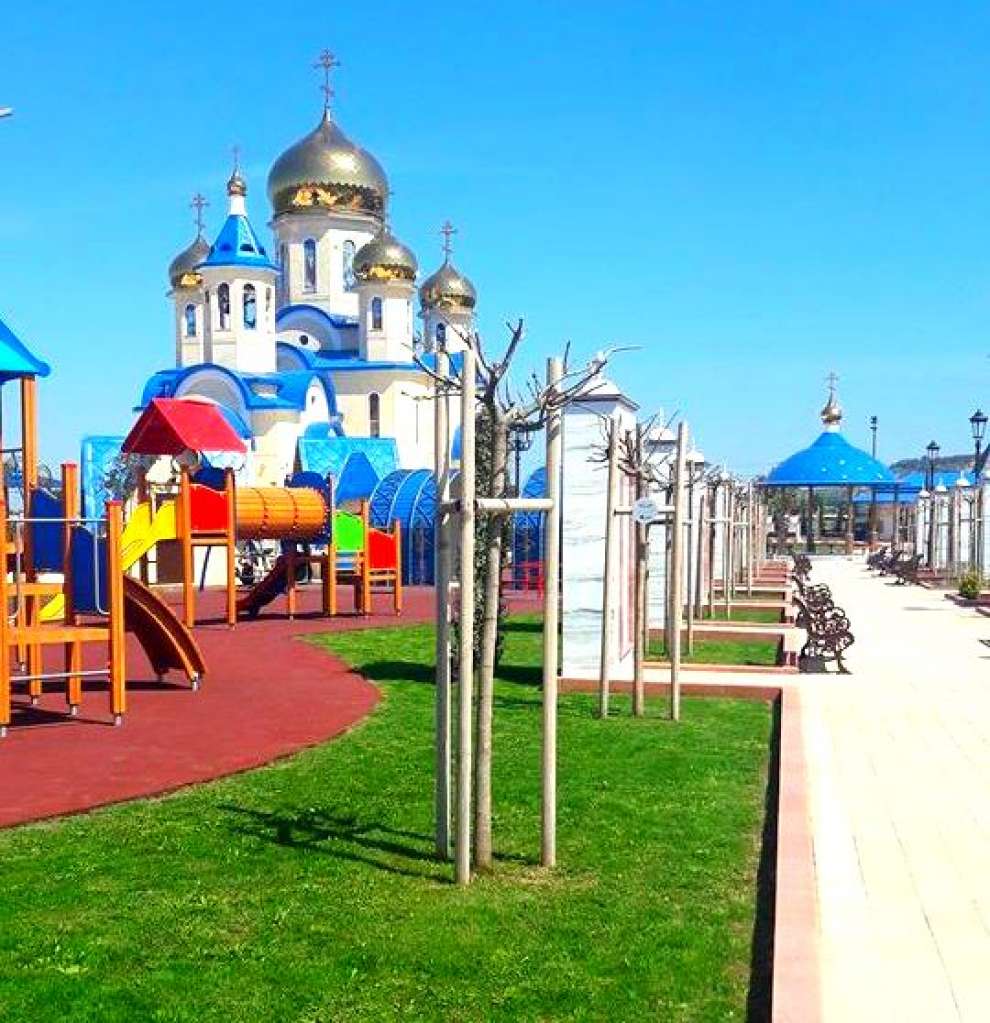 The impressive "golden" domes..
Five "golden"domes on top of the temple is impressive. These five domes arrived in Cyprus in containers from Saint Petersburg. Then they assembled in the church yard by Russian special technicians. Domes not actually gold, but consists of a small amount of gold and a large amount of colors.

The central dome weighs seven tons and the remaining total weigh five tons. All are made of titanium nitrid. This mixture is used to Russian domes and protect them for many years.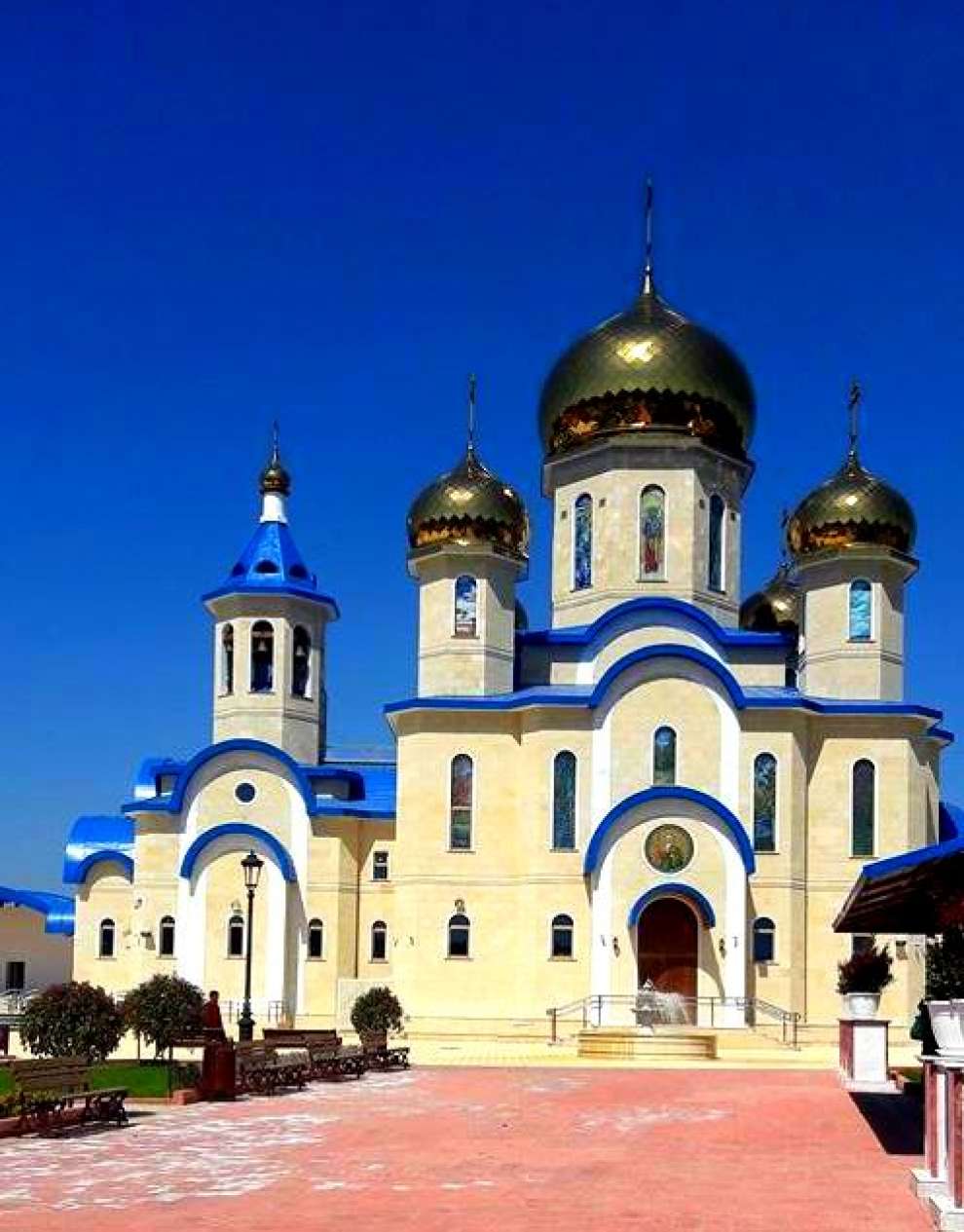 This temple is the first to officially operate in Cyprus under the old calendar that follows the Russian Church.
Photos: Constantina G. Paulou