The best beaches of Limassol
Part 1
The beautiful island of Cyprus, apart from its hot and golden sun, boasts crystal blue beaches, which are on the list of the best in the world.
Agios Ermogenis beach
The beach of Agios Ermogenis is also known as "Kourion Beach" or "Episkopi Beach". It belongs to Episkopi Limassol, but it is a British territory controlled and maintained by men of British forces.
The blue beach with the gray and white pebbles on the shores of the beach, while it opens offers a golden sand, creating a beautiful contrast of gold and blue. The beauty of the beach, however, is due to its historical location, since the Achaeans disembarked from their boats and built the temple to please their gods for their salvation.
The great sparkling waves of the sea have a degree of risk for both beginners and experienced swimmers. On the beach of Agios Ermogenis, the fish taverns combine the smell of fresh fish with the sounds of the waves of the sea and make the beach one of the most attractive beaches of Limassol, especially for tourists.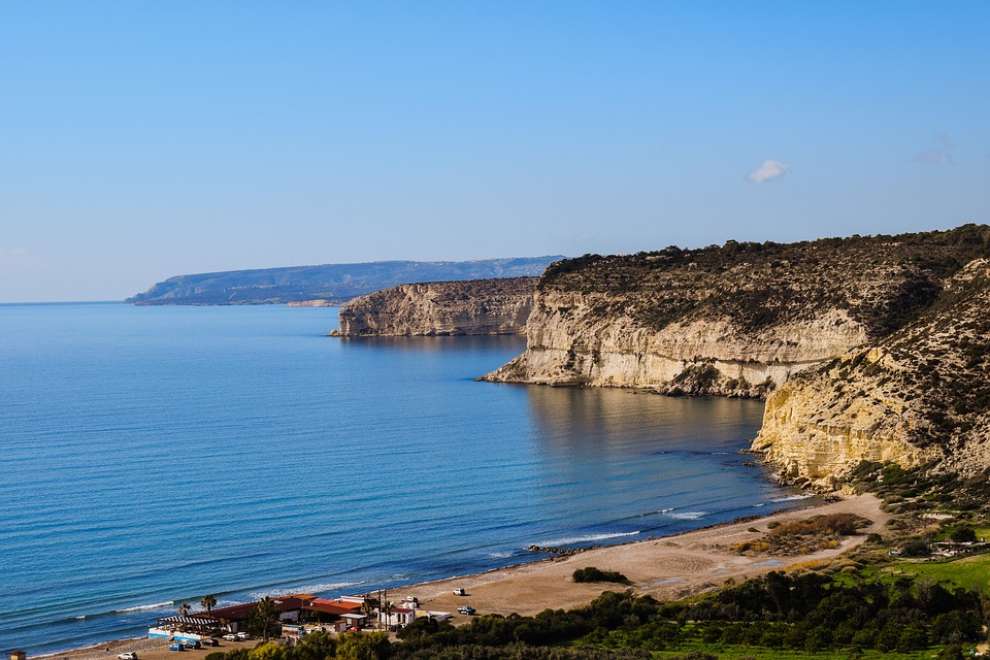 Pissouri Beach
The Pissouri beach extends between the province of Limassol and Paphos province. It extends over 2km and is covered with coarse gray sand. Segments of the beach have been planted with tropical trees and plants, creating a picture and sense of a tropical landscape somewhere in Asia. Along the beach there are benches where one can gaze at the deep blue of the sea and absorb the serenity that exudes. Several water sports are also on the beach.
Let us mention the fact that this beach was formerly unregulated and remote, while the Cypriots are known as the "Nudist beach".
Beach of Avdimou
The beach is located in the bay of Avdimou. It is a very small beach since it does not exceed 1km. It is under the administration of the Limassol province, but it is a land owned by Britain. That is why the beach is visited mainly by British military families.
Community Beach of Parekklisia
The beach of Parekklisia extends over 400 meters and is covered with shiny gray sand. It has restaurants and offers various water sports. It is a calm beach without waves and rocks at its seabed. Ideal destination especially for families. Along its length there are two more hotel beaches, multiplying the options.
Latest (105) articles about SUMMER