Organic dried figs made by dad
Learn how to make the most delicious, healthy Cypriot dried figs at home
Hello dear friends!
My current post is probably my favorite so far, because apart from the beautiful new art I had the chance to learn, I shared with my dad a truly unforgettable experience of creation. "Dad drying process of organic dairy figs". My enthusiasm for this project was and is obvious as I wanted to share with all of you friends readers this "secret" dad's recipe.
So read the whole process just as Dad described it to me.
We pick ripe figs, wash them and pour them in warm water for 2-3 minutes, along with 2-3 teaspoons of lemon for maintenance.
Put them in a baking sheet with absorbent paper on the bottom.
We place them outside in the sun and cover them with a tulle to protect them from insects and dust.
Every day we turn them on the other side to dry out.
At night we put them in the house so that the moisture does not affect them.
After a week, the figs are almost ready, and all we have to do now is put them in the oven in the air, at 40-50 degrees for about two hours.
We bring them back the next day to the sun and the air and when we touch them and do not stick, sprinkle them with some flour and keep them in a glass container.
Note: Sometimes, when the figs are large, it may take up to 10 days to be ready.
After finishing, I suggest we enjoy them with almonds or walnuts or a little lean yogurt and honey. Just AWAY .... Try them!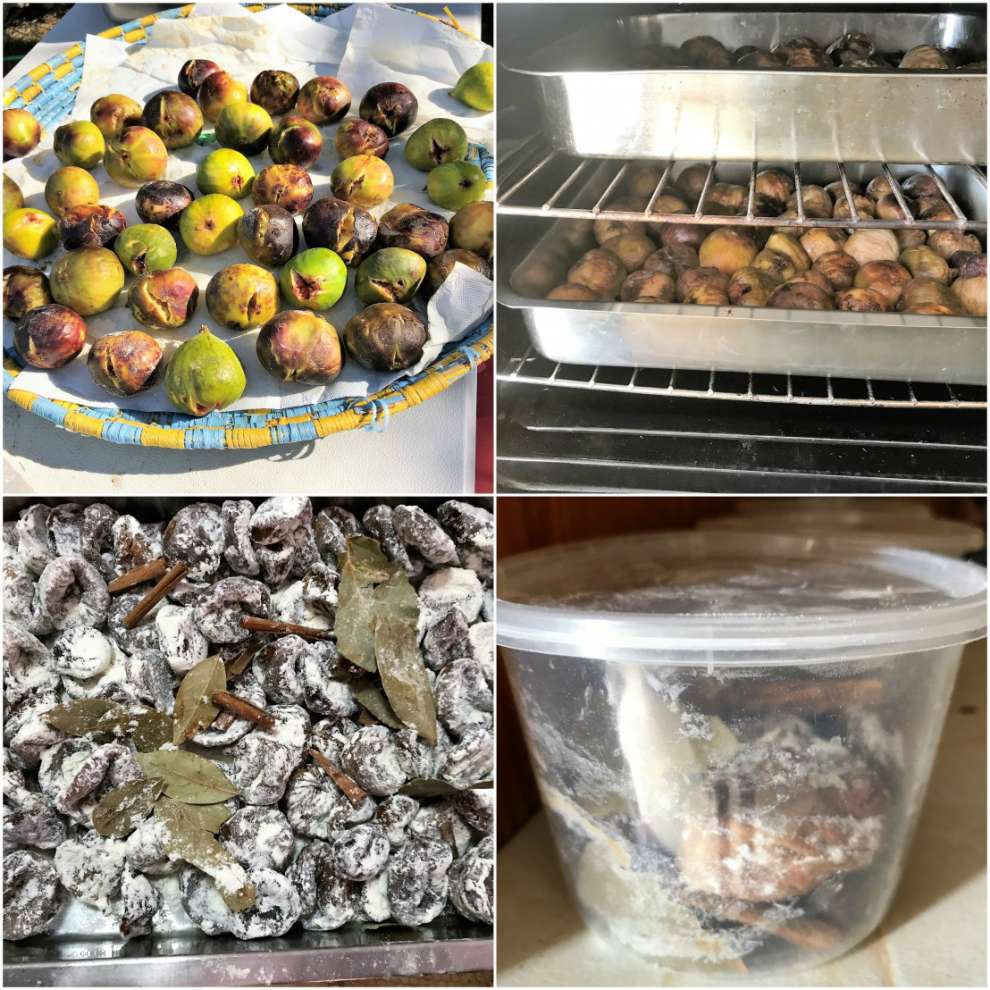 Dried figs are good for your health, your weight and your mood. Together with raisins is one of the most popular choices, while the caramel flavor of figs, the fiber content and the many nutrients make them irresistible.
Dried figs have a variety of uses, and they are the ideal energy snack when you are out of the house all day long and do not want to eat yet another cheese pie.