"PSITO" – Roasted meat & potatoes in clay pot
Cooked in traditional wood fired oven
"PSITO" – Roasted meat & potatoes in clay pot
This is a very simple recipe of meat & potatoes cooked in my traditional oven. It can be made with lamb, goat, pork or chicken meat.
Of course if you don't have a traditional oven you can cook it in your home oven.
For "psito" you need:
. 3kg goat meat
. 2kg pilled potatoes
. 5-6 tomatoes chopped in large pieces
. 5-6 onions chopped in large pieces
. 4-5 bay leaves
.oregano, salt, pepper
.nutmeg powder & cinnamon (optional)
. ½ - 3/4 cup of olive oil
. ½ - 3/4 cup of water
Preparation:
Simply mix all the ingredients and put them in layers in the clay pot. Add the herbs and spices and finally oil and water.
Cover firmly with foil paper. Put the clay pot in the wood fired oven and leave it there for at least three hours so all the juices and herbs will mix with the meat and potatoes. The more it stays in the oven the more tasty it is!
The result is really delicious…. It's something that I can not describe… you will have to try it!!!!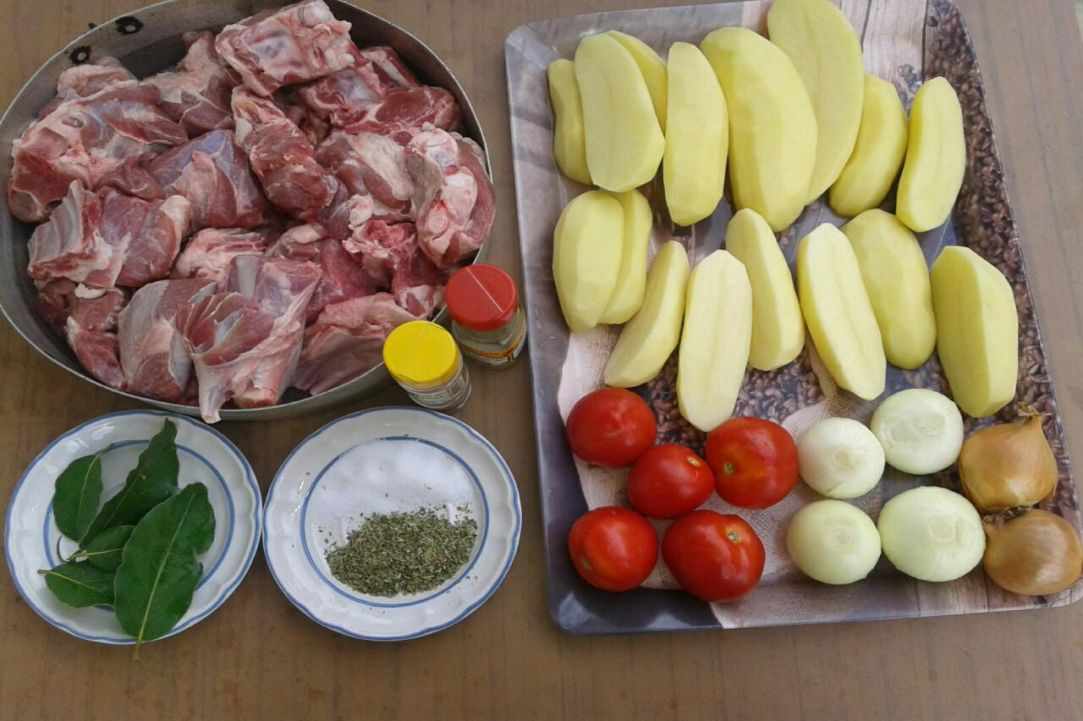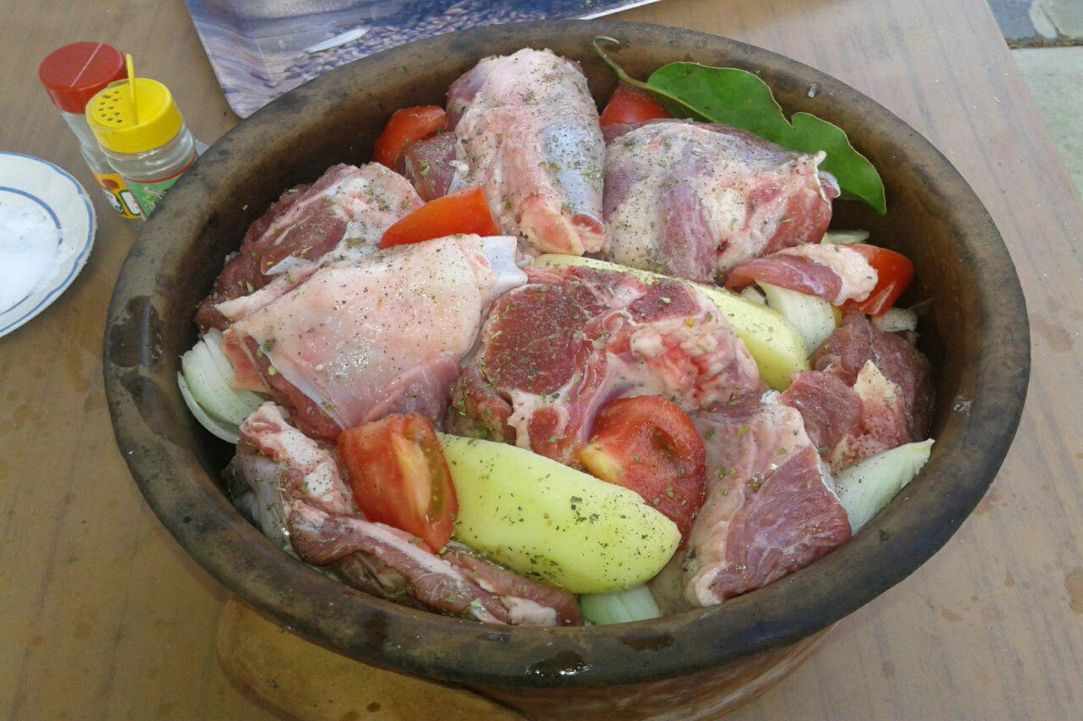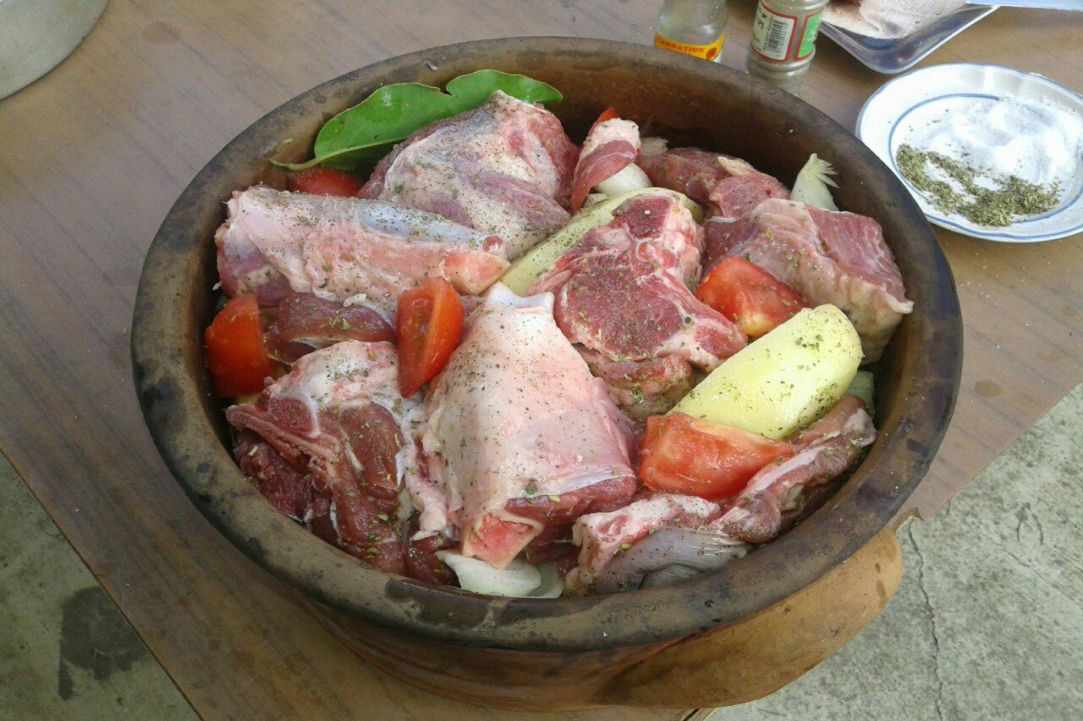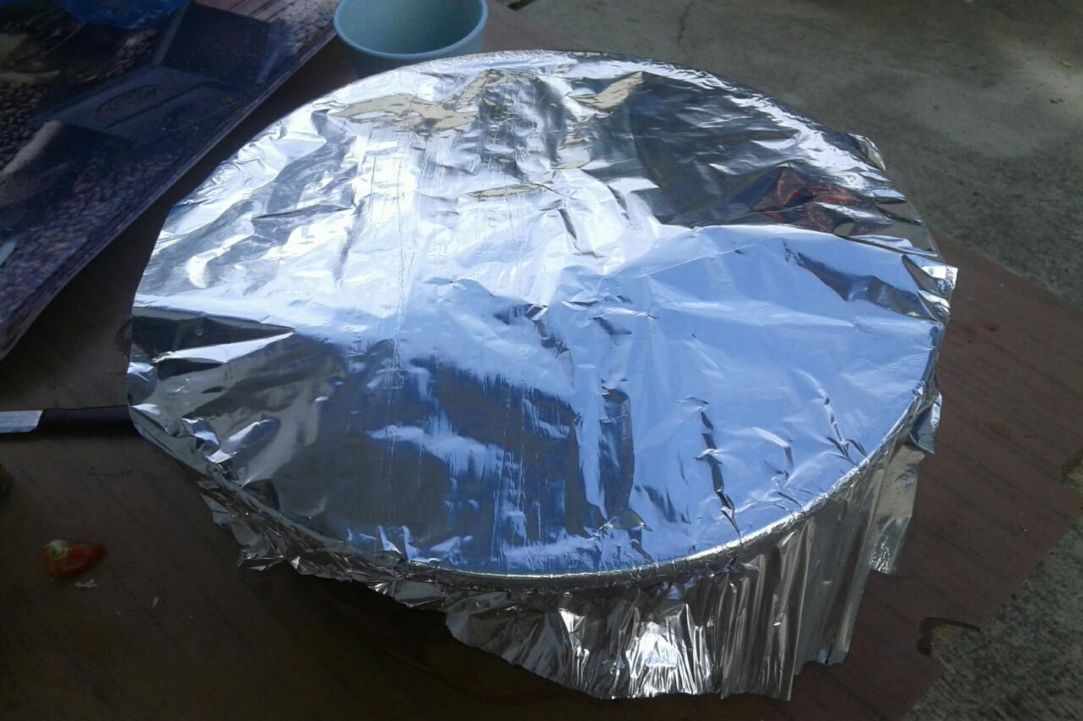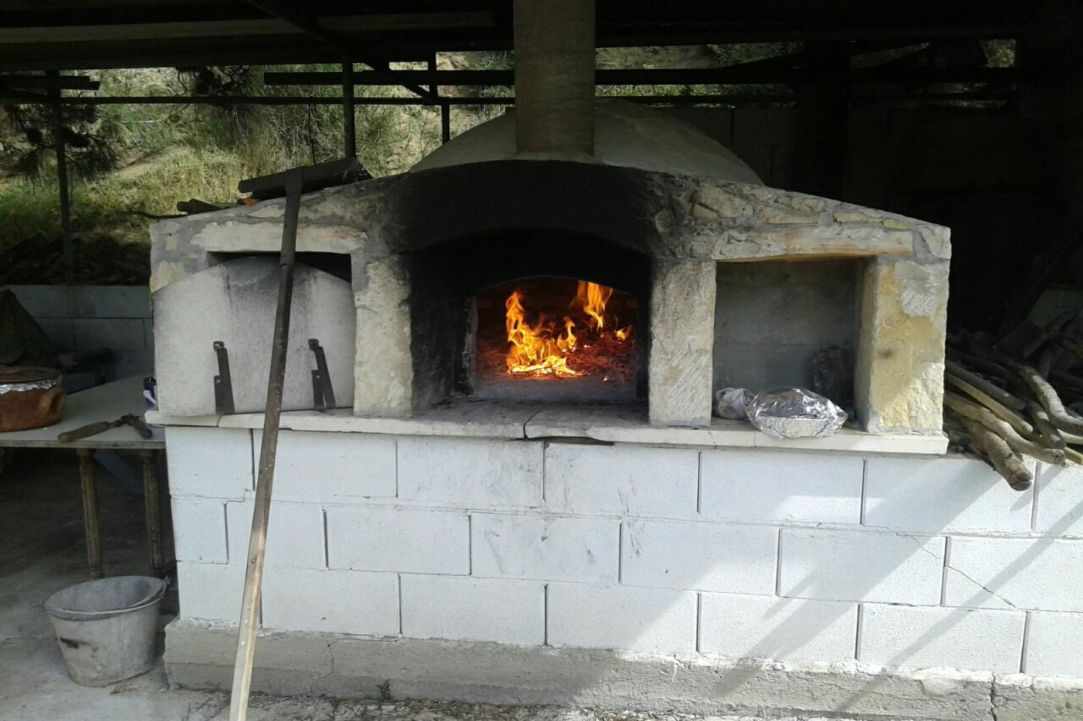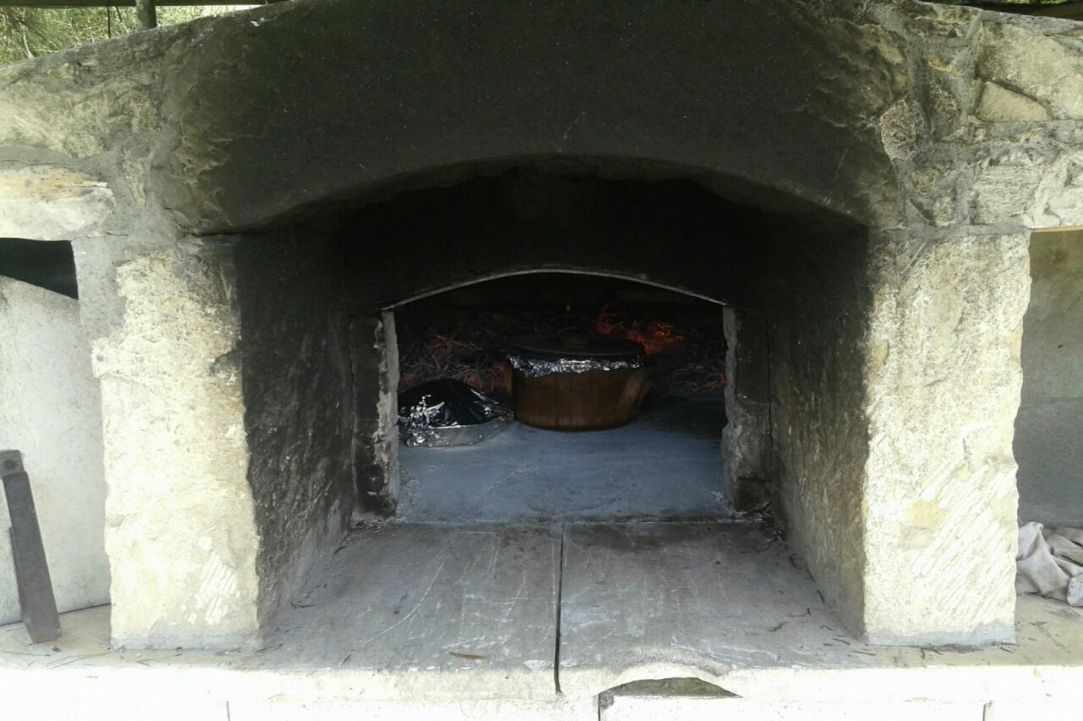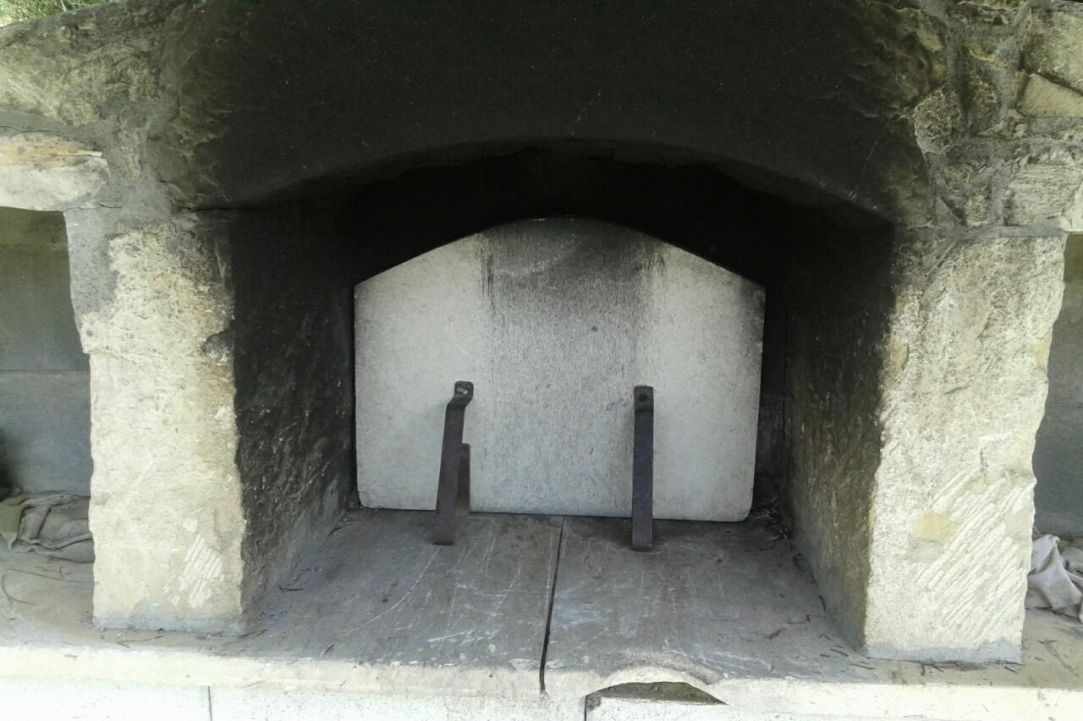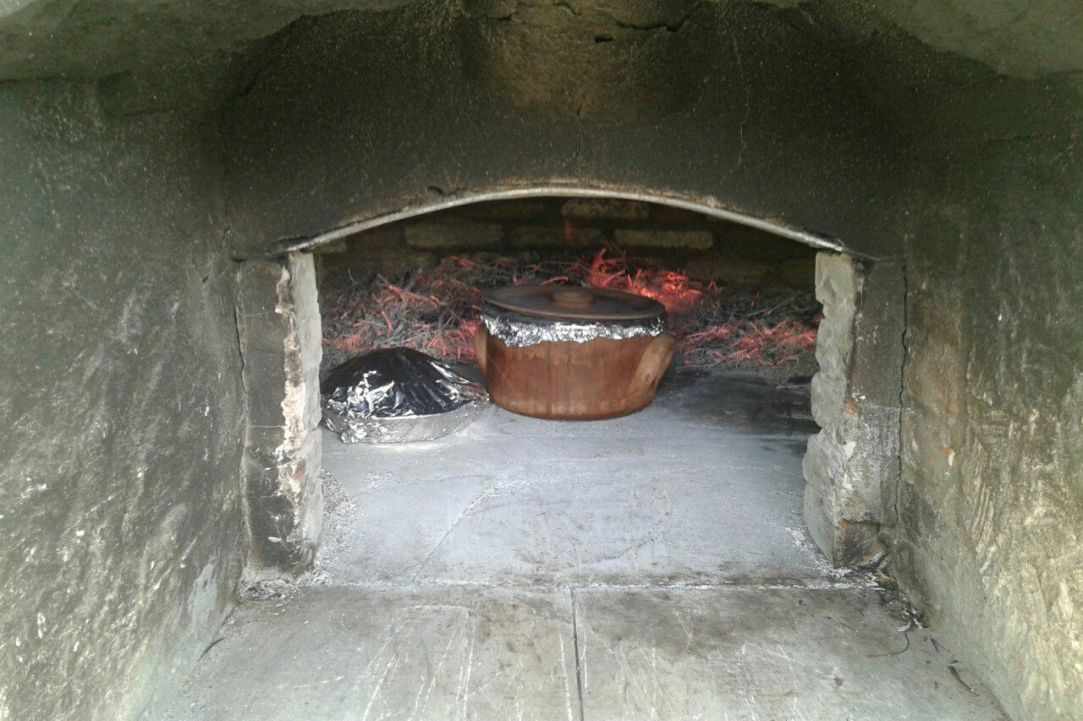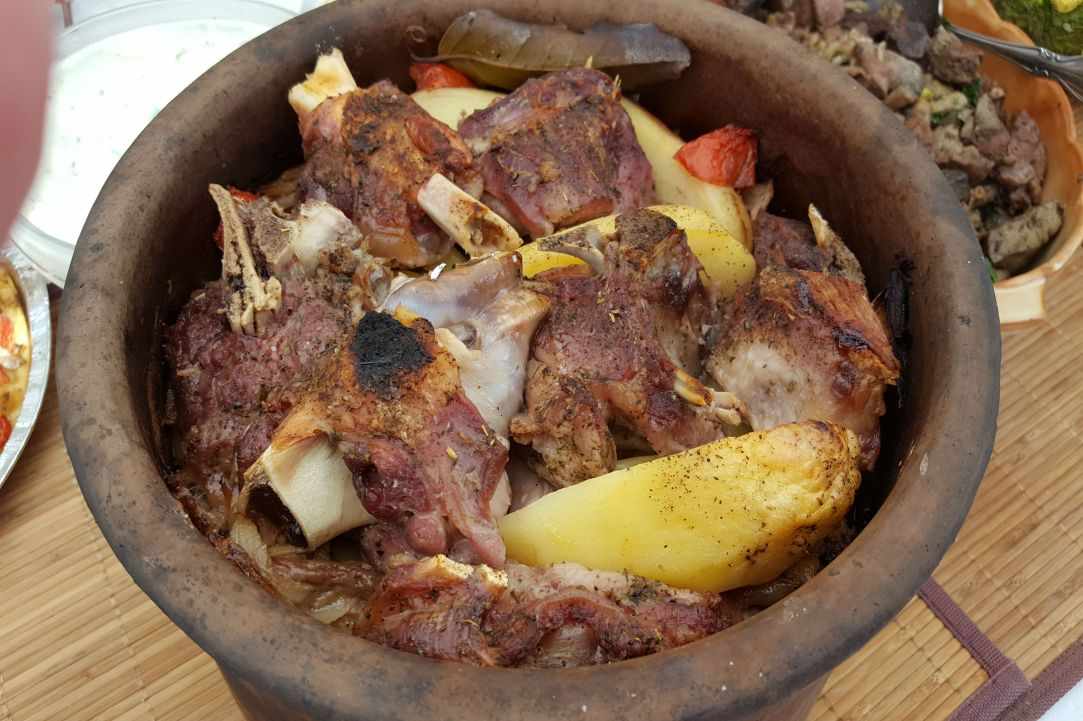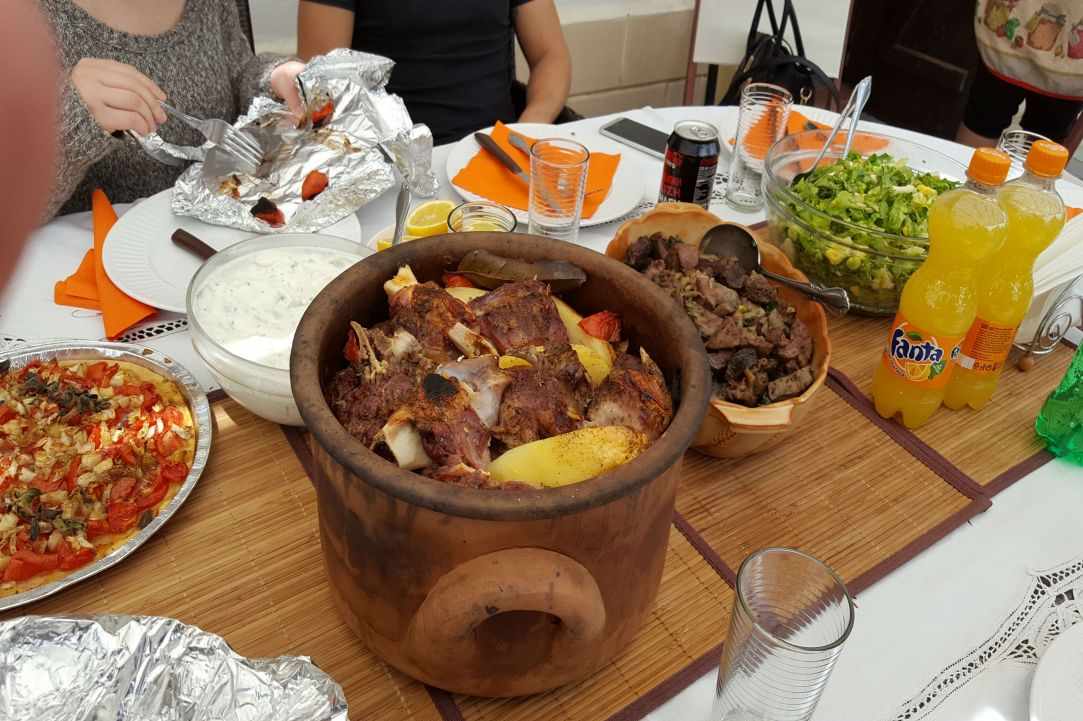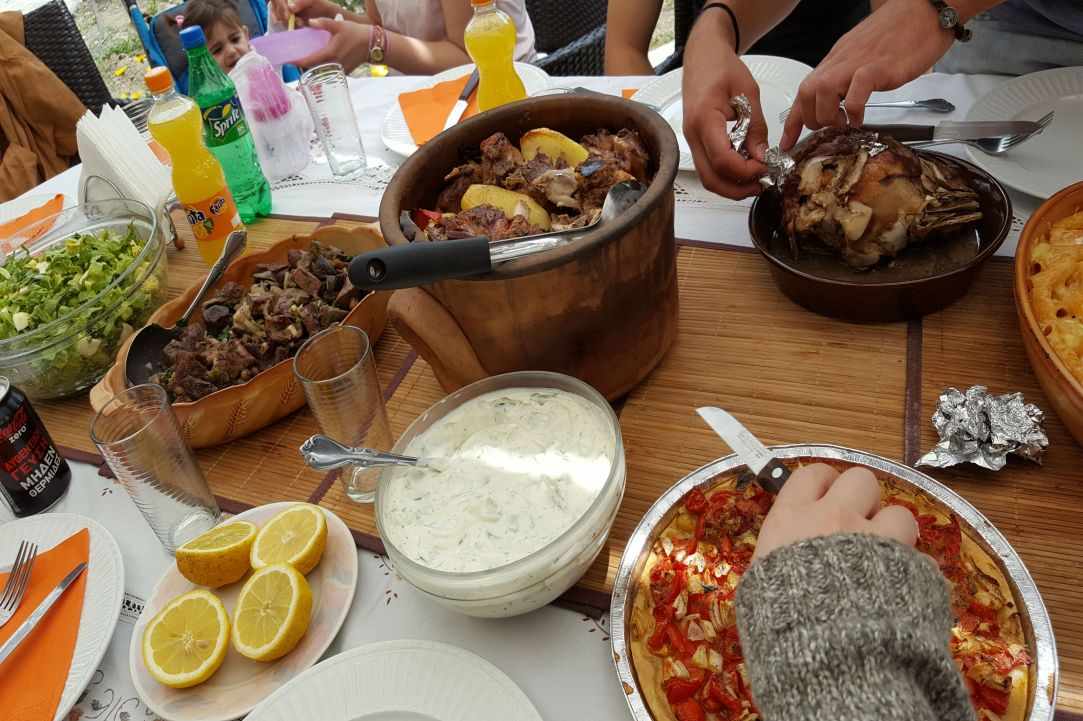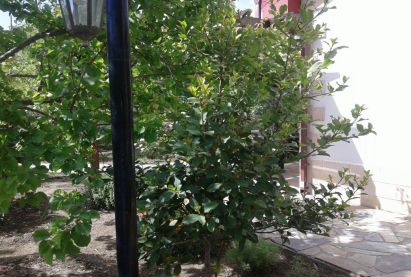 Bay leaves from my garden