Richard I the Lionheart:
What is the relationship between the former King of England and Cyprus?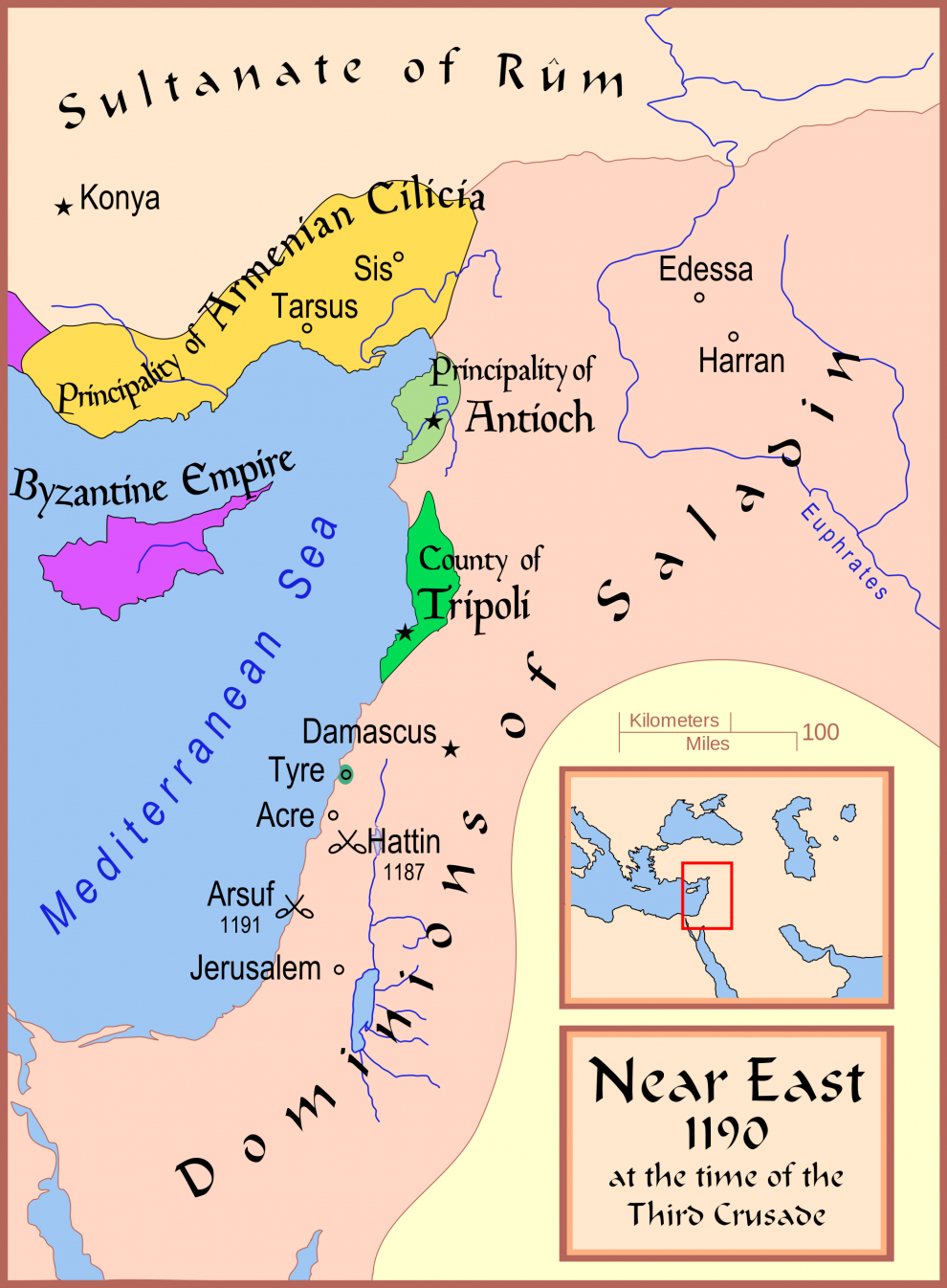 Year 1095 AD. The Pope Urban II declares the First Crusade, in which hundreds of thousands sworn Roman Catholic Christians attempted to liberate the Holy Land from the influence of Muslims. For the next 200 years (1095 AD - 1291 AD), the losses from both sides were massive. This article, however, does not intend to indulge events in a long text or to analyze details on that subject.

Our intention, is to learn how the King of England Richard the Lionheart, who had a leading role in Third Crusade (1189 AD - 1192 AD), is connected with the island of Cyprus and see what was left behind as a herritage for the younger history tracers.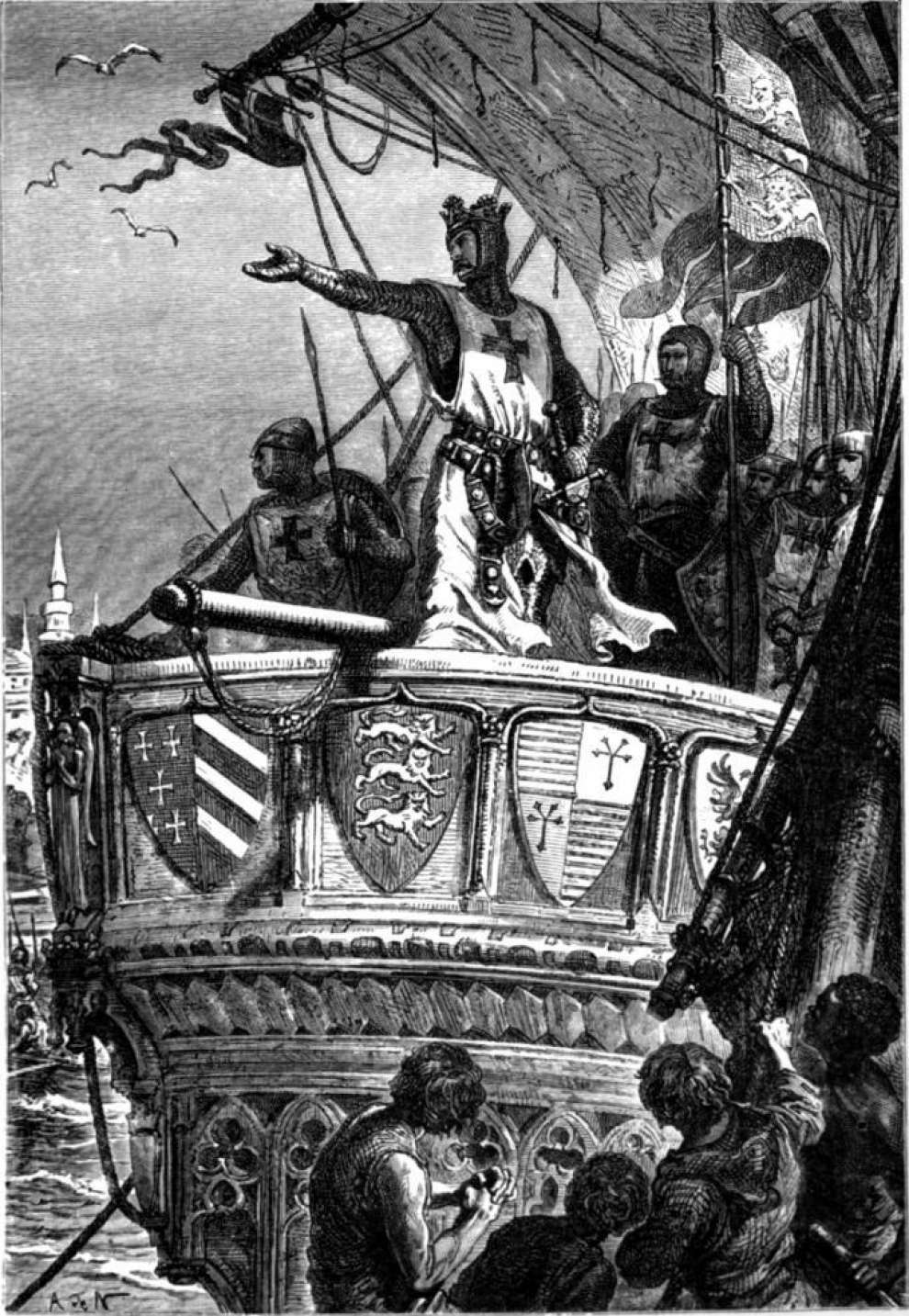 As stated above, the French King of England, led the Third Crusade to reclaim and generate free access for Christians to the Holy Land and specifically in Jerusalem, which was under the control of Muslims. Therefore, in his attempt to carry out his mission and after he left for the Holy Land, in 1191 AD due to heavy seas he docked at Limassol, a small town in Cyprus, which he occupied by the then governor of island, Isaac Comnenus. Following that, Richard conquered the whole island, because he thought that it was an important base for military operations against the Saracens.

Despite the important strategic position of Cyprus, the same year he decides to sell the island to the Templars , but after a year they returned it back to Richard, due to social riots. Richard, though, decides to resell the island, this time to the French deposed King of Jerusalem, Guy de Lusignan, in return for waiving his rights from the Kingdom of Jerusalem.

The castle where according to historical sources Richard the Lionheart married his beloved Berengaria of Navarre, is located in Limassol, Cyprus. Berengaria of Navarre was in one of the ships which were anchored in 1191 AD, because of heavy seas. This castle has now become a medieval museum.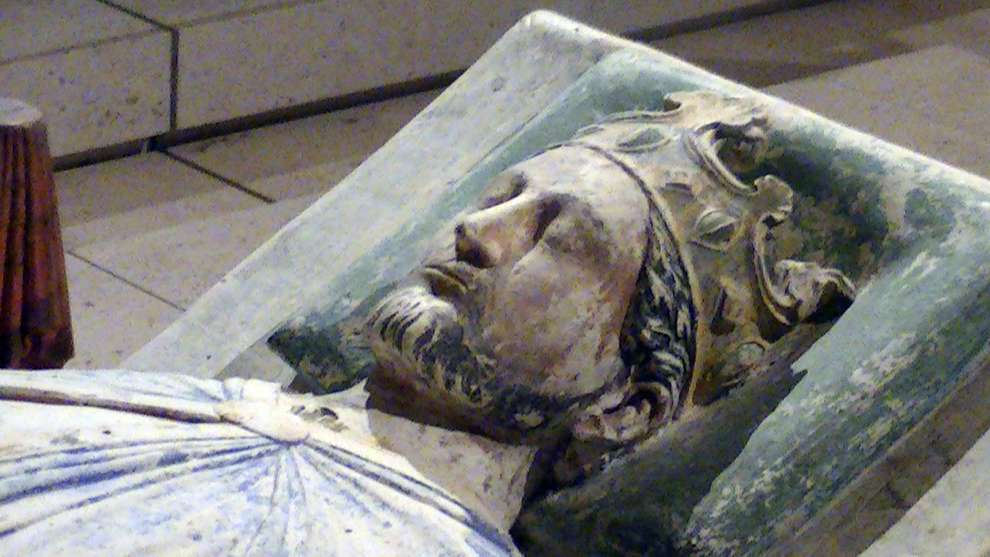 (Tomb of Richard I of England, Church Fontevraud Abbey, France)