Saint Nicolas Maroni
The Saint of the sailors
Going to the village of Maroni and driving on the coastal road Zygi through a route admittedly unreal you see a combination of the colour green, the blue of the sky, and the endless blue of the sea.
The reason for the trip to the village of Maroni was to explore the place where a popular television series, we like, is filmed.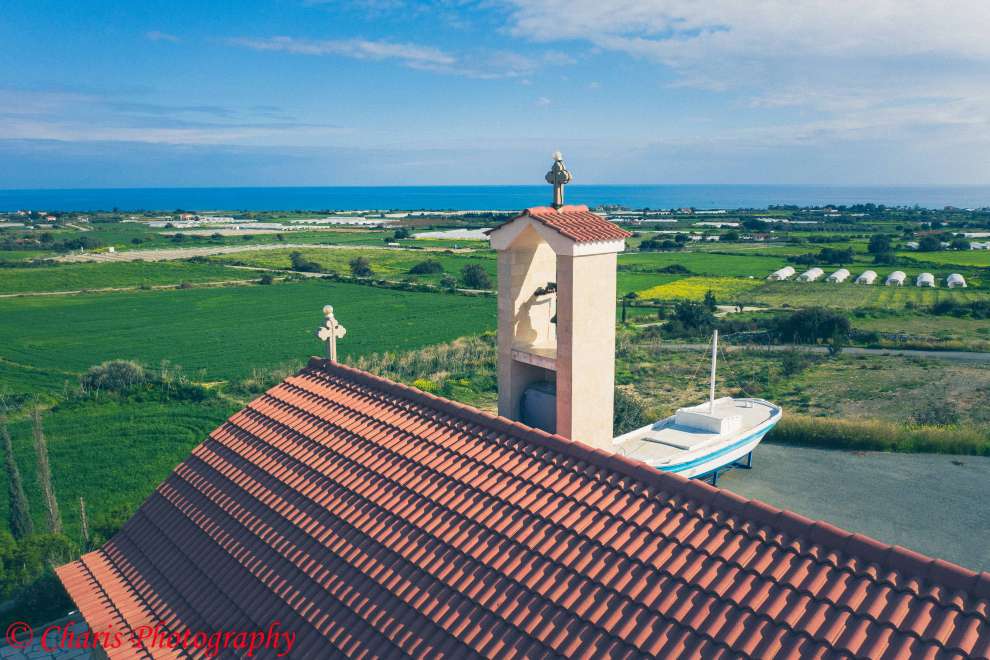 Just before entering the village we saw a sign leading through the dirt road and the sown towards a chapel built on a small hill.
Stopping outside the church, Dalara's song "boats came ashore and captured the mountains" came to my mind ".. and a boat in Maroni to Saint Nicolas white sail!!"
As you can understand from this song, this little chapel is dedicated to Agios Nikolaos, the protector of sailors. In the area the sea wolves are many as the main occupation of the inhabitants here is fishing.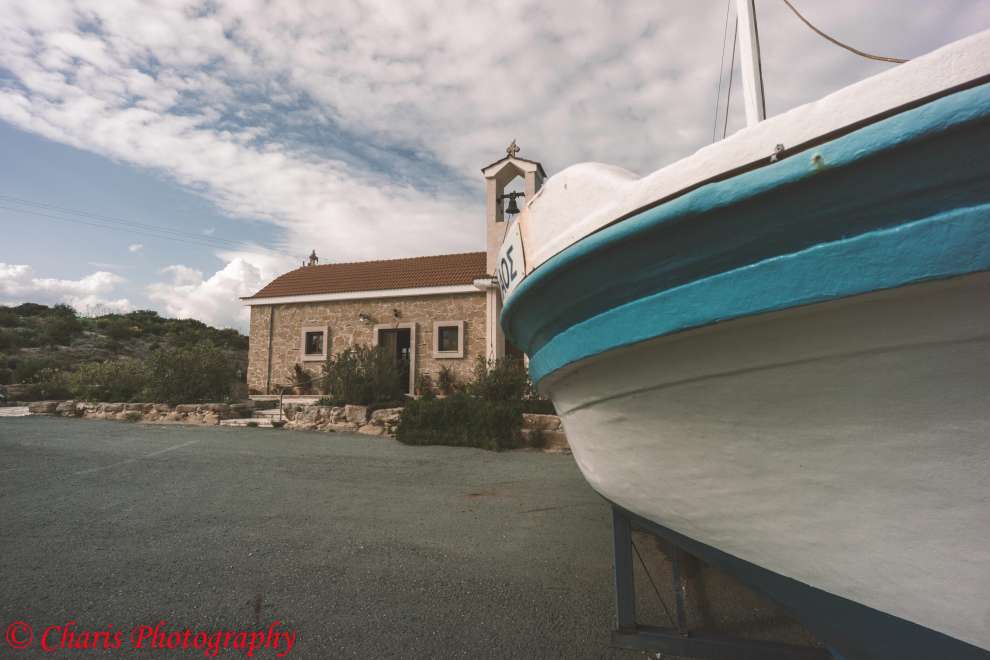 A great impression is made by a huge boat that is boarded in the churchyard, which is as if washed out by the sea just outside the door of the church.
In the courtyard there are planted trees around the chapel and many pots with colourful flowers that women bring as a gift to the Saint.
It is said that there was another ancient church located here before the new chapel was built in 2009.
It has the shape of a single-aisled basilica which is covered by a pointed arch which in turn is covered by Byzantine tiles. The sanctuary is separated by a carved wooden iconostasis. The icons are modern and the interior of the church is whitewashed, without frescoes but simple and plain fills it with serenity and tranquillity.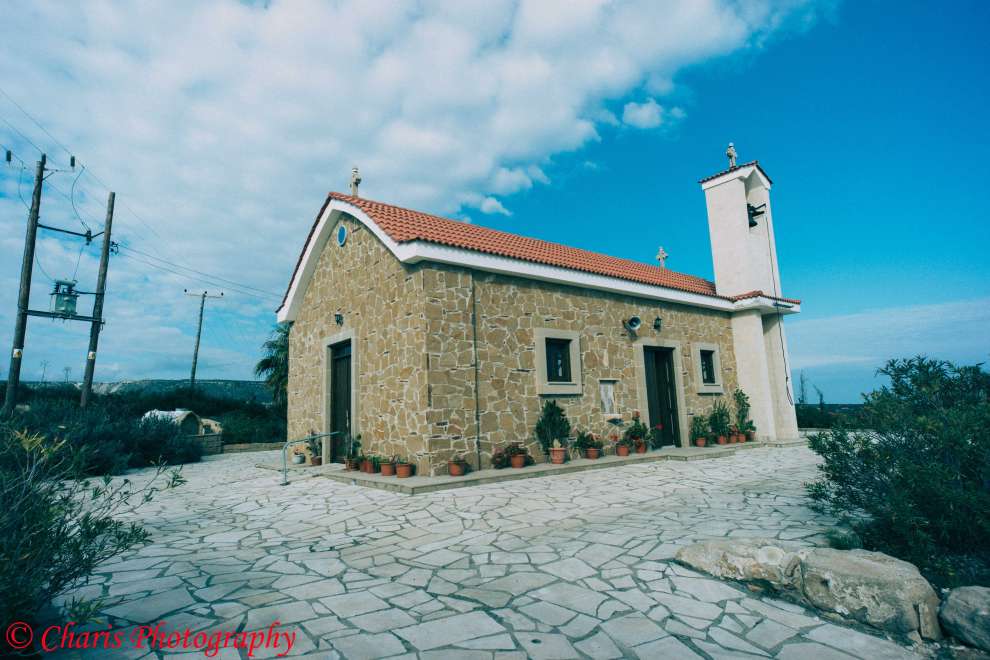 If the road ever brings you to the area do not forget to visit the chapel, to view the beauties of nature, the valley of Maroni, the Sea of Zygi and light a candle in the welcoming chapel that is always open.
For now, you can take a look at the photos and video we made: