This is a new game, a hybrid, which is the outcome of American pool as it played with soccer balls in the colors of billiard balls. It is a very fun game combining the football prowess with the strategy of American billiards and the joy of the party.

It is assured to entertain you for endless hours with your friends and your children, without requiring special equipment (clothing-shoes).
Everyone can play from 5 to 105 years.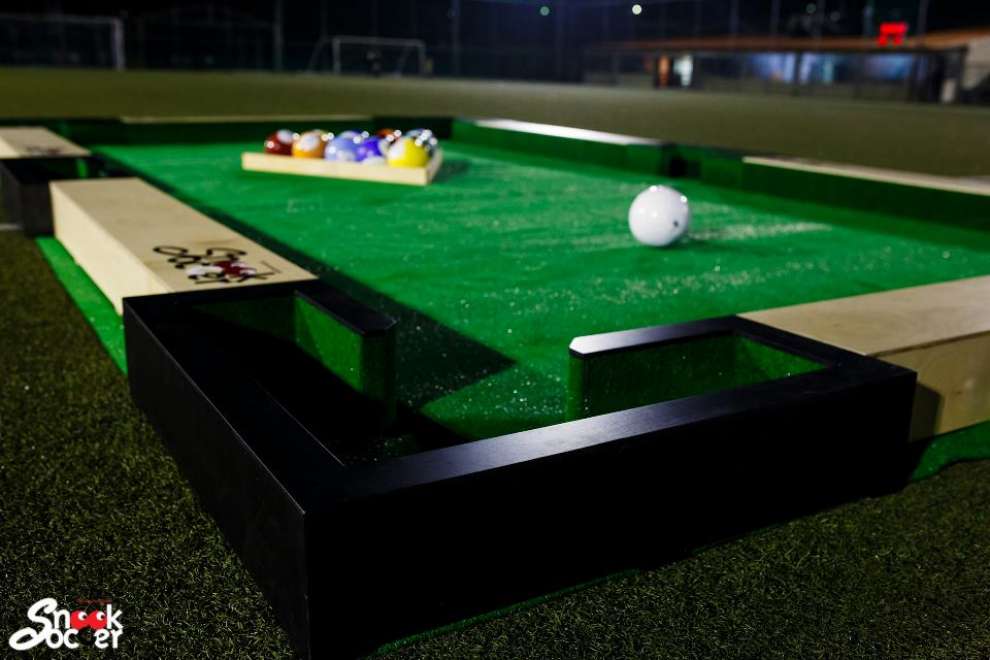 Come and play the game Snooksoccer with a visit to our area in Limassol after being booked in tel: +357 96 798266. More information on our website and our facebook page.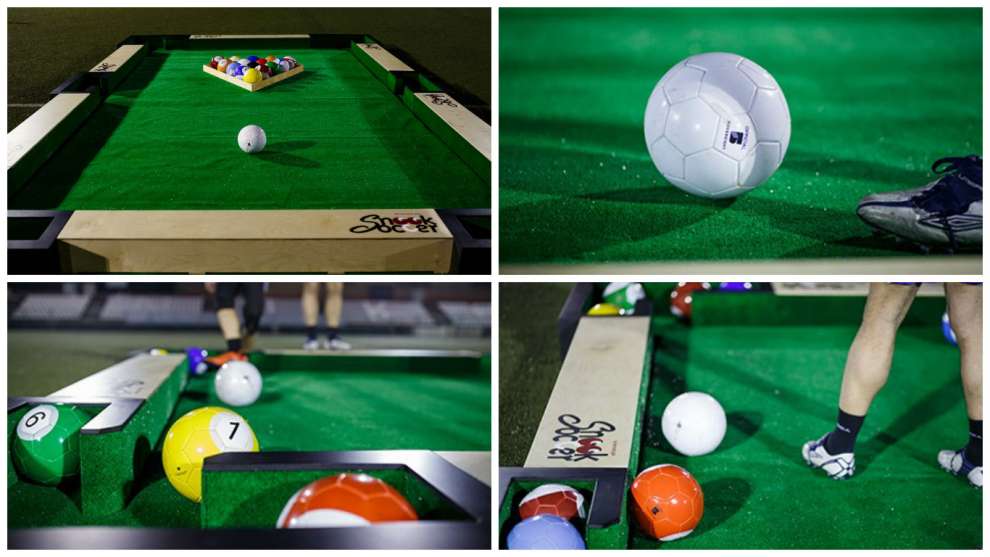 ''Challenge your friends and family and experience absolut fun with this new game.
What people say about the game:
''After a lot of light friendly insults and many shots,we realized that two whole hours passed and we still wanted to play more....'' Michael B.
''The first time we played Snooksoccer we thought is gonna be easy to score the balls but the difficulty degree makes it more excitement'' Christos C.
''It was a unique experience playing this game with my sister - it is a game for girls too - we will reccomend this game to anyone want to try something different. Elena G.
''I never thought i could play two of my favourite games in one game! Excellent combination - great idea - super game!'' Marios K.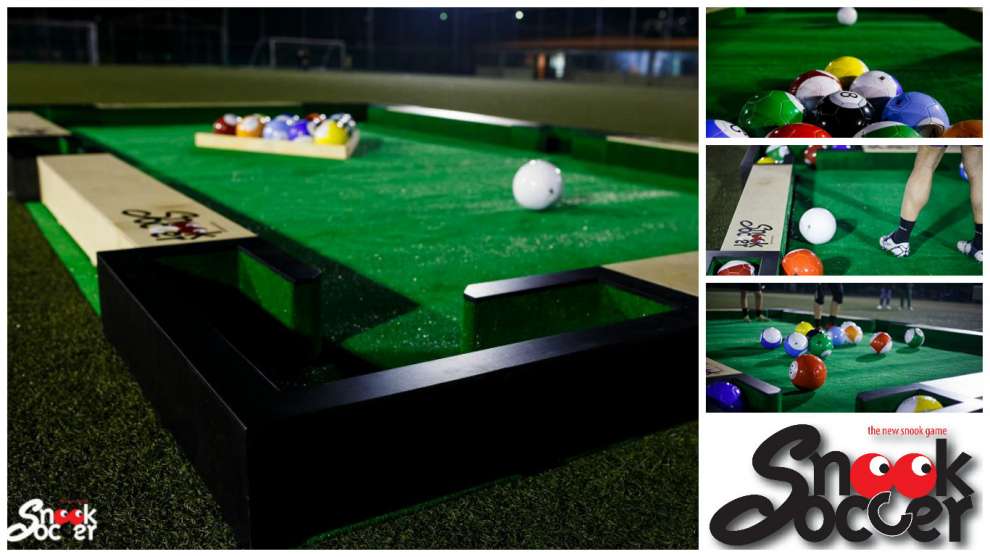 You may rent Snooksoccer courts for the summer season or for the whole year.Our pricing policy is such as to ensure a very good profitability for your business.

To ensure that we give our customers exclusivity by region and not install the court less than one kilometer.
Contact us to see which package suits your business and for any additional information.
The brand name is owned by Snooksoccer i PLAY Co.
Latest (107) articles about SPORTS