Soutzoukakia Smyrneika
Another type of Greek meat balls
SOUTZOUKAKIA SMYRNEIKA
The other day Myrtia showed you how to make "Keftedes", one of the three type of meat-ball popular in Greek cuisine. The three types are: Keftedes, Youvarlakia and Soutzoukakia Smyrneika. Today I will tell you about the third type, the Soutzoukakia Smyrneika. These originate from my Greek Grandmother's town of Smyrne. The method of preparation was passed down with minor modifications, from my Great-grandmother to my Grandmother, to my Mother to myself.
Just as chopped onions and parsley characterise Keftedes, Garlic and Cumin are the ingredients that characterise Soutzoukakia Smyrneika. While keftedes are fried, soutzoukakia are stewed in a tomato sauce.
A couple of comments of pre-amble. In the UK we would use a tin of chopped tomatoes for making the sauce, but my mother used to say how her grandmother in Smyrne used to make the sauce from fresh tomatoes. Now that I live in Cyprus where tomatoes are plentiful and you can buy nice tomatoes for cooking for around 35 cents a kilo, I have gone back to this traditional method. The other comment is that most people use some broken up or grated wet bread to help bind the mince. We didn't in our family, and I have not added to the ingredients but it is quite in order to do so.
So here goes:
Ingredients:
Half kilo of minced beef (In Cyprus butchers will usually ask if you want the beef passed once or twice through the mincer. For this dish I prefer once).
Lots of cloves of garlic – to taste. I will use at least six with the mince and another two when making my tomato sauce.
A tablespoon of cumin powder.
Six medium sized, ripe tomatoes.
Four tablespoons of olive oil.
A full teaspoon of tomato paste.
A few squirts of tomato ketchup. In Smyrne they used to use a little sugar to sweeten the sauce. I use ketchup in its place.
Salt and pepper to taste. I personally, like to cook with very little salt, but I know this is not to everyone's taste.
Method of Preparation:
Put in a large mixing bowl, your beef mince, peel and pass your six cloves of garlic through a garlic press on to the mince, add your cumin, your salt and pepper and crack open an egg over it all. Knead it all with your hands and pat the meat into little sausage shapes. Put half your oil into a pan and put on low heat. Add your sausage-shaped meat balls to the pan and brown lightly. Remove and put on a plate in readiness.
Now for the sauce. Add the rest of your olive oil to the pan. Slice off the top of your tomatoes, put a peeled garlic clove into each tomato and place them sliced side down into the pan. Let them cook gently on low heat for some minutes till you can easily pull off the skin. When you have done so, chop them into small pieces, add the tomato paste and Ketchup and allow them to simmer another five minutes. Add the soutzoukakia and allow to simmer gently for a further ten minutes.
Serve on a bed of rice or with chips and salad.
The Cyprus red wines largely but not exclusively from the Mavro grape, pair well with Soutzoukakia Smyrneika. The Veloudon from Constantinou, Plakota from Vouni Panayia, the Shiraz blend from Aes Ambelis, all would go down a treat with Soutzoukakia Smyrneika.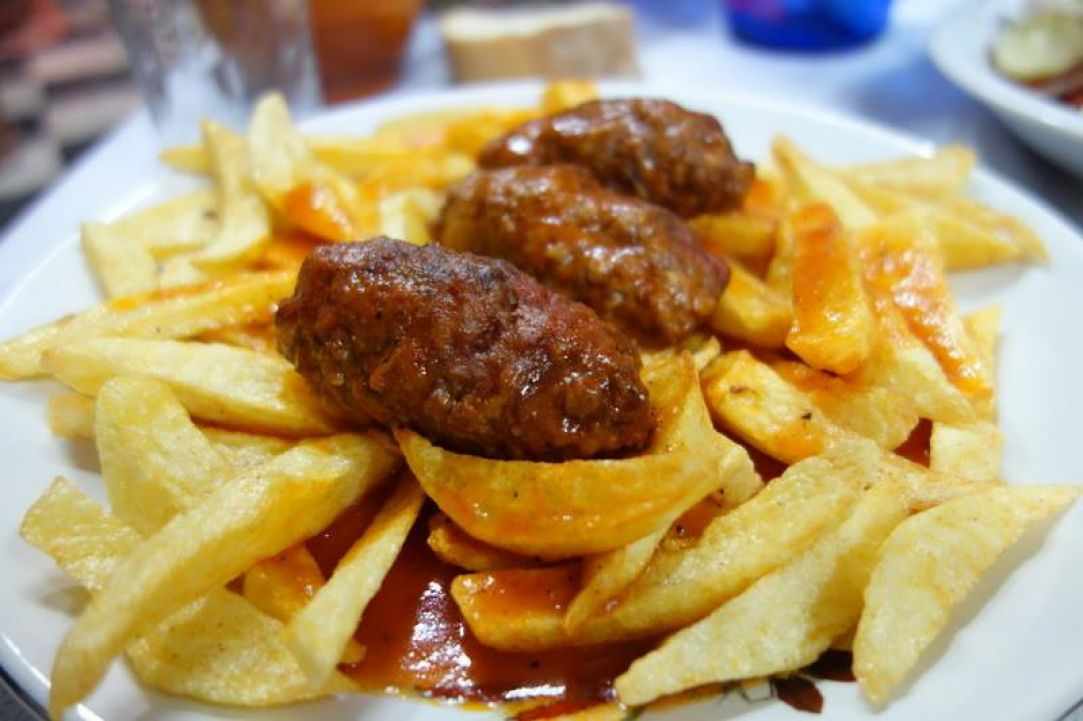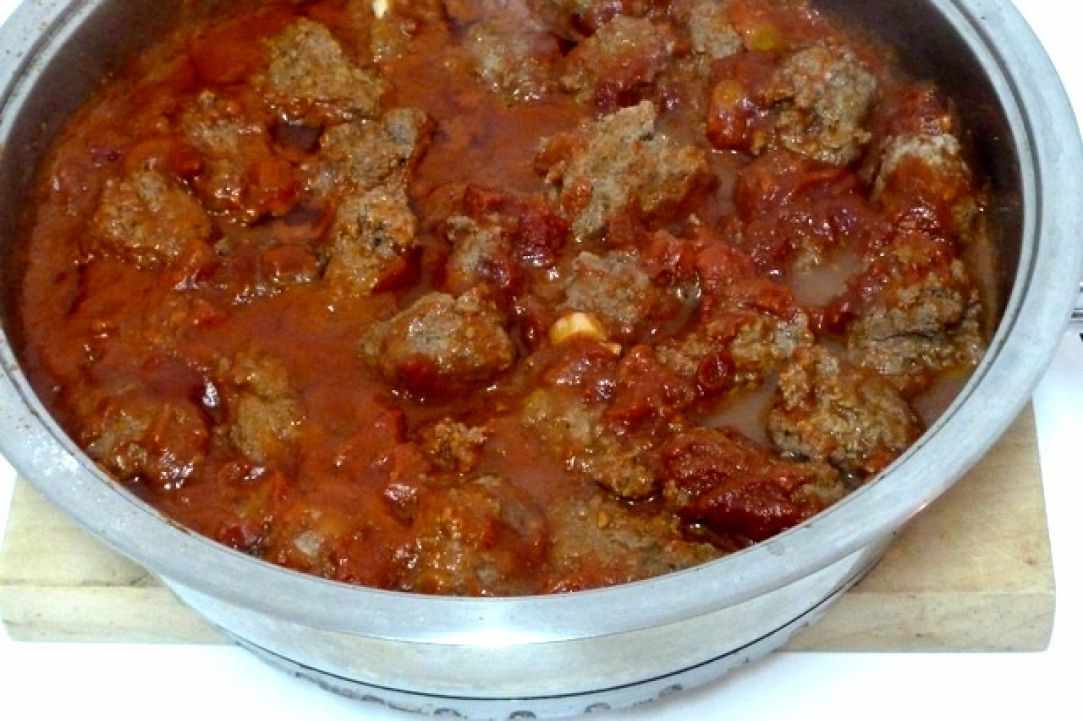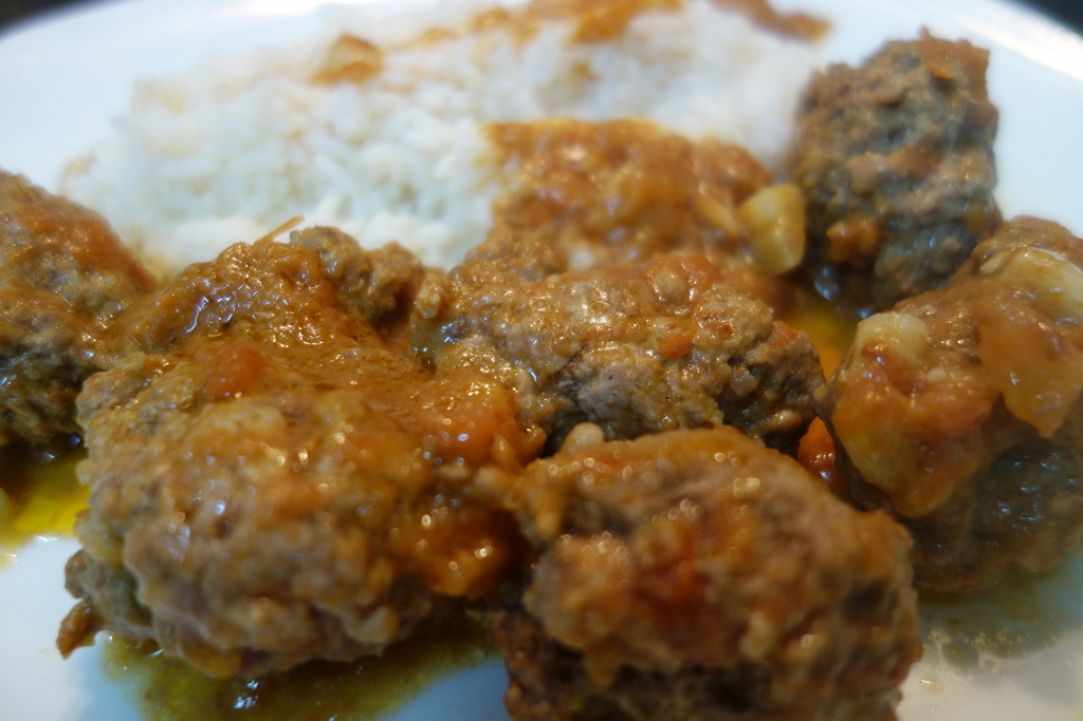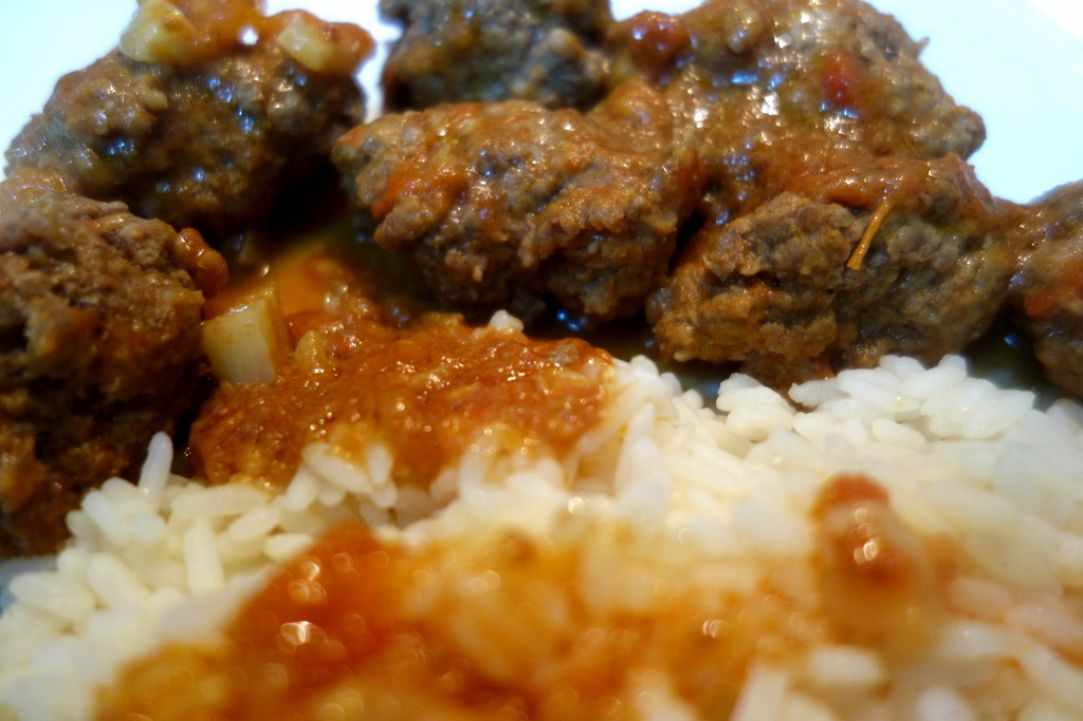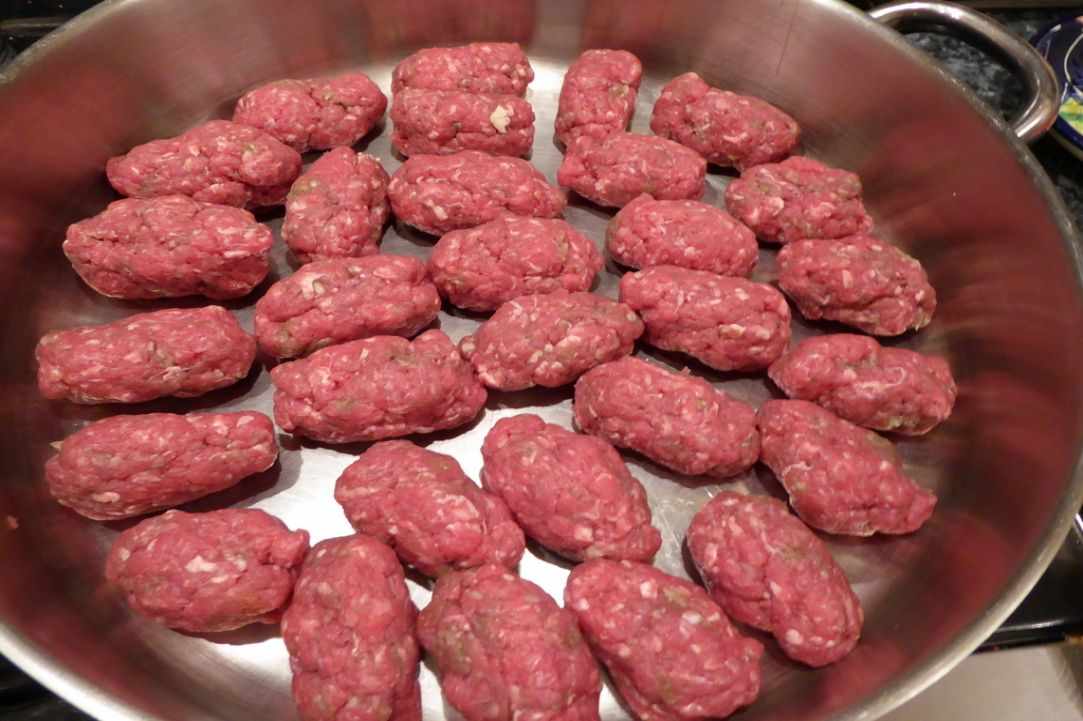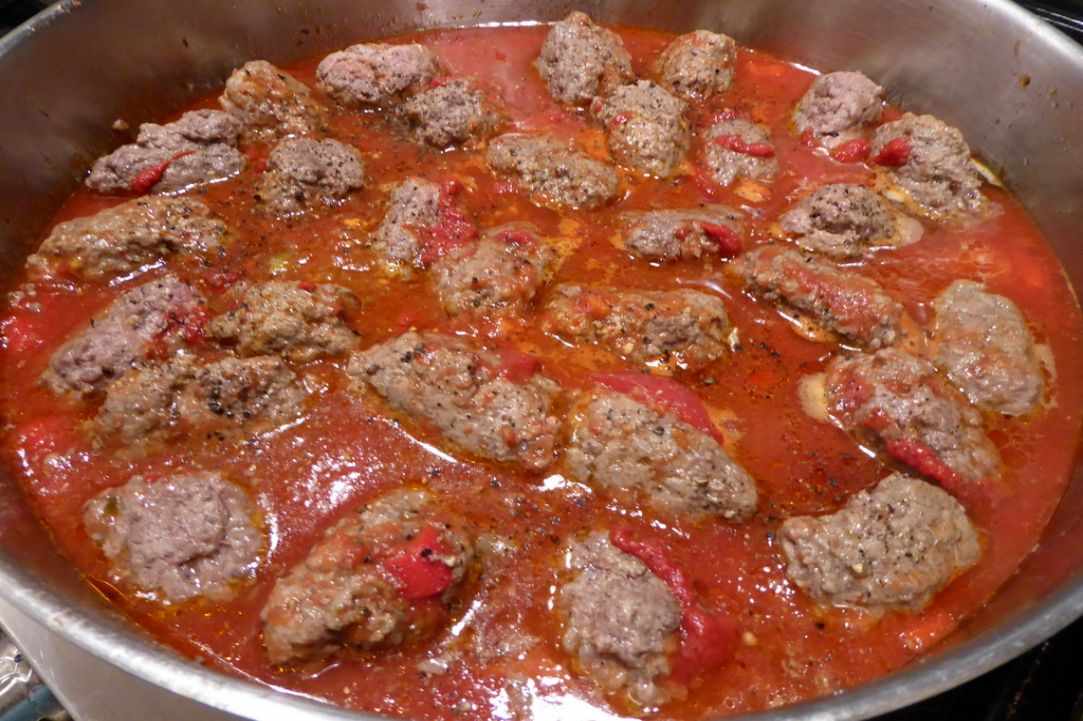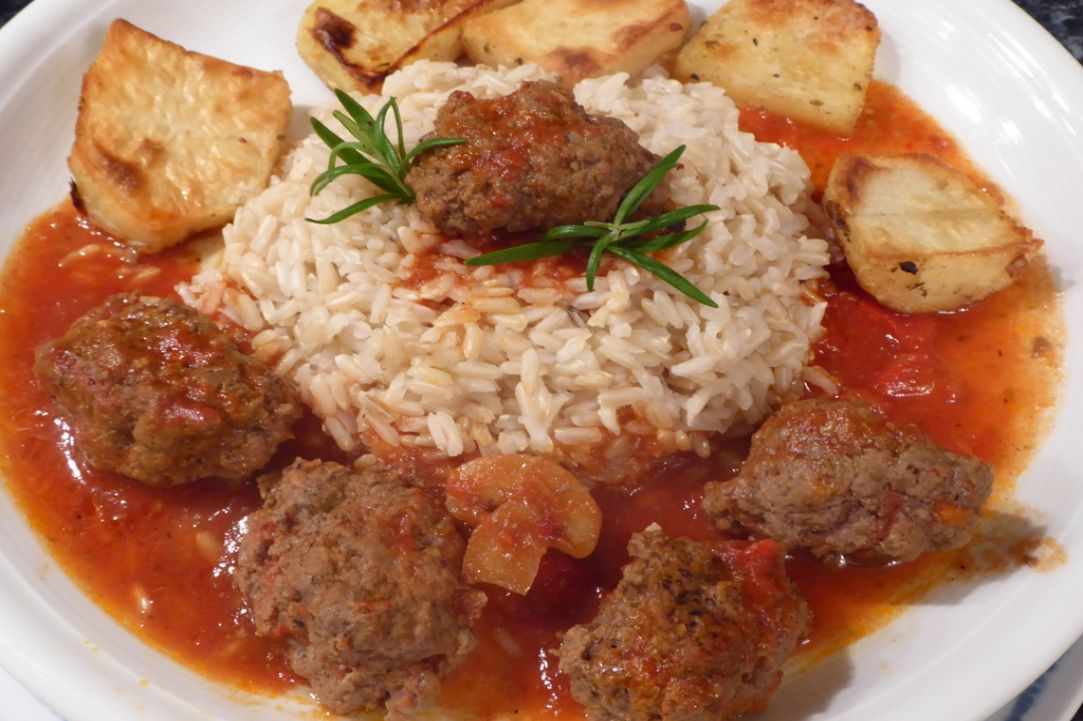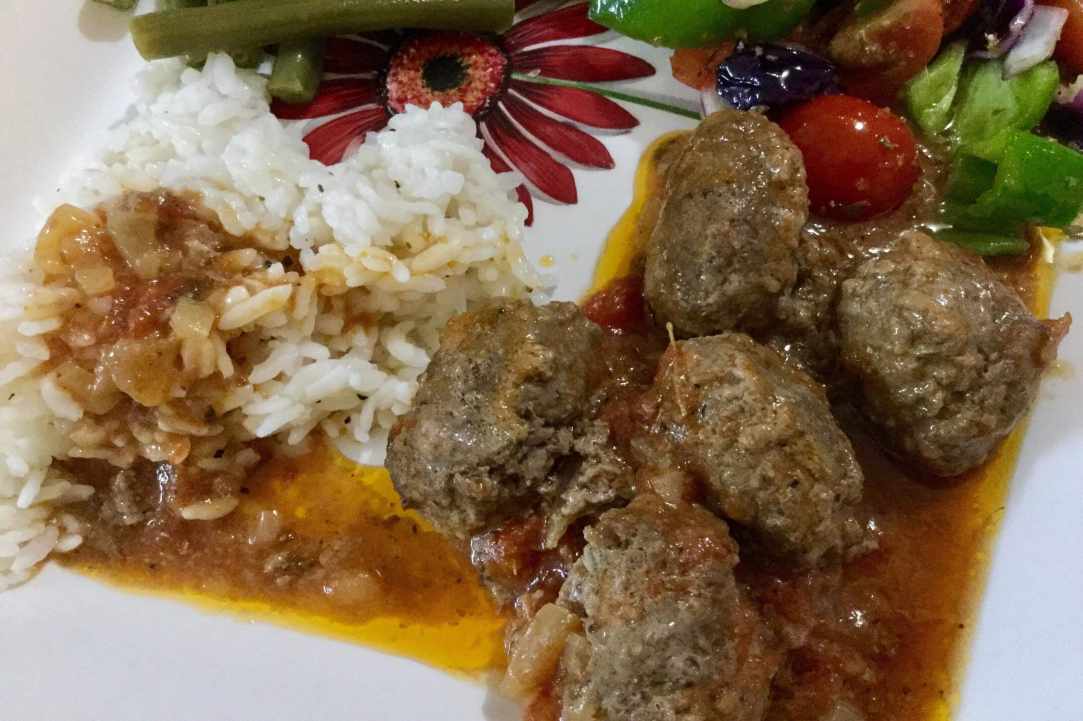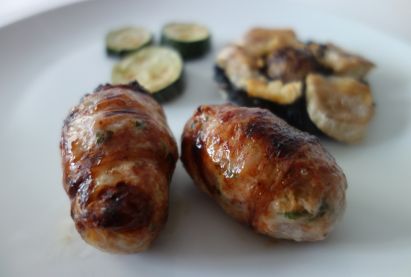 Seftalies - Cyprus' own Speciality