The Venetian Bridge "Three Olives" or the Bridge of Drakonta!
and the nature's path between the forest.
The Venetian Bridge "Three Elies" is located in the village of "Three Olives" and you will meet it a few minutes from the beginning of the nature trail in the village.
The Venetian Bridge "Three Olives" is located to the south of the Three Olives community in the Limassol province, in the Pafos forest and it is built on the Phiniotou River.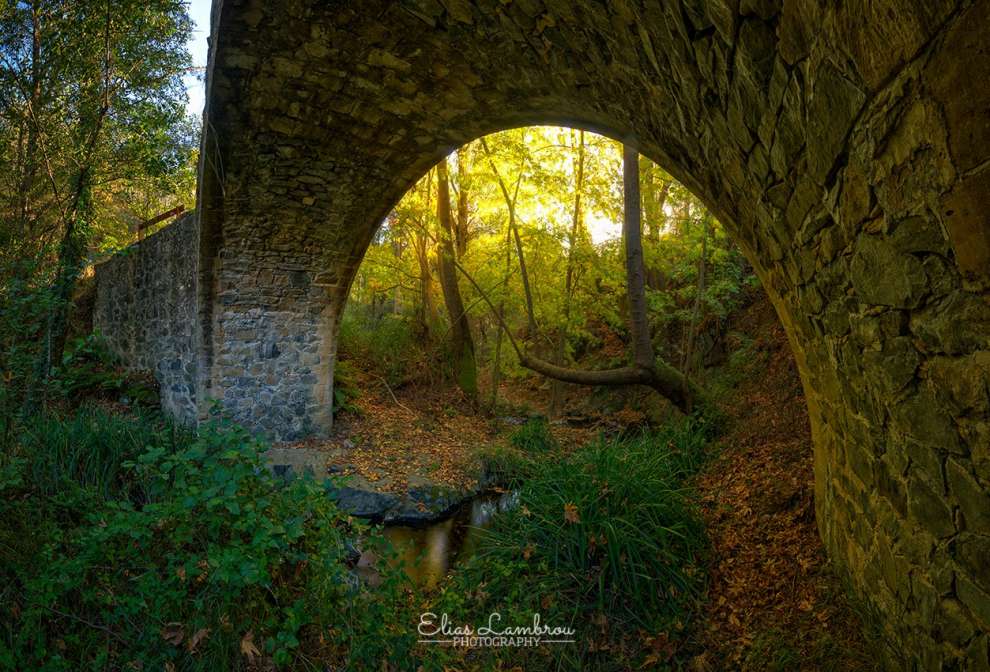 Photos: Elias Lambrou
Here is the river of Kaminaria, the tributaries of the Diarizos river, and the path is 4 km from the village of Kaminaria.
This bridge is pine-tree and has a main feature on both sides of the north and south engraved crosses on stones. The name, as the word itself says, came from the unique olive tree, where it abounded and was cultivated in the area.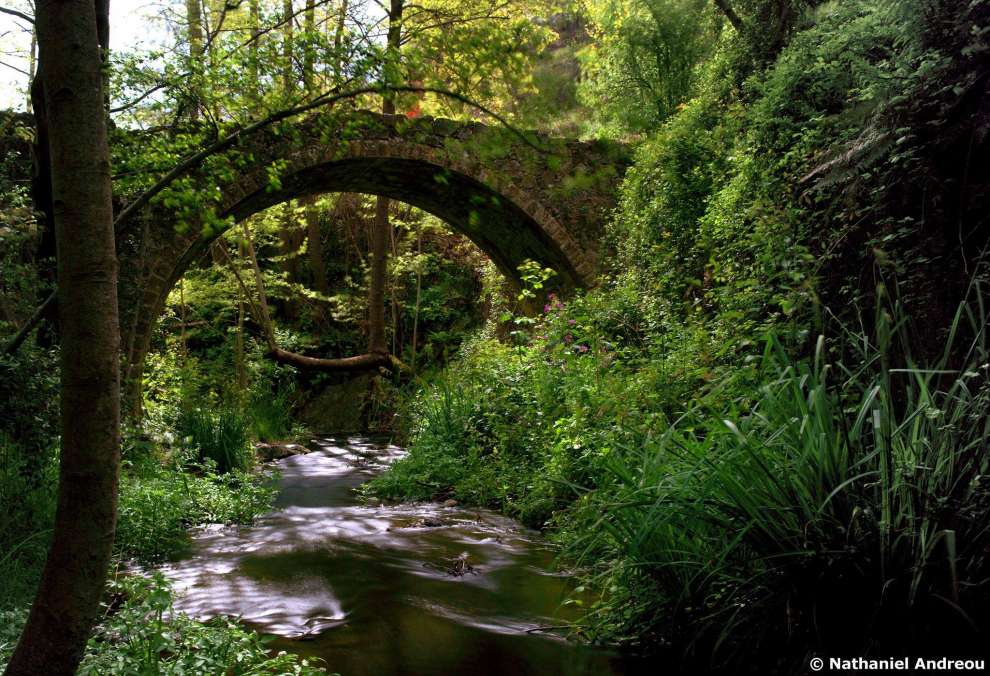 Photos: Nathaniel Andreou
It is a 2.5 Km route that starts from the village of Tries Elias and ends at the site of Orpolis. It is a particularly beautiful and at the same time an easy route to follow that offers a panoramic view along its entire length. Specifically the tower passes through two Venetian bridges, "Three Olives" and "Mill", the remains of the church of Agios Andronikos, the Dragon River and the Kremos of Kato Mylos.
The visitor has the opportunity to explore the rich flora of the area, walking among trees, shrubs and flowers that alternate and together with all the above attractions create a magnificent scenery. Some of the plants we find on the path are pine trees, pomegranates, cherry trees, walnuts, honeysuckle, walnuts, plantains, trembling, ivy, oak, etc.

Throughout the journey there are explanatory and directional signs, as well as benches where the visitor can sit and enjoy the greatness of nature. The twittering of the birds, the cicadas, the ripples of the river water and the green of the trees create a wonderful scenery ideal to awaken all the senses
The importance of the bridge was great as the bridge was connected to the east with the village of Phini and towards North East with Marathasa where they followed the walk towards Pafos, towards ND. via the Tzelepou bridge.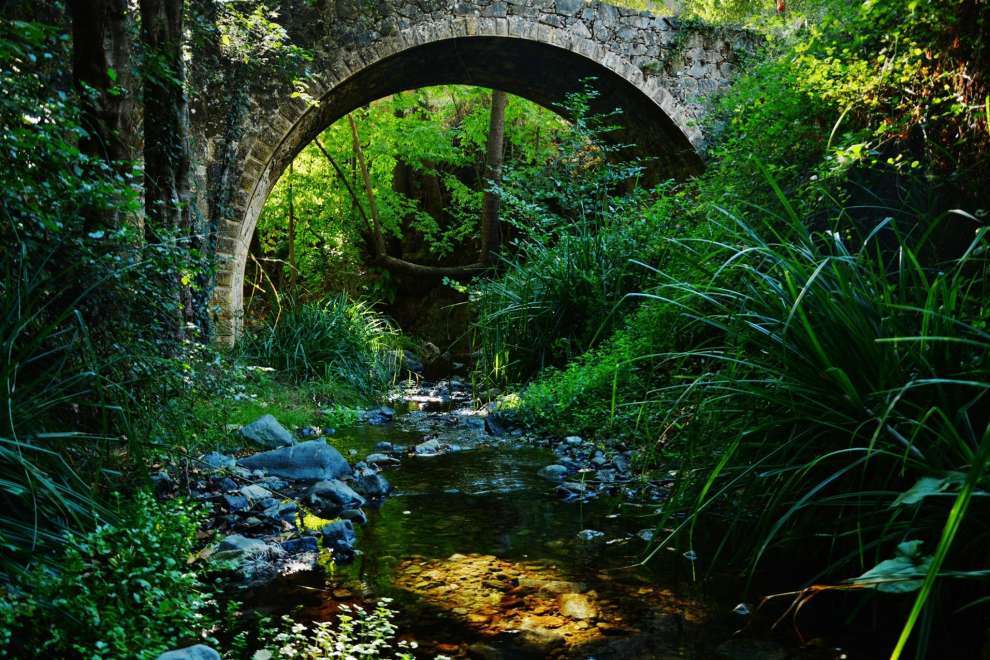 Photos: Marios Apostolides
Latest (143) articles about NATURE