5 years old with autism paints beautifully
See her paintings and learn about this interesting little girl
5-year-old Iris Grace lives in Leicestershire, England. Iris was diagnosed with autism in 2011. The way she communicates with other children her age has been described by experts as "particularly problematic".
Iris speaks little and generally finds it difficult to associate with others and prefers to express herself through art and body movements.
She expresses herself through art and this is wonderful!
Iris's mother, Arabella Carter-John, has created an Internet site for Iris.
Iris loves nature, flowers, reading and dancing, but her favourite hobby is painting and she spends most of her time painting.
Iris has a special ability to understand colours and the way they get mix.
People from England, America and Asia bought Iris paintings for thousand dollars!
All proceeds go to Iris's treatments (speech therapy, music therapy, yoga, occupational therapy), her future expenses and more painting tools.
Painting has had a very positive affect on the treatment of her speech and her joints.
"She is now climbing on my back with incredible joy, communicating with her own symbols, saying a few words and sleeping much better," her mother says.
Iris has a really great talent in painting!
Take a look at her paintings and you'll see it yourself: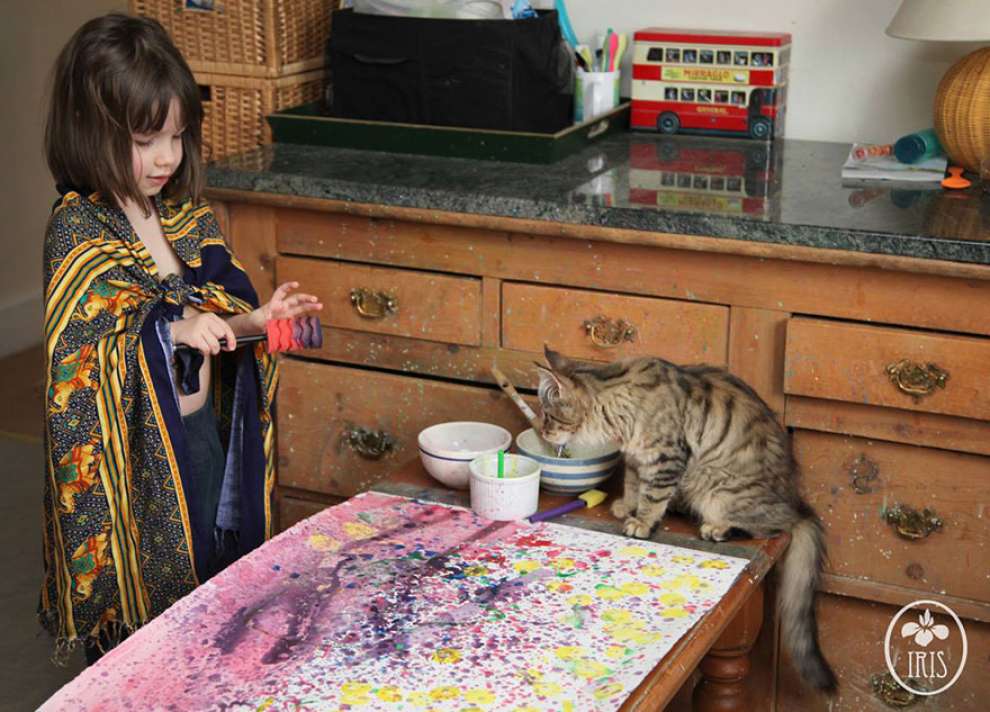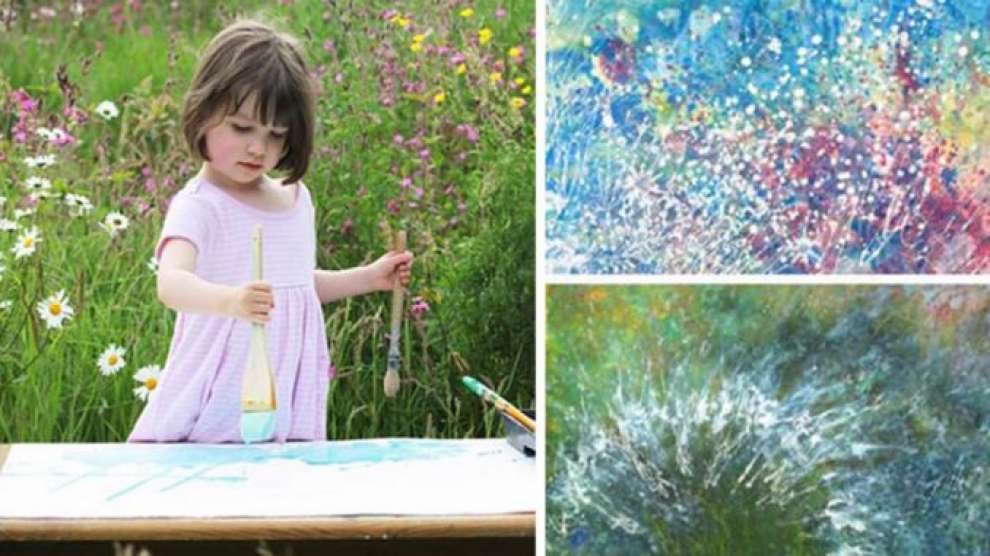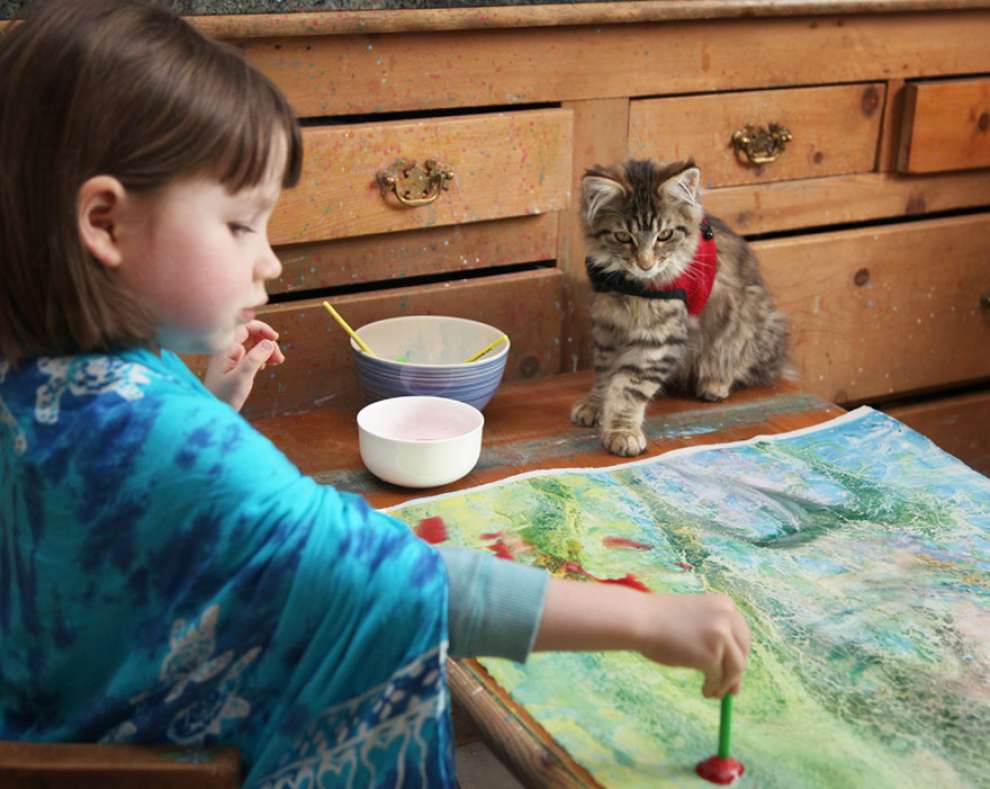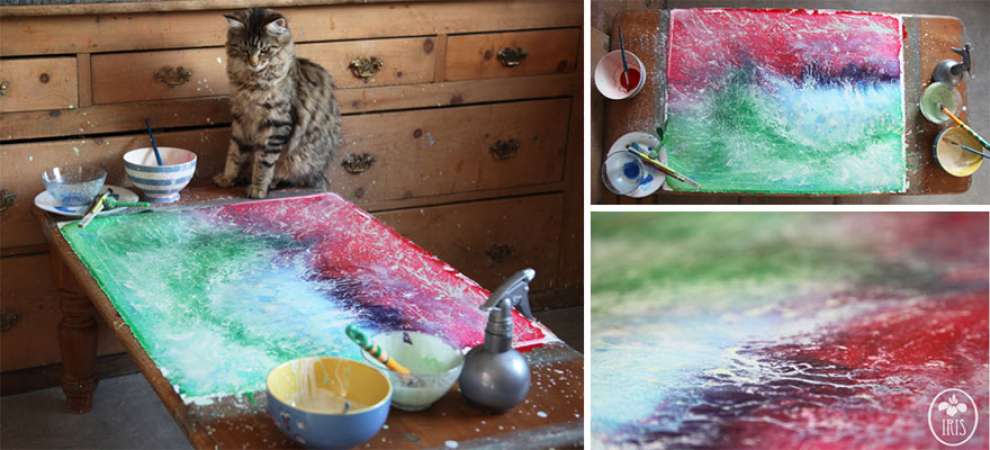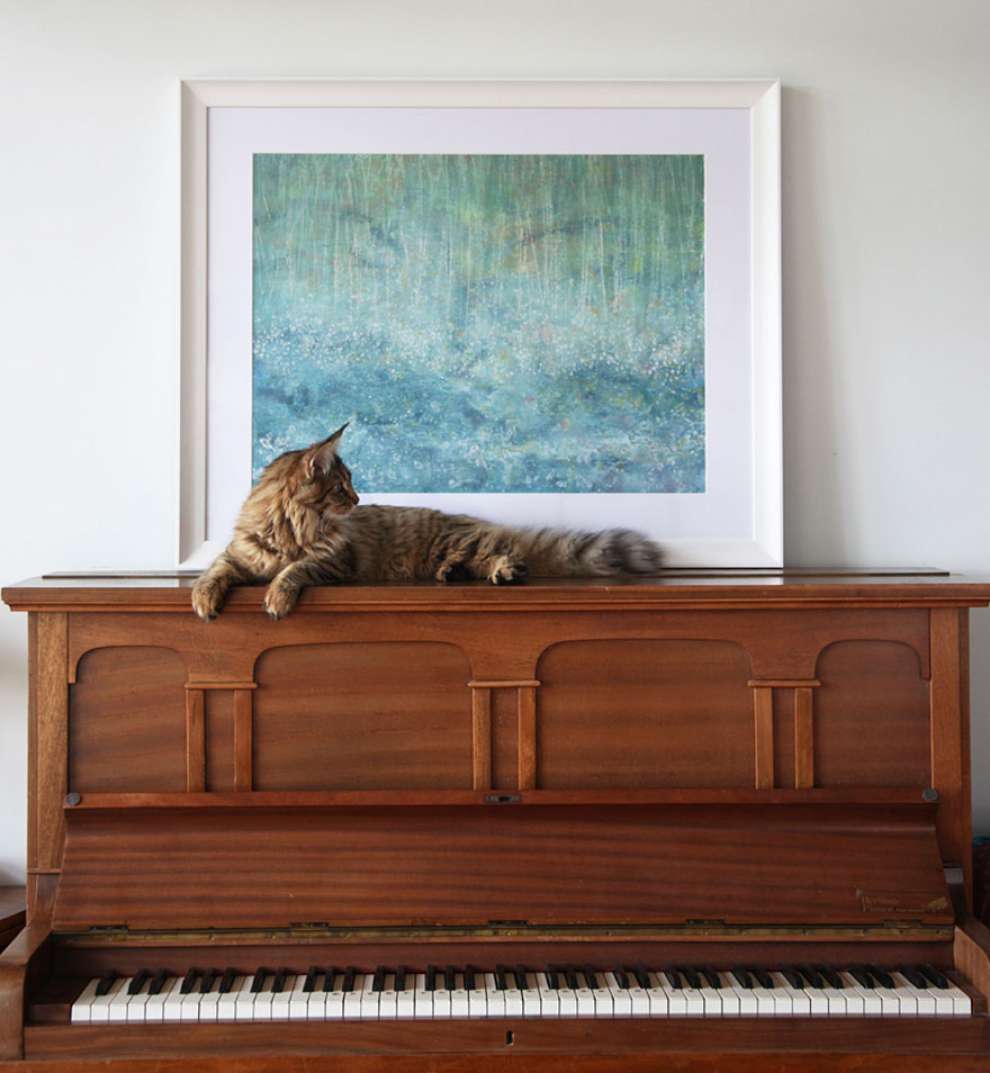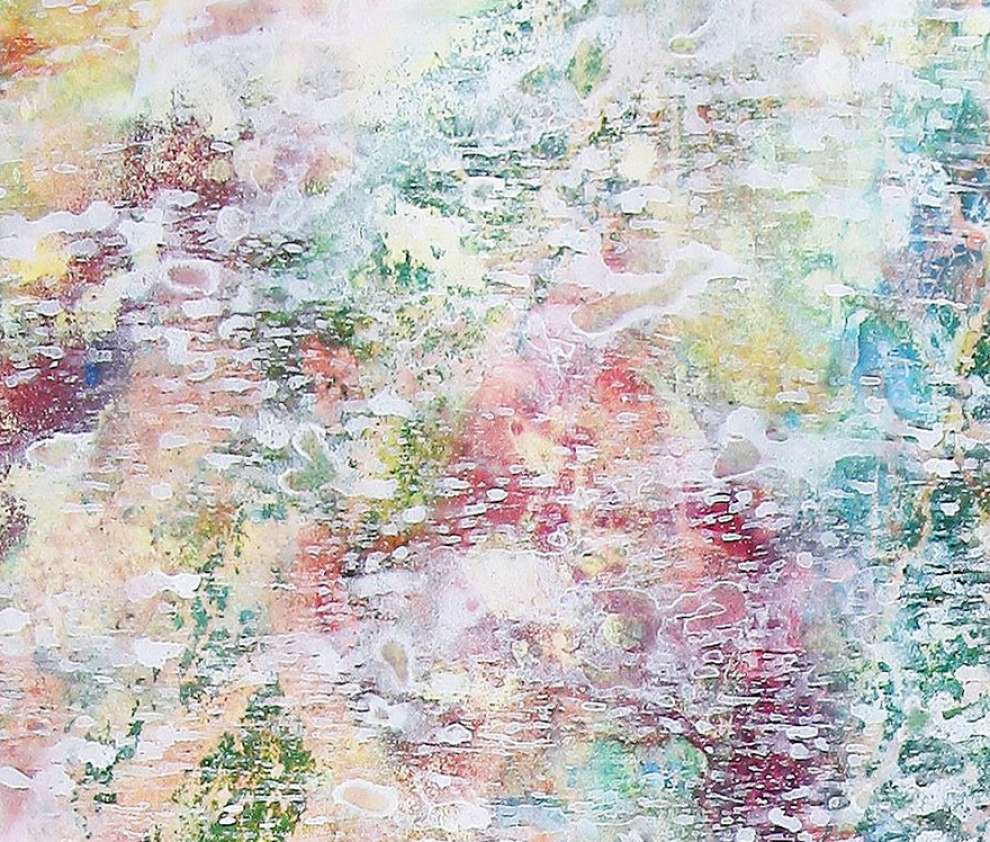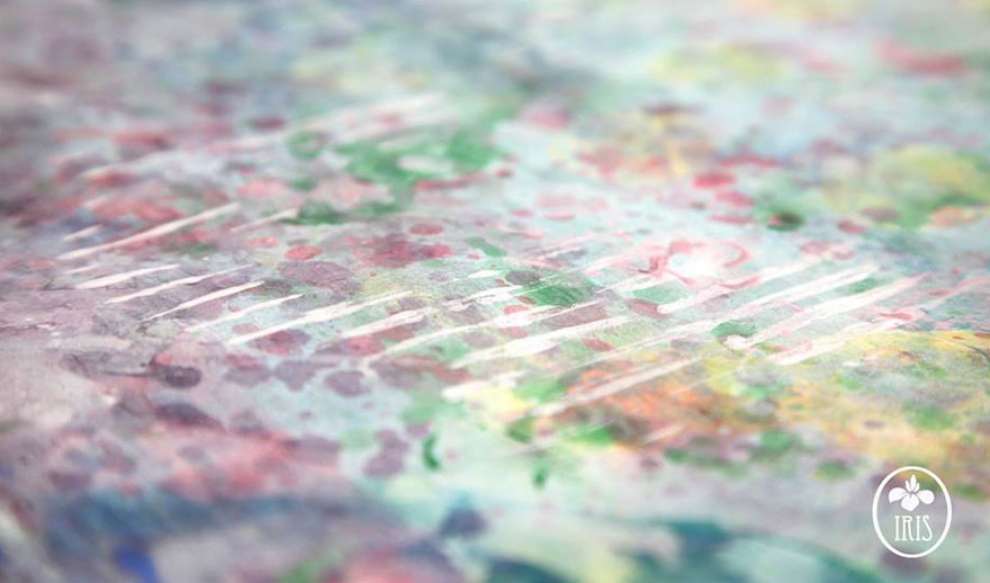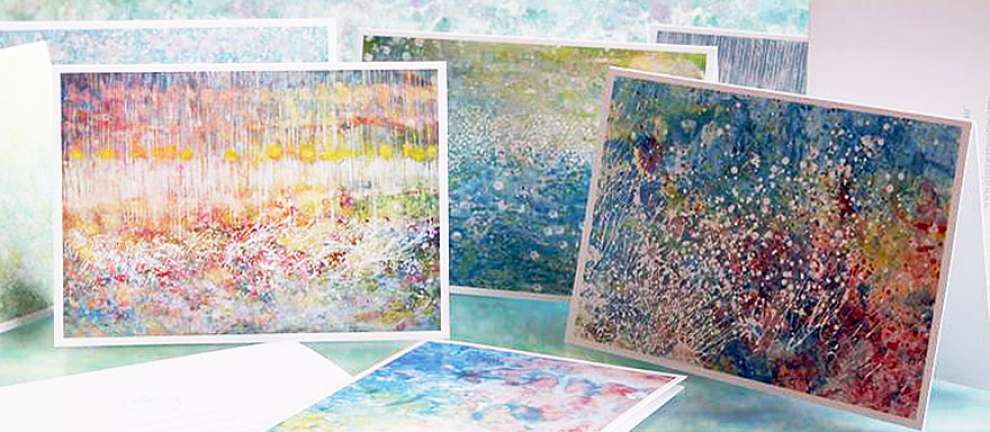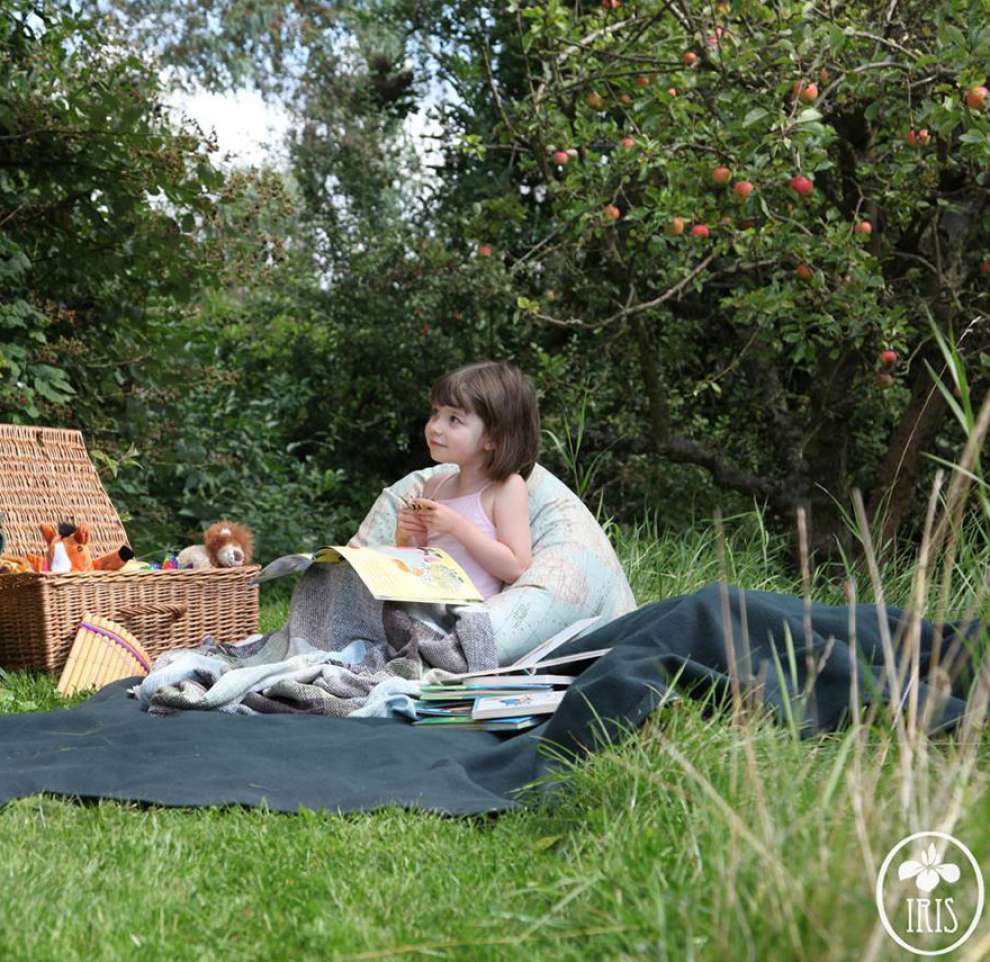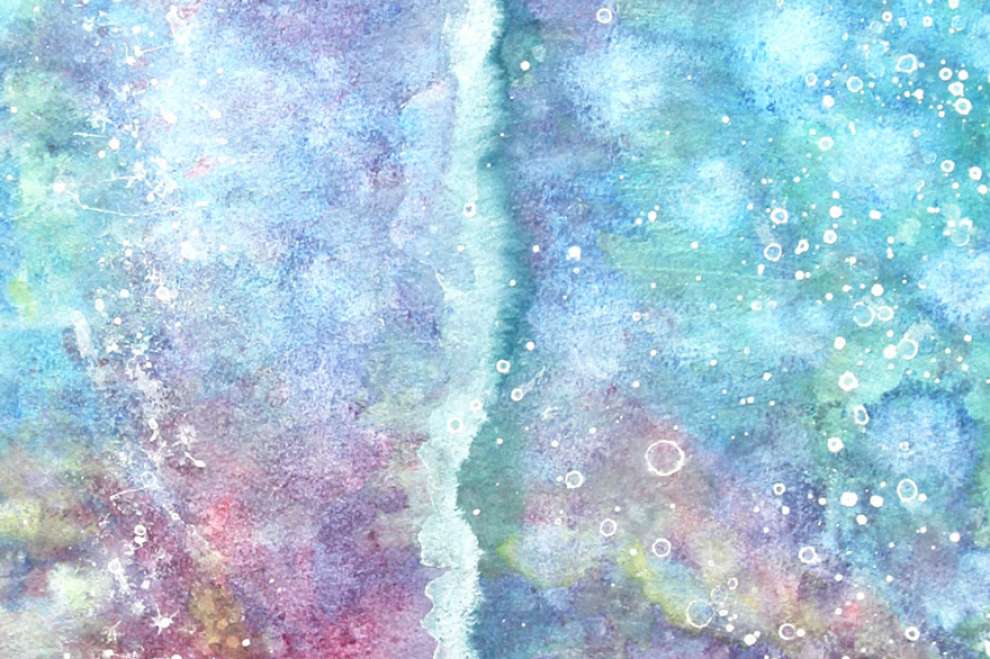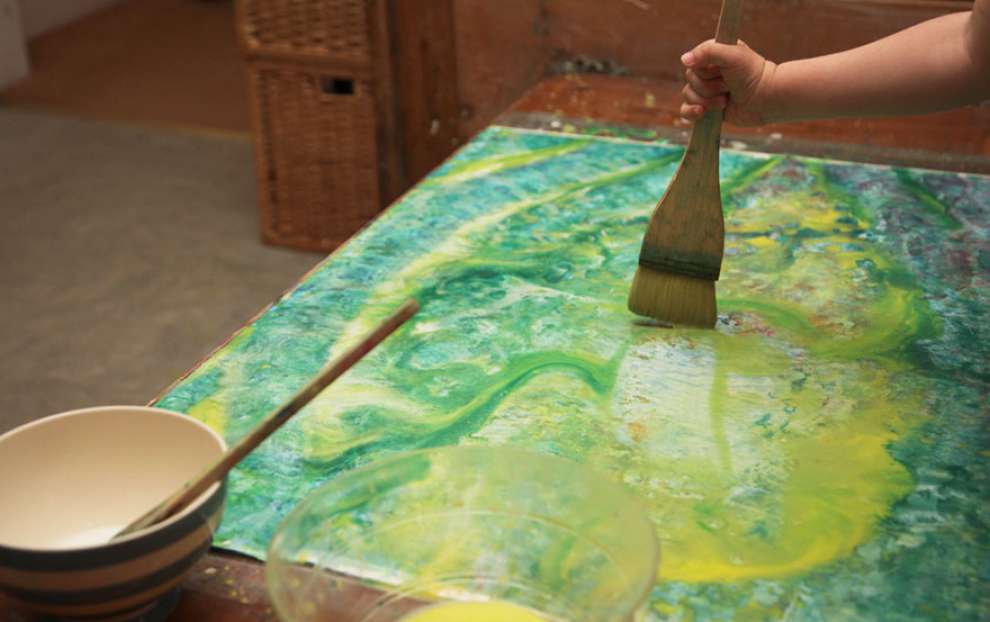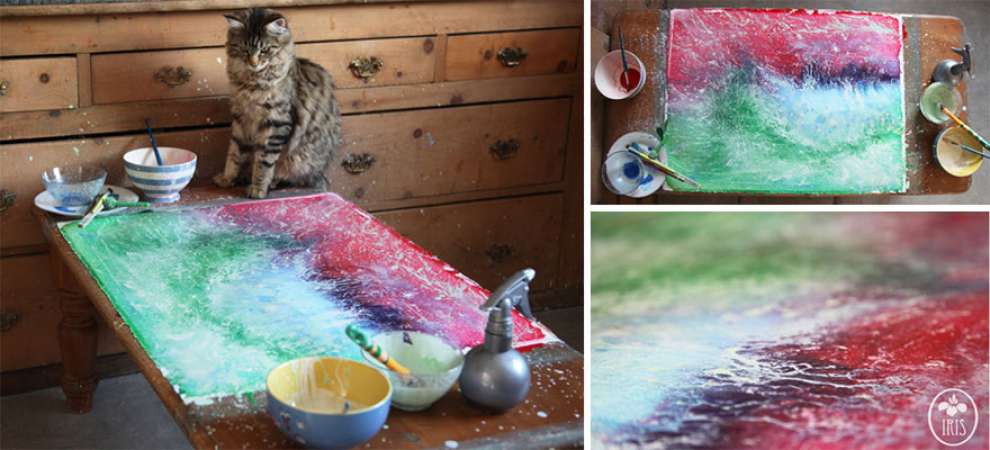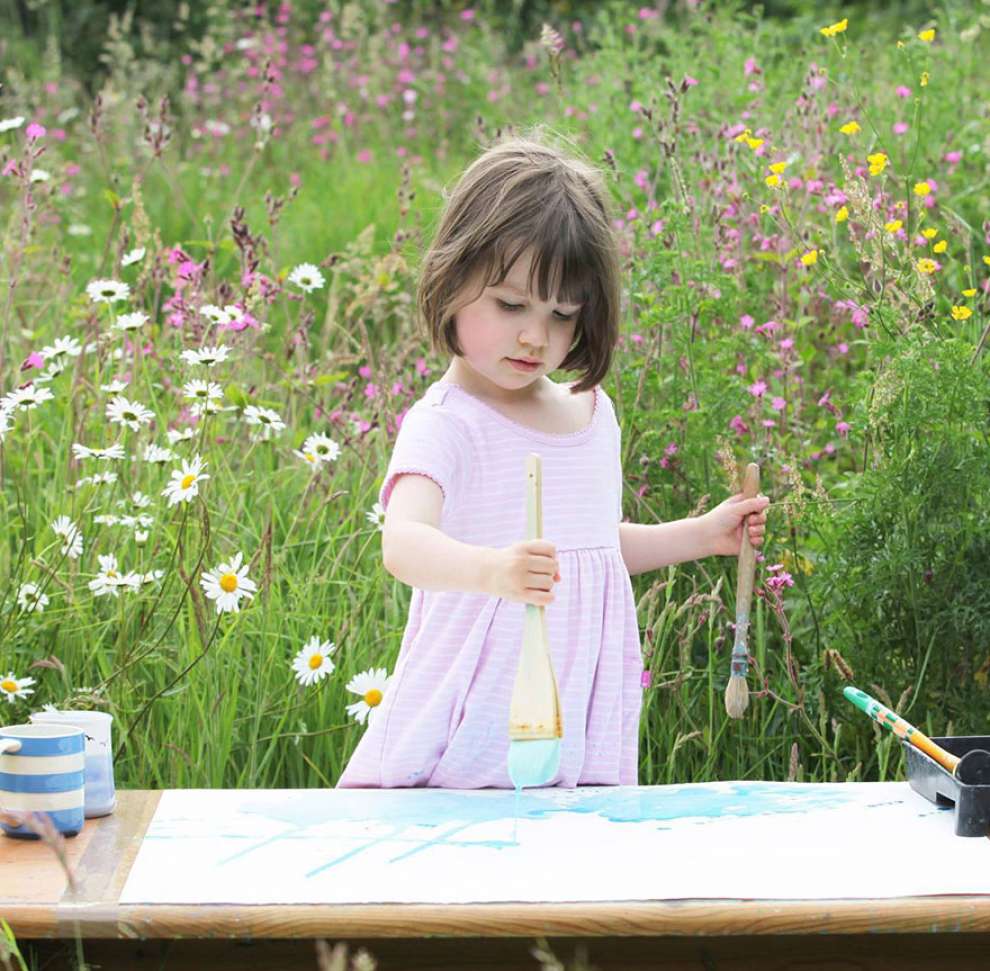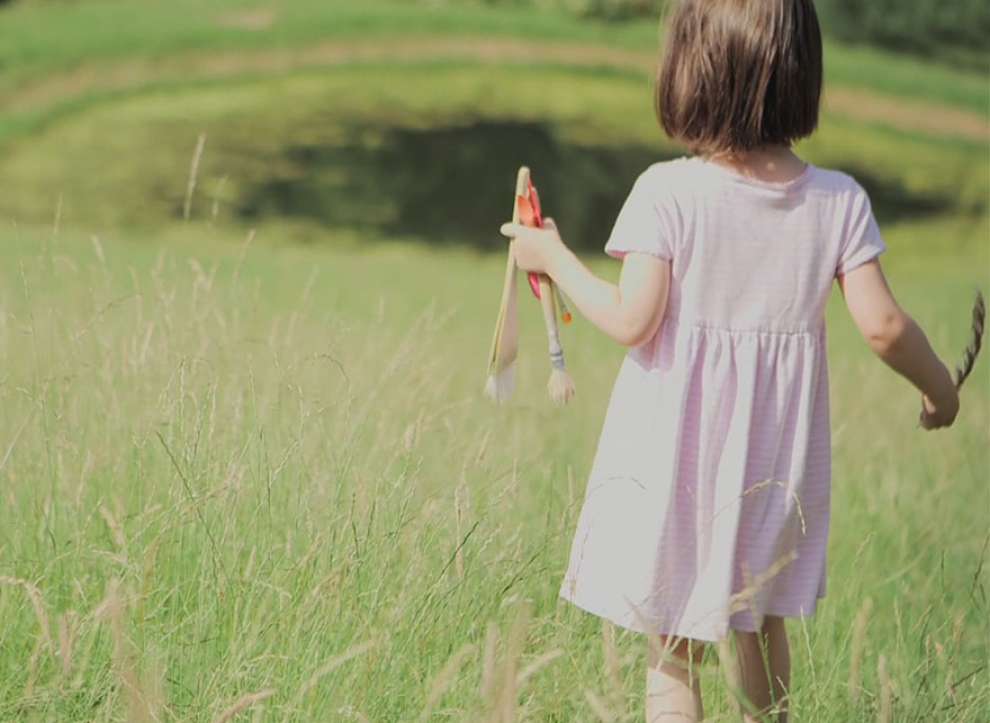 Photos from: https://www.newsitamea.gr/