The Holy Cross Chapel of Pedoulas Village
The beautiful chapel on the hill
We are located in Nicosia district and in the village of Pedoulas. I will leave the tour about the village in another article and write to you exclusively about the chapel of the Holy Cross.
You will surely have noticed on the way to Kykkos as you can see from kilometres away the huge cross on the hill that adorns the small chapel.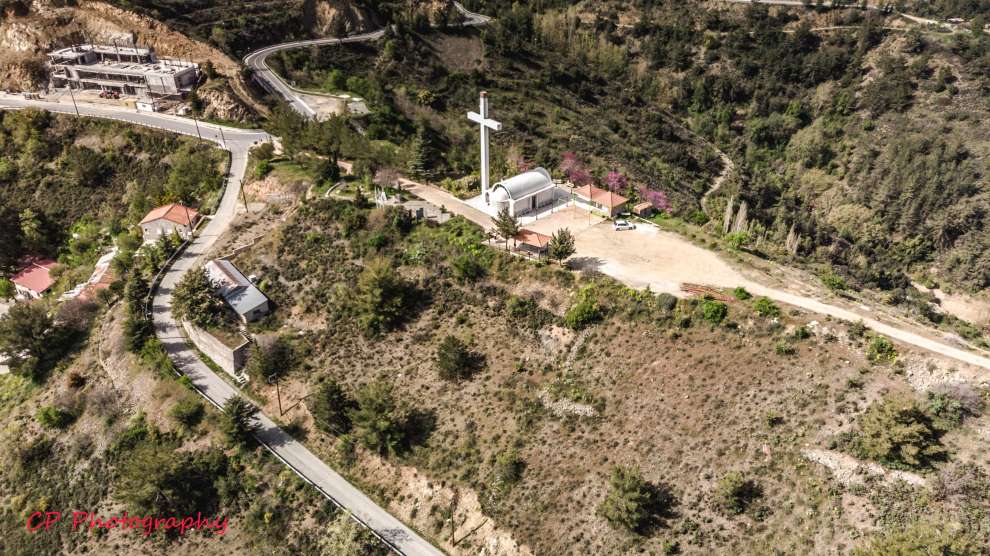 Going uphill we saw the chapel dedicated to Timios Stavros (Holy Cross) at the top of The Hill of Fithkia.
It is a modern chapel built in 1986. It is all white, with the big cross to impress you as it is disproportionate to the size of the church and reaches a height of 25 meters.
The chapel is a building of modern architecture and inside also the frescoes and the iconostasis are of the modern era.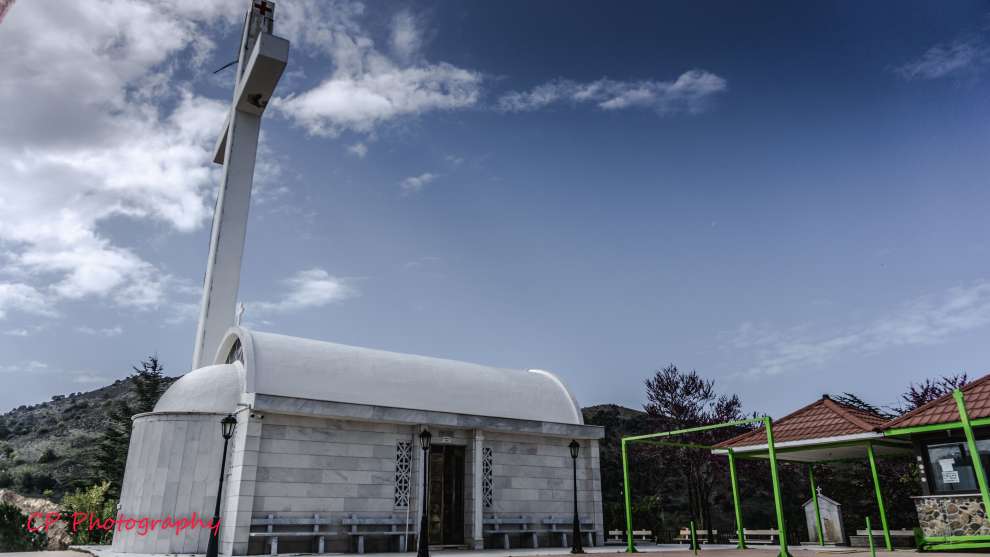 From the churchyard you can see as far as your eye reaches greenery and pine trees, the cool mountain air, to hear the birds chirping merrily and the fireplaces of the villagers that warm the atmosphere you think bring you one step closer to God.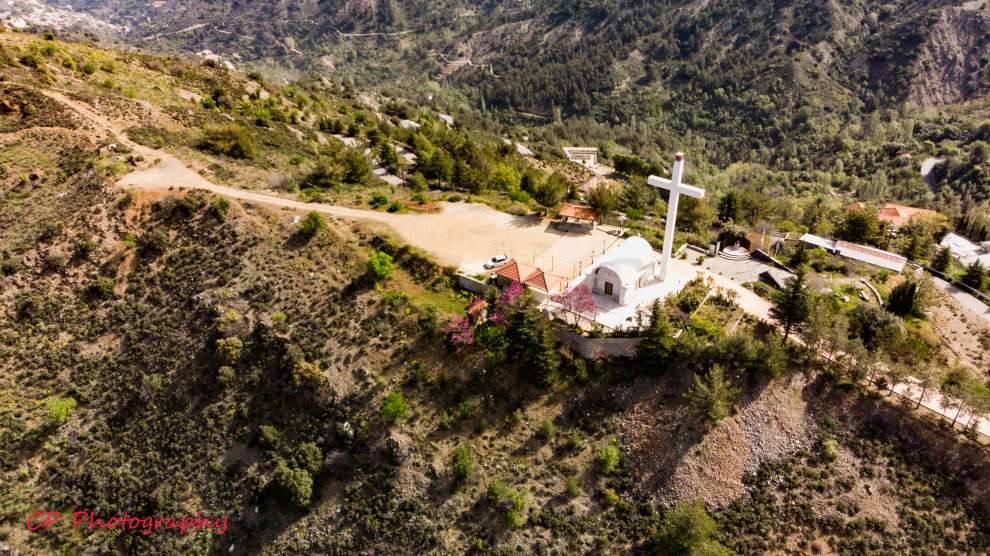 Clearly seen opposite and the village Pedoulas painted in the middle of the forest under the protection of the huge cross. In the summer it is also quite a refreshing place and many pilgrims stop for rest and a refreshing drink in the canteen that is in the church yard and operates only in the summer months.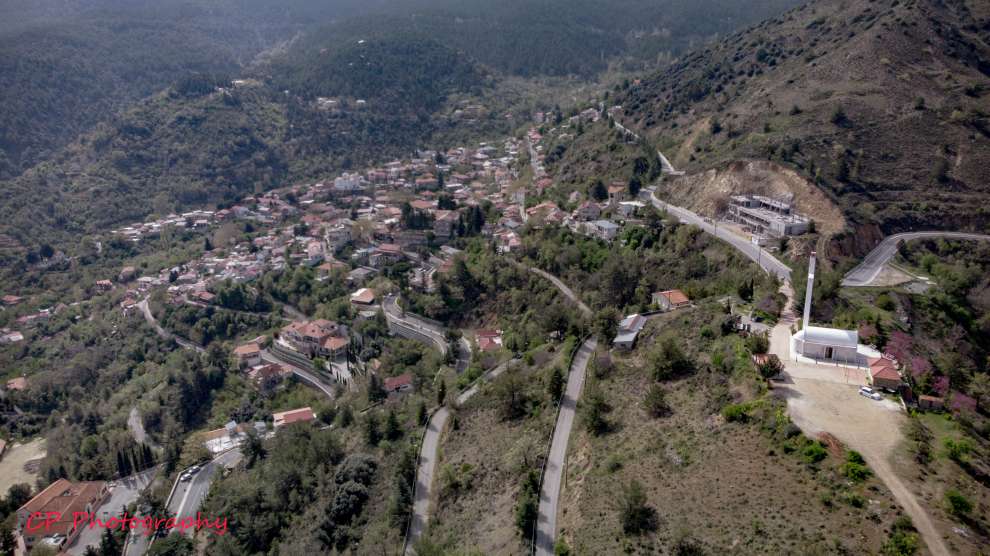 The church is always open to visitors. The chapel celebrates the universal feast of the Raising of the Holy Cross on 14 September and many pilgrims from all over Cyprus come to worship its grace.