Easy- like Summer Holidays for Couples
3 Serene Destinations
Pissouri
If you seek a more serene vacation, away from crowds of tourists, and a taste of authentic Cypriot living, Pissouri could be the ideal destination for couples. Located approximately 500 meters above sea level, Pissouri Village offers a nostalgic atmosphere, resembling a journey back in time. Despite some modernisation, the local council has made efforts to maintain its traditional lifestyle.
Pissouri offers a charming ambience with its picturesque, windy and narrow alleyways adorned with geranium pots, making it an excellent place to immerse yourself in the local lifestyle and embrace Cypriot culture. Opting for a self-catering apartment rental allows you to experience the area authentically, where you can shop for produce at local grocery stores, bakeries, and mini-marts. If you fancy a treat, various restaurants and bars are available for a night out.
During the evenings, the village square comes to life as locals and visitors gather on their terraces, enjoying the breathtaking sea views while wining and dining. Depending on the time of year, you might have the chance to partake in festivals and Cypriot nights filled with dancing, music and lots of delicious food. There's also plenty to do during the day, from exploring nature trails by walking or cycling to unwinding on the beautiful Pissouri Beach.
Akamas
The Akamas Peninsula stands as one of Cyprus' top destinations for couples, especially nature enthusiasts. The unspoiled beauty of Akamas National Park makes it an ideal place to visit, boasting over 160 bird species and a diverse range of Cyprus snakes, lizards, and reptiles. Additionally, the park is home to various mammals such as hedgehogs and foxes. While exploring this natural haven, you might even come across one of Cyprus' most dangerous animals. Which animals could these be? Well...that is for us to know and you to find out! Nonetheless, it's a paradise for those seeking a true nature experience.
The coastal region of Akamas National Park is home to some of the most breathtaking sandy beaches and bays, perfect for exploration. Amongst the highlights are Blue Lagoon and Lara Bay, which serve as significant breeding grounds for the endangered Hawk's Bill and Green Turtle. While there are several walk trails and hiking routes you can venture on your own, booking an organised tour with a local guide can enhance your experience.
A knowledgeable guide will lead you to the best spots for observing local flora and fauna while providing stunning views of the island. If you're interested in delving deeper into the island's natural history, consider staying in the Polis area. Situated 25km from Pafos on the northwest coast, right on the edge of Akamas Park, the Polis area encompasses various holiday resorts, ensuring you're never too far from Cypriot villages and beautiful beaches for relaxing and sunbathing.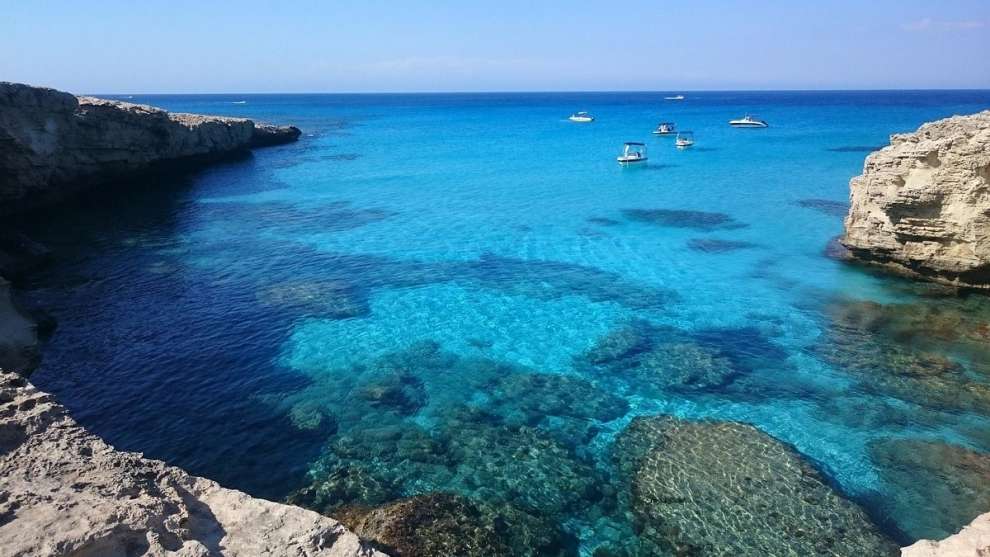 Coral Bay
Coral Bay, situated just 12km from Pafos, is a popular destination for young couples and families. It offers a blend of adventure and relaxation, with ancient ruins and mountain villages nearby that are perfect for exploring. The Blue Flag Coral Beach, a long stretch of golden sand close to most accommodations, provides safe swimming conditions with lifeguards available during the high season.
During peak season, both Coral Beach and Coralia Beach can get quite crowded due to numerous access points and a good selection of water sports. The area also boasts plenty of beach shops, roadside stalls, restaurants, cafes and bars to cater to visitors' needs. While not as abundant in archaeological sites as Pafos, Coral Bay really is worth visiting. It's an excellent destination for a memorable vacation experience.
Should you visit?
Absolutely! Coral Bay offers a variety of exciting activities for visitors. If you're seeking a break from the midday heat, make sure to visit The Palaiokastro Archaeological Site and The Palaiokastro Museum to delve into some history. For nature enthusiasts, exploring the Adonis Baths Waterfalls and hiking along the Avakas Gorge Nature trail are must-do experiences. Additionally, you can enjoy the picturesque sunset near the Edro III Shipwreck, creating beautiful memories during your time in Coral Bay.
Latest (105) articles about SUMMER