Mother sees her Dead Daughter through Virtual Reality
The description of the scene and the emotional video!
A South Korean mother, Jang Ji-sung sees her dead daughter in virtual reality thanks to a TV show!
The show "Meeting You" by this technology gives Jang Ji-sung the wonderful opportunity to "see", "touch" and "talk" again with her seven-year-old daughter Nayeon, who died four years ago, in 2016, at the age of seven years old.
Their "meeting" was aired on the Munhwa Broadcasting Corporation television channel.
Jang wears VR (headset and special gloves) equipment in a green screen room. The green screen is replaced by a digital environment! In this environment, the little girl appears and runs towards her mother. The mother as soon as she sees her starts crying and tries to touch her daughter..
The little girl asks her mum, "Where have you been, mum? Were you thinking of me?". She replies while crying, "I always do that." The two of them continue crying and saying how much they miss each other. They sit at a table, on which there is a birthday cake.
The scene is like her daughter comes to life for a few minutes or like they are meeting in heaven!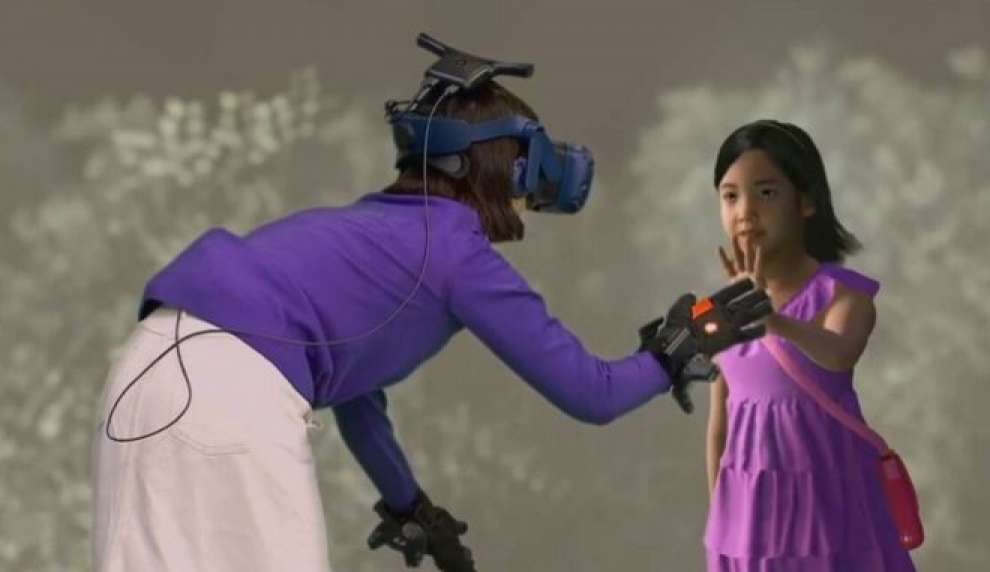 Watch the touching video below:
photo from: https://omegalive.com.cy/