Panagia Stazousa
Medieval Monastery
Panagia Stazousa is a Medieval monastery located west of Larnaka between the villages of Pyrga and Klavdia.
It was built by the Franks at the beginning of the 14th century in the early Gothic architectural style.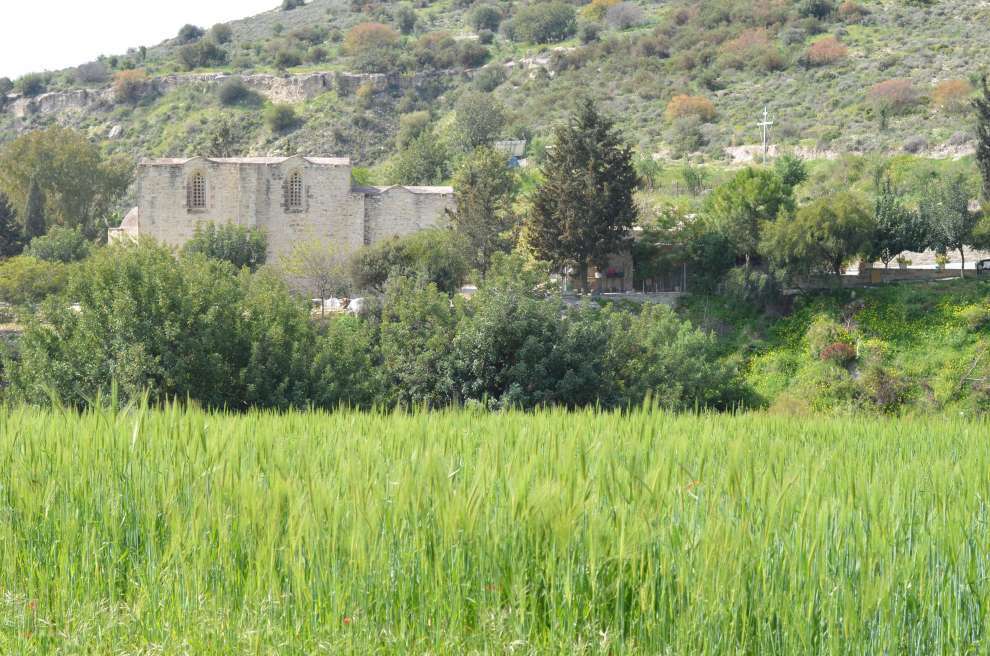 The monastery was initially staffed by Latin Monastic Orders but later during the Turkish occupation it was abandoned and destroyed by several fires.

The legend says that a smaller church preexisted at the location. A wealthy French lady, probably royal, suffering from hemorrhage visited the area. As she entered the church and kissed the icon of Virgin Mary, she was miraculously cured.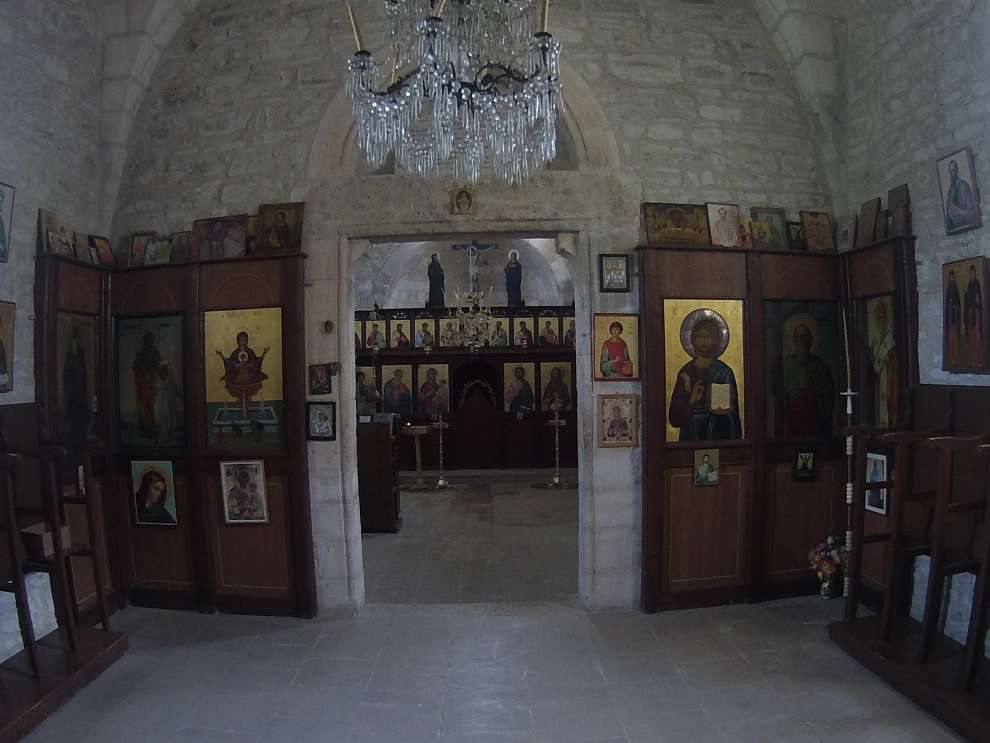 After that incident she founded at the place the bigger gothic church which is dedicated it to Virgin Mary, Zoodohos Pigi meaning the Life Giving Spring. Local people named her "Stazousa" from the Greek verb "stazo", meaning dripping.
Today the monastery belongs to Stavrovouni and is staffed by only one monk. In the recent years the church and part of the cell complex have been completely renovated by the Department of Antiquities of Cyprus.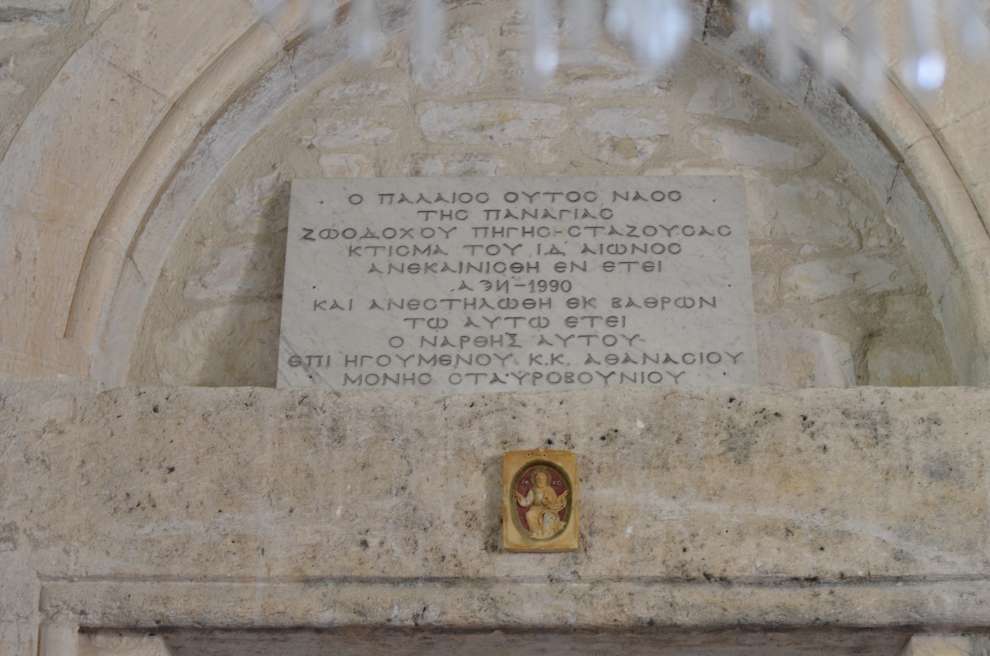 Excavations in the area also revealed a spring of holy water as well as a small church dedicated to John the Baptist.
The church of Mary the Life giving Spring celebrates on the first Friday after the Orthodox Easter. On that day pilgrims from all villages of the area gather to attend the special service honor the day.