Interview with the brothers Herodotos and Andreas Achilleos
Owners of the tavern To Stenorimi
The two brothers Herodotus and Andreas Achilleos, owners of the tavern To Stenorymi have answered the questions of Cyprus Alive, in an interview you may read below.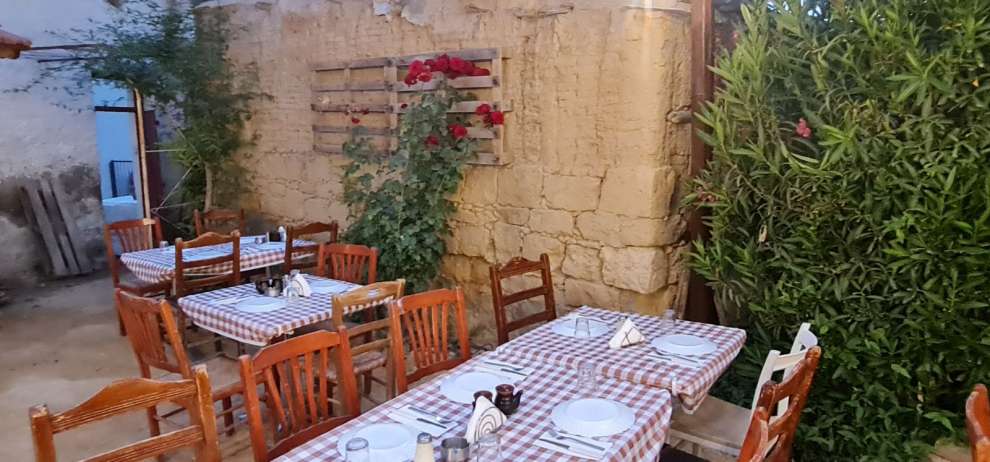 1. Since when has To Stenorymi tavern been operating?
To Stenorymi tavern has been operating since 2016 as a tavern reflecting the atmosphere and music of Rebetika, offering traditional food, a hospitable home ready to welcome our friends, our company.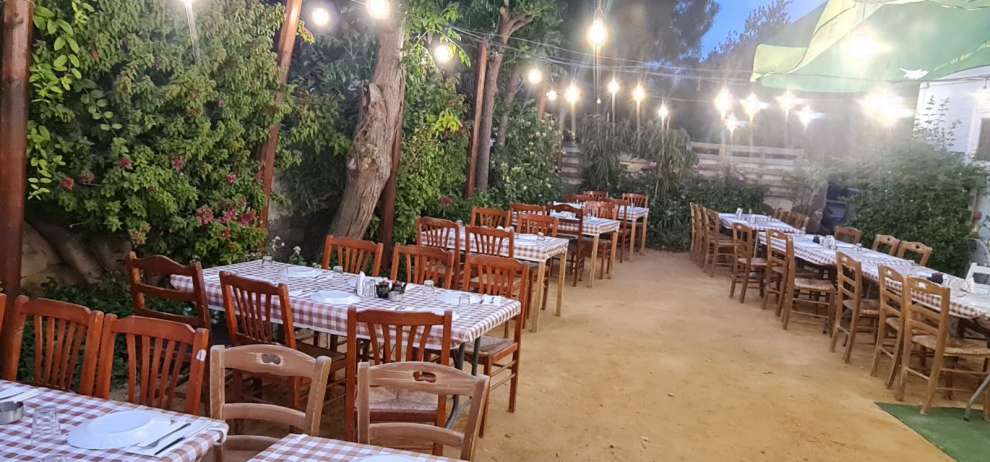 2. What do you offer to your guests in this homely tavern, called Stenorymi (small narrow street)?
Our goal is to offer traditional Cypriot cuisine and hospitality, delicious meze dishes and flavors that we loved since our childhood, in a cozy, warm tavern, that often offers live music entertainment and especially the Rebetika songs. To establish relations of friendship and the sense of belonging to our guests is very important to us. We spare no efforts to make them feel at home. At Stenorymi you'll find any traditional dish, our famous sheftalia, staffed vine leaves, snails, high quality grilled dishes and since May we start serving ofto kleftiko in our yard. We accompany our dishes with our mother's unique recipe of halva with walnuts in syrup (gliko karidaki), as well as with fruit in season.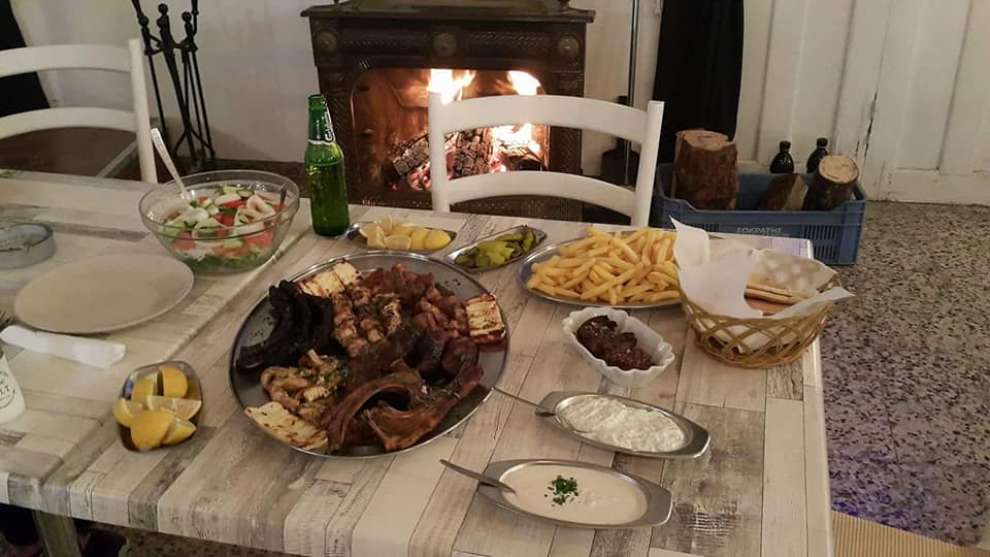 3. A beautiful blooming yard! Where is Stenorymi located? (he cuts a pink rose and offers it to me)
Kyriakos Karaolis square is located in the centre of Aglantzia, what is well known as old Aglatzia.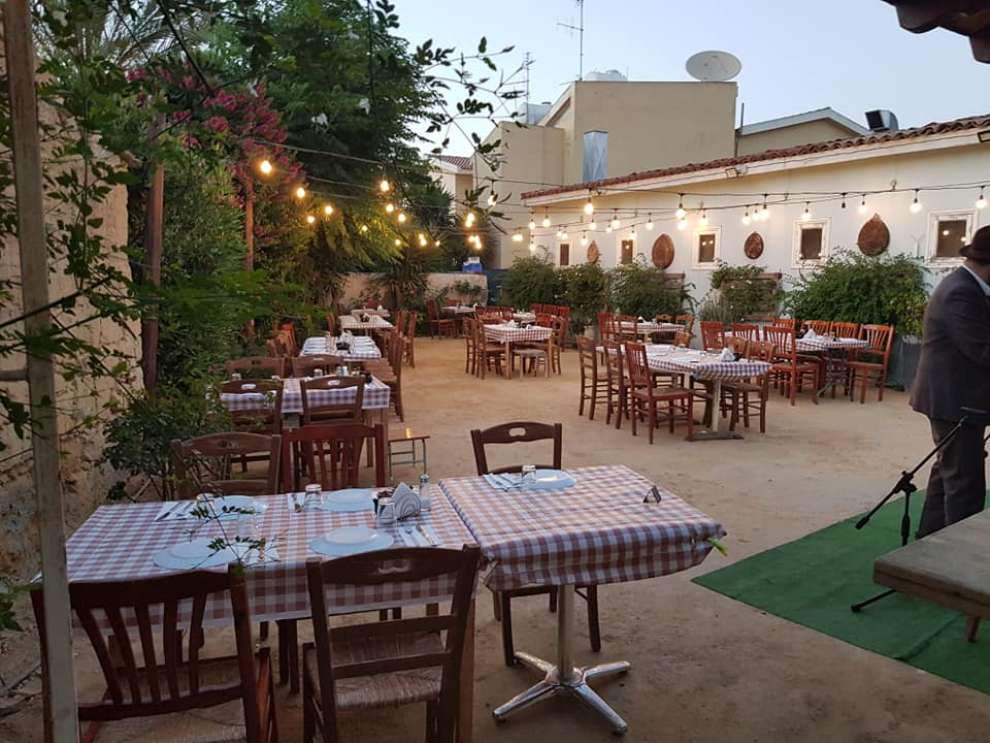 4. What makes your tavern stand out? (I smell the rose)
Above all, the connection we have with our guests, the chemistry. We spare no efforts to create this bond with our guests and they feel like visiting a friendly venue. Stenorymi is a tavern celebrating the spirit of rebetika, offering traditional food and traditional entertainment. Every Friday Stellaras and Efthymakis, two musicians that have created their own live music tradition and every Saturday the famous rebetiko band Cherchez la Femme accompany with their music the festivities. All here is traditional: our yard, our herbs, mint, daphne, basil, oregano… the decoration, the hospitality.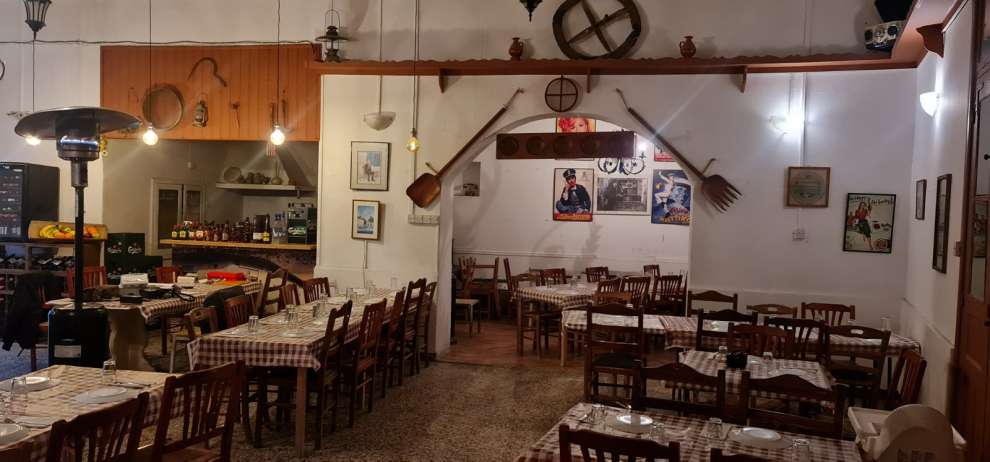 5. What are your future plans, what are your dreams for Stenorymi?
From the first moment we started this effort to preserve this building and renovate it, we were determined to upgrade it and revive its history, since this building has always entertained Cypriots and foreign friends and visitors. We aim to continuously improve it as a tavern, as a hangout spot with vibrant hospitality. We work tirelessly to offer only the best, so our dream is for Stenorymi to become the best tavern, full of guests enjoying traditional cuisine that travelled in time, from our grandparents and arrived to us intact.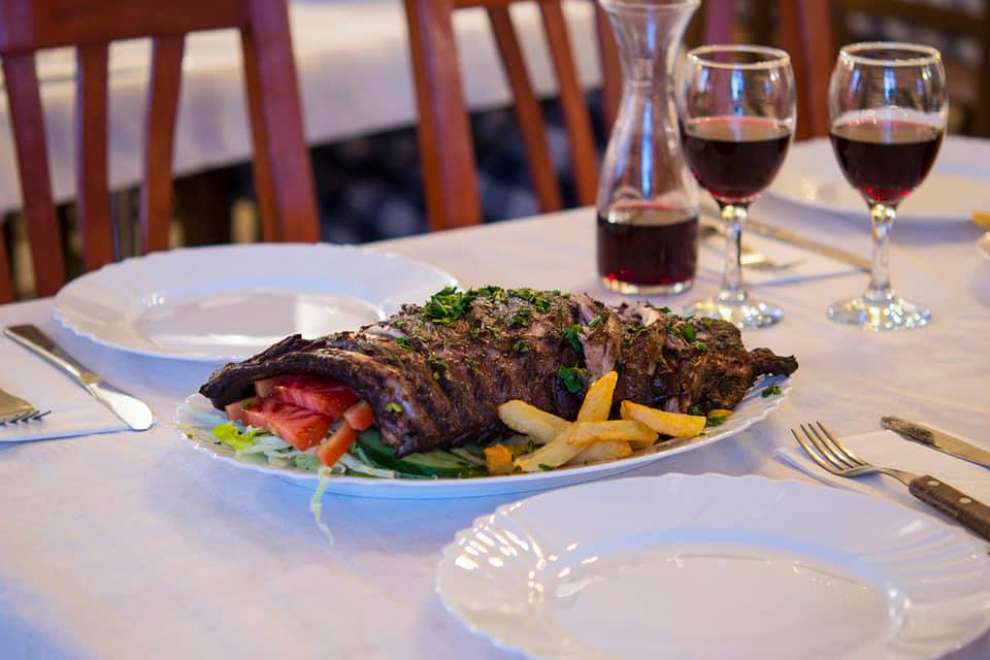 6. Which of these recipes stand out?
We know that our guests always remember our lamb chops cooked in wine, the chicken liver on charcoal, our light, famous sheftalia, the unique recipe of our mother, halva with walnuts in syrup and of course the ofto kleftiko that you must try one day next to the rose bushes and the honeysuckle.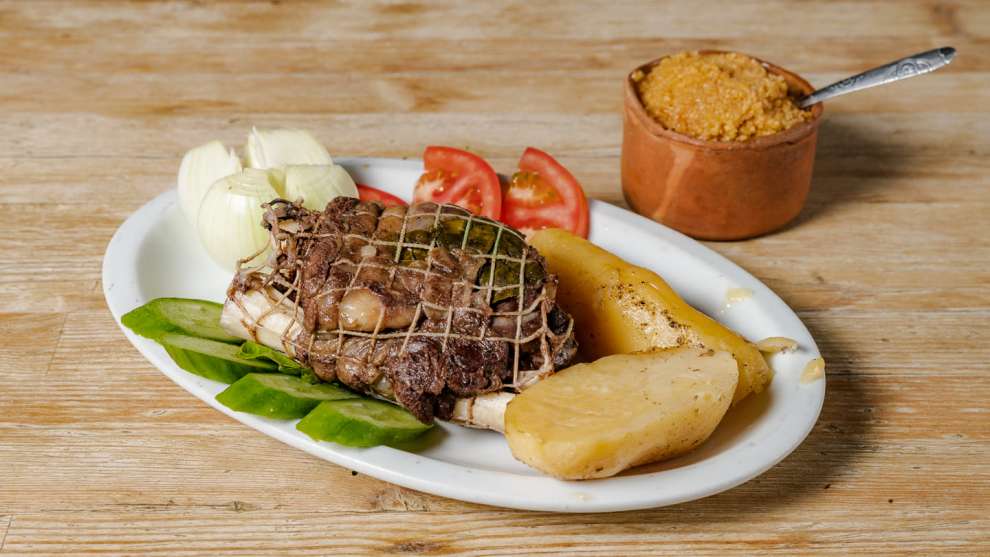 Thank you very much gentlemen and we wish you all the best. We are sure that your customers will continue to trust you and taste the delicious food you offer.