If you are in the Akamas Peninsula, following the southern access from Agios Georgios Pegeias and following inland do not miss to visit the site Hermits.
After organising and arranging as a family or with friends to go to see the beach of the turtles, do not hesitate to go a little further. Whether you are on foot, by car, on a safari, or on a walk, you must definitely visit this place!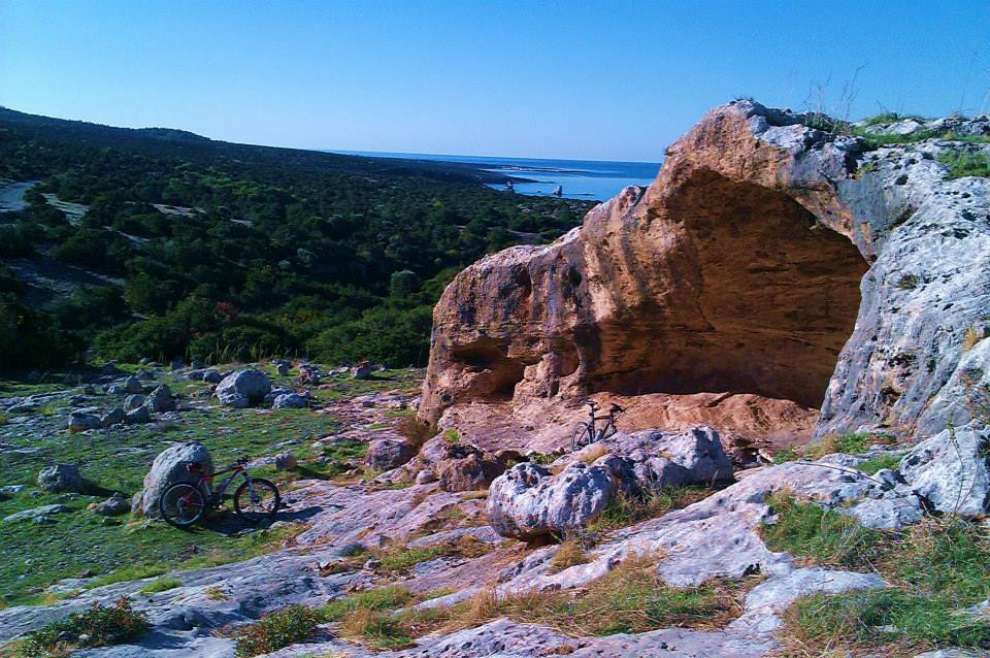 The area of Hermits, therefore, existed in antiquity and according to historical data, inhabited area until the 16th century. This fact is confirmed by the scattered archaeological sites that exist in the area of the Akamas Peninsula. Also in prehistoric maps are settlements on the peninsula which confirms the existence of human activity in the area.
For the sake of truth, reaching the Hermits, one encounters an amazing rocky hill, surrounded by shallow carved caves.
When one sees them, one probably thinks that they are carved tombs, but in fact these caves were the residences of Hermit monks who lived in the area. Hence the name given to this site.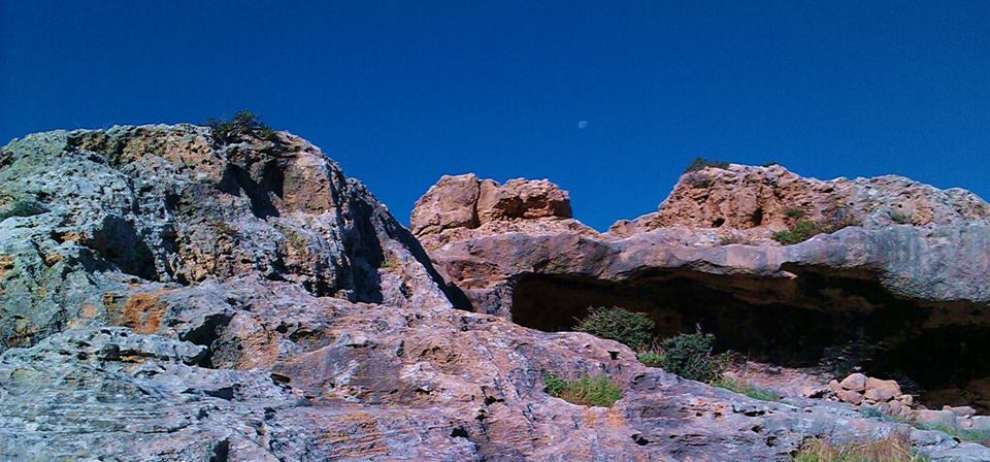 Historically, in the wider area and more specifically along the gorge of Theorakia, there are many other similar hermitages, carved on the steep mountain slopes that surround it. However, due to the abandonment, the nature became wild again and raged in the area with the result that the access to these caves seems extremely difficult to impossible.
The caves of the Hermits of Akamas, however, were not properly understood for their promotion and protection. Thus, shepherds used these caves as part of the stable of their flocks, with the result that the slightest element that would give the evidence and safe conclusions for the flourishing and the course of this admittedly impressive location has been destroyed.
Against the backdrop of the endless blue of the Mediterranean on the one hand and the dense forest of Akamas on the other, with the pristine nature stretching at the foot of this rocky hill it would surely be a quiet but at the same time a divinely inspired place for the hermit monks who were here .
We encourage you to visit this site as well. Maybe it is a source for new experiences, knowledge but also a pleasure of the topography of the area.