The "Bridge of Skarfou", in Simou village!
It dates back to 1618 and it is an important part of our traditional heritage
The "Skarfos Bridge" in Simou: The "Vallanides Road" is located in the northeastern part of Pafos, between the villages of Evretou and Sarama.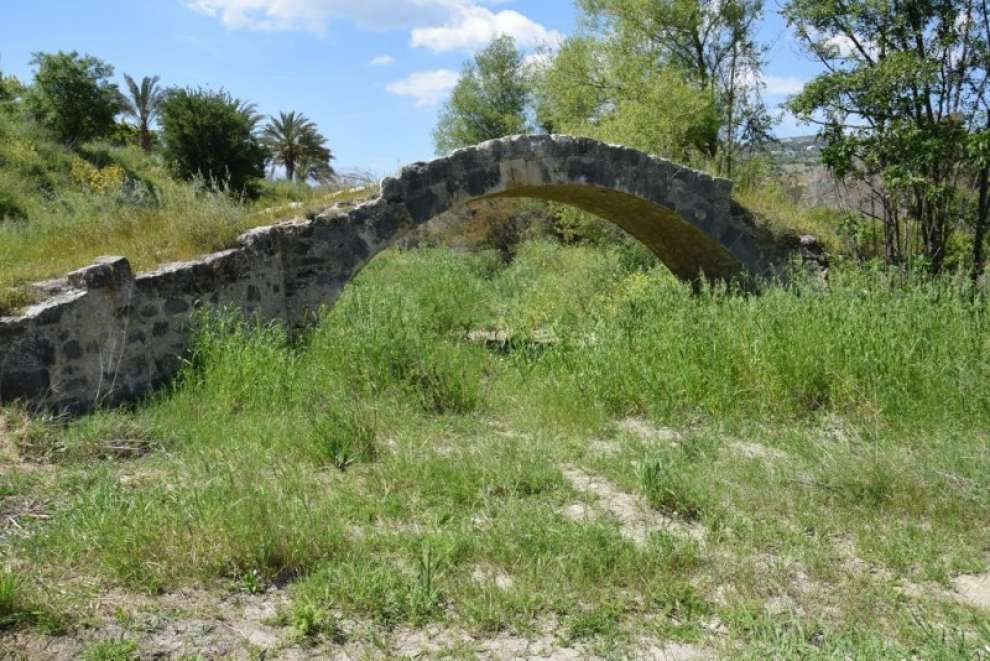 When we arrive at the Bridge, we find the remnants of an abandoned Greek settlement, Skarfou. The last inhabitants of the village seem to have abandoned it around 1931. The settlement is located within the administrative boundaries of the village of Simou. Very close to the settlement there is the bridge of the same name, the bridge of Skarfos. It is a stone built single-aisle bridge with an arc opening of 8.50 metres and a pavement width of 2.75 metres.
The age of the Bridge dates back to 1618, according to an inscription on the bridge. The bridge leaks (not exactly) the river of Stavros of Psokas, which ends a little further, at Evretou dam. Over time, the flow of the river has been diverted by a few metres, and the river no longer passes under the bridge.
The "Skarfos Bridge" in Simou is a very important part of our traditional heritage.
Although today it is left to the elements of nature, unconserved and crowded, it has long been a part of people's everyday life and a key point of our road network. Unfortunately, despite its invaluable value, it did not receive the necessary attention and maintenance.
Nevertheless, the scenery that composes the area of the bridge, in conjunction with the river, refers to other times, for those who yearn for the good old days, when people circulated with the donkeys, without the stress of everyday life. Its great cultural value is also highlighted by the fact that the Skarfos bridge is used as the logo of the Simou community.
Those who intend to visit the bridge, en route from Polis Chrysochous, climbing to the village of Simou, passing the village of Giolou and the dam of Evretou, there is a left turn that leads to the bridge. The road is quite good, while along the road passes the river Stavros tis Psokas.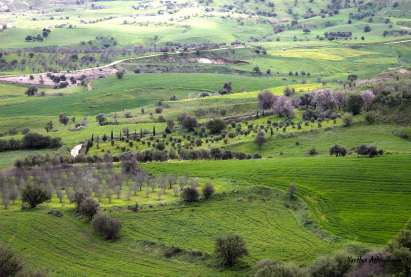 Simou Village