CANCER! A disease usually associated with the adult population. Smoking, alcohol consumption and UV exposure are some of the various risk factors linked with different types of cancer. For some types, there are even well established screening methods that aid in the prevention and early detection, leading to better prognosis and more favourable outcomes.
The word CANCER, becomes even more malicious, and darker, when it affects children. We, as young adults, expect to lose our parents at some part of our lives, some sooner than others; this is the normal cycle of life. But it is not in the nature of parents to lose their children, regardless of the disease they suffer from.
Alex Thalassinos started a fundraiser for Zoe, a 16-year-old girl recovering from brain cancer. He will hold a half-marathon in Budapest on April 14 (this Sunday) to raise as much money as possible so that Zoe can restore it (physiotherapy and speech therapy)
He cannot imagine what goes through a parents head, when given the news that their child has been diagnosed with cancer.
On the 5th of October 2018, 16 year old Zoe was diagnosed with brain cancer. Since then, she has undergone 3 neurosurgical procedures, and spent many days in the ICU, and almost 3 months in a recovery centre. Her doctors are very optimistic about her progress and state that she is recovering much faster than what they expected. Zoe is now back at her house where she has a loving family that adores her.
Due to the unexpected and sudden turn of events that Zoe and her family had to face. He has decided that this year he will be running the Vivicitta half marathon (21km) in Budapest, in order to raise money for the upcoming recovery procedures Zoe will need, such as speech therapy and intense physiotherapy.
On April 14th he will be running a small distance, for a big cause. Help him prove that actions speak louder than words!
To donate for 16-year-old Zoe, click HERE.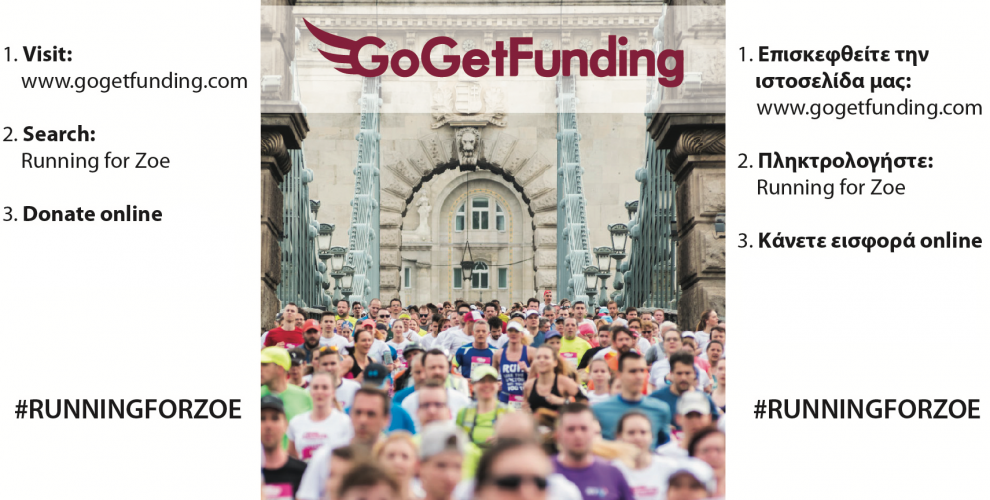 #RUNNINGFORZOE
#WHOAREYOURUNNINGFOR