Chandria
A "hidden" village in the mountain
Never before I've heard about or visited this small village in Chandria. When I did, however, I discovered it was a village that exudes tranquility and relaxation. In fact, it is said that the village has healing abilities due to fresh air and nature.
Chandria belongs to the Limassol province. It is the second highest village of Cyprus after Prodromos, at an altitude of 1275 meters. The village of Chandria is located on the southern slopes of Madari, while it is divided by the tributaries of the river Limnati. It is close to the villages Agridia, Saranti and Livadia Pitsilia, 2km away from Kyperounta, 4km from Polystypros and 6km from Agros.
Although the village has a small arable land, there are small orchards with walnuts, apple trees, pear trees, peach trees and other various fruit trees. The mountain villages of the village are filled with blossoming almonds in the spring, adding a beautiful pink touch to the mountainside of the village.
The population of the village according to the 2011 census is 162 inhabitants. The largest population recorded in the village was 558 residents in 1976. Since then the number has been decreasing steadily.
The village is decorated with the imposing Byzantine Church of Archangel Michael.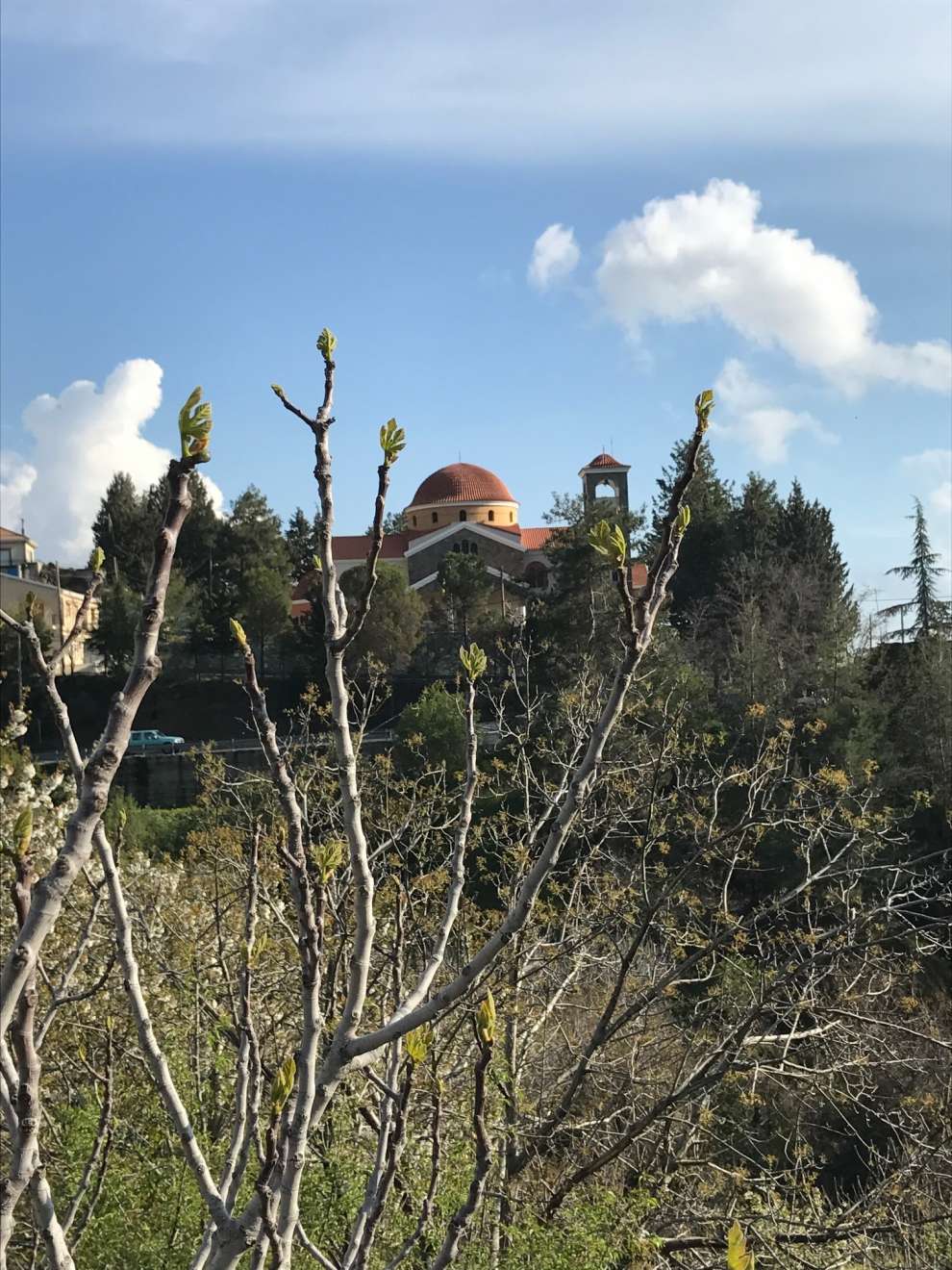 Historical mention of the village is the fact that during the liberation struggle of 1955-1959 guerrilla groups in the village were fighting in the village. In Chandria was born and raised the E.O.K.A fighter, Stylianos Lenas, who was killed on March 28, 1957.