Ayia Napa's big moment has arrived! The 14th Ayia Napa Medieval Festival is now a reality.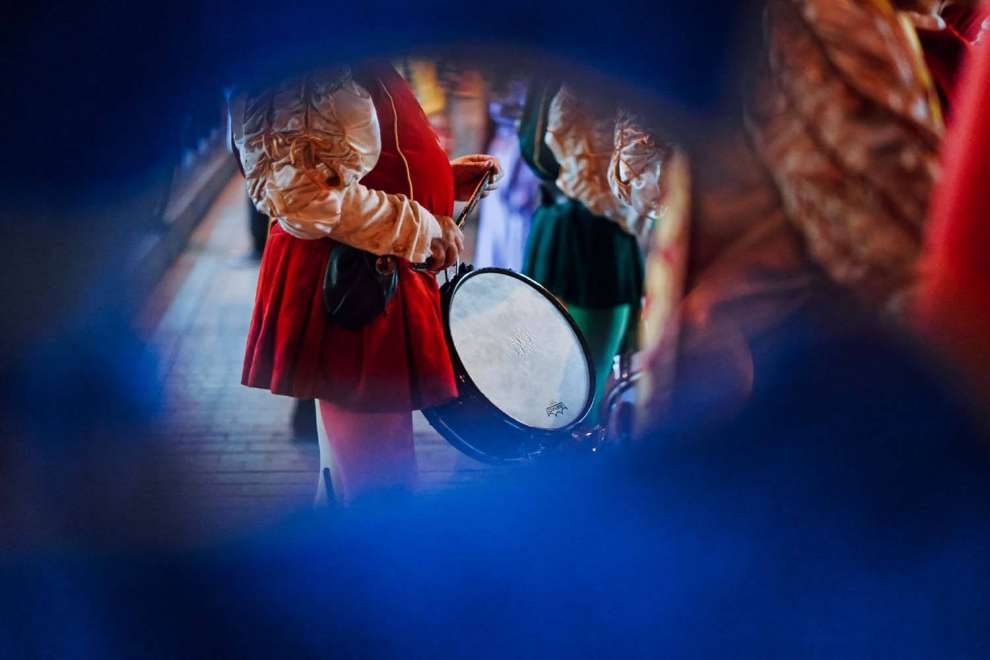 On Saturday, 12th October 2019, the largest and only Festival of this kind, in our country, will open its gates at the Central Square in front of the Medieval Monastery to welcome the thousands of people expected to flood Ayia Napa. The opening will be done at 8.00pm by the Deputy Minister of Tourism Mr. Savvas Perdios.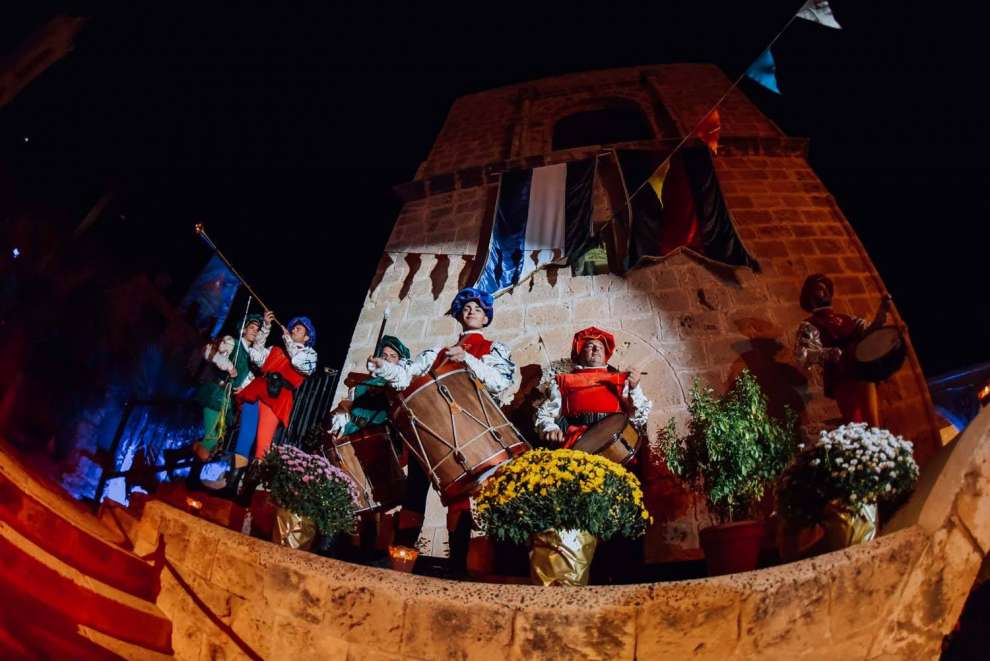 It will last for for eight days, until the 19th October. Residence, local and tourist visitors will be joined by knights, acrobats, princesses, dragons, witches, fairies, fairy-tale heroes as well as Cypriot and Greek artists. They will help visitors travel through time to the Middle Ages, gaining medieval experiences and unique moments.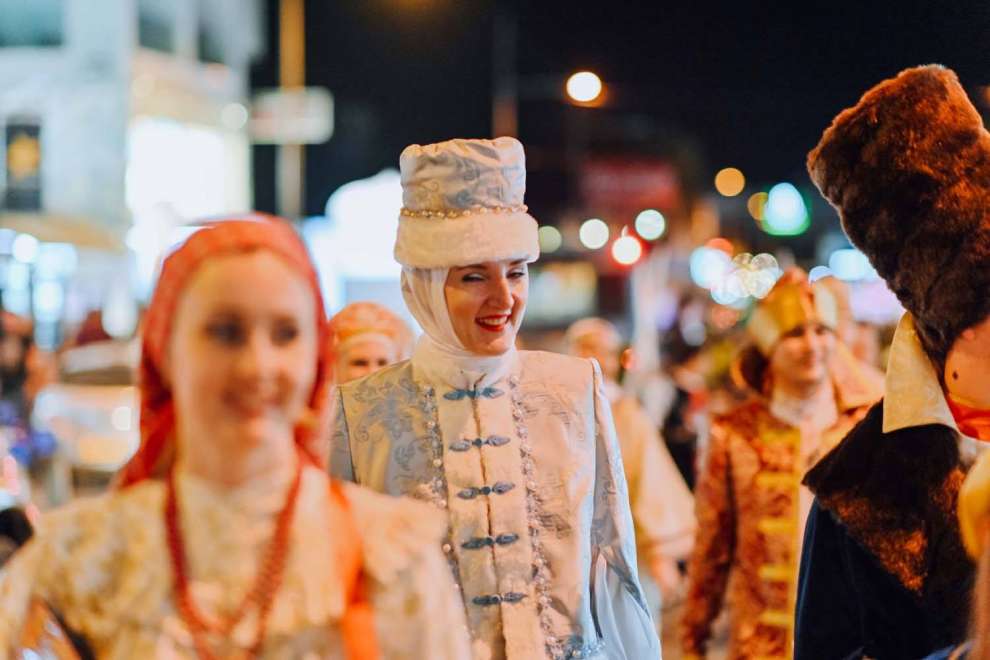 So everything is ready - the streets, places around the Medieval Monastery have been flagged with medieval flags and the participating countries, the kiosks that will have remarkable exhibitions of Medieval masks, jewellery, pottery, hagiography, medieval reinforcements, crafts, medieval dresses etc. These kiosks have been placed outside of the Medieval Monastery. Bands from abroad have already begun to arrive and all predict a festive climate and a fantastic week will follow, between 12-19 October 2019.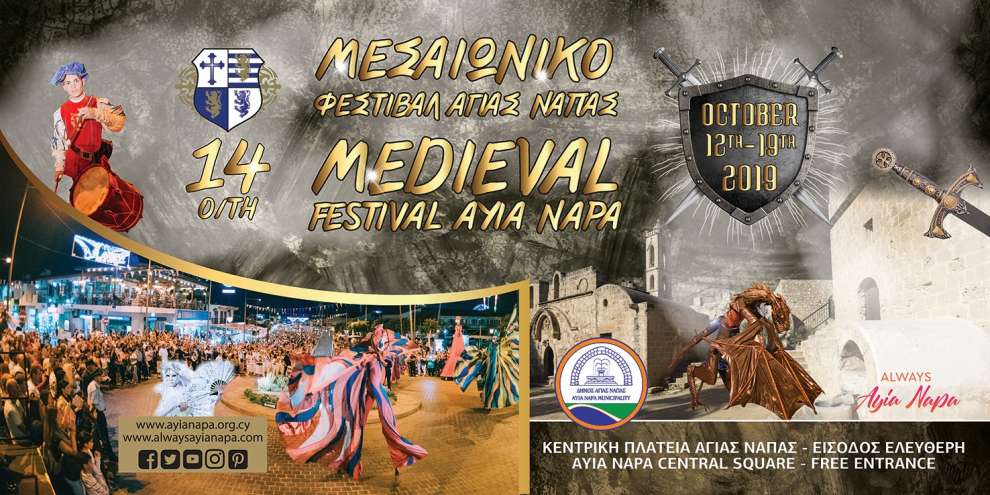 Over 25 notable bands will appear, bands from Russia, Holland, Italy, Spain, Germany, Czech Republic, Belarus, Ukraine, Venice and Cyprus specialising in music, dance, theatre, various customs and they will take part in activities of medieval times.

The program also includes remarkable concerts such as:
Saturday 12/10: With the great Greek artist Manolis Mitsia
Sunday 13/10: With the Cypriot artists Tasoula Kallenou and Kouli Theodorou
Thursday 17/10: With Michalis Kouloumi and with the Spanish artists, Efren Lopez
Friday 18/10: With the opera of Cypriot composer Polyviou Charalambous "Ayia Napa - History of Thousands of Years"
Saturday 19/10: With "Cafe Aman Istanbul"
Prior to the start of the program, there will be daily parades from the Port to the Central Square of the Monastery, with all music groups, dance groups and other groups participating. Upon their entrance to the Square, the dance groups and bands will perform something different each day.

Entrance throughout the Medieval Festival is free to the public.
View the program in detail by clicking HERE and HERE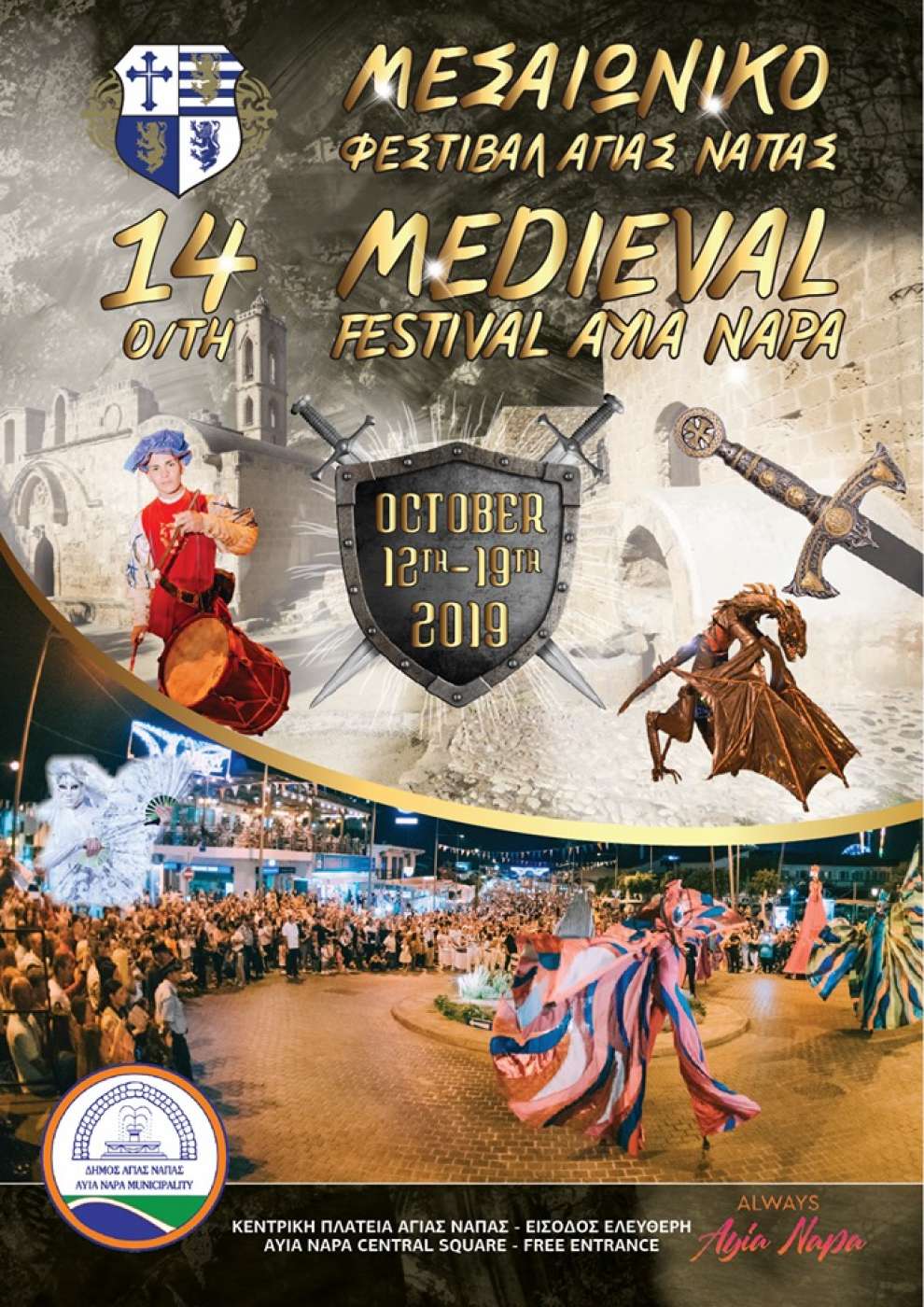 Source: Municipality of Ayia Napa