Chia seeds
Why should we choose them?
Chia seeds (Salvia Hispanica) are seeds that are found in Mexico and Guatemala and have begun to be consumed in the rest of the world in recent years due to the nutritional properties they possess. The characteristic of these seeds is that they high in fibre and are hydrated.
In addition, the recent approval of chia seeds as a novel food by the European Parliament allows their consumption and incorporation into a wide range of foods. For this reason they have become widely available in the food market.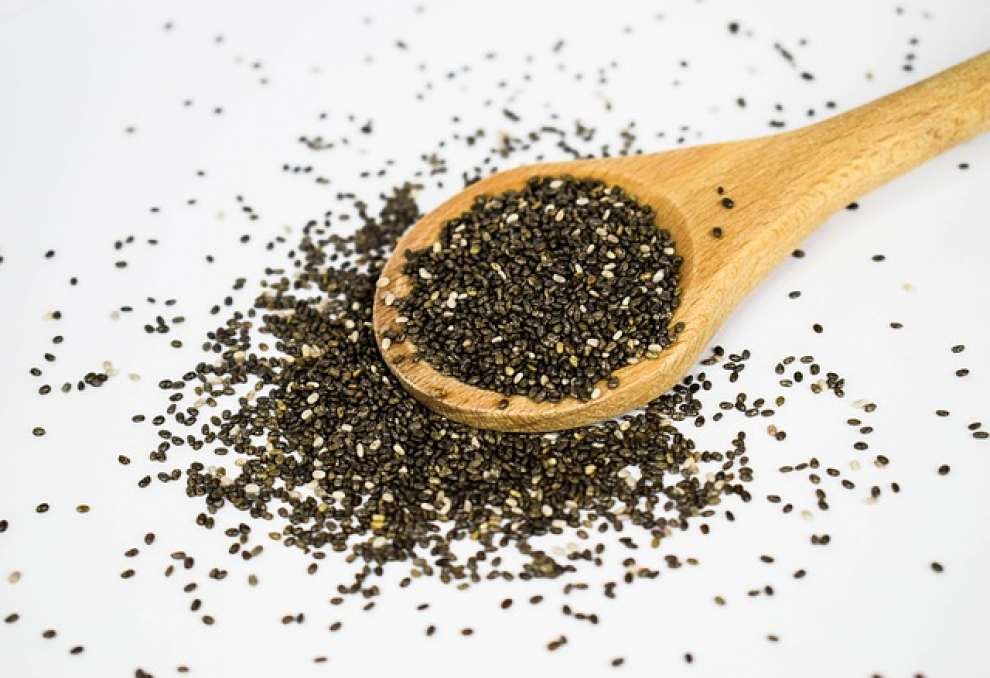 Nutrients
The dietary guidelines of some countries, such as Brazil, Germany and Sweden, recommend that the diet of the population be more plant-based, thus encouraging the consumption of foods with a high content of bioactive compounds and nutrients such as chia seeds. It is an excellent source of fat (20% to 34%), especially polyunsaturated fatty acids such as α-linolenic (60%) and linoleic (20%). In addition, high levels of protein (16% to 26%), mainly prolamins, and dietary fibre content (23% to 41%) have been reported. Vitamins (mainly B-complex) and minerals (calcium, phosphorus and potassium, amongst others) have also been described in significant amounts. For the above reasons it has rightfully earned a place in superfoods.
What researches have shown
In terms of other bioactive compounds, chia seeds are also a source of antioxidants, such as chlorogenic and caffeic acids, quercetin and kaempferol. Due to their described composition, chia seeds have been associated with different medicinal effects, particularly anti-inflammatory and anti-diabetic activities and positive effects on cardiovascular diseases and hypertension
Studies have shown that due to the bioactive compounds, they help fight various chronic diseases such as diabetes, obesity, cardiovascular diseases and metabolic diseases such as cancer. In addition, due to the absence of gluten, these seeds are suitable for patients with celiac disease.
Chia pudding - Breakfast with chia seeds
The most widespread recipe which often accompanies this food is the well-known overnight gel made from chia seeds. A very practical recipe which we will describe right away.
In a glass jar with a lid, from the night before, add 200 ml of milk, 2 tbsp. chia seeds and 1 tbsp. honey. Mix very well, close the lid of the jar and then leave it in the fridge all night. In the morning the pudding you created will be ready as the seeds have released their jelly and set the ingredients. On top you can optionally accompany with a few almonds and 1 spoonful of raisins. Also ideal for workers so they can take it to work. Enjoy!
Where else can I use them?
Beyond pudding, chia seeds can be added to smoothies, salads and even meals as a finishing touch. In this way, this superfood can be included in your daily life.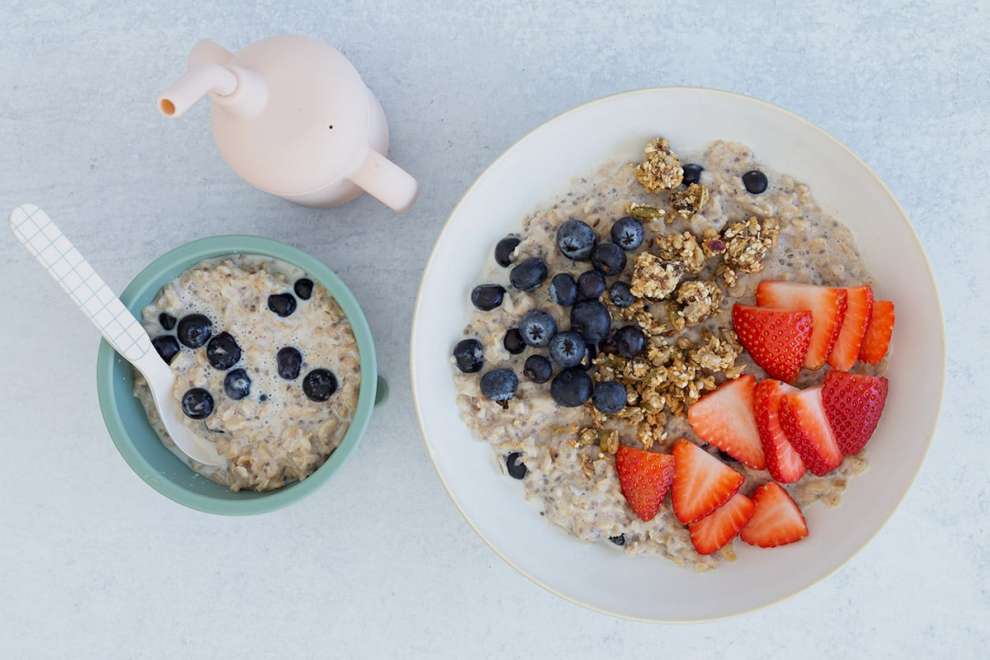 Bibliography 

Chia (Salvia hispanica L.) Seed Germination: a Brief Review
Vanessa Dos Santos Chiappetta Nogueira Salgado 1, Lilia Zago 1, Adriane Elisabete Costa Antunes 2, Roberta Fontanive Miyahira 3

Nutritional and Functional New Perspectives and Potential Health Benefits of Quinoa and Chia Seeds
Aparna Agarwal 1, Rizwana 2, Abhishek Dutt Tripathi 3, Tarika Kumar 4, Kanti Prakash Sharma 5, Sanjay Kumar Singh Patel 6

Chia seeds: an ancient grain trending in modern human diets
Diana Melo 1, Thelma B Machado, M Beatriz P P Oliveira