| | | | | |
| --- | --- | --- | --- | --- |
| Prep time | Cook time | Total time | Difficulty Degree | Serves |
| 20 minutes | 20 minutes | 40 minutes | Easy | 4 persons |
Green beans is a very nutritious food in our daily diet and is very good to be included for weight loss programmes, especially when combined with other vegetables and may be used in a lot of recipes. This low-calorie dietary choice is great for acquiring vitamins and minerals without adding any unwanted pounds!

There are approximately 150 varieties of green beans throughout the world that come in all shapes and colors, even purple! Despite the variable appearance of the beans, their nutritional content and health benefits remain similar.
Ingredients:
1 kg fresh green beans washed, cleaned and cut in pieces
3 fresh carrots (cut in thick slices)
2 large fresh potatoes washed, peeled (cut in cubes)
1 large onion chopped
3-4 ripe tomatoes blended or 1 package of tomatoe pulp/juice
1 teaspoon vegetable stock powder
4 tablespoons olive oil
salt and pepper to taste
Preparation:
1. In a casserole put the olive oil with the onion, carrots and potatoes, and saute for a few minutes to get a light golden colour. Add the green beans, stir for another 2-3 minutes, add the tomatoes, the vegetable stock and cover with water.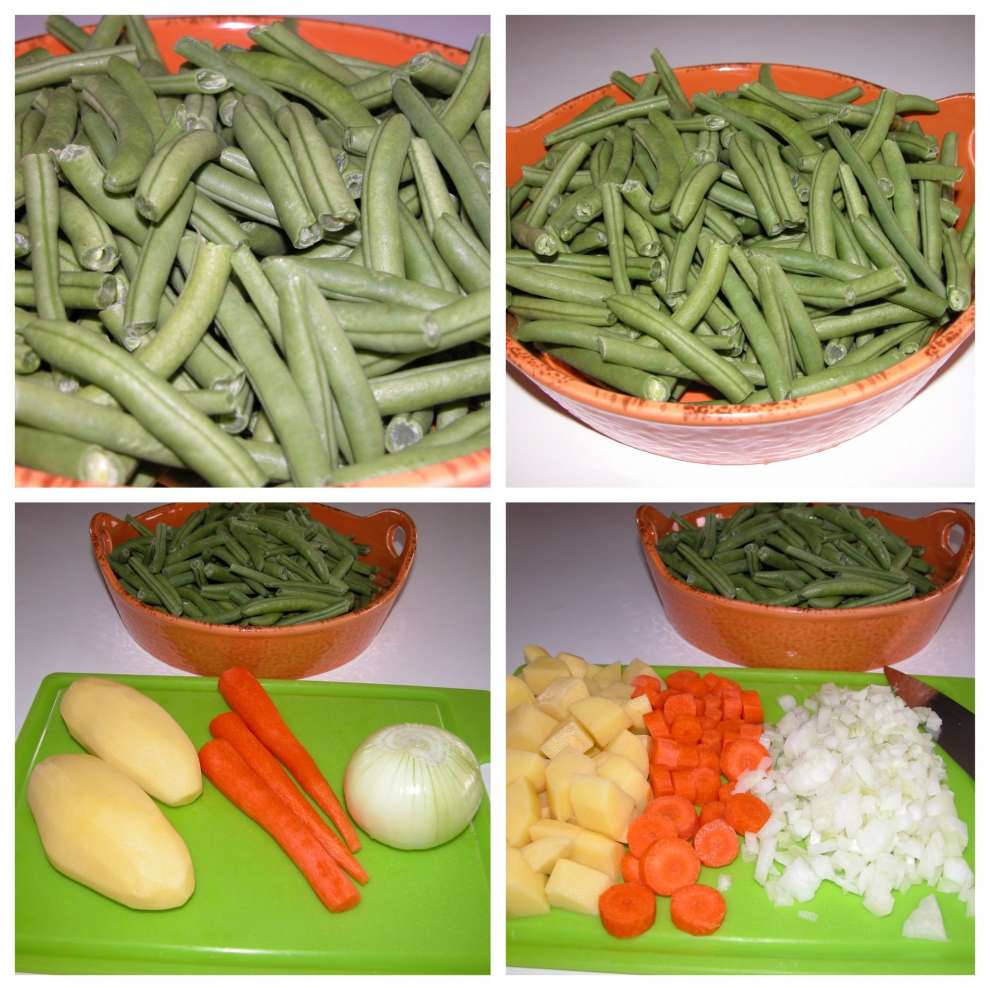 2. Let them on high heat until boiling and cover with the lid and let simmer for about 20 minutes.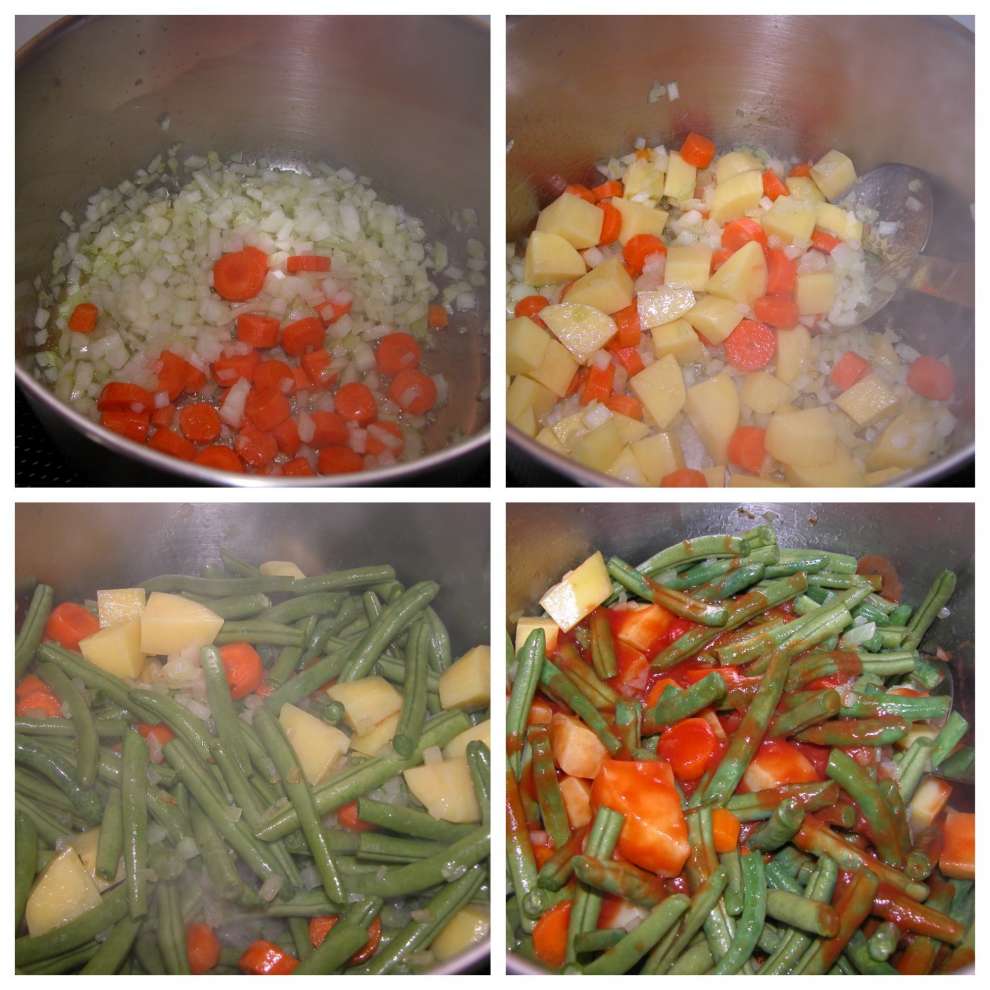 3. Season with salt and pepper and serve.

| | |
| --- | --- |
| Tip of the Chef | We may also use frozen green beans if fresh is not available for the recipe. |
| | |
| --- | --- |
| Tip of the Nutritionist | Green beans are low in calories and fat and contain no cholesterol. The fiber content is very high, and it also provides some of your daily protein requirements. They also act as an easy source for acquiring vitamins like A, C, K, B6, and folic acid. In terms of minerals, green beans are a good source of calcium, iron, manganese, potassium, and copper. |