Make the most delicious vegan mayonnaise
Mayonnaise without guilt and only 3 ingredients!
Now you can have vegan mayonnaise, without eggs or other animal additives and just as delicious as the classic one and even more!
Many people may not like the classic mayonnaise because it is full of eggs and unhealthy fats.
Now with only 3 ingredients you will be able to make your own mayonnaise, more tasty, healthier and with less calories! Mayonnaise without guilt has finally been discovered!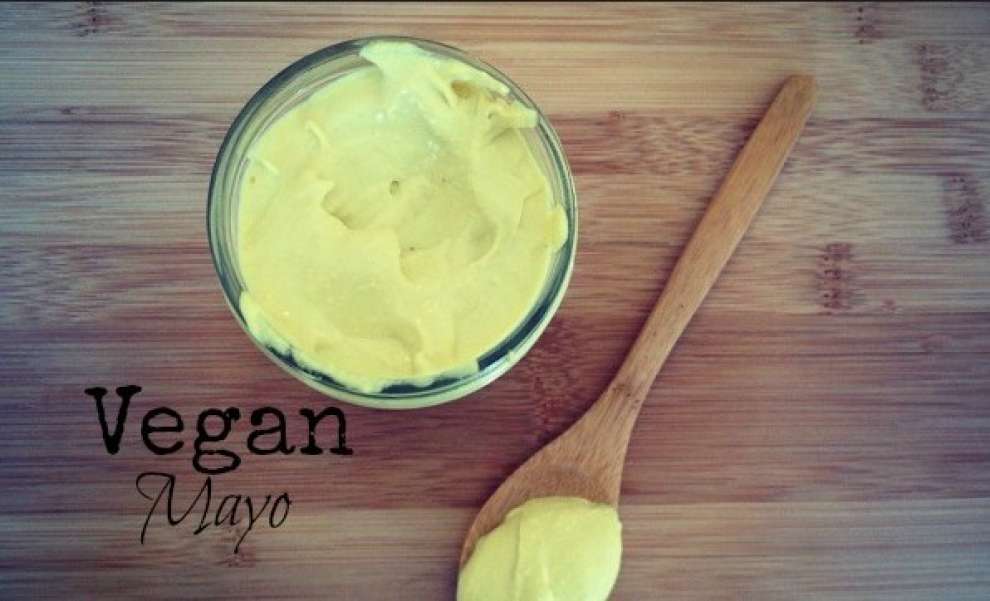 What you will need:
1 glass of sunflower oil
Half a glass of soy or almond milk or coconut milk
1 tablespoon fresh lemon
some salt for the taste
The vegan mayonnaise is being made in just 10 minutes!
How to make it:
- Take a long jar (like the ones we put the jams in)
- Pour in the oil of your choice, you can put sunflower oil or soybean oil. Mayonnaise becomes very heavy with olive oil, but if you have only olive oil, you can use it without fear.
- Pour in the milk and lemon and at the end, add the salt.
- Stir all ingredients together in the blender or with a mixer for 2 minutes, until the oil becomes one with the mixture. (if you have patience, you can do it by hand). Once the mixture is fluffy, the mayonnaise is ready.
You can keep the mayonnaise in your fridge for up to 3 days to prevent it from spoiling. If you want less mixture, you can use half amount of the ingredients.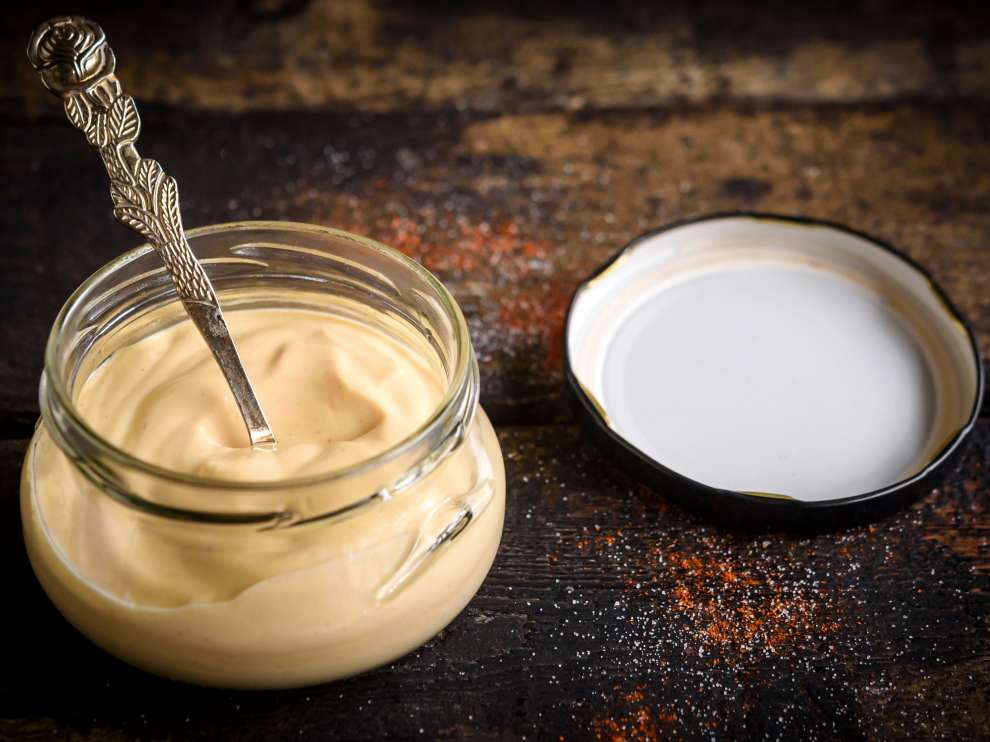 So just simply like this, your own vegan mayonnaise, the mayonnaise without guilt is ready!
Photos from: