Refreshing Summer Pesto Salad!
Make the must summer salad with 4 simple steps
Especially in the summer we choose to eat meals that are lighter and a salad is the perfect meal for the season. You can enjoy it for lunch, dinner or whenever you like!
Below we recommend an easy, fast and delicious salad for the hot summer days.
Ingredients for 4 servings:
For the SALAD
2 zucchinis
2 yellow squashes or 2 cucumbers
2 carrots
2 small cups (400g) cherry tomatos
olive oil, for drizzling
salt, to taste
pepper, to taste
For the PESTO
2 cups (80g) fresh basil
1 cup (35g) fresh parsley
½ cup (65g) cashews
1 clove garlic
½ teaspoon salt
¼ teaspoon pepper
1 tablespoon lemon juice
½ cup (120mL) olive oil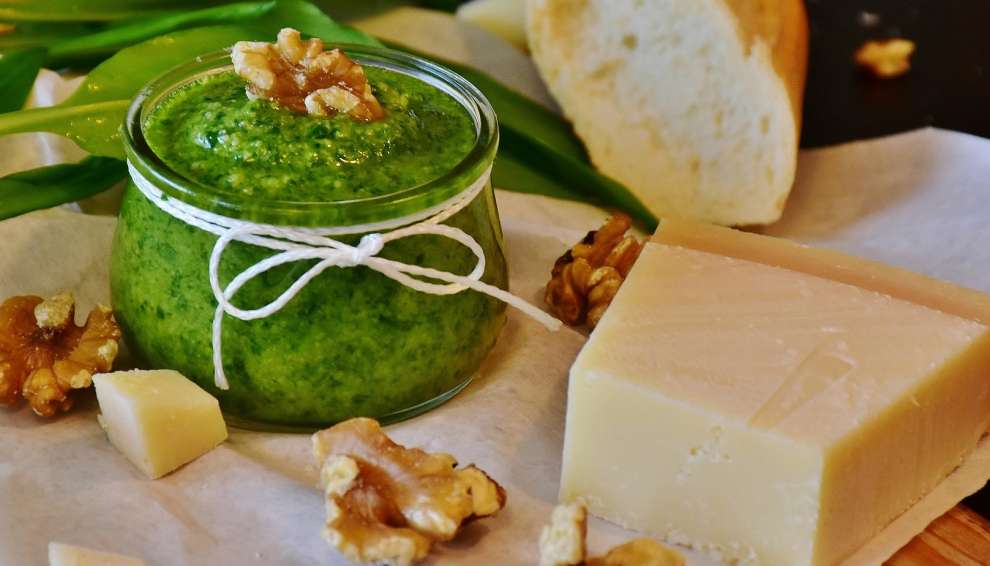 Preparation:
Step 1: Cut the ends off the zucchini. With a peeler, cut all the vegetables into thin strips and place them in a large bowl. Repeat with the yellow squash and carrots. Cut the cherry tomatoes in half and add everything in the bowl.
Step 2: Drizzle olive oil over the vegetables and season with salt and pepper. Stir well to combine.
Step 3: Make the pesto: Add the basil, parsley, cashews, garlic, salt, pepper, lemon juice, and olive oil to a food processor and blend until the mixture is smooth.
Step 4: Spoon as much pesto as you like into the salad and mix well with tongs until fully coated and serve. You can also add nuts of your choice.
Extra tip: You can add pomegranate or some grilled chicken.