The Magical Pull of Fig Tree Bay
How I chose to live in this part of Cyprus
Have you been to Fig Tree Bay? Here are a couple of photographs that I took back in 2007, when I came to Cyprus for an exploratory reckie to decide on a suitable location for living in Cyprus.

I recently met up with a friend of mine from England who came home to Protaras for a week. "Let's meet up at Fig Tree Bay," he said. Well some posts on Facebook were clearly in order.
You should have seen the comments they elicited:
"Omg this water".
"Super wonderful".
"The water is amazing".
"Gorgeous. Love that beach".
"Simply beautiful".
"If I get there I'm going to follow your holiday route because everywhere looks amazing".
"Ps yes I'm jelly! I just want to be right there in that sea".



Fig Tree Bay is one of those places, of which admittedly there are quite a few in Greece and Cyprus, which generate a wonderful feeling of well-being, where you recline on sun-loungers in the sun or under an umbrella chatting to your friends. You feast your eyes on nature's spectacular colour scheme with the background gurgling of happy children playing at the water's edge (no whining, they are all too happy)! If it is warm enough you swim, if not, it will be warm enough tomorrow. If you get hungry or thirsty, bars and restaurants above the beach will provide refreshment.
You feel content to just be. However, should you feel incomplete without an internet connection, the municipality will provide you with a connection code when you pay your 2 euros for your sun lounger.
Fig Tree Bay got its name after the Fig Trees growing along the coast. A little islet to which one can swim is covered in local vegetation. The beach itself is sandy and designated as a blue flag beach. Trip Advisor rates it in its list of best beaches in Europe!

"Oh fooderies!" you may be wondering. "Where should we eat along that stretch of beach?" If you are relaxing at Fig Tree Bay and want a lunch-time snack Zefkas is the most conveniently situated with nice traditional Cyprus food. There is both a snack bar and a posh restaurant. Further down the beach past Fig Tree Bay Bay itself is The Yianna Maria. They scored lots of Brownie points with me when I went along for a round of beers and a portion of chips and some olives. Although it was an insignificant order, the chips were piping hot and beautifully prepared. Then you have a little further down Di Capilla and Zaphiros. I marginally prefer the latter. Incredible value here with Pina Colada cocktails at €3.50. My own favourite beach-front haunt, whether for a drink, a snack or a full-blown meal, is further down still at the Kalamies (situated the other end of the bay from the chapel of Agios Nikolaos). Incidentally, if you like Octopus, they cook it to perfection at Kalamies.
Well my 2007 trip was planned purely as initial exploration, but I decided there and then that this was the area in which I wanted to live and I found the specific house I wanted to buy (though it was a lump of cement at the time). I wonder if these scenes of Fig Tree Bay influenced my thinking. I just love it here!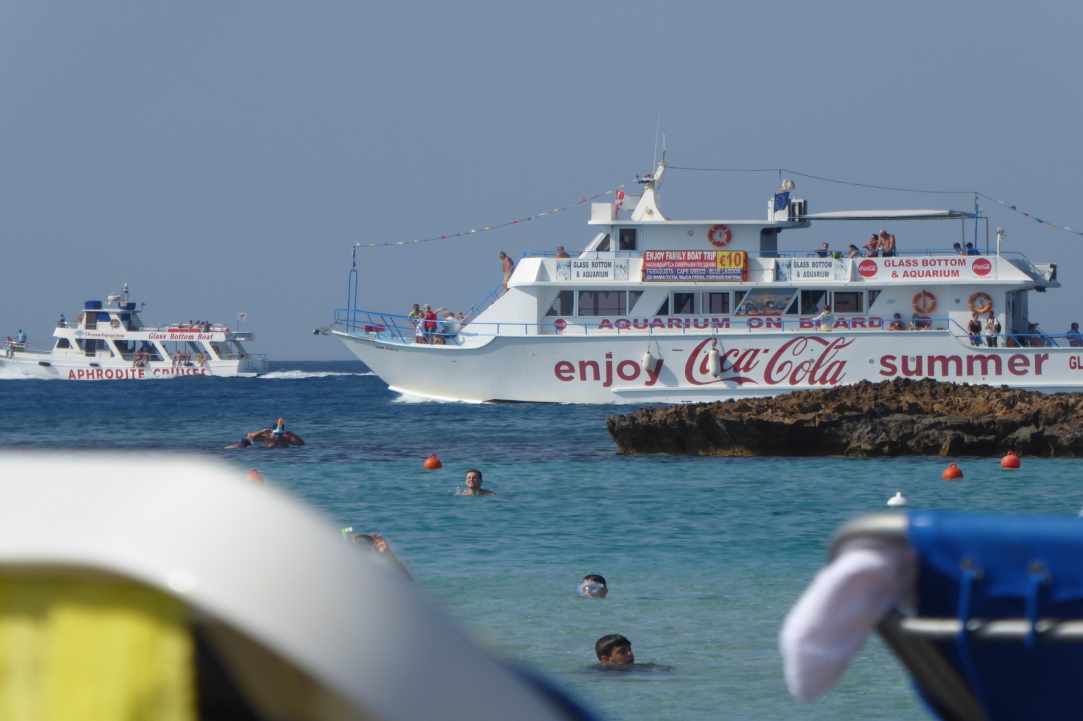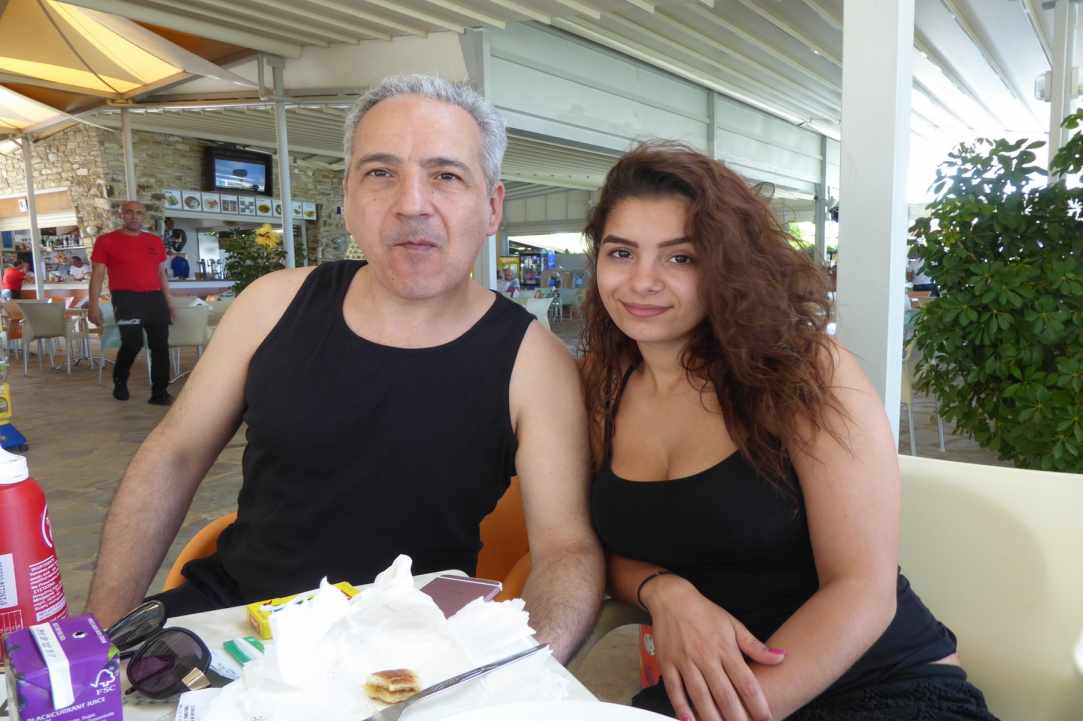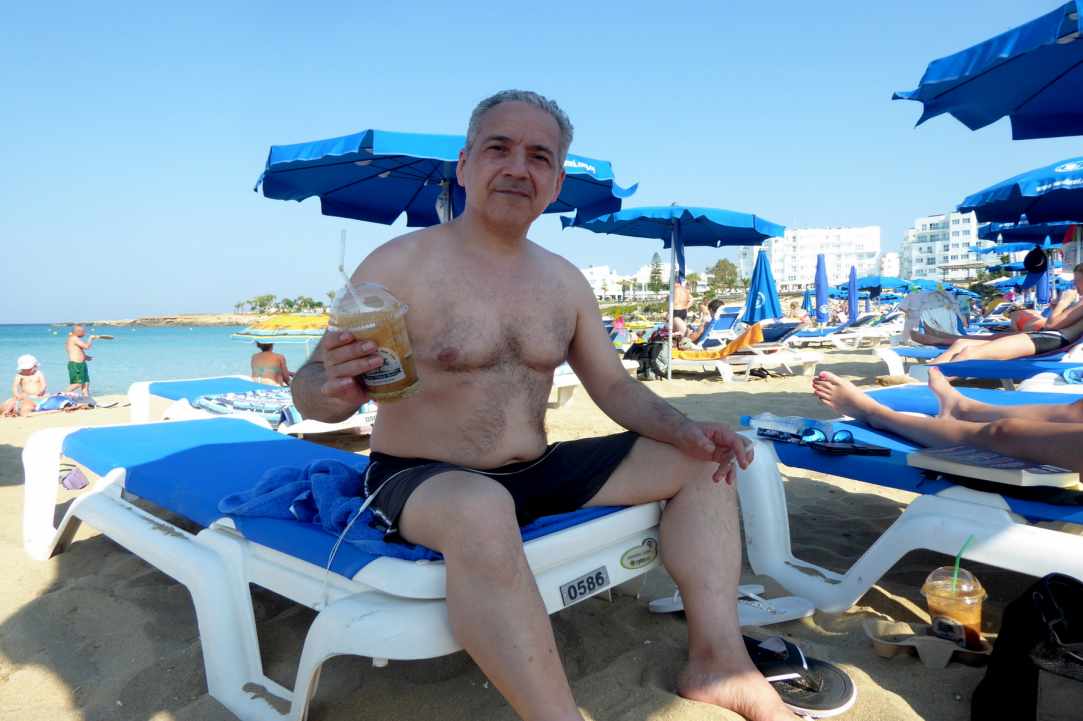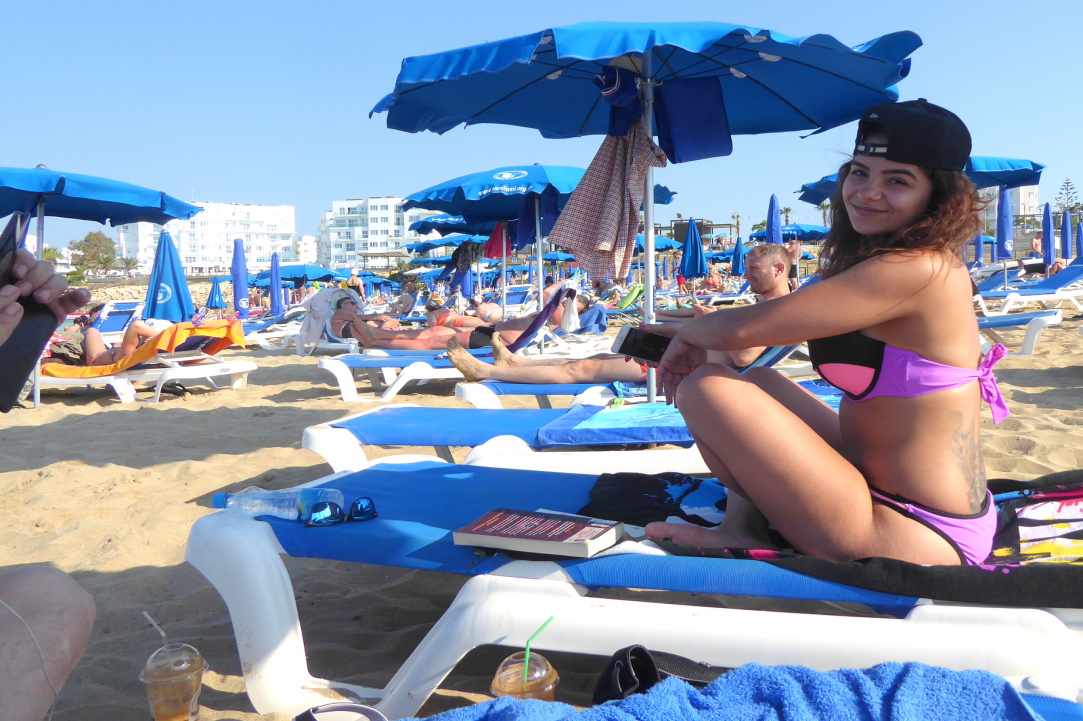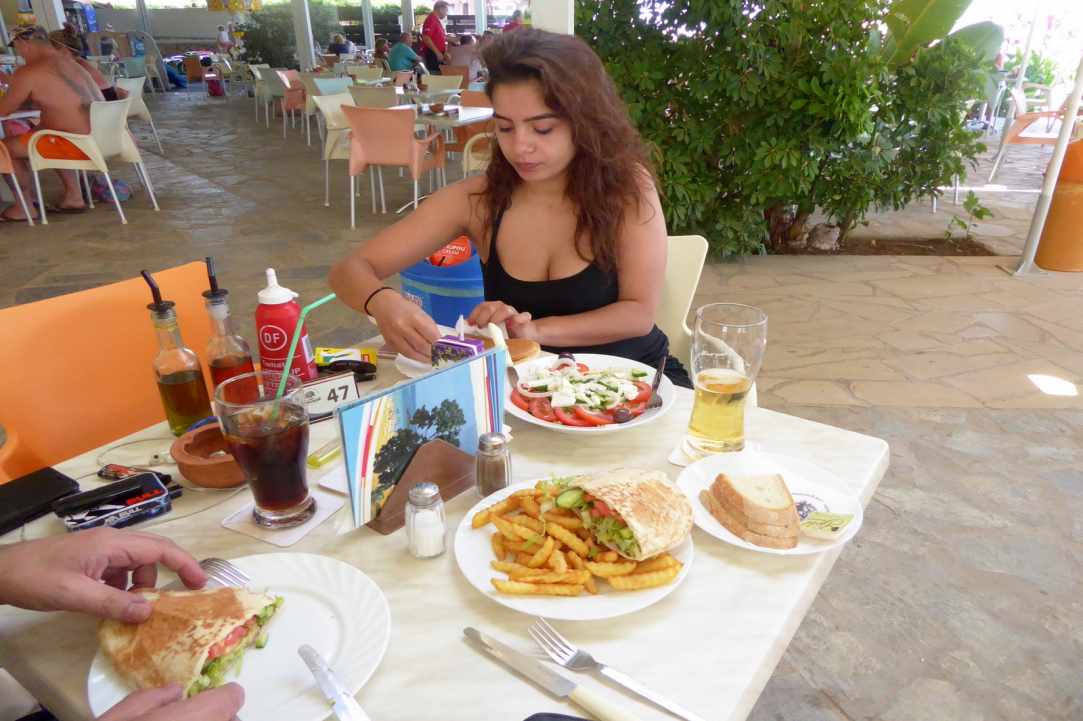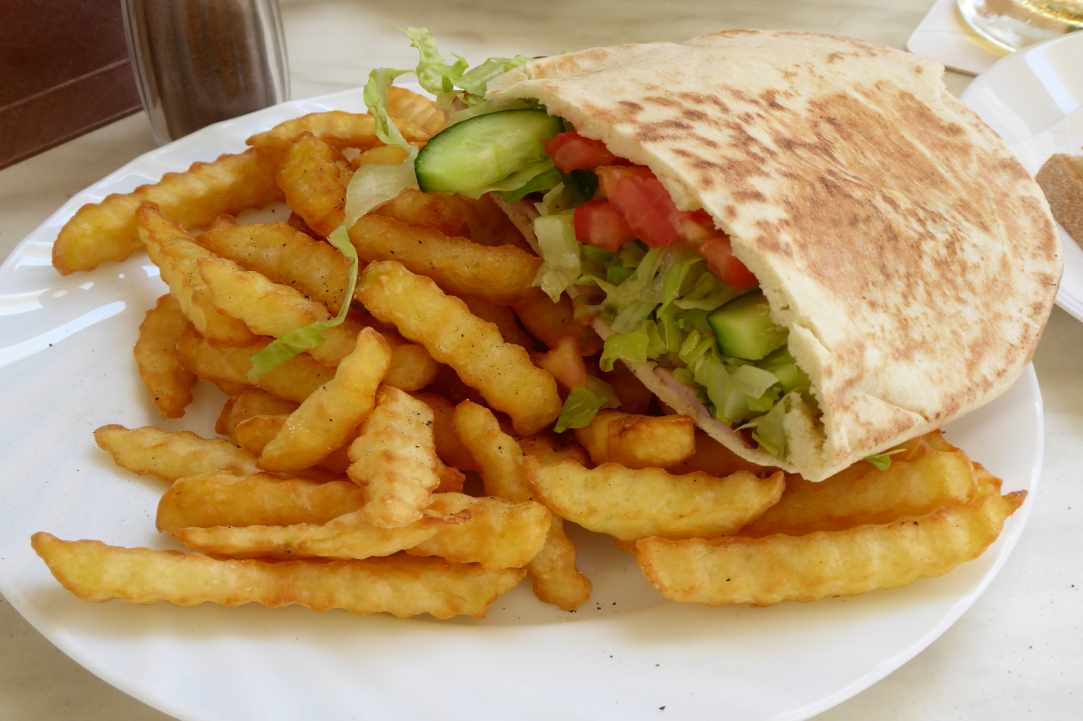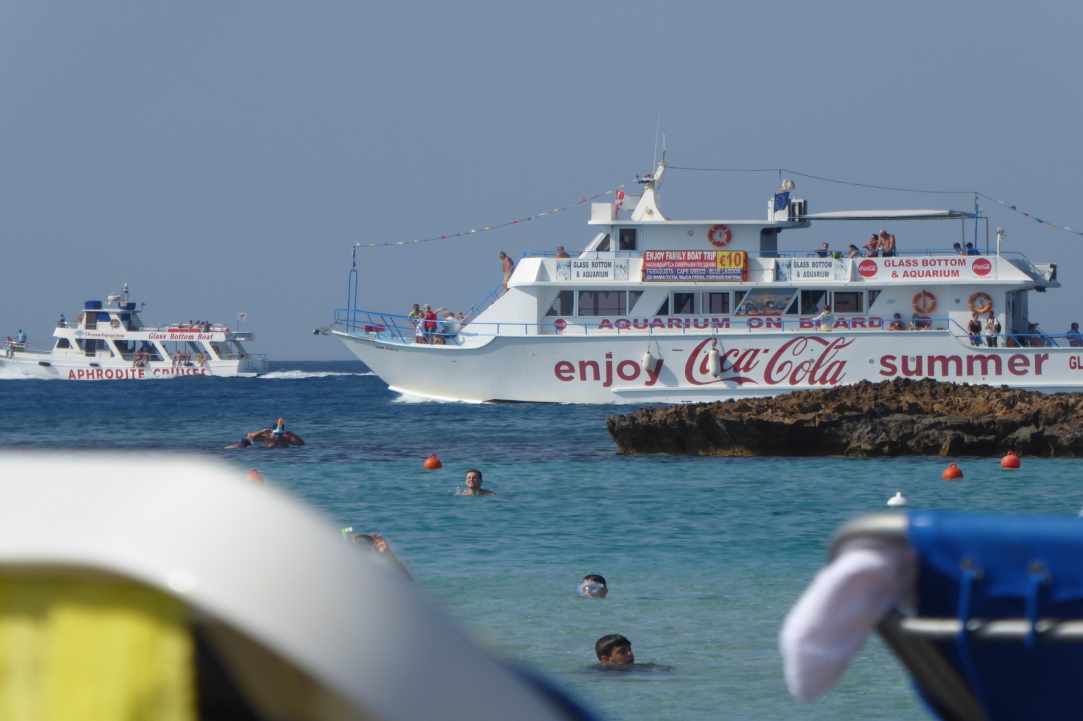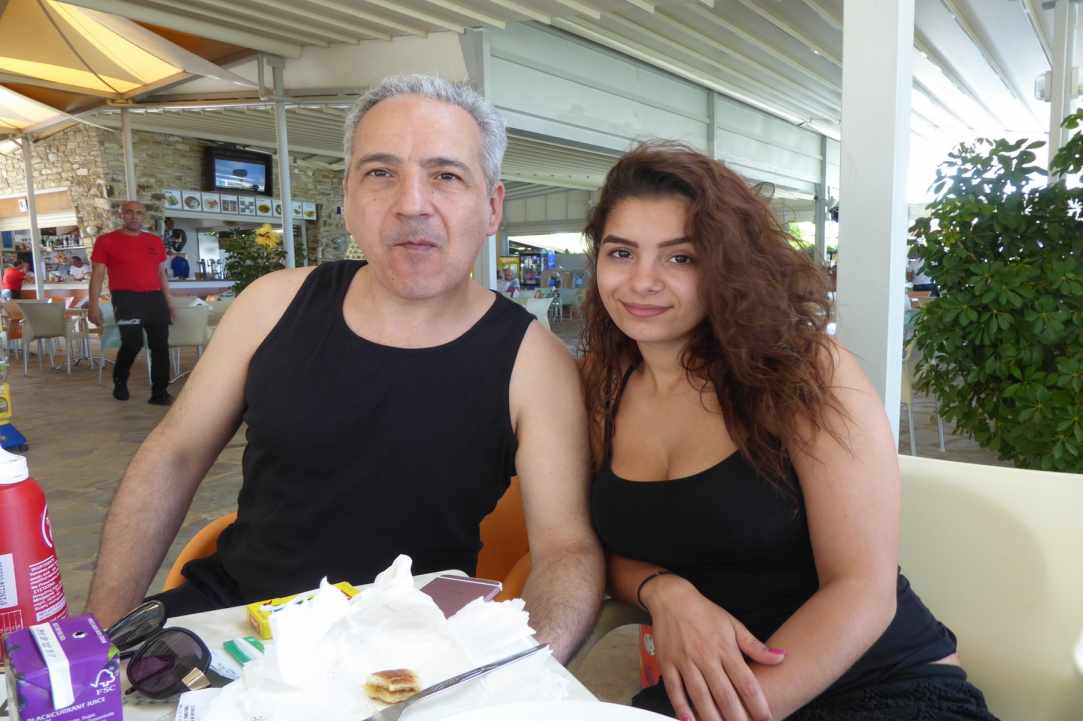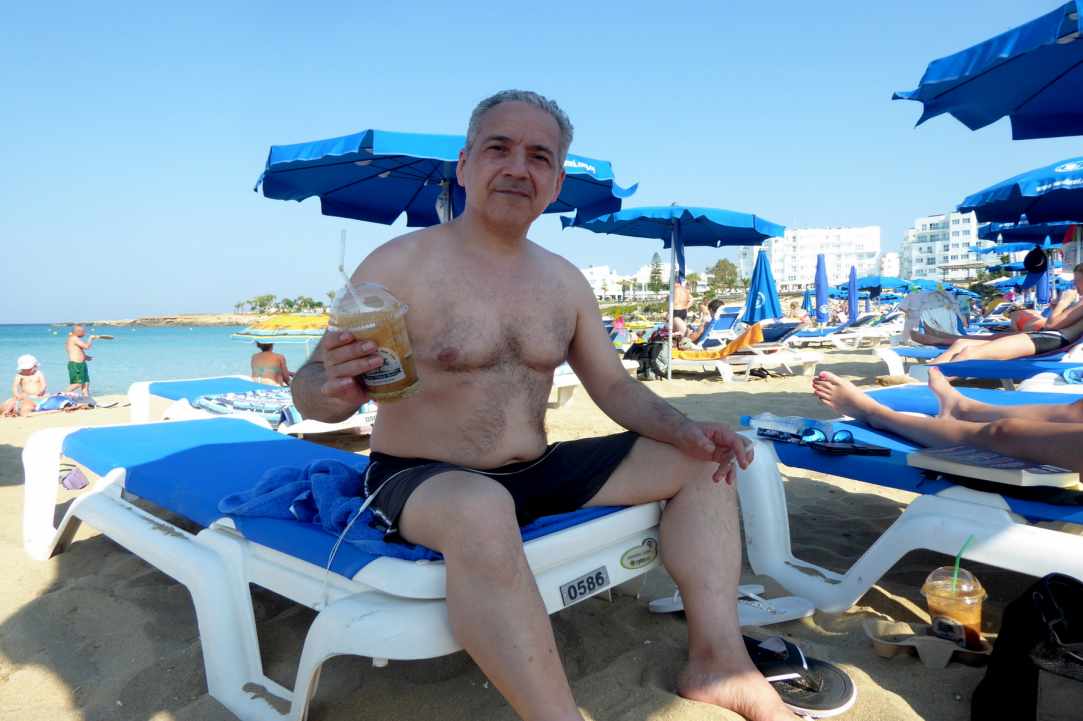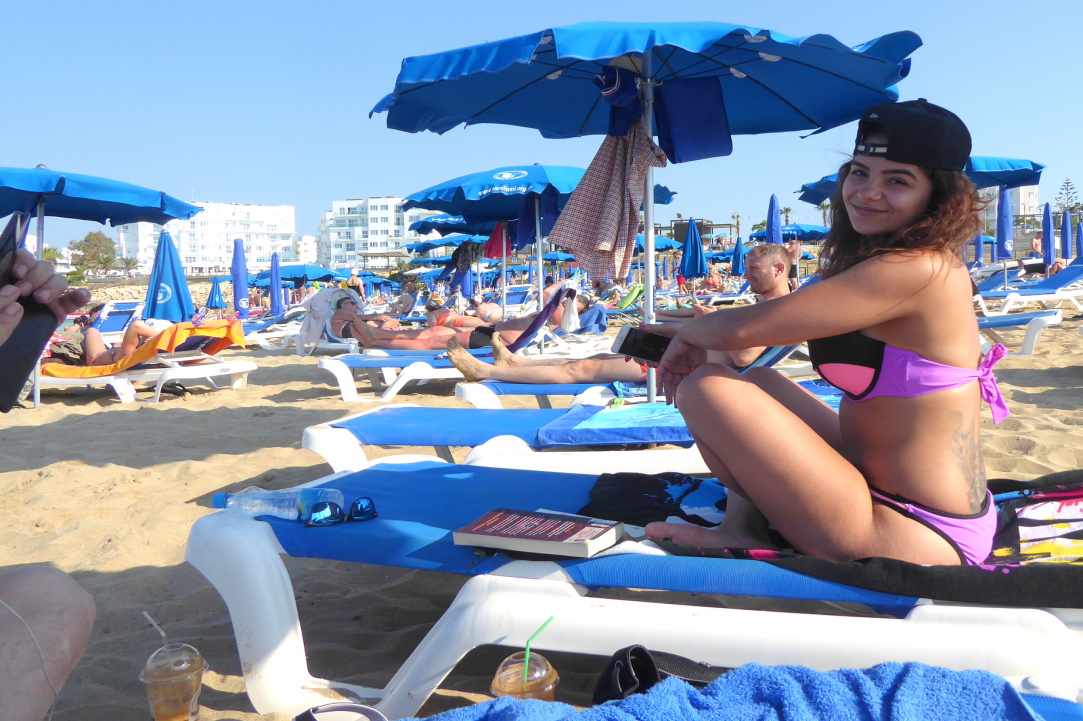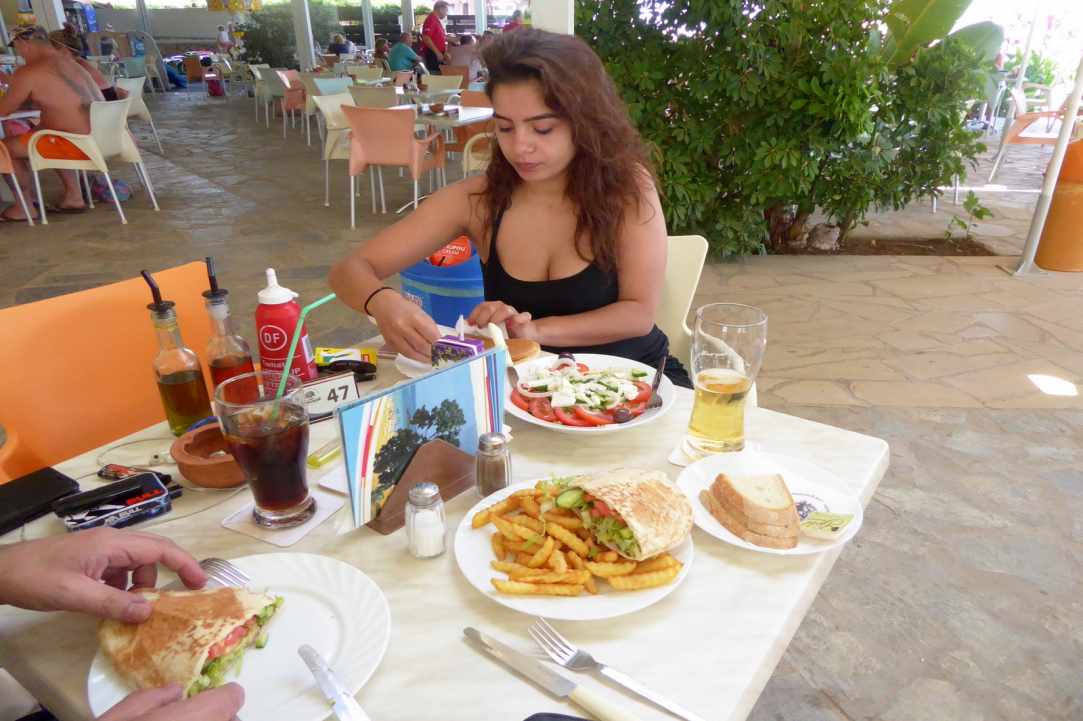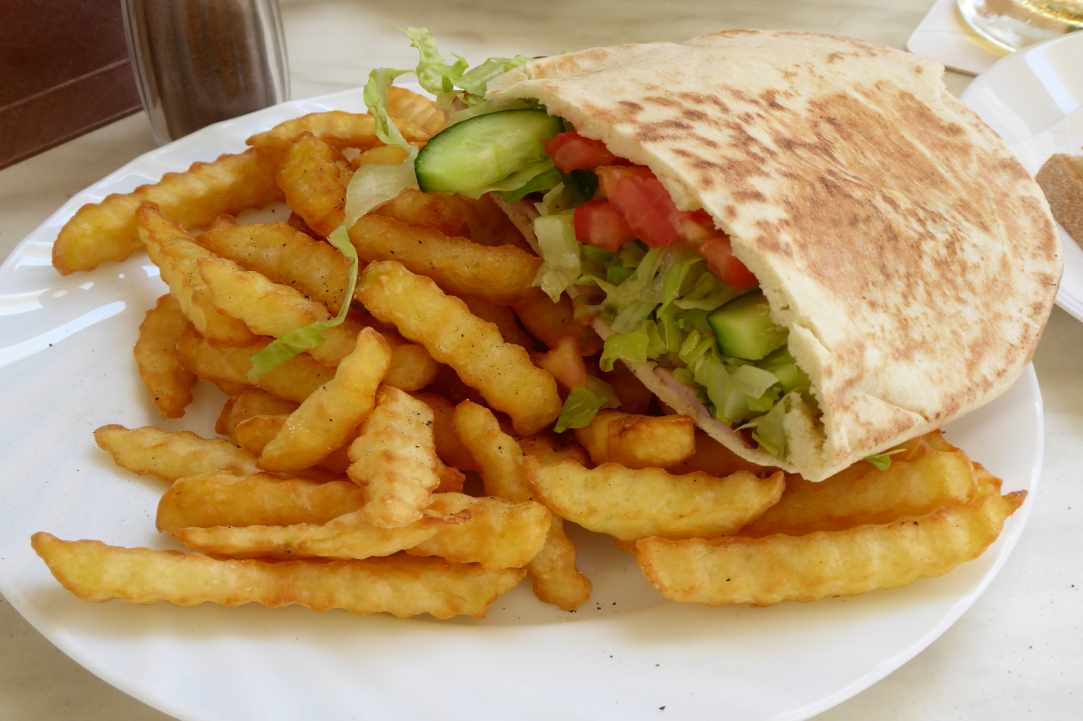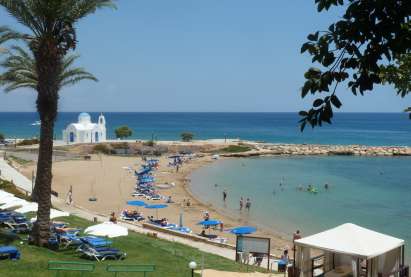 If you are planning to holiday in this area, click for more information.