Makaronia tou Fournou (oven baked macaroni)
Creamy and very tasty!
Makaronia tou fournou-also known as pastitsio(oven baked macaroni) is a pasta based dish with pork mince meat in the middle and béchamel on top. You may find it at traditional Cypriot weddings, christening and family parties as it is very favourite Cypriot dish that everyone likes and especially young children.
Makaronia tou fournou are usually accompanied with village salad.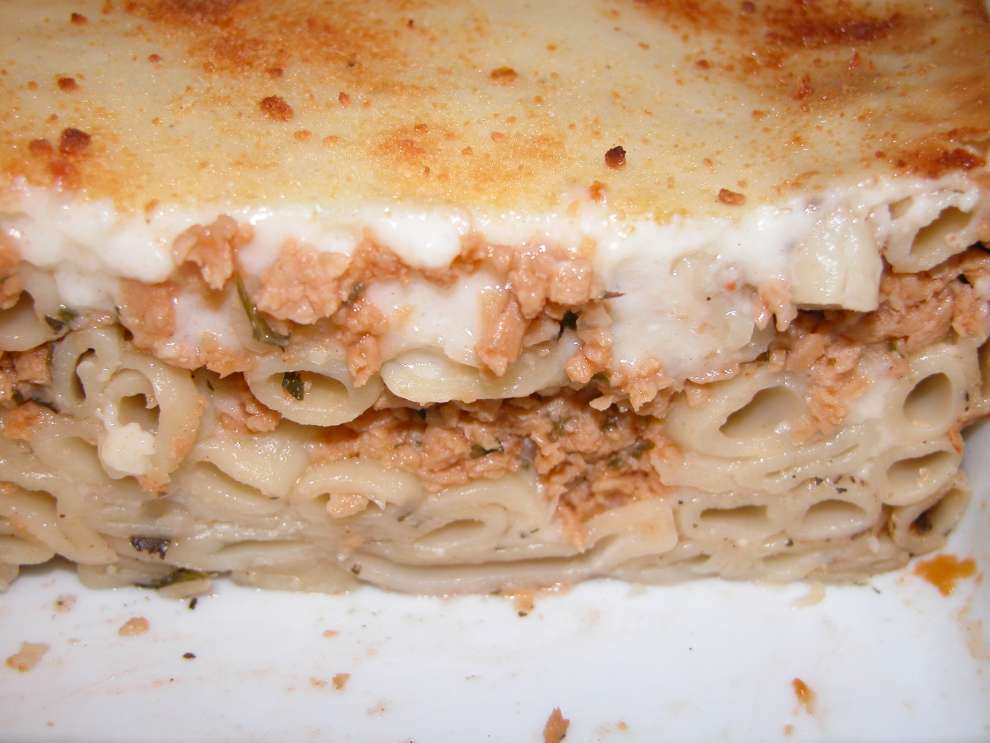 | | | | | |
| --- | --- | --- | --- | --- |
| | Cook time | Total time | Difficulty Degree | Serves |
| 30 minutes | 60 minutes | 90 minutes | Medium | 6-8 persons |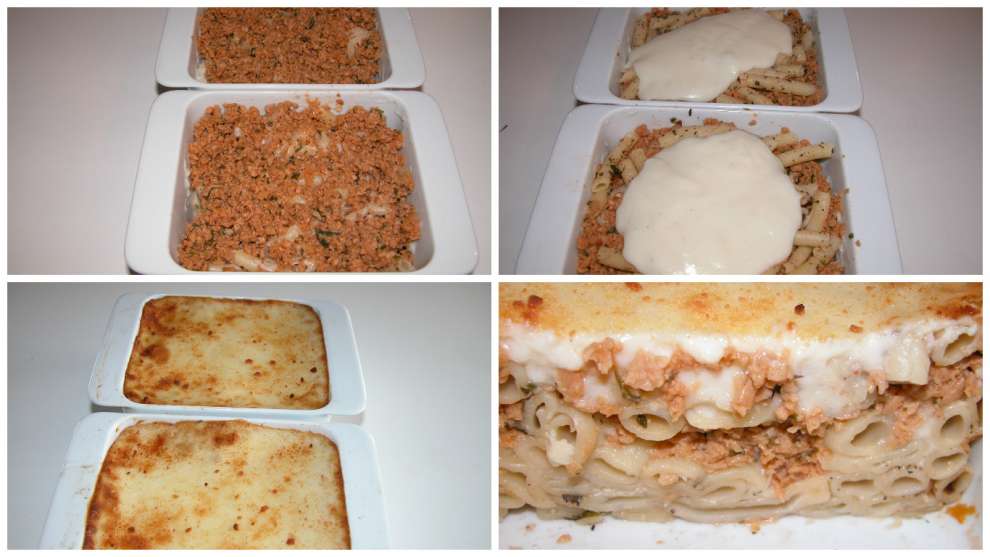 Yield: Makes 6-8 portions
You will need:
500gr.Macaroni Mezzani A No2
2 teaspoons ground dried mint or 2 tablespoons fresh mint leaves chopped
3 ltr.Boiling water with an amount of salt and some oil to cook the pasta until soft('al dente')
1 cup dry grated anari cheese or halloumi cheese
For the meat sauce:
500gr. ground pork meat
4 tablespoons olive oil
2 medium onions chopped
50 ml. red wine
2 ripe tomatoes grated or blended(also tomato paste may be used)
1 garlic clove mashed
½ teaspoon ground cinnamon
2 tablespoons parsley
2 bay leaves
salt and ground black pepper

For the béchamel:
1½ litre fresh milk
150 gr.vilage type flour
150 gr. Unsalted butter
2 egg yolks
a pinch of ground nutmeg
salt and white pepper to taste
1 cup dry anari cheese or halloumi grated
Preparation:
1. Put the pasta in boiling water and cook until soft but still firm('al dente')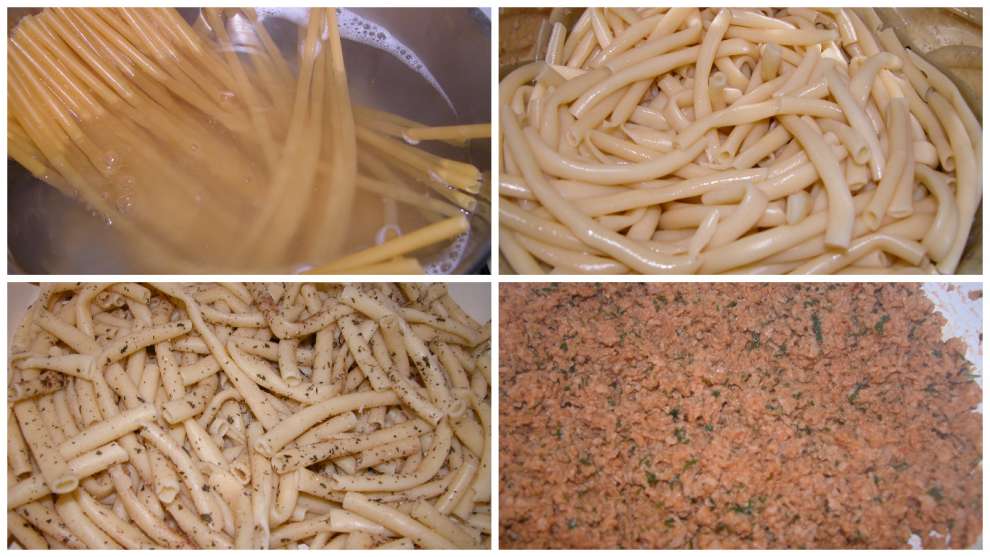 2.Drain the pasta in a colander(you may cut them in half or smaller pieces if you will put them in smaller pan - individual portions) and season with salt and pepper, mint and cinnamon.
3. In the meanwhile prepare the meat sauce: saute the mince meat with the oil, add the onions and stir for a couple of minutes. Add the wine, the tomatoes and the rest of the ingredients and cook until all liquids evaporated and a thick sauce has formed.
4.In a saucepan pour the milk, nutmeg salt and pepper and bring to a boil. Separately put the melted butter or vegetable oil of your choice and whisk with the flour. Pour this mixture into the milk and stir constantly on low fire until it has thicken considerably. Withdraw the pan from the heat and mix in the egg yolks.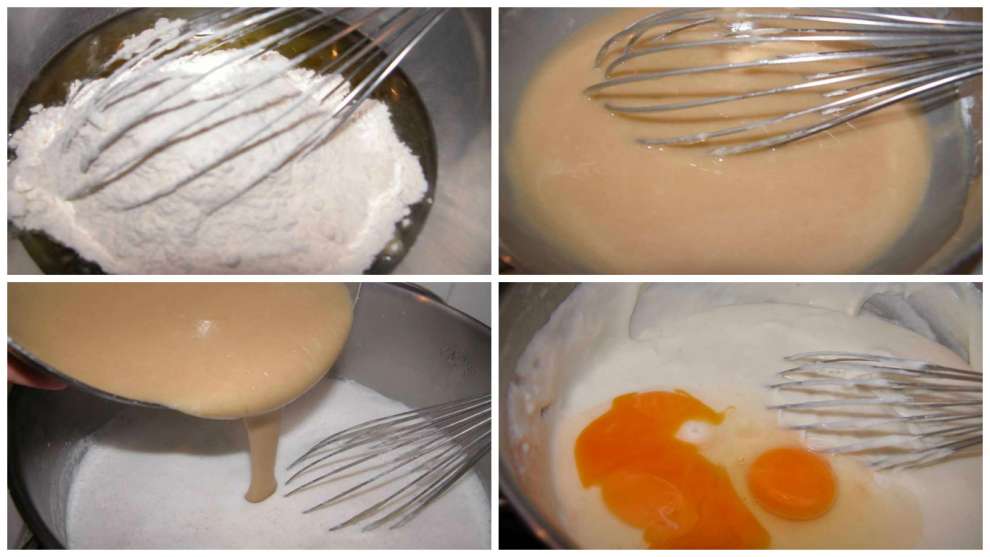 5.To assemble put half of the pasta on the base of the pan mixed with some béchamel. Put a layer with the meat sauce, add the rest pasta and cover with the béchamel on top.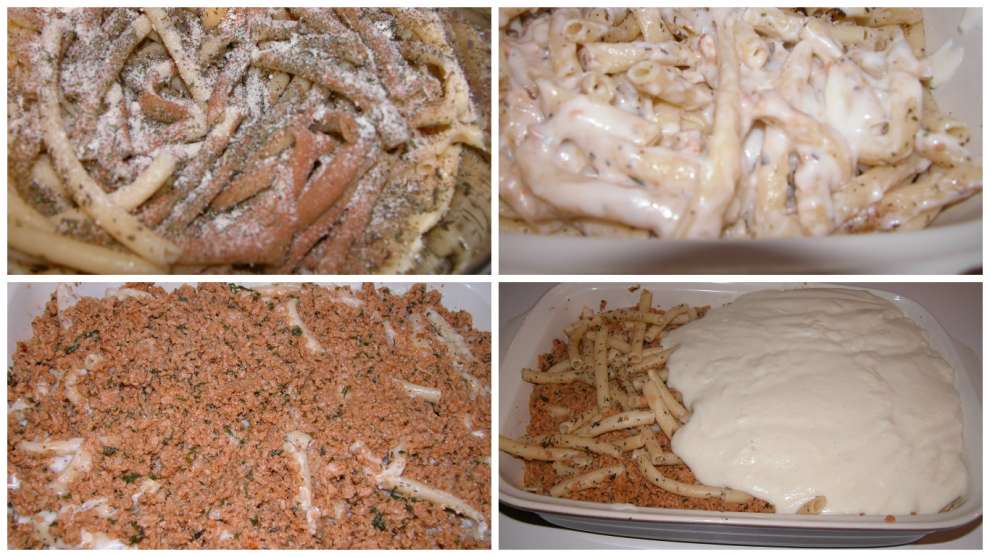 6.Sprinkle the grated halloumi cheese and bake in the oven for 30-40 minutes on 180-185 ⁰C until golden brown.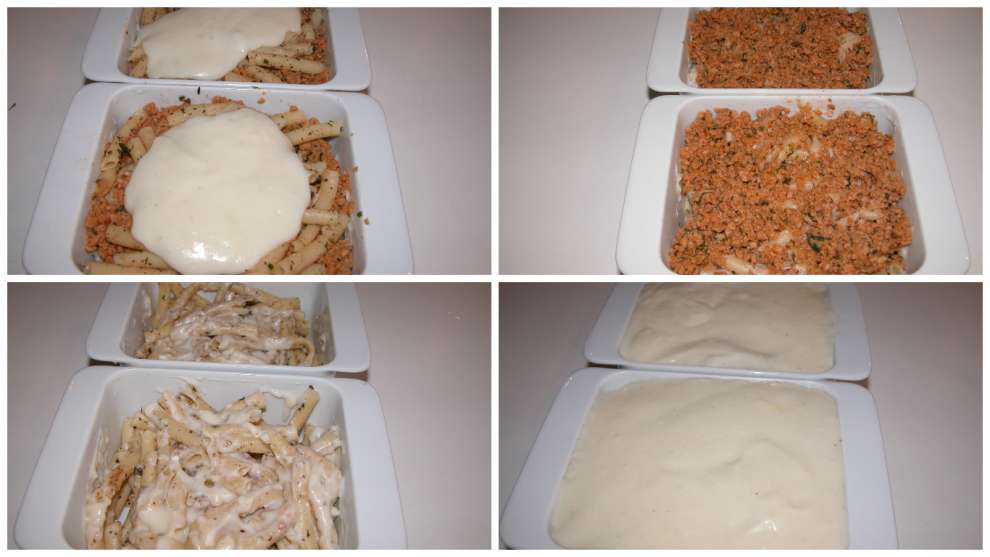 7. Let it set for 15 minutes, cut in pieces and serve.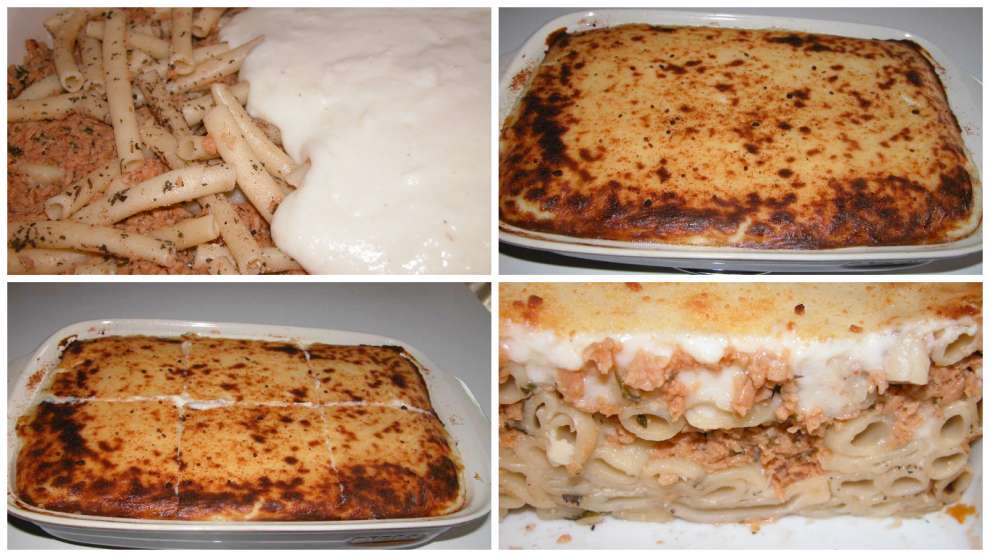 | | |
| --- | --- |
| Tip of the Chef | You may replace the full fat milk with non fat milk, and the halloumi with light halloumi for less fat content in the recipe. Also vegetarians may replace the mince meat with soya mincemeat. |
| | |
| --- | --- |
| Tip of the Nutritionist | Instead of full fat milk you may use fat free milk,or coconut milk as a healthier option with less colories. |