Fish soup may be considered one of the most difficult recipes, but following our recipe below, you will easily and quickly make a delicious and nutritious meal for the whole family.
For the fish broth:
1 carrot
2-3 Stalks of Celery
1 medium dry Onion
1/4 cup white dry wine
1 teaspoon vegetable broth powder or ½ cube vegetable broth
1-2 bay leaves
5-6 black peppercorns
250 g Cod fish fillet without bone
250 g Redfish fillet without bone
Preparation:
1. Cut the vegetables into pieces and put them together with the fish fillets in a saucepan.
2. Add the rest of the ingredients and add 2 liters of hot water.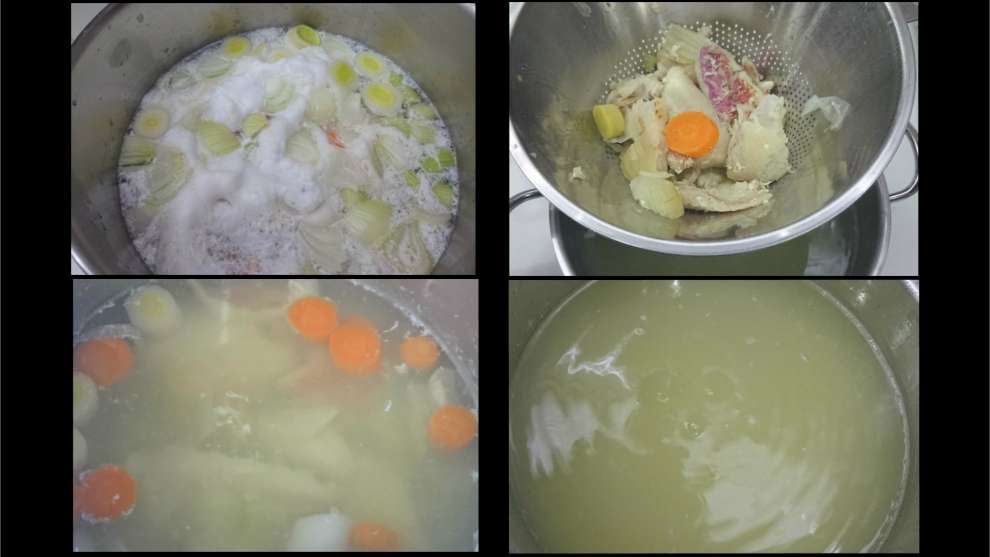 3. Simmer for 15 minutes and remove the foam from the broth.
4. Pass the broth from a fine sieve and cut the fish into pieces.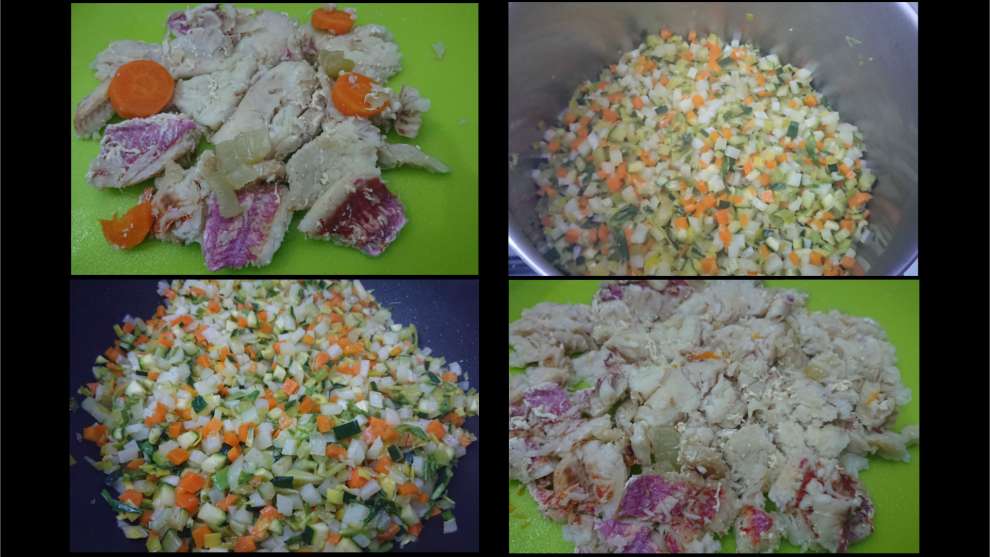 Ingredients for the fish soup:
4 tablespoons olive oil
1 Chopped carrot
2-3 Stalks of celery chopped
1 Onion chopped dry
2–3 Freshly chopped onions
1 potato chopped (or ¼ cup rice)
¼ teaspoon fish seasoning
1 large tomato grated or blended
Salt Pepper
Lemon juice
Parsley / Dill for garnishing
Preparation:
1. Put the olive oil in a saucepan over high heat and add the vegetables, stirring constantly to obtain a light colour.
2. Add tomato and fish broth.
3. Simmer for 5 minutes and add the fish pieces.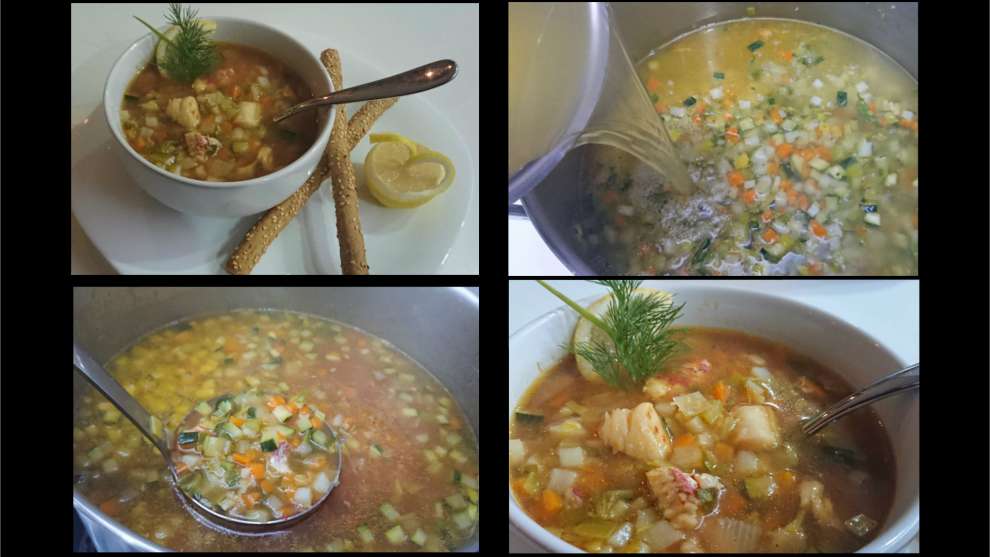 4. Correct the taste with salt and pepper, add lemon juice and serve.
| | |
| --- | --- |
| Chefs Tip | We may enrich our soup with other types of fish such as salmon or shrimp - the more the variety of fish - the more delicious our soup! |
| | |
| --- | --- |
| Nutritionist Advice | Instead of potato, we may add brown rice or small whole wheat pasta for more fiber content and serve with barley rusk or whole grain bread sticks with sesame seeds. |
Bon Apetit!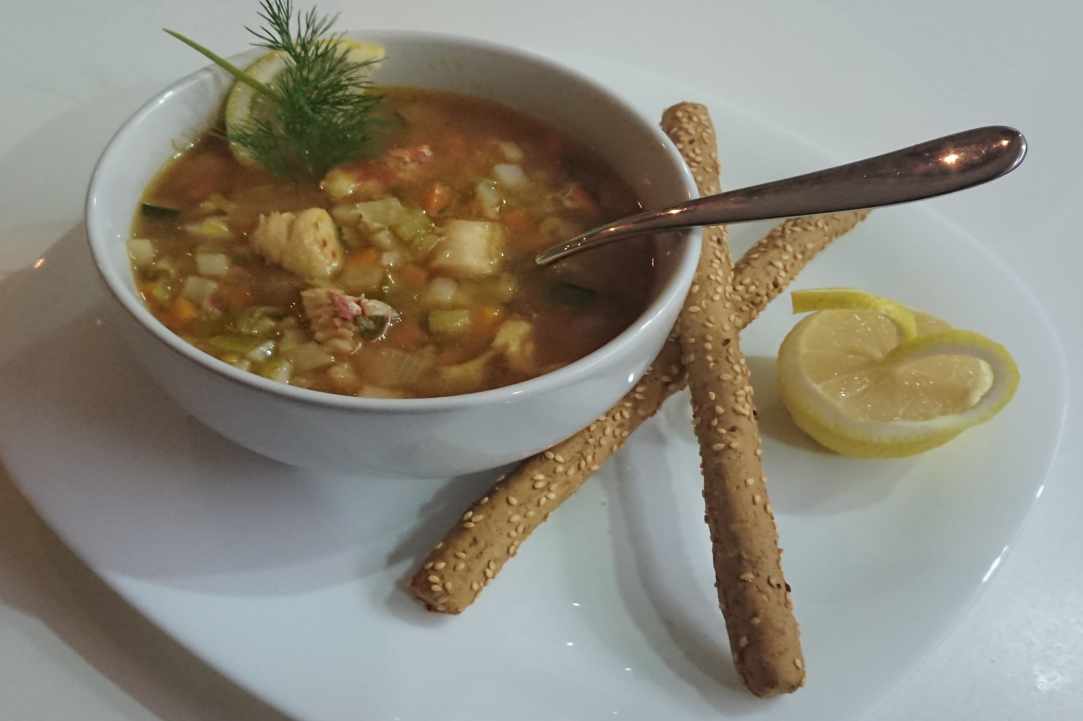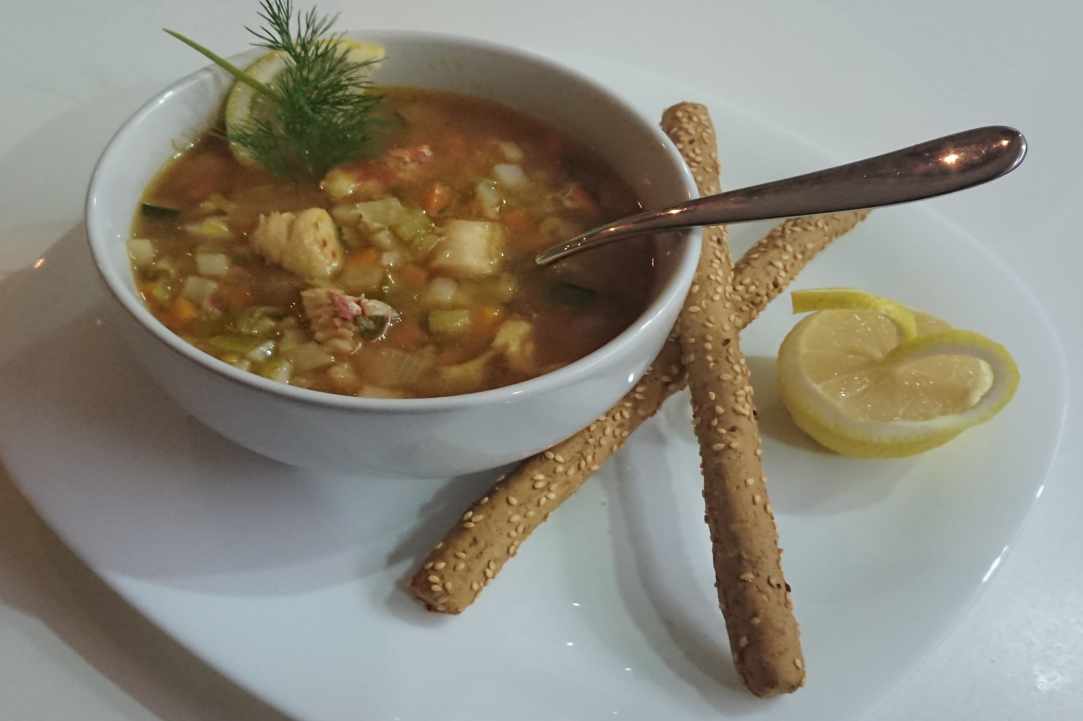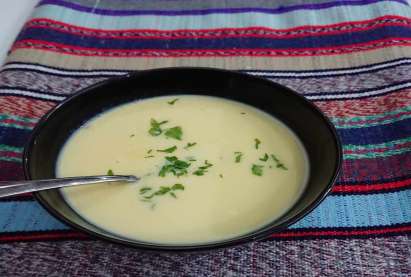 Another tasty recipe for Egg and Lemon Soup(Avgolemoni) soup-A recipe from Grandmothers Notebook