How To Make Greek Egg and Lemon Soup (Avgolemono or avgolemoni)
Traditional recipe from grandmother's notebook
A soup that is customary prepared over the rainy and cold winter days and traditionally on Easter after the resurrection.
The Avgolemoni soup or avgolemono soup took its name from the main ingredients that are egg and lemon. (avgo = egg and lemoni = lemon)
Avgolemono, avgolémono (from Greek: αυγολέμονο or αβγολέμονο) or egg-lemon sauce, is a family of sauces and soups made with egg yolk and lemon juice mixed with broth, heated until they thicken.
For the fresh chicken stock we will need:
1 whole chicken (without intestines) washed and cleaned
1 piece of leek
Some celery stalks
1-2 carrots
1 white dry onion
Some parsley stalks
2-3 bay leaves
8-10 peppercorns
1/4 cup white wine
To prepare the broth:
Wash the vegetables well, cut them into moderate pieces and pour them into a pot with chicken.Cover with water, add bay leaves and peppercorns and boil over high heat.Once boiled, lower the heat and simmer for 1 hour by removing the froth from the broth from time to time.
When cooked, pass the broth through a thin pierced colander. The chicken can be cut into pieces to serve later with the soup.
Ingredients for the soup:
2 liters of chicken broth
¾ cup of rice
4 egg yolks
2 large lemons
1 tablespoon corn flour
salt and pepper
chopped parsley for garnish
Preparation:
1. Put the broth in a pot to boil, add the rice (after you rinse it first), and simmer for 15 minutes until it is cooked.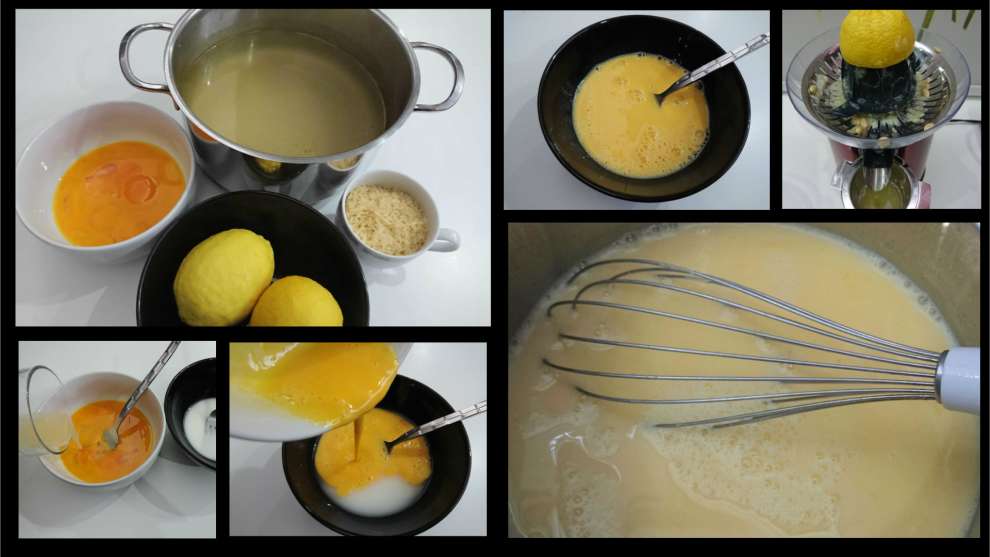 2. In a bowl, dissolve the corn with ¼ cup cold water and add the egg yolks with the lemon juice. Whisk it until it forms a froth.

3. Add in slowly-slowly the broth (1 liter), stirring continuously.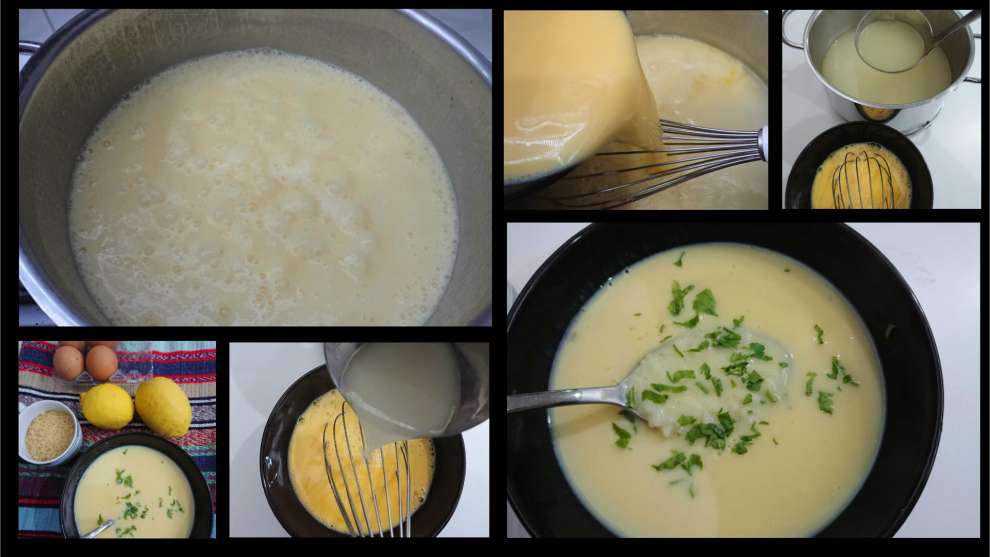 4. Pour the egg and lemon mix a little bit at a time back into the saucepan and stir them. Let it boil and correct the taste with salt and pepper.

5.Serve immediately and garnish with fresh chopped parsley.(you may add pieces from the chicken that was made before)
| | |
| --- | --- |
| Tip of the Chef | You can add pieces of boiled chicken or other meat and village barley rusks. |
Tip of the Nutritionist
You can alternatively make egg and lemon soup with vegetable broth and enrich it with various vegetables.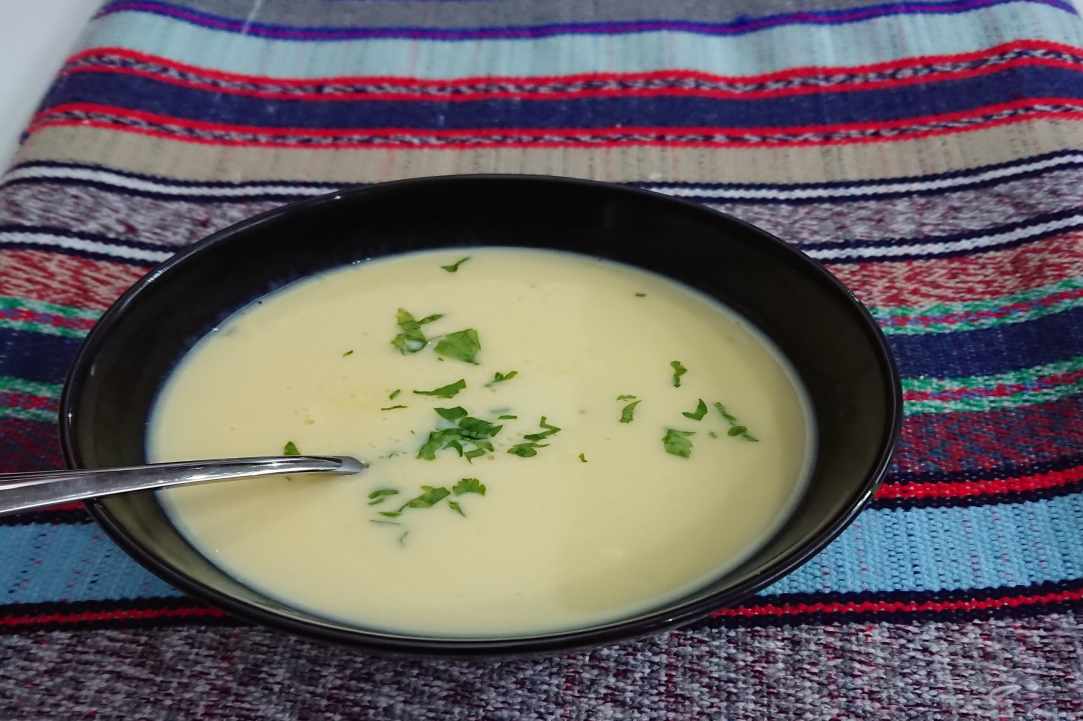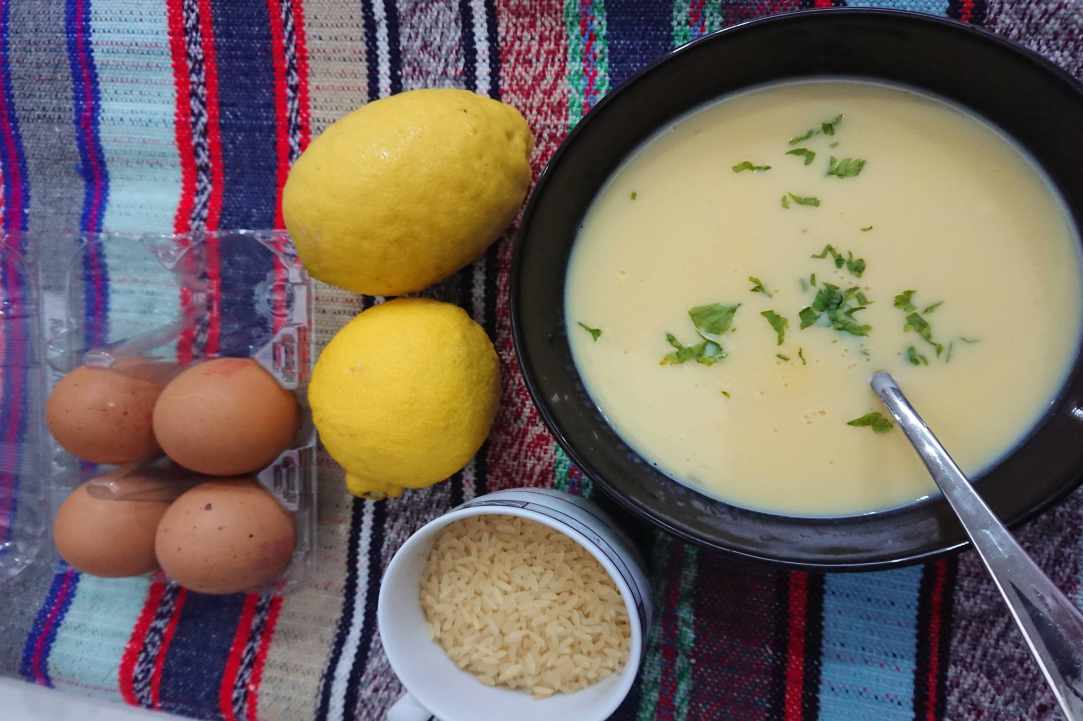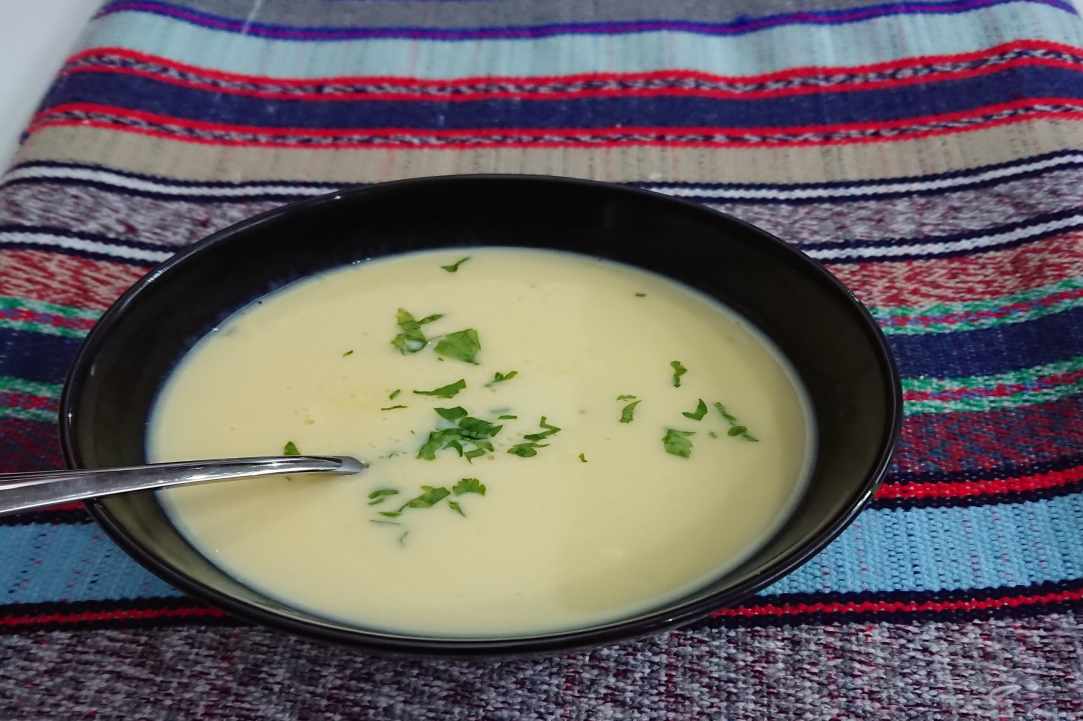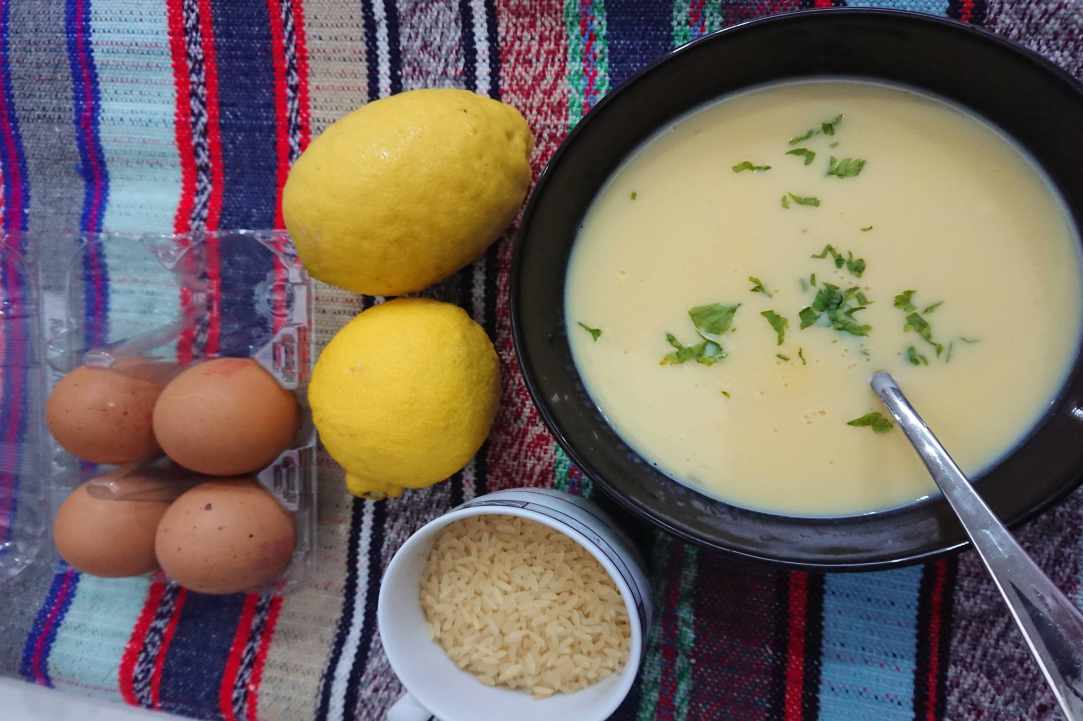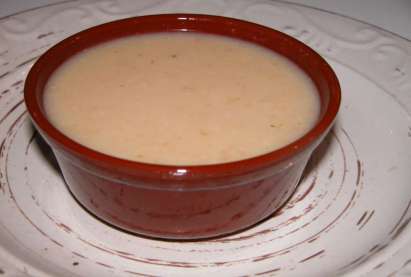 Another great recipe for trahanas soup!