Takis Kebab House in Larnaka was chosen to be filmed...
Food Unwrapped TV Show filmed at Takis Kebab House for one of their new and exciting episodes
Food Unwrapped is a TV show which is broadcast on Channel 4 in England.

The show is about the presenter traveling around the world to answer interesting questions about the food and drink that we all enjoy.

The TV Show, Food Unwrapped selected Takis Kebab House in Larnaka, to film one of their episodes that will be shown this year in England. This honors both the Larnaka and Cyprus restaurants as well as Cyprus as an island.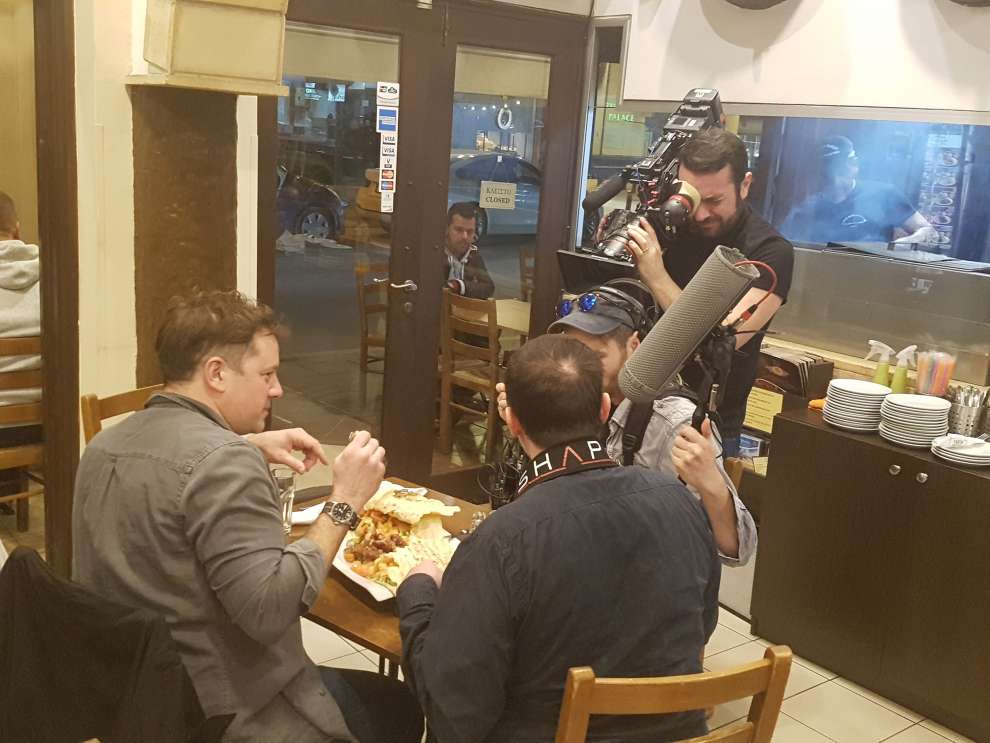 Takis Kebab House is a family-run traditional restaurant with years of experience, offerings its customers not only traditional grill dishes and meze but also much more! It offers high quality food, excellent service and it is a Landmark for Larnaka. Souvlaki (Kebab) is the specialty of this restaurant and its prices are totally reasonable.
The founder, Mr. Takis Panayi, runs the business together with his family.

The Food Unwrapped crew recently visited Takis Kebab House and started filming. They took wonderful shots including the restaurants customers enjoying their food, the process of cooking and serving our traditional or even national food, The Souvlaki.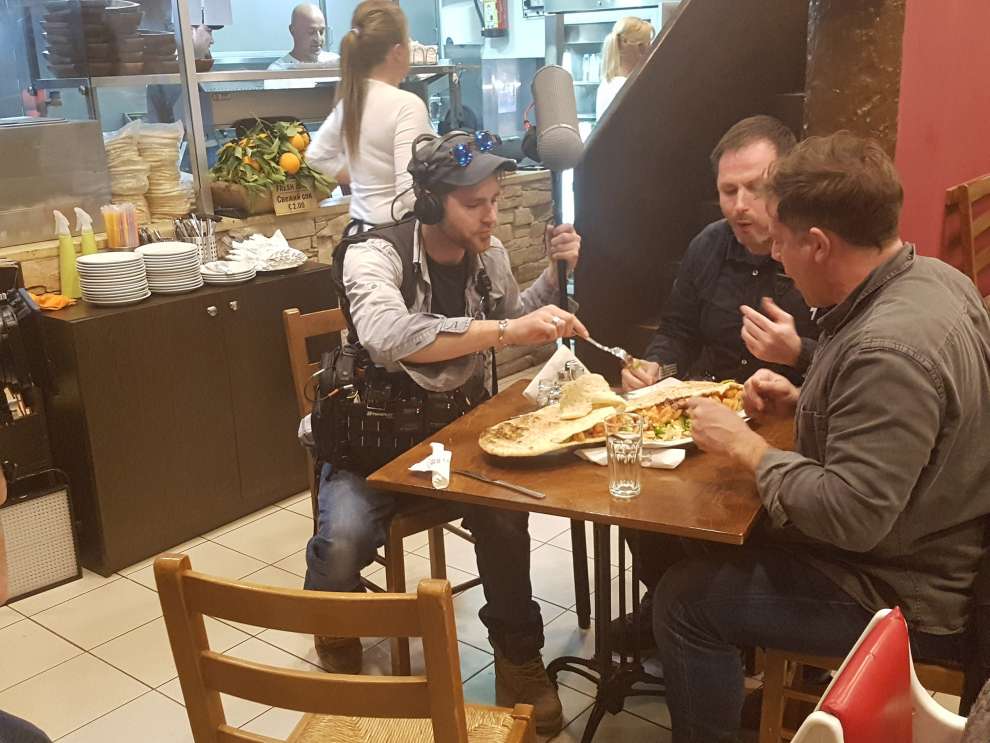 The presenter, Matt Tebbutt, asked questions to the staff and the customers, he also did not hesitate to cook the orders and serve them.

Bon appetit…

Location: Takis Kebab House, 7 Nikolaou Rossou Str., Larnaka (near the old and soon to be new Laiki Agora)
Tel.: + 357 24 653 756
www.takiskebab.com