The 12 Best Wines of Cyprus
... from a vast choice of great wines
"Of all the island's products, Commandaria is the best. It is an exceptional wine. I have drunk wine that is more than 30 years old here and it has a very pleasant taste, exquisite colour, and it was so thick that it stuck to the walls of the glass. You could get hold of even older Commandaria, up to 100 years old."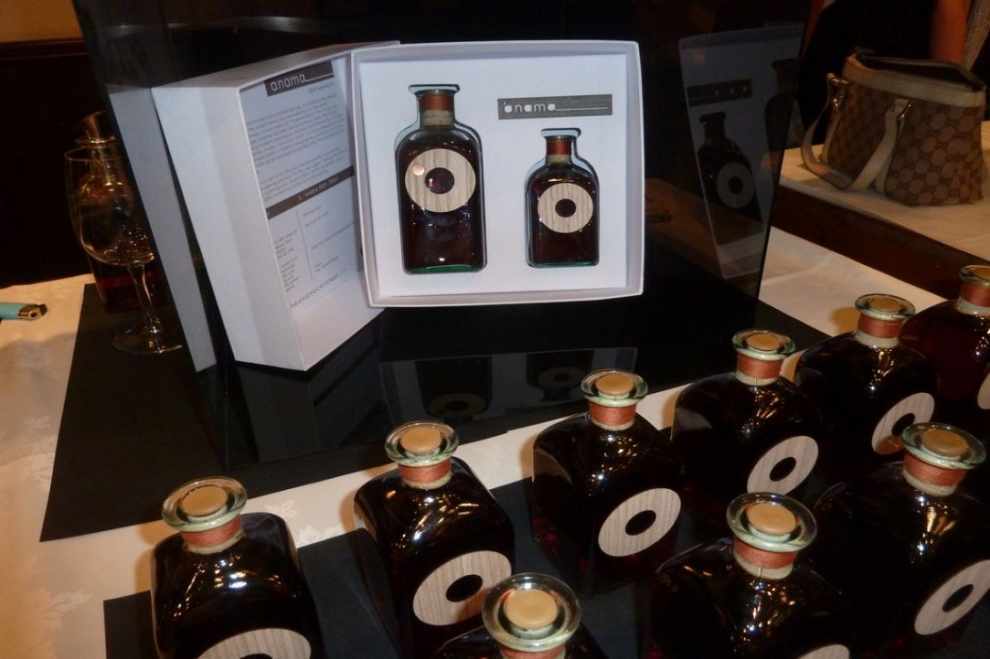 These were the words of Italian writer Tomasso Porcocchi in 1576. You see, Cyprus' reputation for best wine goes back quite some time. Homer and the Greek poet Hessiod wrote about it right at the dawn of European History.

Till fairly recently Cyprus' reputation for wine-making was largely based on Commandaria-type wine. However in the last twenty years or so, in tandem with Greece it has developed quite a reputation for quality wines that score well in International Wine Challenges.

Cyprus has its own indigenous grape varieties, predominatly Xinisteri for white and Mavro and Maratheftiko for red. But there are also a host of lesser known indigenous varieties . Spourtiko in white and Ofthalmo in red, for example. Spourtiko is not very prelavent and as far as I am aware found in three wineries: Christoudias, Vouni Panayia and Fikardos.

But the island also gives quite good coverage to internationally known varieties such as Shiraz, Cabernet Sauvignon, Chardonnay and Muscat. We also find the less well-known Mataro or Mourvedre as it is known in France. Tsangarides Winery makes an excellent organic wine from this grape.

So what are the islands best wines? I am reminded of a conversation with a wealthy Saudi Arabian who once said to me "You're a photographer. What is the best camera? I want to buy the best camera." I said, "It depends on your criteria – there are quite a number of best cameras. The Americans have left lots of very expensive Hasselblads lying around on the moon, but you might be better off with an automatic 35mm Nikon or Olympus." This was before the days of digital.

What then are our criteria for judging which are the 12 best wines of Cyprus? Consistent awards are one criteria and on the basis of this we probably have to list the Moshato from Ayia Mavri which has not only won many gold awards, but even a much coveted double-gold award (like being marked at more than a 100%).Another regular medal winner at International Wine Challenges is the Shiraz from Kolios Winery. When I tasted it I commented that it was the best Shiraz I'd ever come across. I also love their Persefoni Wine, an indigenous Xinisteri. Again a frequent Gold medal winner.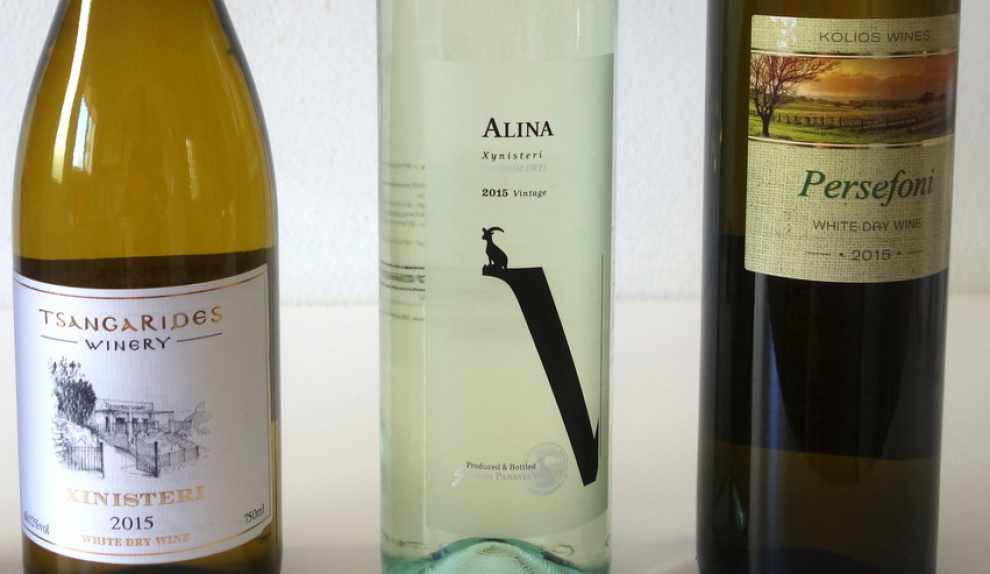 But what makes a wine one of the best wines is not all down to medals but also to personal choice. I really love the Constantino Cabernet Sauvignon from Erimoudes Winery. Also the Veloudon red and theAyioklima white wines from Constantinou Winery in Pera Pedi. I prefer the medium dry to the dry. Similarly, I love the Alina Medium dry Xinisteri from Vouni Panayia. Another Xinisteri I must not forget to mention is the Organic one from Tsangarides, particularly nice this year, I thought. Of the lesser known varieties, I absolutely love the Spourtiko fom Christoudias.

And of Commandarias with which we started the article, I have to rate the Anama Concept which is made to age and presented in beautiful gift packs of one small bottle for drinking now and one larger bottle for ageing.

So summing up, here is my selection of 12 best Cyprus Wines:
Ayia Mavri Moshato
Kolios Shiraz
Kolios 'Persefoni' Xinisteri
Erimoudes Constantino
Aes Ambelis Maratheftiko blend on a par with Makkas Maratheftiko
Vouni Panayia 'Alina Medium dry' Xinisteri
Constantinou Ayio Klima Xinisteri
Tsangarides Mataro
Christoudias Spourtiko
Dafermou Rosé and
Vlassides Sauvignon Blanc and of course
the 'Anama Concept' Commandaria.
In truth Cyprus is an island with abundant "best wine", and it almost does an injustice to other wineries to pick only 12. Many swear by Ezousa Winery, others by Makkas or Fikardos or Vasilikon, others by Tsiakkas. Yet others will be aficionados of Tsalapatis' wine.
One up-and coming winery that is making great headway is Makkas Winery in Agios Fotios near Panayia. Having started out by extending his house to make a room for pressing and fermenting plus bottling and labelling, he has gone on to win a long array of medals not just in Cyprus, but in Thessaloniki, Moldova and Britain even gaining a number of prestiogious 'Decanter awards'. Its 2011 Maratheftiko even won the 'Best Maratheftiko' award in the Cyprus Wine Competition 2014.
Abundant wine is one of the secret joys of Cyprus. As well as writing about wine, the author organises wine tours both in Cyprus and Internationally. Two types of tour are offered: Private 'Anytime' tours for groups of as few as 2 people, or scheduled group tours. If you like wine and like having fun, take a look at the website.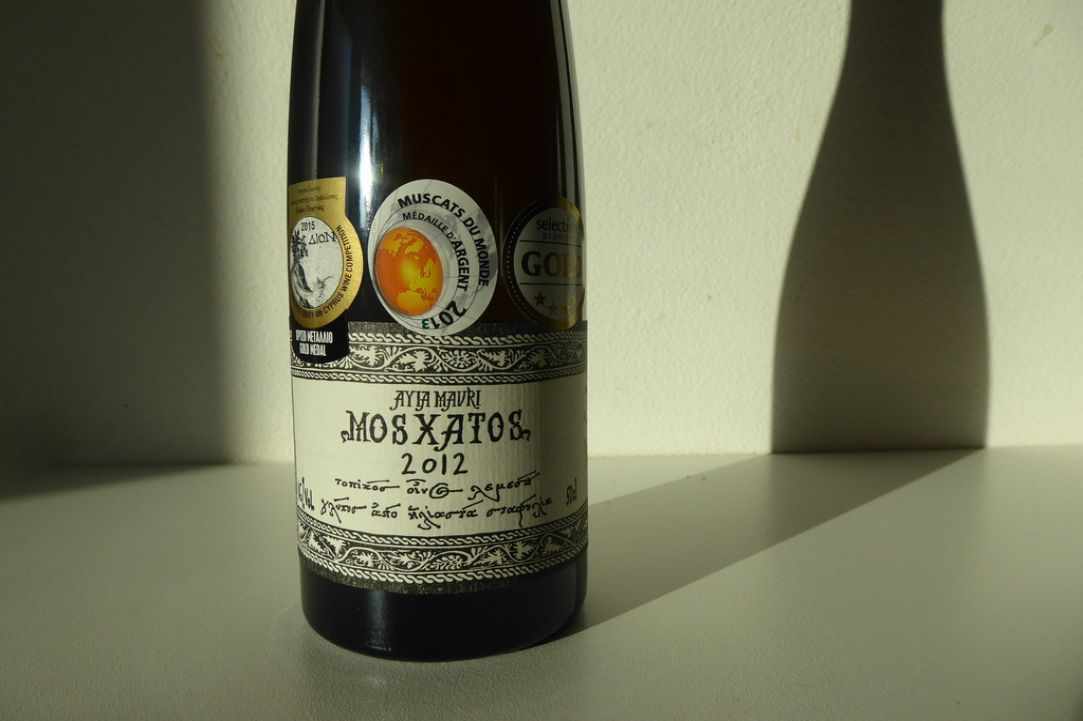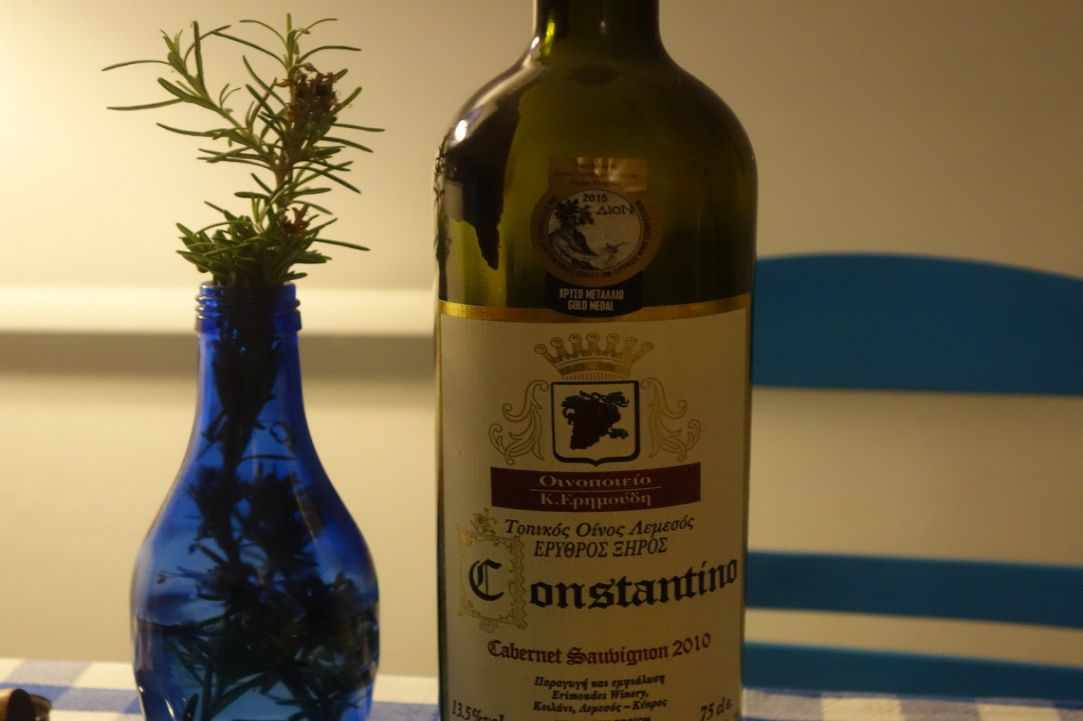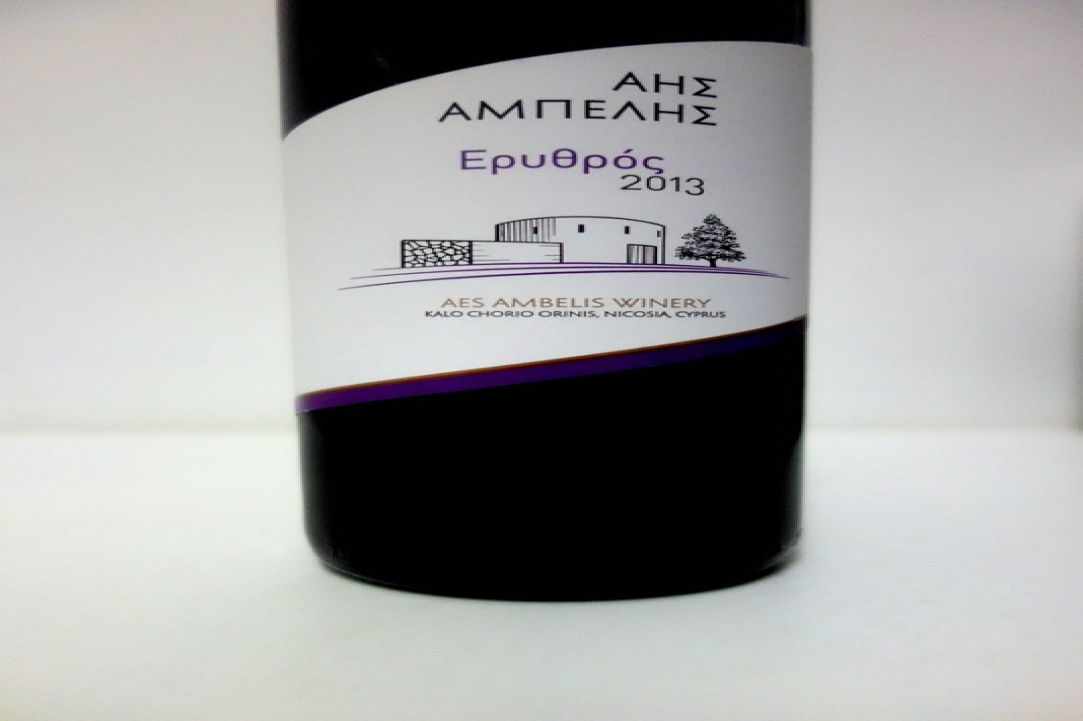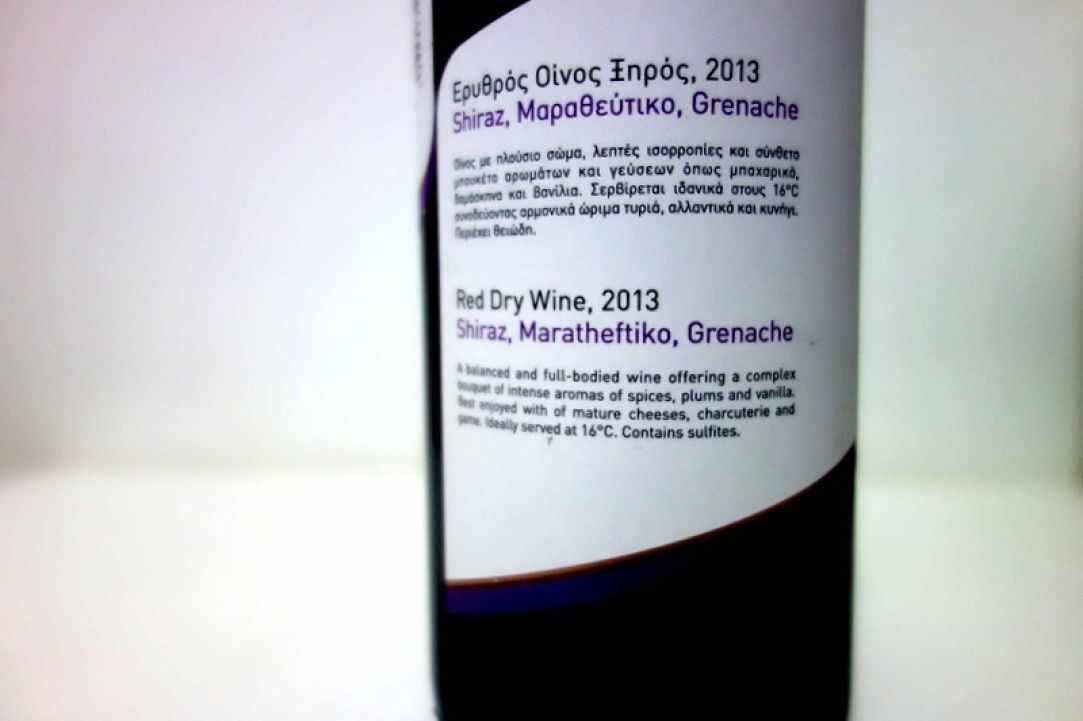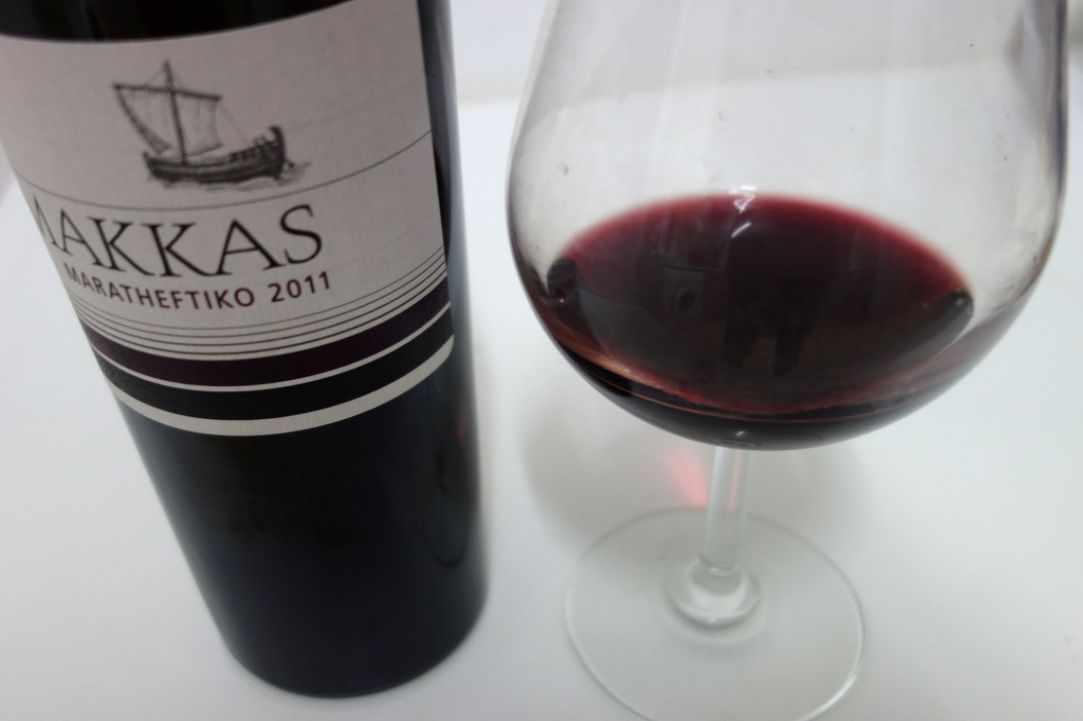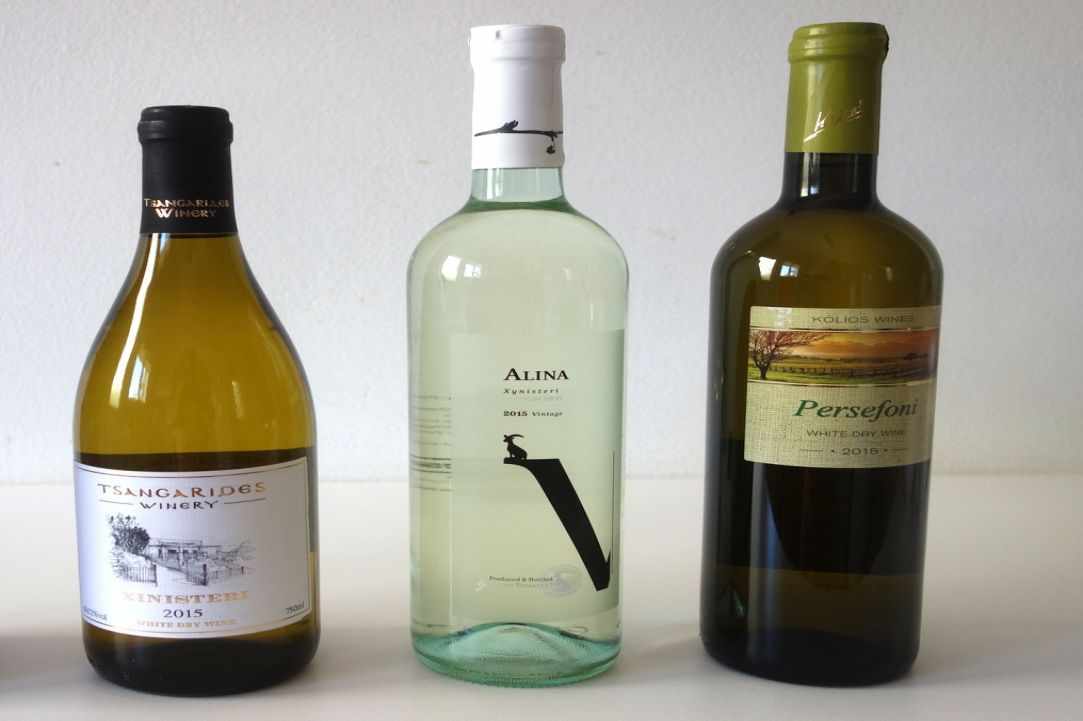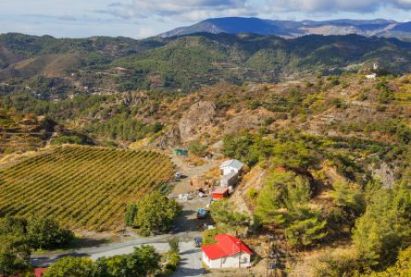 If you would like to learn more about Cyprus Wine, you might like to consider a wine tour organised by the author