The charm of Far East Cuisine now in Nicosia
A charming new Asian Restaurant in Nicosia for exotic nights
An exotic night at Nicosia's new Asian Restaurant, Hokkaido Express, carried us to the neighborhoods of the Far East, where cooking follows the four seasons and the simplicity of the land, enriched with imaginative combinations of flavors, aromas and colors.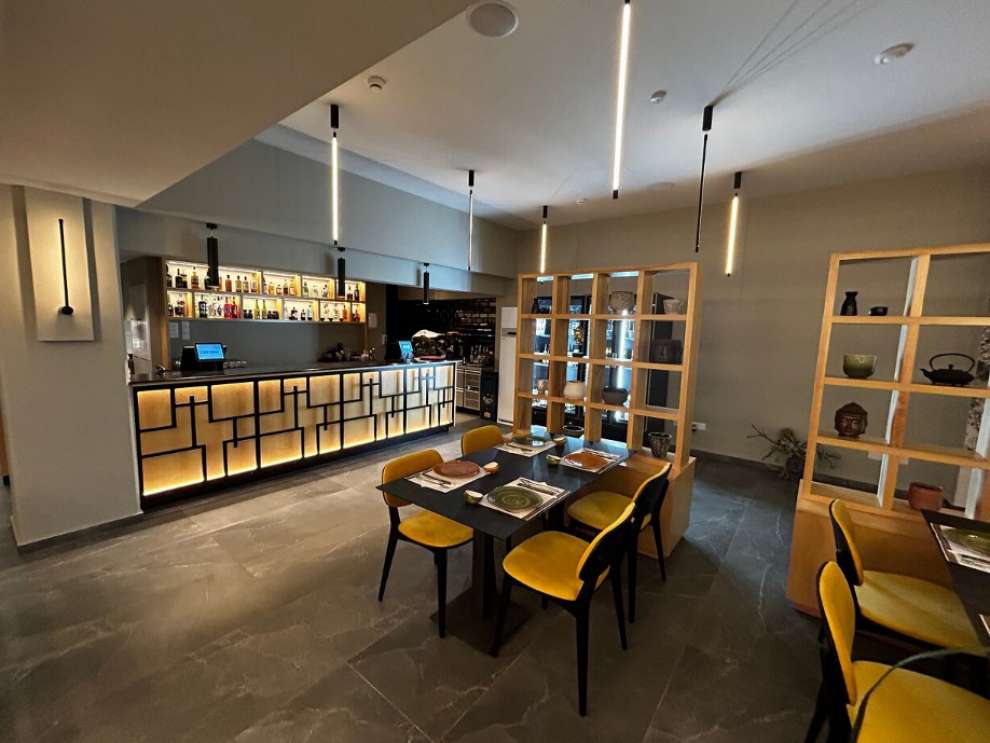 Hokkaido Express in Nicosia is a brilliant combination of the two other restaurants owned by Mr. Giorgos Philis. In Ayia Napa, the Hokkaido Japanese Restaurant, the first of its kind in Cyprus, has been hosting its guests since 1999, as a gourmet restaurant established in the estimation of the Cyprus public, and since 2017 in Paralimni, Hokkaido Express offers take away and delivery services, for those who wish to enjoy a special meal at home. Hokkaido Express in Nicosia combines both services with amazing performance, under the supervision and excellent management of Mr. Andreas Philis.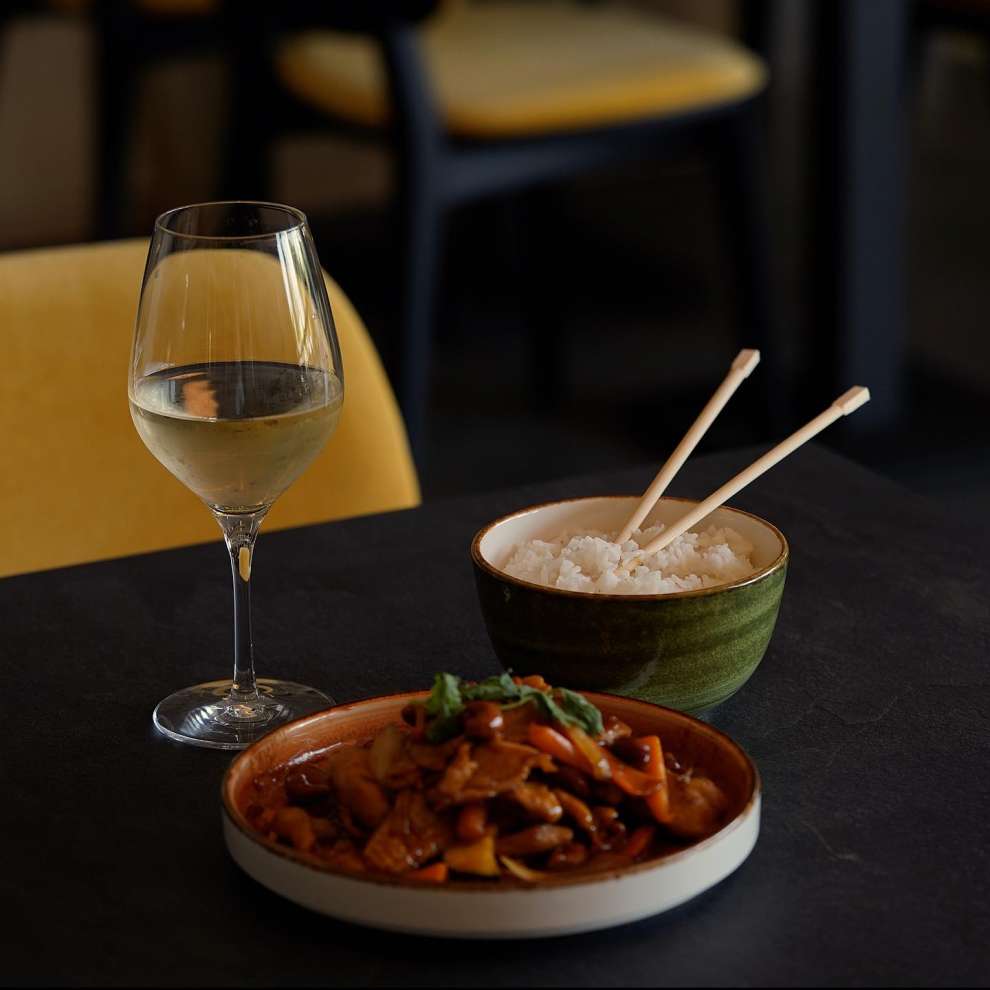 A modern décor, bejeweled with romantic touches, conveys the rationale that initiated the creation of this themed restaurant. The exotic Asian cuisine meets the needs of the Western lifestyle. Express service means convenient for the public opening hours and fast service, while the quality of service and of the dishes elevates the dining experience that takes you to other modes of living and lands, where time stops and gives space for the enjoyment of flavors and aromas, offering to guests moments of relaxation and entertainment. The restaurant is warm and intimate, decorated with Asian items, while cherry trees, Japan's national tree, cover one wall, that leads to a romantic terrace.
I have never tasted more delicious sushi. As a seafood lover I was surprised by how fresh the fish was and how pure was its taste, how harmoniously the different textures were combined. The ritual begins with shrimp crackers accompanied by a sweet and sour sauce. The famous Asian sauces are authentic and made from scratch by the restaurant's exceptional chefs. All food supplies are selected from the best suppliers, and this is evident in the final result. Duck in patties, a recipe dating back to 1999 and ever since, sets an unsurpassed precedent. All kinds of sushi, cold and warm, magically combine the rice with its content, reaching a unified result in each combination of flavors, an artistic accomplishment of the chef. At the end, a delicious, closed crepes with bananas and ice cream, a bonne bouche which would delight children and adults, alike. Sake, with its special taste, accompanied our beautiful evening. In Hokkaido Express people know very well the principles and practices of hospitality and our every moment is important to them.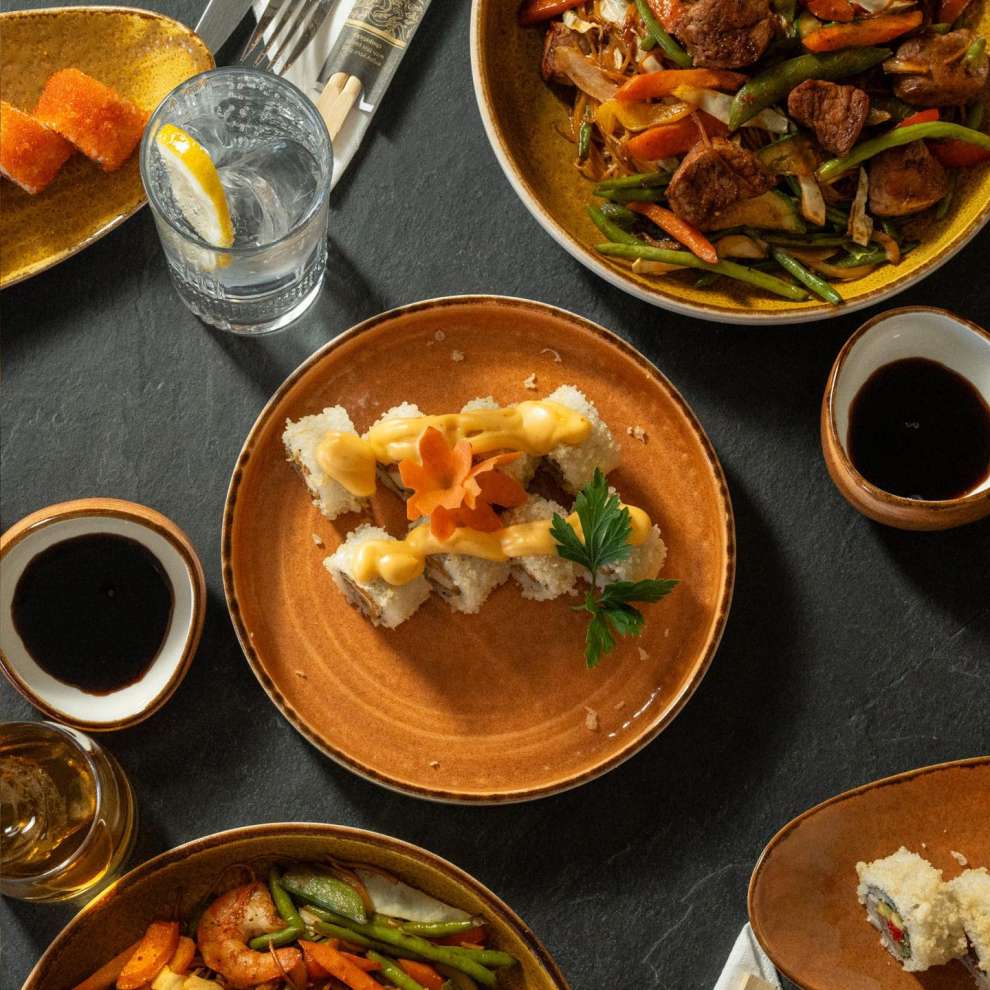 This is an ideal restaurant for companies who wish to spend festive moments together, with the countless choices of dishes and drinks, since the cellar is exquisite and even offers Japanese whiskey and gin, as well as fine wines. It is also ideal for romantic couples who will find in Hokkaido a charming corner with tasty rituals and Asian libations! A dining spot ideal for any professional who wishes to steal some time from everyday life to eat something special alone or with colleagues. Families can offer their children an entertaining, different experience that is not only delicious but also absolutely healthy.

(22513555) Agamemnonos 6, Engomi, Nicosia
Facebook: Hokkaido Express Nicosia
Instagram: hokkaido_express_nicosia
Opening hours:
Monday to Thursday: 12:00 – 15:00 and 17:30 – 22:00
Friday to Sunday: 12:00 – 22:30
You can also order via Foody, Wolt and Bolt