Best Cyprus Holiday
7 days in Protaras/Pernera
I live in Pernera which neighbours Protaras. I think it is the most wonderful place in which to live. I hope that circumstances will allow me to continue living here for the rest of my life. For summer visitors, it is a truly wonderful holiday destination that leaves many fond memories. Many visitors are so enthralled that they come back year after year.
I am writing this article to help you pack the most enjoyment in your seven days here on your best Cyprus holiday ever!
If you are renting a villa (generally a lot cheaper than a hotel for a family holiday), go for one with a swimming pool. If you have favourite UK TV programmes that you prefer not to miss, you might also check if the owner has a subscription that makes it possible to view UK and other foreign channels.

Renting a private villa with pool - such a lovely option
There are no train services in Cyprus and a taxi is probably the easiest way to get to your villa unless you hire a car at Larnaca Airport. It is an approximately four-and-a-half hour flight from the UK (for Russian visitors, a less-than-four-hour flight from Moscow), and you will probably arrive either in the early afternoon or early evening. One little word of advice if you are not a habitual traveller to hot countries: Do get yourself used to the sun in stages. A little bit at first then more and more and more. Many of us who live here all the time never use sun cream, but if you are only used to English levels of sunshine suncream is probably a must.
Here is my suggested programme for your perfect Cyprus Holiday in the Protaras area.
Arrival Day
Take it easy. If you have a car and you arrive at a suitable time for a meal, you might like to stop at the Zakos restaurant on Mackenzie Beach. It's only a mile or two from the airport. As well as eating you can swim and walk along the beach. It makes a lovely introduction to Cyprus life.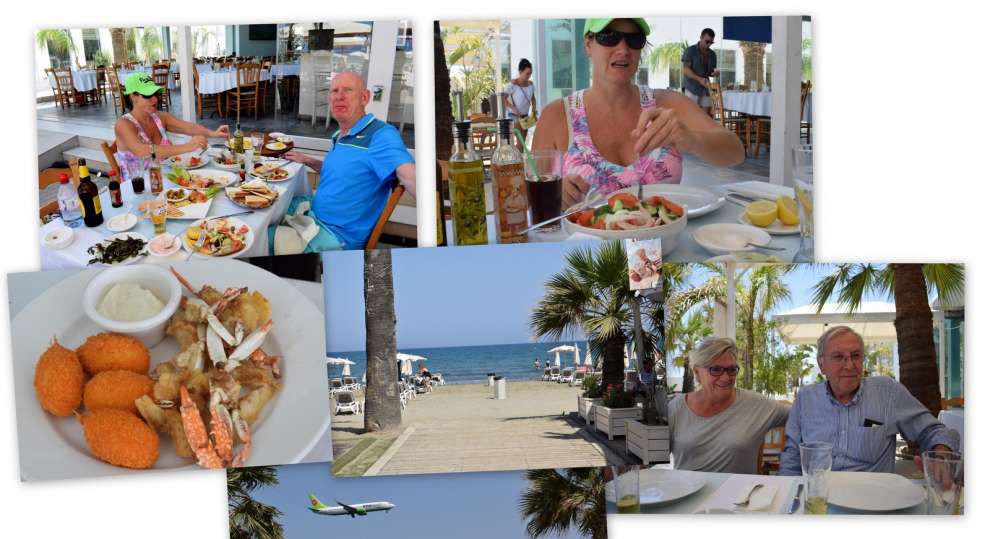 The Zakos Restaurant on Mackenzie Beach a few kilometers from where you land at Larnaca airport
If you are travelling by taxi you want to get straight to your villa or other accommodation. I would suggest you don't do much on your first day. Relax by the pool and maybe eat out in the evening. Kalamies is my favourite local beach restaurant specially for fish and seafood. They make great grilled octopus by the way, but also all manner of well-prepared fish. From where I live in Pinias Street, it is a ten minute walk to the little chaple of Ayios Nicolaos that you see in the header and another 10 minutes walk along the bay. You might just want to get some provisions in for breakfast. There are a number of little shops where you can buy coffee and such like.

Kalamies - My favourite Beachside Restaurant in Pernera/Protaras
Day 2
You will probably want to spend the next morning still doing not very much - so easy out here. Breakfast by the pool. Early morning swim maybe. In the height of summer, the water is warm 24/7. You will probably want to spend most of the morning by the pool. As lunch-time approaches you might start thinking about getting some provisions in for the week. The two easiest-to reach Supermarkets are Lidl off the main road towards Cava Greco, and Metro off the main road towards Paralimni just before Agia Barbara church. If you don't have a hire car, both are reachable by bus and there is a bus-stop almost just outside both of them. If you have a hired car you might like to stop at Zorpa's bakery on the Kapparis roundabout for a take-away. As well as bread and pastries they offer a whole range of take-away ready meals. If it's a Wednesday, you might like to go to the Wednesday morning car-boot and market by the sea at Ayia Thekla. That is where I buy most of my vegetables. Without going to the lengths of having organic certification, the farmers of the three stalls at the end are pretty organic in their approach and their eggs are free range. I love going there – and it's nice to have a coffee at one of the two cafes. I, personally, prefer the one that is further away on the way to Ayia Thekla Church. It is quieter, but both are nice.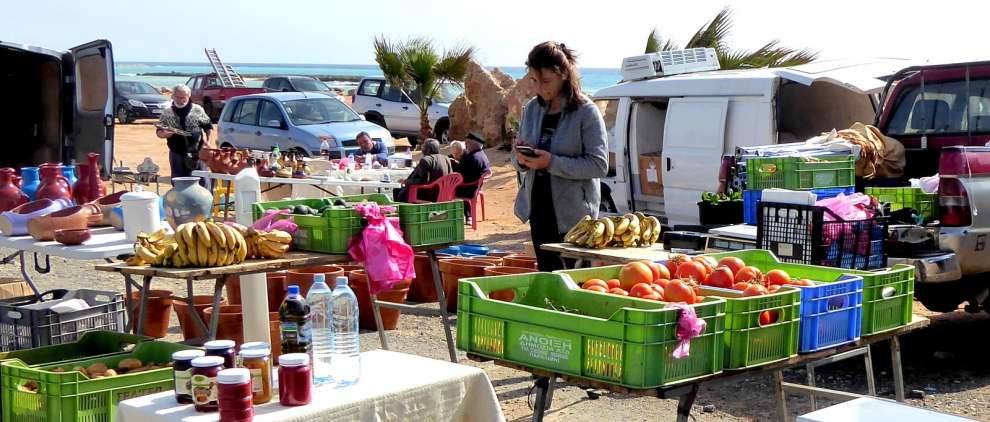 I love shopping for my vegetables at the Ayia Thekla Market every Wednesday
I would suggest that after lunch you spend a little more time relaxing by the pool and that at around four when the sun has abated a little, that you take a walk by the edge of the sea. When facing the sea you can walk left towards Serena Bay or right towards Kalamies. Plenty of choices for having a drink or stopping for a swim.
There are also plenty of places at which you can have supper. At Serena Bay the music tends to be a bit loud and the establishment appeals more perhaps to the 18-30 set. As I mentioned earlier, Kalamies is my beach restaurant favourite.
Day 3
I would think it would be time for a little expedition to Konnos Bay. This is one of the most fabulous beauty spots in the area. I suggest this as the first proper occasion away from base because you may well want to return. You will probably want to spend all day there or at least in that general area. If you have no car, there are frequent buses (101/2 according to the direction), but obviously a car is much more convenient.
You have everything there to suit all tastes. If you like walking, you can take a long walk to the Cyclops caves and beyond, if you like water sports, you can hire a boat, go paragliding or jet-ski. If you are content with just swimming the water is idyllic and there's a lovely sandy beach for sunbathing. If you want a drink or a snack there is a lovely café under the pines just after the lower car park.

Konnos Bay and Cava Greco - Your No 1 Must visit in the Protaras area
You could have a snack lunch at the café, but if you have come by car, I would recommend driving back up to the top of the hill to the Spartiatis restaurant next to the Grecian Park Hotel. The restaurant has fantastic views overlooking the bay and the food has great reviews on trip advisor. The seafood meze is a particularly enjoyable experience, but, if you find that in the heat of the summer a meze is too much to eat, some grilled fish with Greek salad makes for a delightful light meal. I love the way the fish is on display and you can choose which one you will eat.
After lunch you might go for a walk in the Cava Greco National Park. You will want to admire the natural rock bridge overlooking the sea. Then carry on and go down to the little cave by the church. For walking, I would advise sticking to the asphalt by the picnic area or the track up the hill that takes you to the high point from which you can also see the sea that is round the little cape.
Day 4
You might like to take a trip further afield. Where you go will depends on whether you have children with you. Children of all ages (well beyond baby level) just love the water park. The slides, the splashing, the cries of excitement! After the water park, a good place to lunch would be one of the sea-side fish tavernas in Potamos, Leopetri a little further down the road. I like the last taverna the most.

Lefkara - Beautiful village in the foothills of Troodos - Makes for a great day out
Adults on their own, specially the older adults will prefer a more sedate time than a water park and for them I would suggest a trip to the Lefkara area. If you have not hired a car, you might consider going on a private wine tour that will include a visit to Lefkara. Lefkara is a really beautiful village in the foothills of Troodos, and is famous for its lacemaking and its silver crafts ware, particularly in the making of icons.
If you are interested in archaeology you could stop off on the way to Lefkara at Choirokitia, a Neolithic settlement that was inhabited between the 7th and 4th millennium BC. On the basis of the excavations there, a model village has been built below the ruins on the hilltop and shows how prehistoric people lived their lives in that area.

Chirokoitia - fascinating Neolithic site
Day 5
It is perhaps time to do a bit more beach exploration. A visit to Fig Tree Bay is an absolute must during your week in Pernera/Protaras. This is one of the most famous beaches in the area. Tavernas and beach bars back onto the beach, so you can easily have a snack lunch or full-blown meal. Sun beds and umbrellas are available for hire – And with every sun bed comes a Free Wi-fi code, so even on the beach you don't need to be parted from the net if you don't want to be.
You can drive to Fig Tree Bay, go there by bus or even walk to it. It is a fairly long walk, if Pernera is your starting point; I would advise setting off relatively early in the morning to avoid the intense rays of the midday sun.

The Famous Fig Tree Bay in Protaras
Day 6
If you like boats, you might find it fun to book one of the many boat trips running between Cava Greco and the outskirts of the illegally occupied Northern parts. Almost all will have a bar. Many serve food as well. All will stop for a swim in a couple of nice places. Some, like the Black Pearl, provide non-stop music and entertainment. The Black Pearl has a Johnny Depp look-alike complete with pirate friends. There are a whole host of boarding points along the coast – The Fishermen's harbour of Ayia Triada by the Golden Coast Hotel, or Protaras, or Ayia Napa. Ayia Napa is easily reachable by car or bus.

The Black Pearl provides constant entertainment from a Johnny Depp look-alike and his crew
Ayia Napa would probably be a favourite departure point. It means that that would be where you will return and it gives you a chance to walk round the town and visit the former Monastery, have a drink perhaps overlooking the harbour and a meal even in the evening. Isaac is a great fish restaurant by the harbour's car park. Other favourites of mine in Ayia Napa are Kota Greek Souvlaki in the centre and Blueberries. If you are running low on funds, try Sacramentos along Nisi Avenue. You can get a two course meal and a beer there for under 12 euros - extraordinary value!
If you like modern art, you might pay a visit to the sculpture park at the top of the hill.
For the younger night-clubbing crowd, Ayia Napa is the place that lives at night.
For those who don't fancy a boat trip from Ayia Napa or anywhere else because they just don't like boats, but would still like a bit of modern history, it is worth seeing the ghost town of Famagusta with motor car trips organised by a well-known character in the area, the much advertised Mr John. He will take you to the only beach that is still accessible and show you how this once flourishing town has been left to go derelict with property owners being refused the right to access their properties. If you don't go on that tour it is worth going at least to the Famagusta viewpoint in Deryneia to gain a little understanding of the current political divide.
Day 7
So today will be your last night. I wouldn't go anywhere far. I'd focus on pool and/or nearby beach. Most villas have a barbecue built in to their gardens. If you've not yet had a barbie, today is perhaps the day. Here are some tips for making a really super one.
If you have a car you might go in the evening for a farewell Greek meal at one of those fabulous restaurants, Mousicos or Ploumin in the nearby village of Sotira. I describe them both in my article, My Top 12 restaurants in the Protaras area.
Day 8
A week goes by all too quickly when you are having fun. Let's hope your flight back does not leave too early so that you can enjoy a little extra Cyprus summertime bliss. If you are returning a hire car at the airport and have a little time on your hands, I find it delightful spending a few hours at the Blue Wave beachside restaurant in Oroklini, a short distance from Larnaca. Swim, eat, have a beer or two – relax and enjoy!
Bon voyage! Come back soon to experience your Best Cyprus Holiday once more.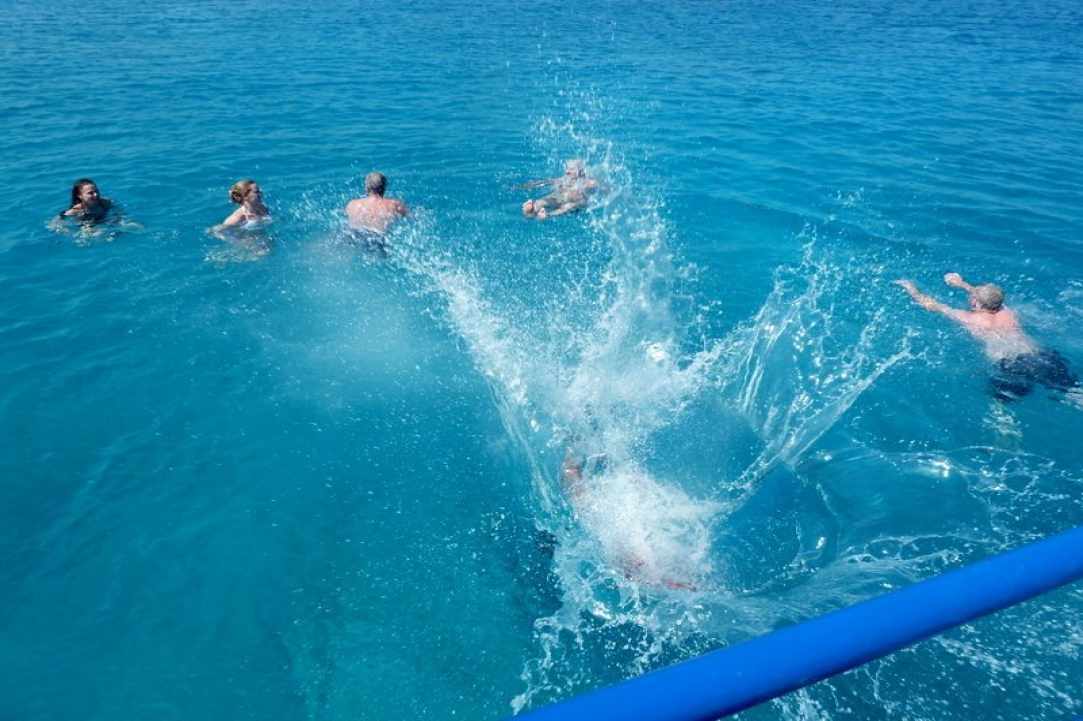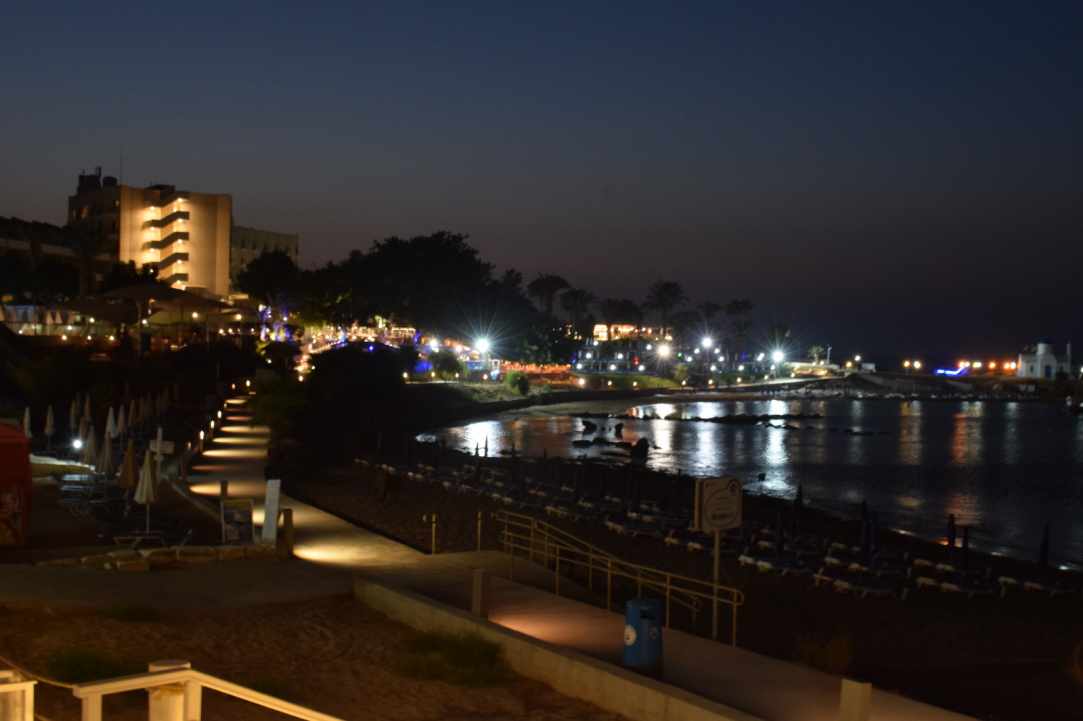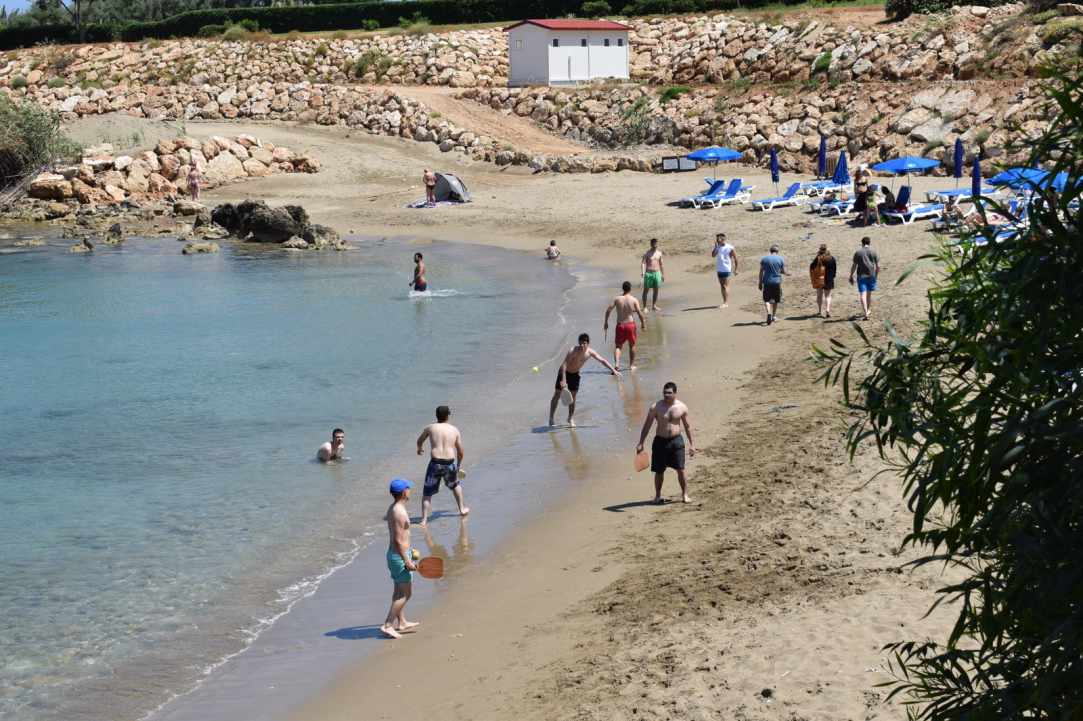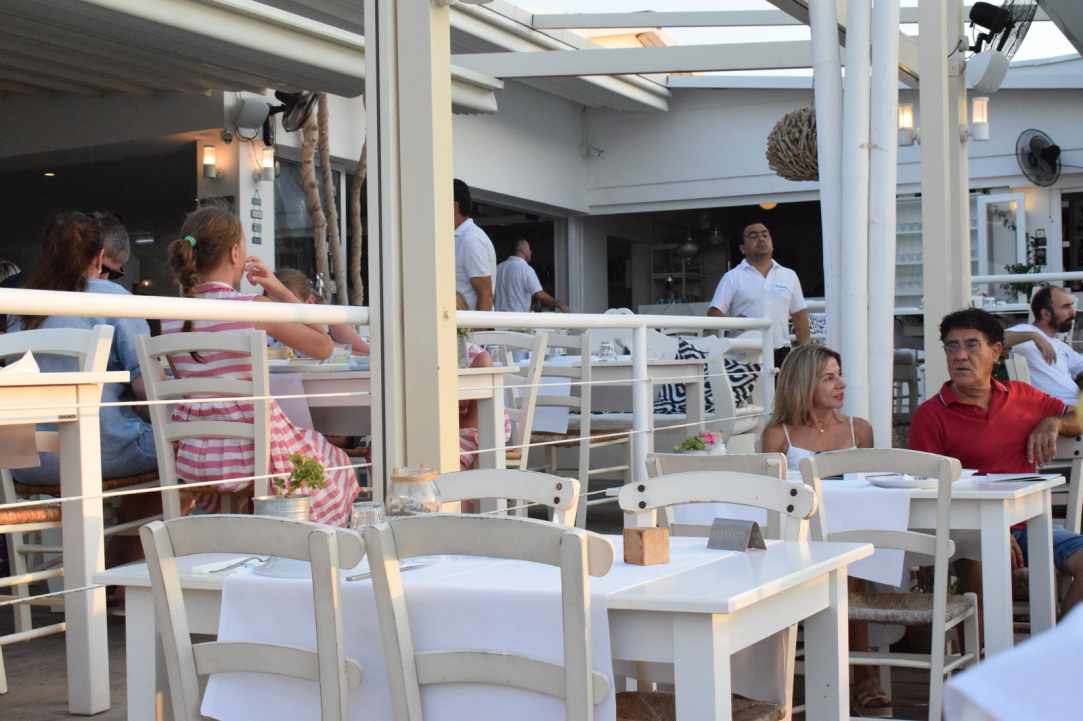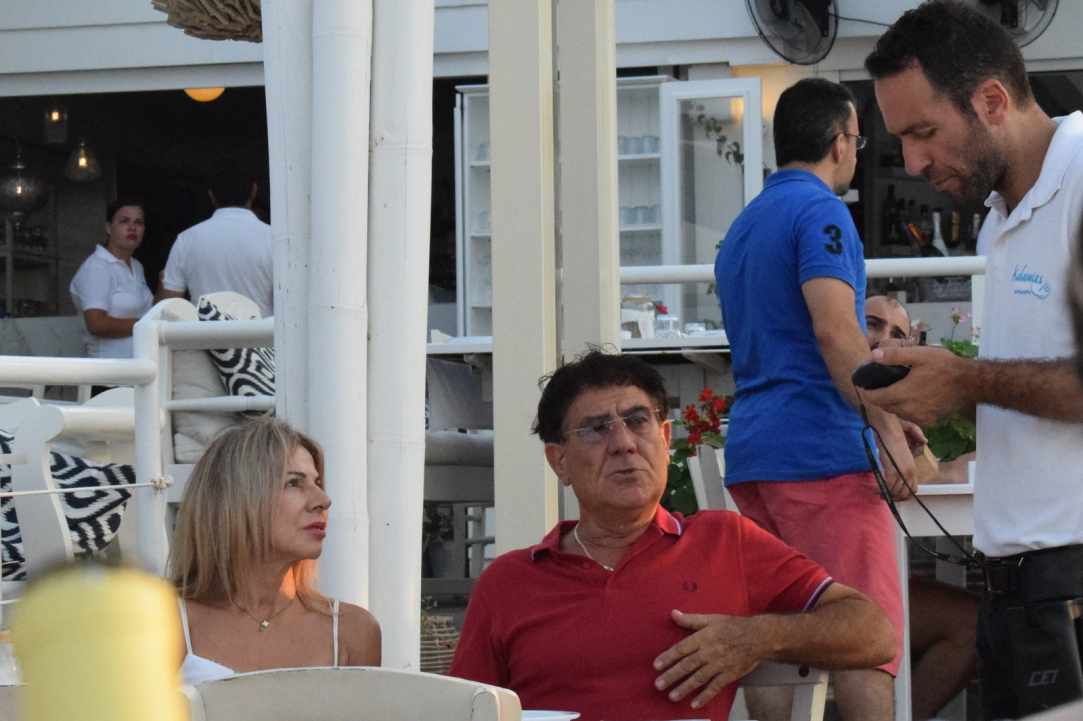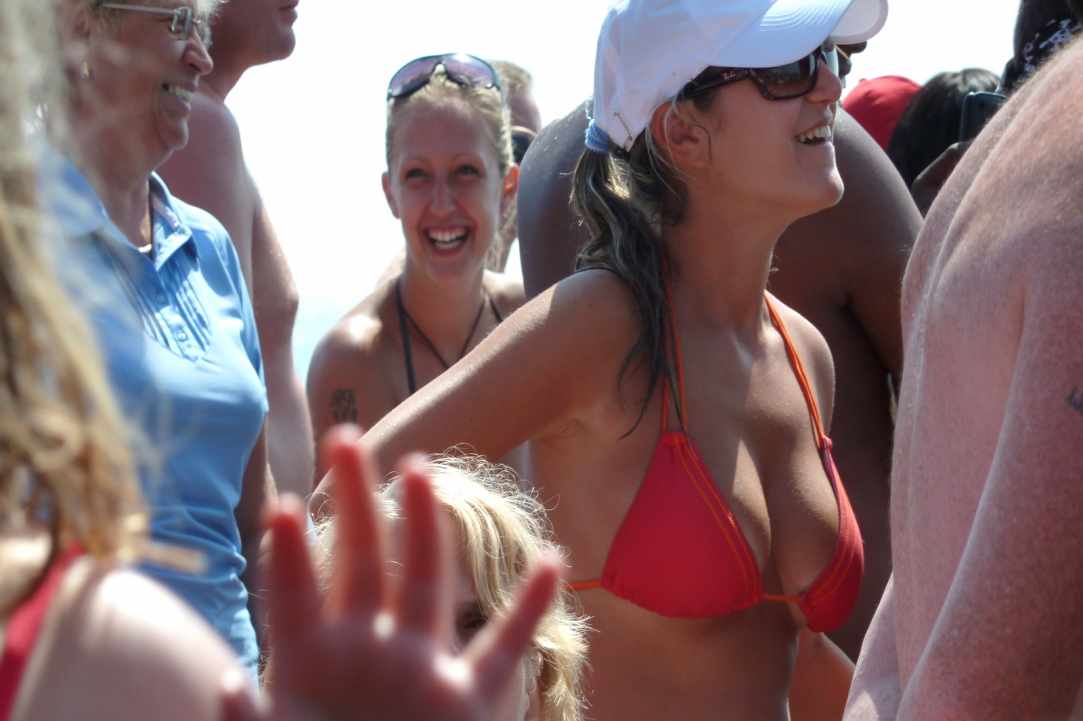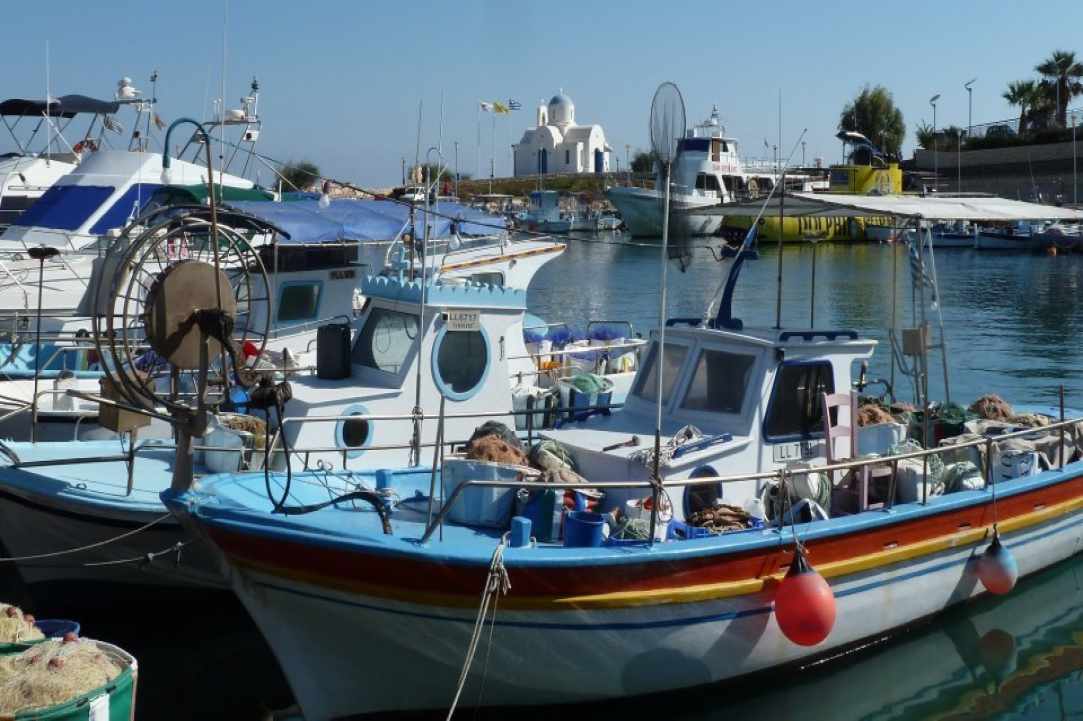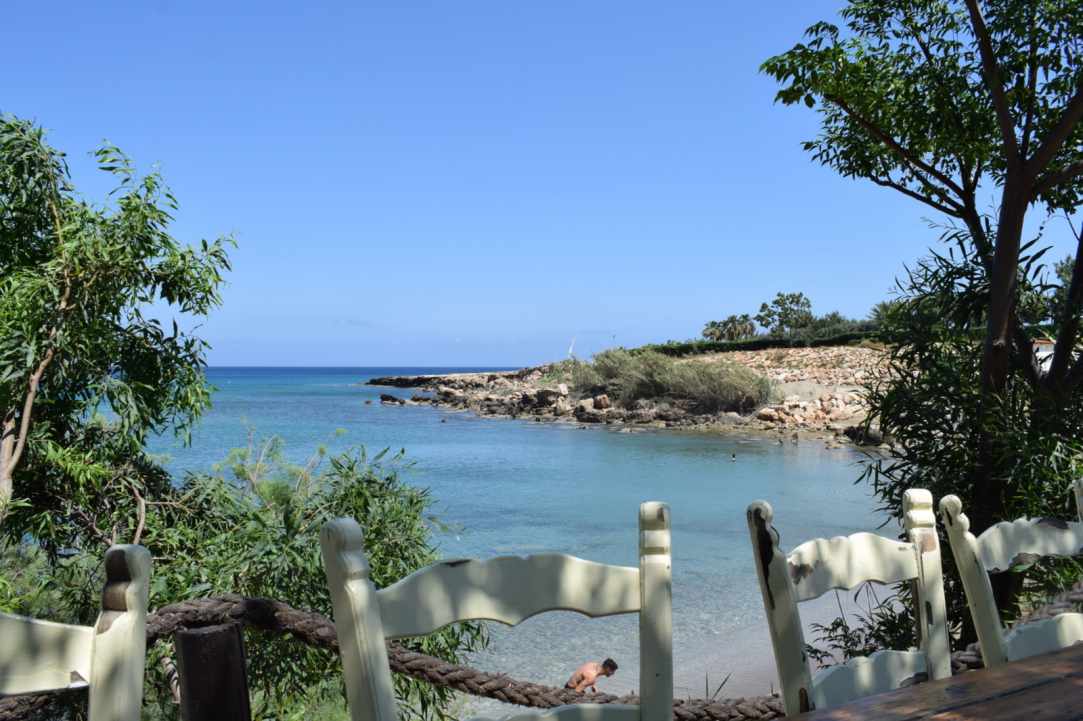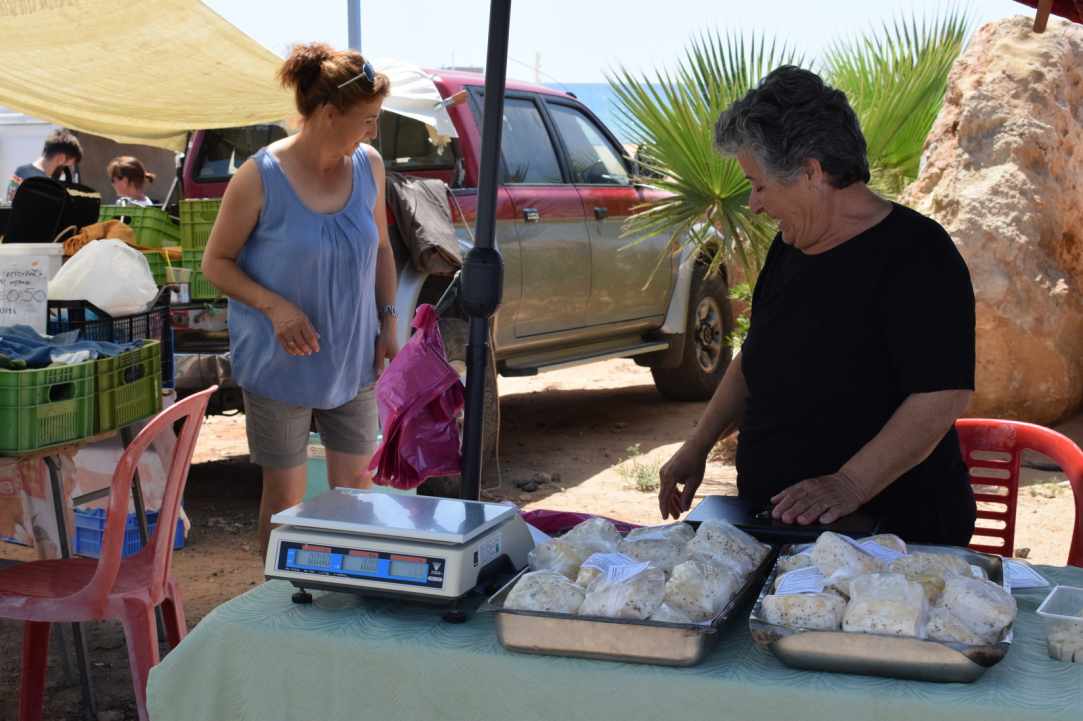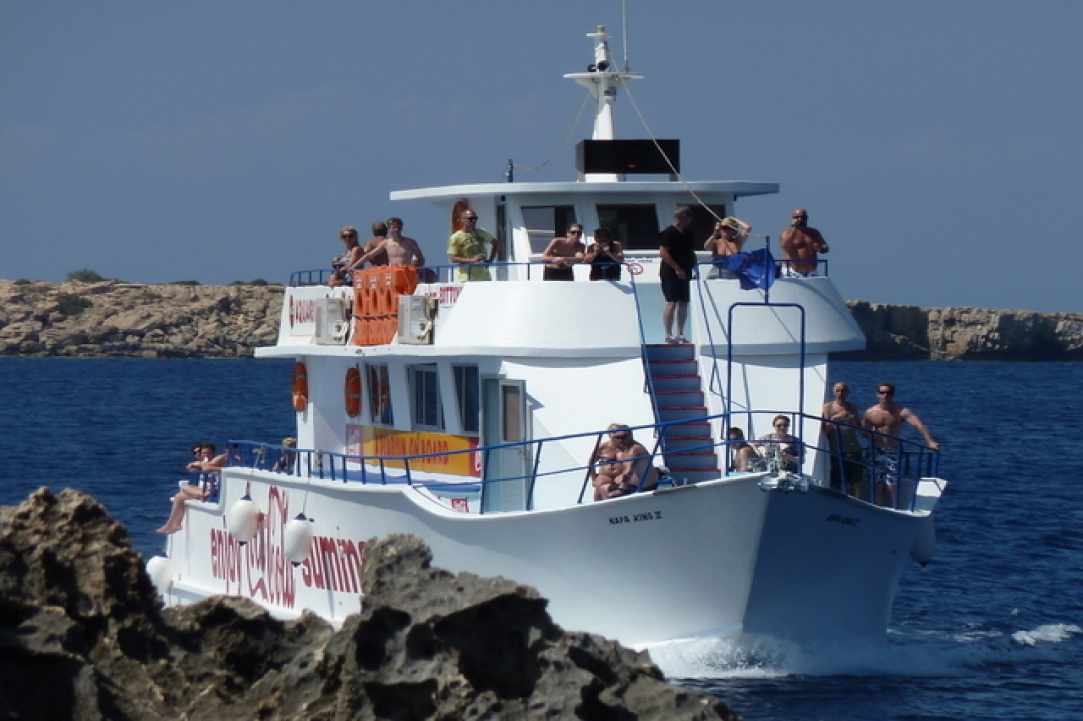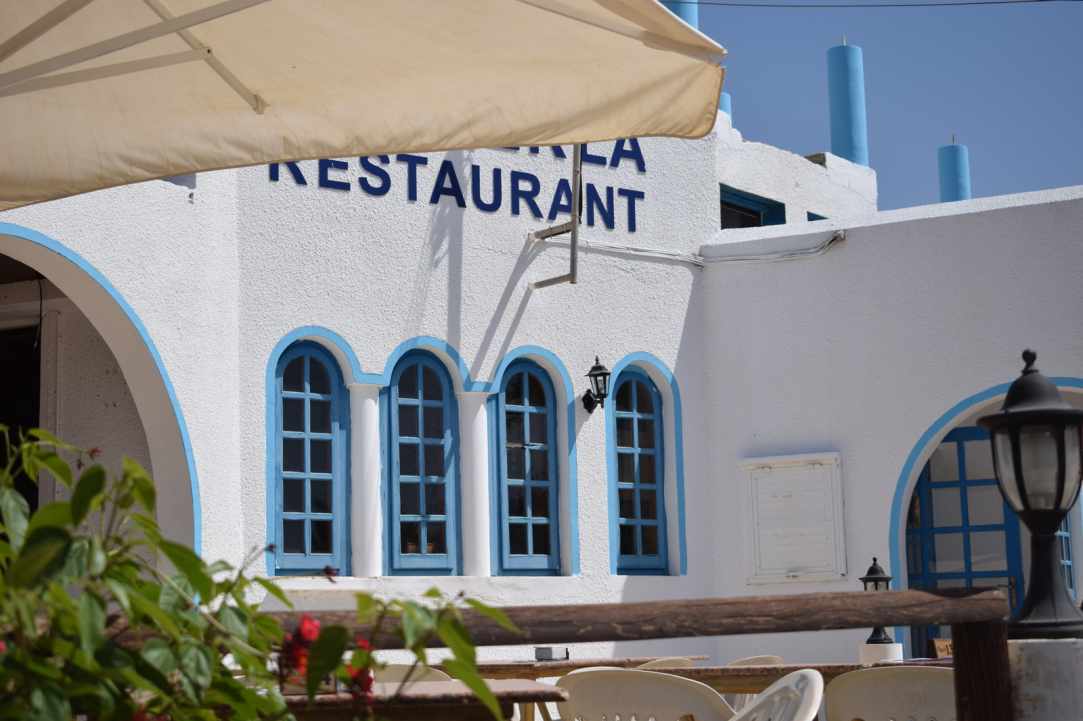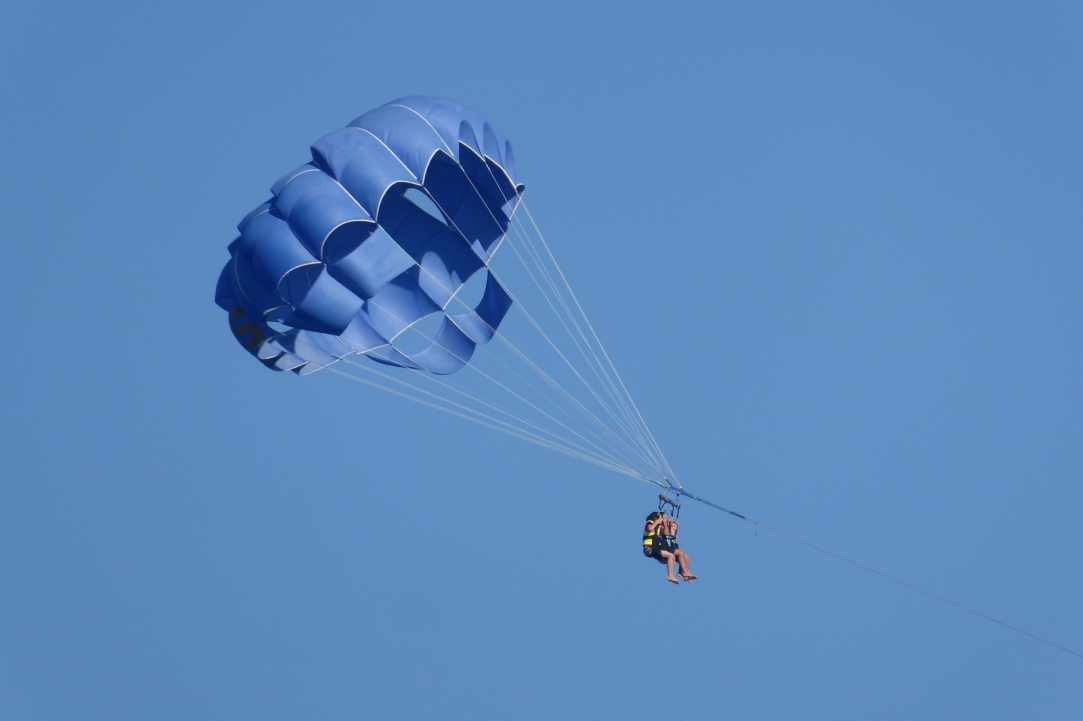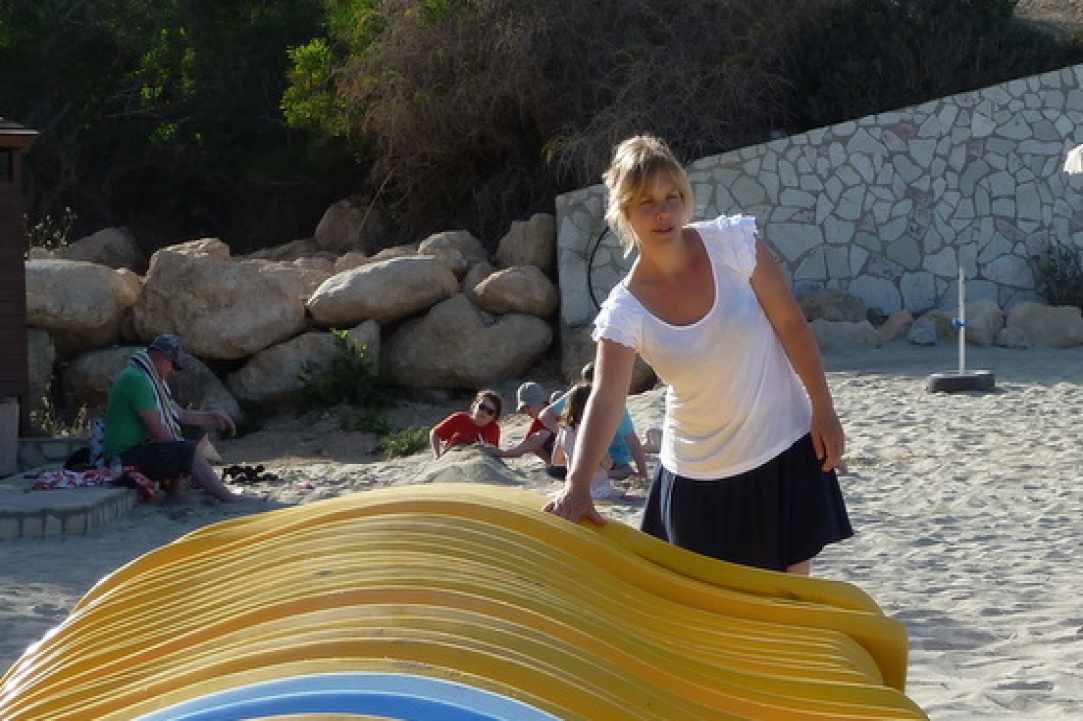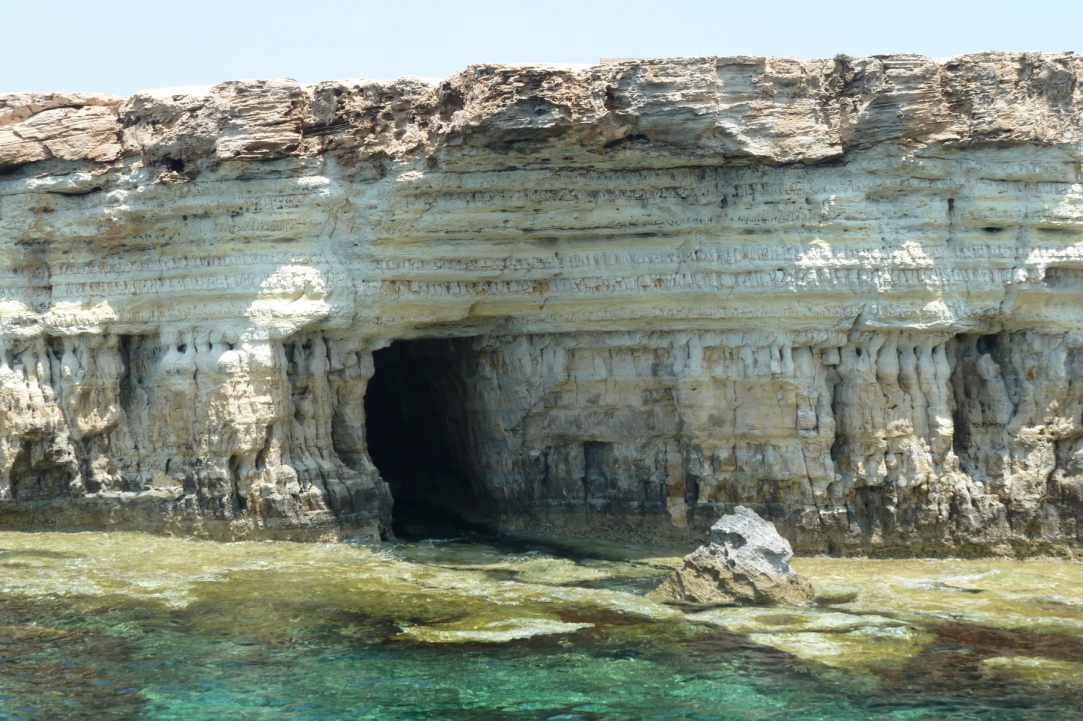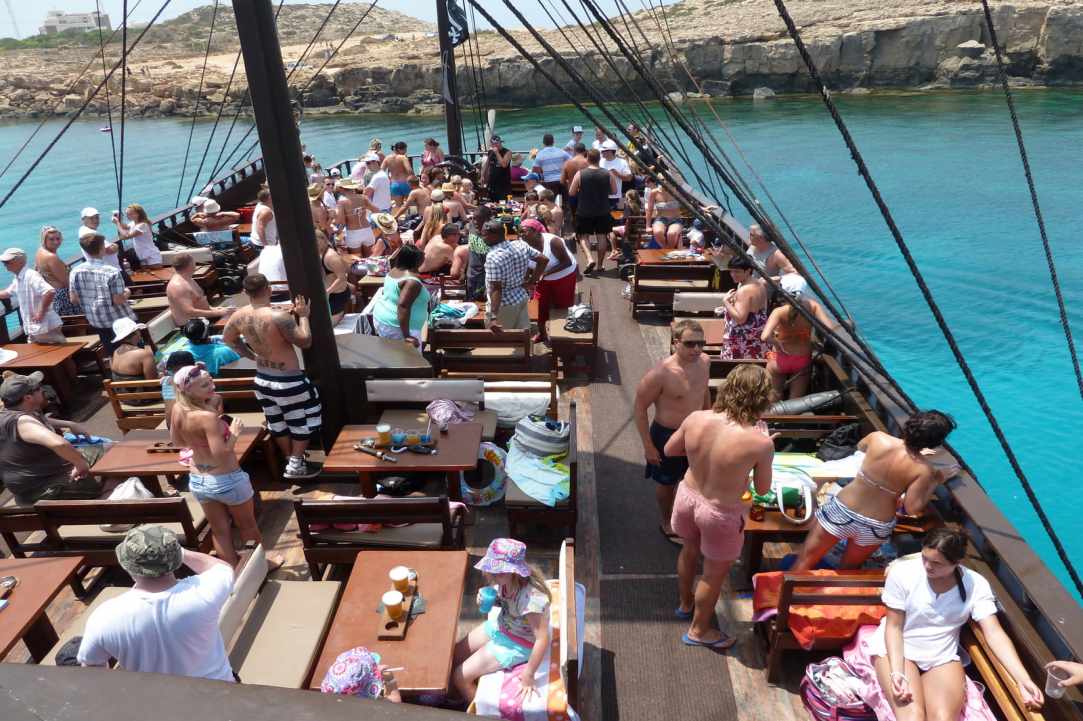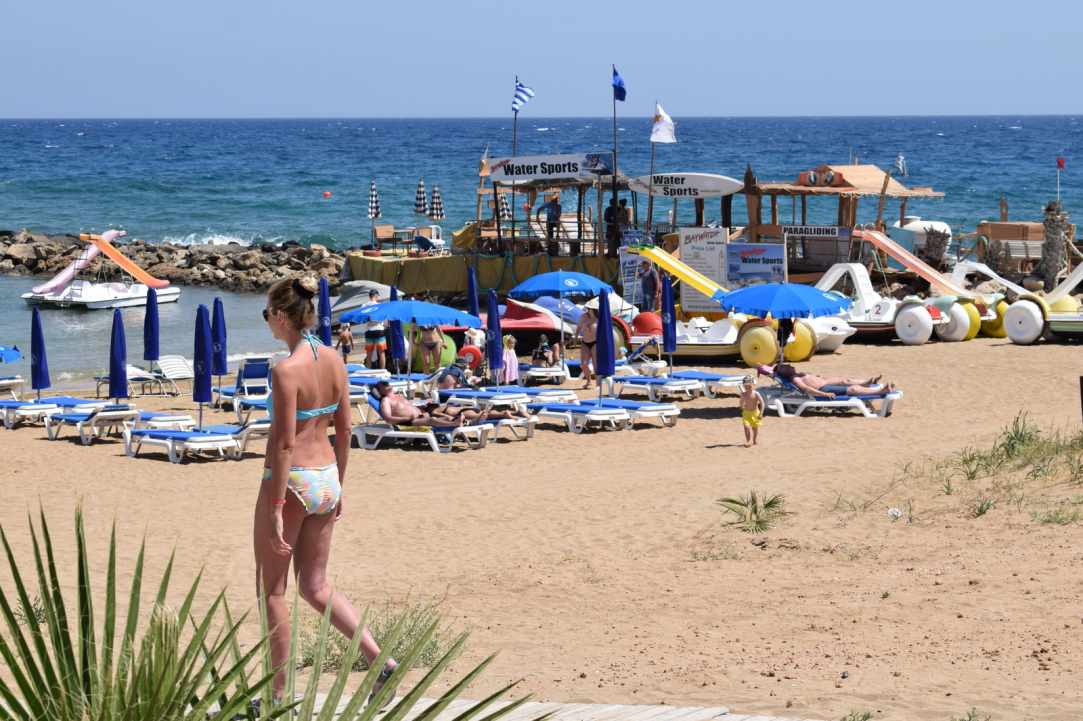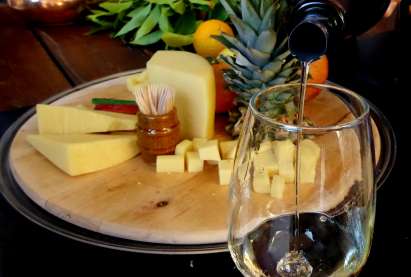 Click here if you would like to enjoy the Best Cyprus Wines on your Best Cyprus Holiday