Agios Epifanios Oreinis
You can visit the beautiful church of Saint Epiphanios
Agios Epifanios mountain is 500 meters from Nicosia - Palaichori motorway. Agios Epifanios of Oreinis is a village with wild vegetation, rich color and pine scent. The village of Agios Epiphanios follows an upward course of population from 1881 to 1976, and today it has about 500 inhabitants.
The inhabitants of the village were engaged in livestock farming and logging. In particular, they mainly cultivated vineyards of winemaking varieties and less olives, cereals, carobs and vegetables. The main occupation of the inhabitants of Saint Epiphanios and the other mountain villages was livestock farming. Approximately 1000 goats were reared in the 1980s.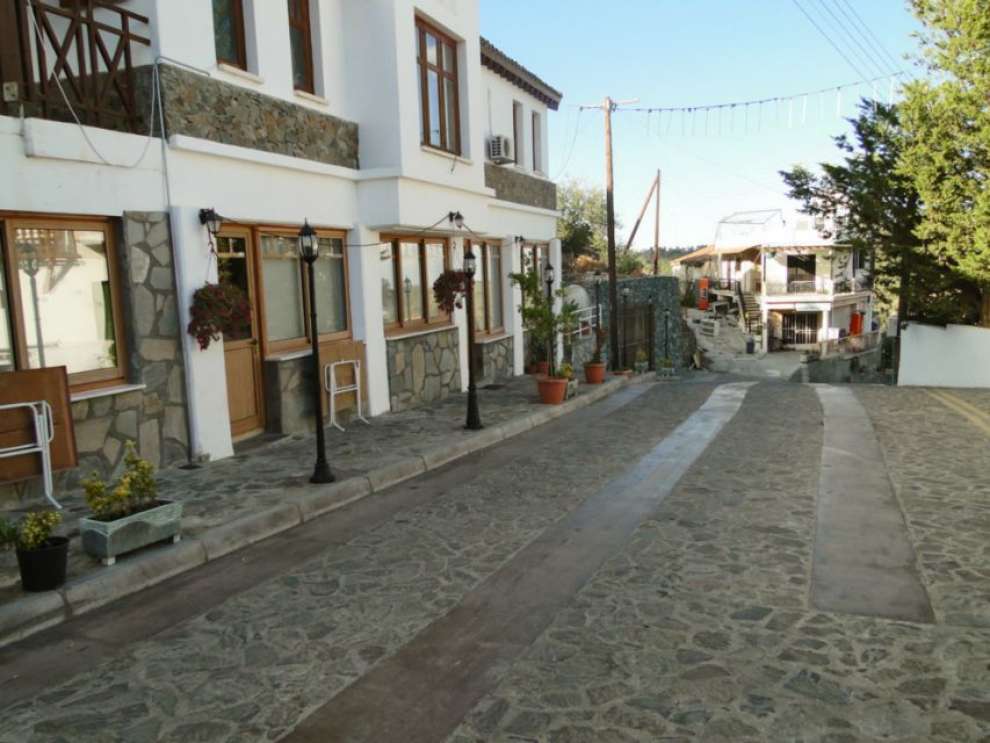 Photo by: Κοινοτικό Συμβούλιο Άγιος Επιφάνιος Ορεινής
The church of the village is dedicated to Saint Epiphanio and is an 18th-century building that belongs to the one-aisled church type with a biconvex wooden roof and tiles. Its interior is decorated with sacred heirlooms and a 17th century icon. After enjoying the splendid colors of nature and the fresh air, do not miss to see the view towards both the Brothers and the forest of Machairas.