Cyprus Alive spoke with the owner of Tavernaki Tou Meli, Mr. Meli Panagiotou. Read the interview below to find out more about his wonderful tavern in Parekklisia.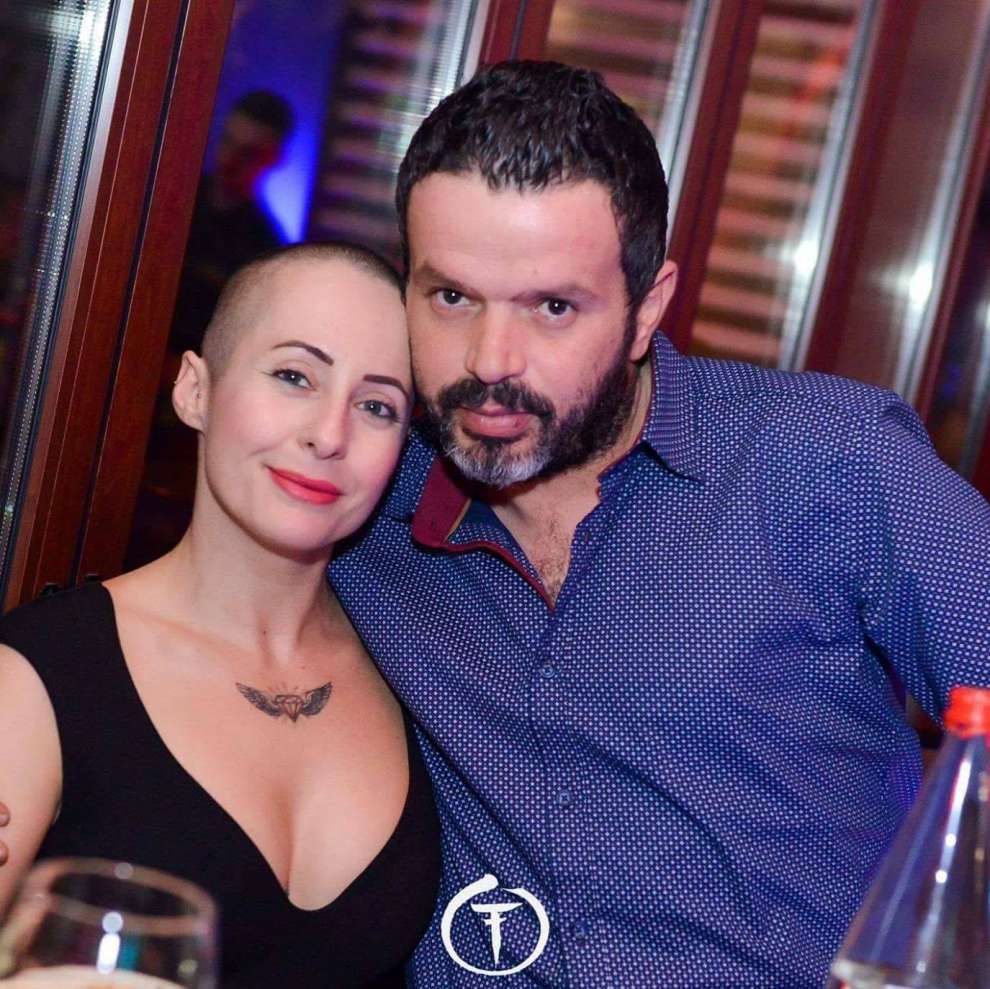 1. Mr. Panagiotou, when was your tavern established?
We started on this path and opened the tavern in 2005.
2. What does the Tavernaki Tou Meli offer?
Traditional Cypriot Cuisine. High quality ingredients and always fresh for our demanding customers. Our menu consists of mezedes and seasonal dishes such as: asparagus, snails, wild green vegetables (found on the mountains), mushrooms and much more. Along with good food and traditional surroundings, we also offer live music to combine a harmonious atmosphere, creating unforgettable memories.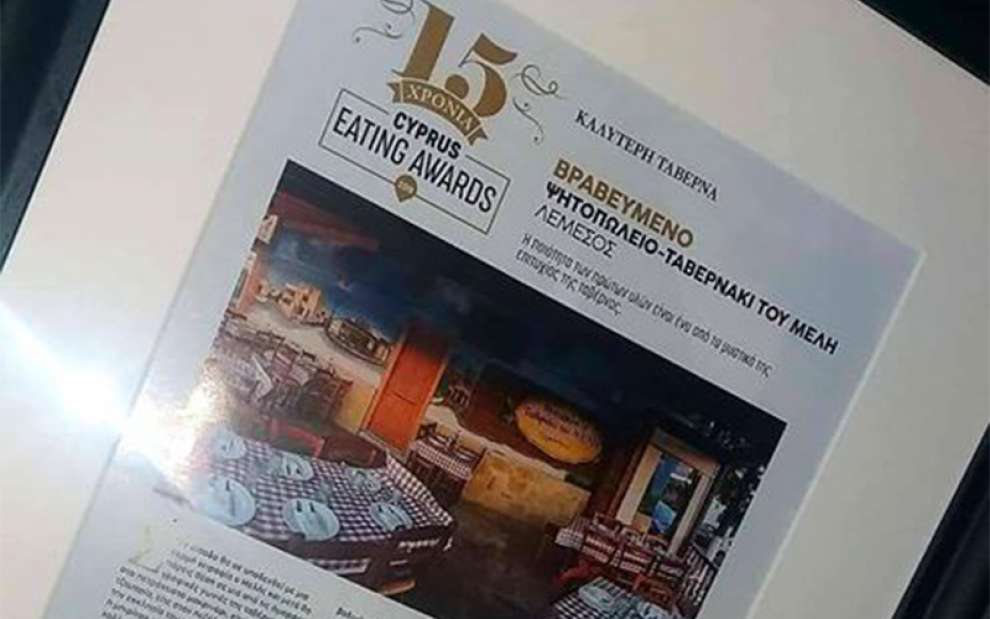 3. Where is your tavern located?
Our tavern is located in Limassol, in the heart of Parekklisia village square.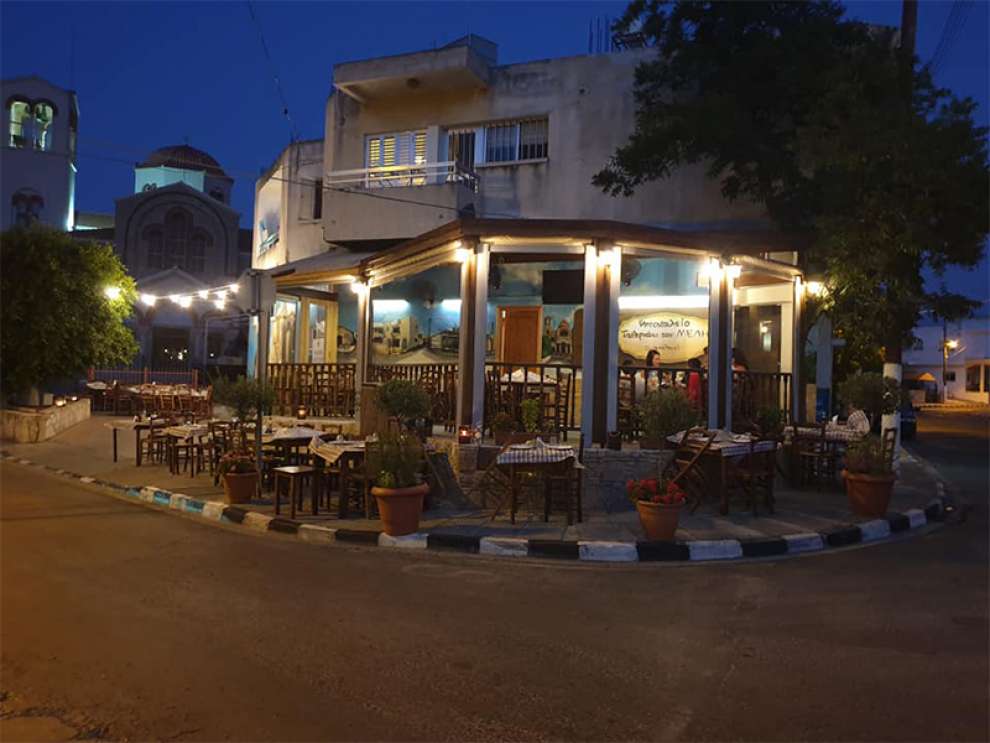 4. What makes Tavernaki Tou Meli different?
Our endless passion for good food and people who know how to enjoy quality and tradition. We like to see people happy in our own space. We may not have Professionals, but we have GOOD kids, GOOD characters, always willing to serve our customers. In 2019, we were recognised as the Best Tavern on the Island and it was no accident. We thank the people from our hearts who honoured us with their votes. Nothing is given for free in this life, we won it as a group of people, who do what we love even though we loose time from our families and fun events. This is something that will never change.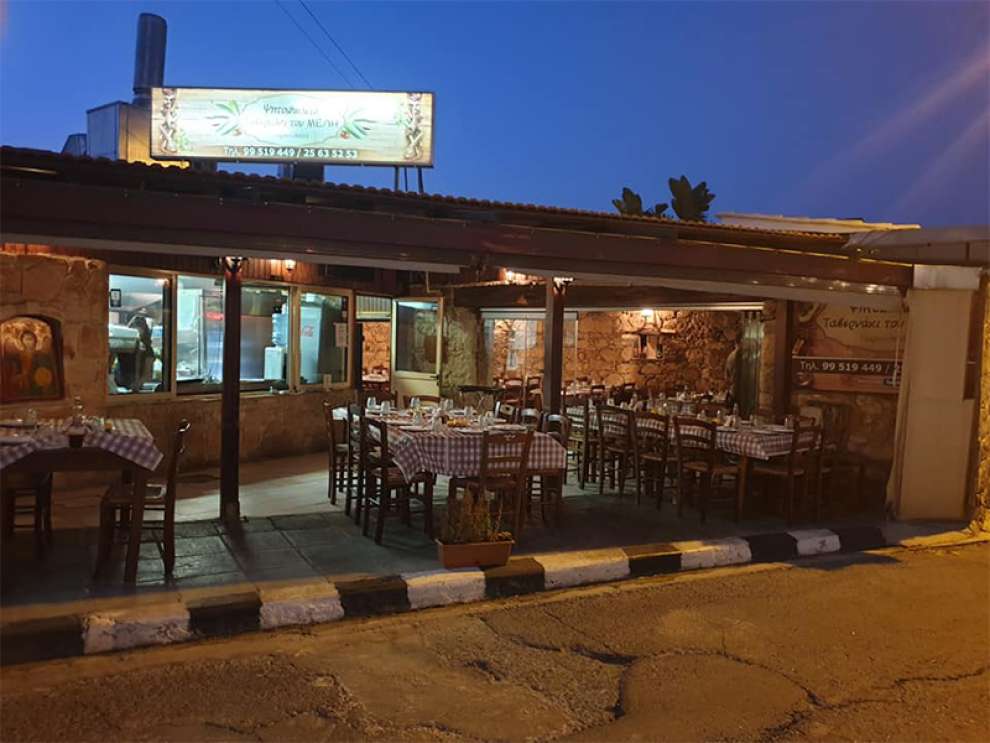 5. Your Vision?
To become the "habit" of food lovers!
I would also like to add a personal message here...Thank you from the bottom of my heart to all the people who are part of this GROUP. I also want to thank my children, Andrea and Leoni, and there is still one person who is probably my biggest contributor to this success and this is my wife. Maria, she is the one who is always present. We always walk side by side and that's why we got to where we are. And we'll keep going!

Thank you very much Mr. Panagiotou and we wish you all the best. We are sure that people will be delighted with your wonderful authentic Cypriot recipes and your hospitality.