Our Top 10 Cyprus Beaches and Diving locations
And the chance to hire a waterproof webcam for a day or more
Regular followers of Cyprus Alive have been guided to a wonderful selection of Beautiful Cyprus beaches and deep-sea diving locations. I love being by the sea and I love taking photographs, but it is always with a certain amount of trepidation that I take along my camera. One grain of sand in the wrong place is enough to completely ruin €400 worth of camera and even a squirt of sea spray can dirty and blur the lens. And when it comes to those boat trips where one stops for a little swim in some fabulous location, I've never been able to take my camera down to the water.
An underwater camera is next on my shopping list, but that could be some way off. Imagine my delight then when I discovered that I could hire a waterproof web cam in Cyprus (Protaras area) for as little as €15 a day. I can't wait to try it out.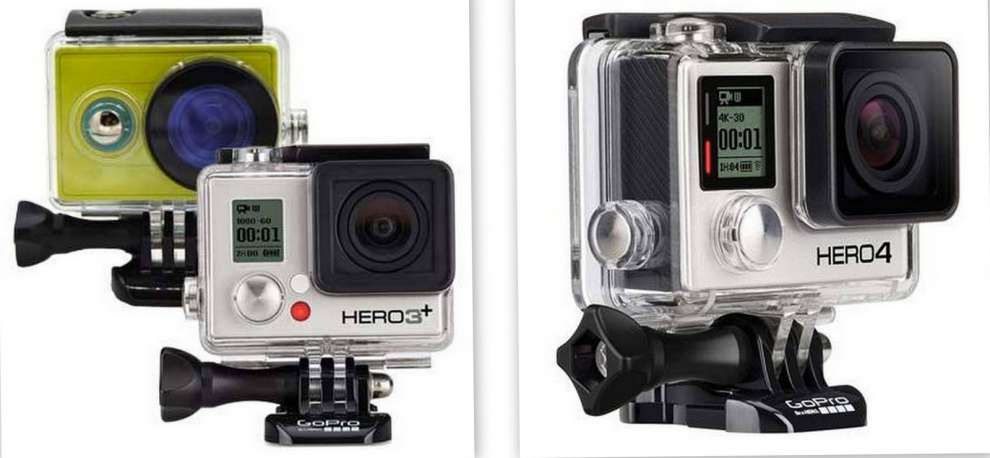 So here are our top beach recommendations from the Cyprus Alive Team of Writers
Fig Tree Bay, Protaras. Named after the fig trees growing along the coast, and exhibiting vibrant turquoise and deep blue waters, this has become a great favourite for both Cypriots and foreign visitors.

Konnos Bay and Cape Greko between Protaras and Ayia Napa. When my Grandchildren were here visiting there was a daily refrain: "Grandpa Bill. Can we go to Konnos Bay again today?" Some Belgian friend visited me in May and expressed surprise at how beautiful everything was. "What did you find the most beautiful?" I asked. "Konnos Bay," they replied in unision.

The Blue Lagoon in Paphos. Our writer, Vassiliki Kalinou describes it as the most exotic beach in Cyprus.

The Sea Caves of Paphos where can experience the Thalassotherapy from natural warm spa waters arising out of the sea.

Pissouri offers a number of attractive beaches though they are mostly of shingle and a tad colder than on the beaches to be found on the East of the island.

Should you find yourself in Limassol and want to go to the beach without further travel, Christina Nikalao tells us about the large Akti Olympion beach and its offshoot, Thalassaki.
Our team of writers having been guiding you not just about the best beaches, but also about the best diving spots. Our writer Evi Neocleous has been writing specifically about diving In Cyprus.
Read her article on the stunning underwater scenery by the Cyclops Cave in Cava Greko.

Then there are the Amphorae Caves with the encrusted Amphorae and an ancient Roman Anchor. A team of American Archaeologists believe this to be dating back 2000 years.

We also have the two Limassol wrecks the Constandis and Lady Thetis. Here swim fish bigger than any I have ever seen in real life.
Pissouri by Melanda is a great place for beginners to go diving as it is fairly shallow with a maximum depth of 8m. The article also lists 50 places in Cyprus where you can go diving.
What a lot of locations that lend themselves to a webcam with waterproof case. No worries about sand causing damage or the lens getting wet and filming is possible underwater even in depths of 25meters (40 in the case of a higher model). I am just itching to get my hands on one. Cost from €15 a day and a joint promotion with Wines and Tours ltd allows people who hire one to get €10 off the cost of a Wines and Tours Cyprus Private Day-Excursion.
Website for more details on Private Wine Tours.
For more information on hiring a web cam for as little as €15 a day telephone 00 357 9512 1272 or email