Akrounta
Such a view would be envied by the gods of Olympus
Akrounta is a village built to the northeast of Limassol, about 5km from Germasogeia. Akrounta is built at an altitude of 105m above sea level at the edge of the valley created by the Amathus River.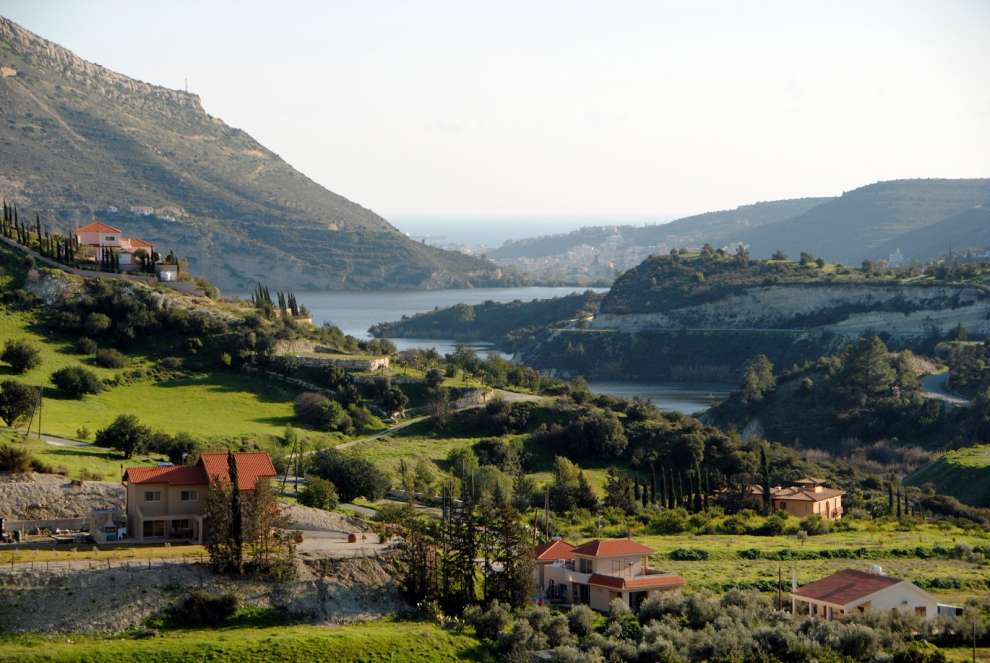 Photo: Πανίκκος Λουρουτζιάτης

To the south it borders with Germasogeia, to the west with Mathikoloni, to the north with Dierona and to the east with the Foinikaria.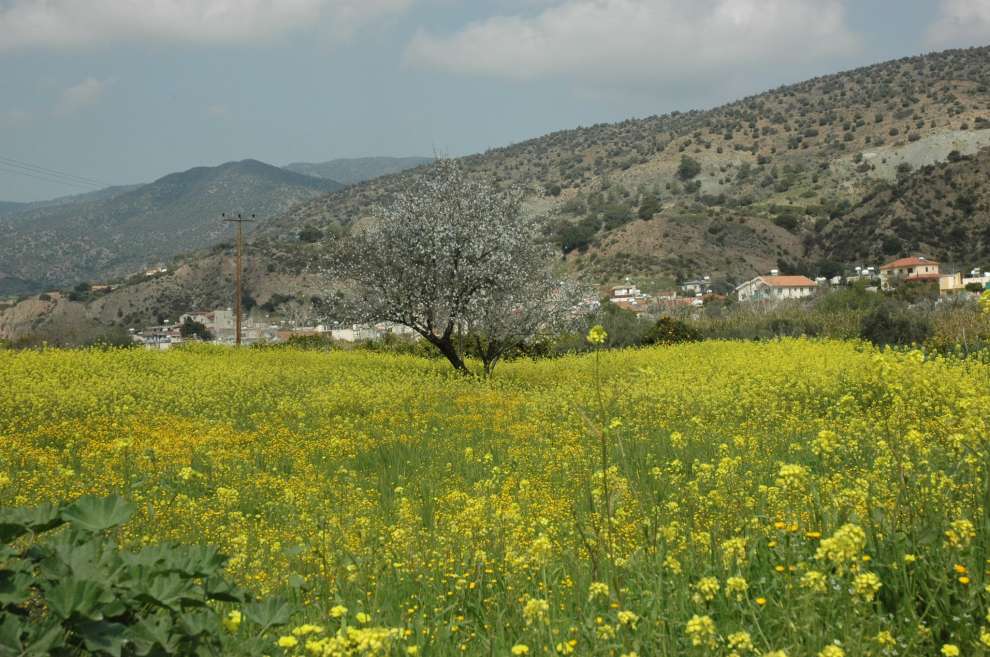 Photo: Giannakis Papanastasiou

History of Akrounta:
According to historical references at the time of the Middle Ages, the Venetians seized property in Akrounda.
During the Ottoman occupation, Akrounta was a community of Linobabakans, that is, Christians who were equaled to escape persecution.
During the Greek-Turkish war period in 1897 as well as during the Balkan wars, there are references to Akrounta as well as to the period of union of Cyprus with Greece in the resolutions of 1921 and 1930.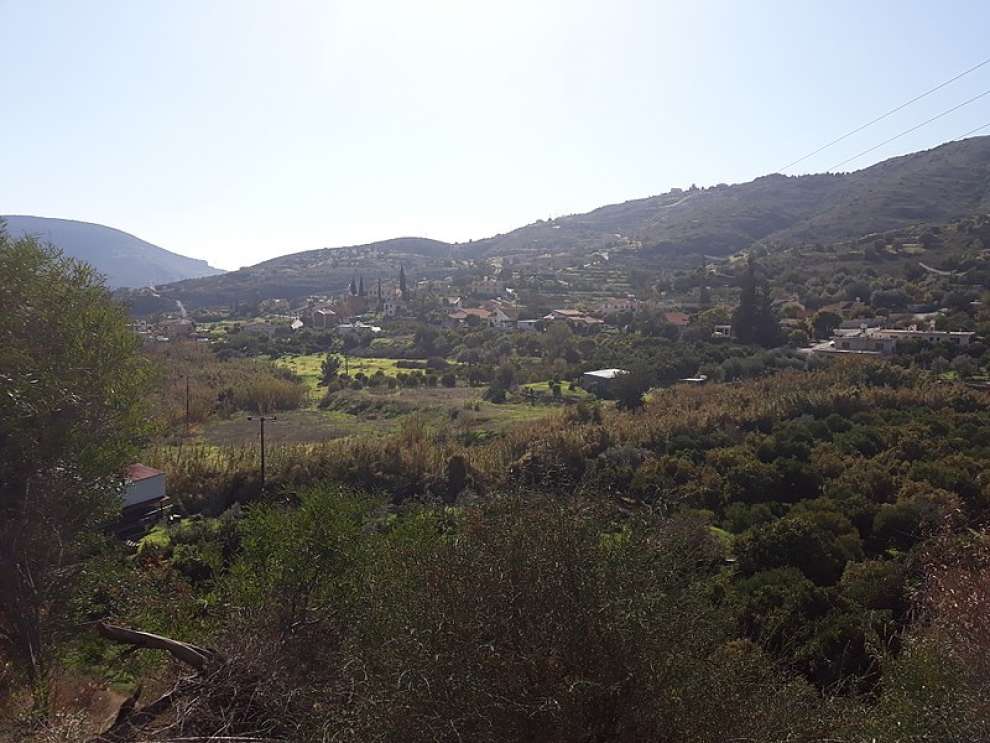 Photo: Wikimedia commons

The name of the village:
Its name, the village took it because of its location. More specifically it comes from the word Akron (limbs) which means it is built on the edge of a valley. According to Nearchos Clerides, the name Akrounta is one of the ancient names of Cypriot villages.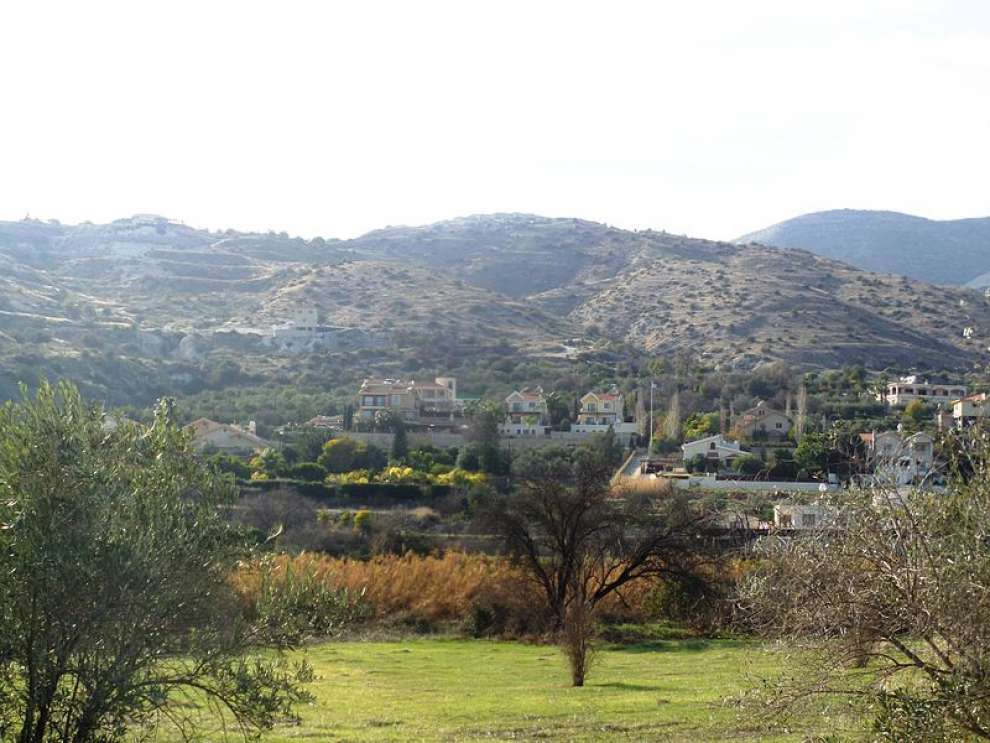 Churches and attractions:
Taking a stroll in Akrounta you will see the church of Agios Georgiou Megalomartiros, built in the old part of the village and the chapel of Apostolos Louka, built on a slope dominating the delta that forms the river Amathus. It is a stone built chapel that follows the basilica type.
At the entrance of the village you will find the river bridge in the community park. From that point, the village is divided into two parts, along two parallel streets where the two habitats of the village have been built.
The houses of the old village core are stone-built, without any windows to the street, the large and imposing entrances of these houses lead to a large inner courtyard. Their upper ones are brick-built.
In the centre of the old core you will find an old faucet from which the inhabitants were supplying water for the houses, their animals and their crops.
On the other hand, the new core of Akrounta has a completely different architecture in houses more modern. There is also the dam of Germasogeia, which after 1970 supplied the inhabitants with water for their crops.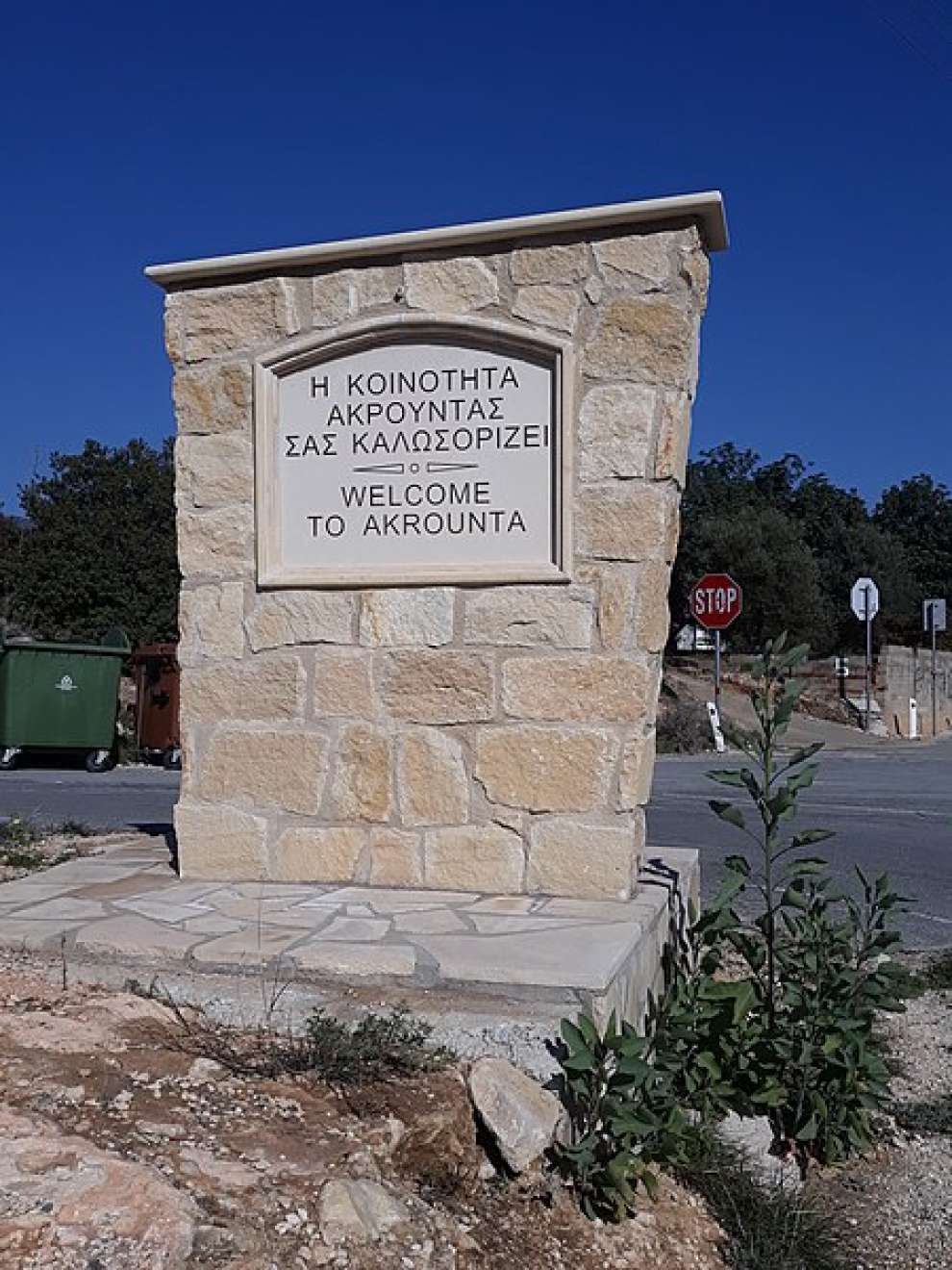 Photo: Wikipedia
Population:
In 1881 Akrounta had 97 permanent residents. Its population gradually increased until 1976, when the village had 275 permanent residents. In 1982, there was a decrease to 236 and afterwards they started rising again, reaching in 2011 the largest number of residents from all periods. The inhabitants of Akrounta in 2011 were 455.
The occupations of the inhabitants and crops:
The inhabitants of Akrounta were mainly engaged in agriculture and livestock farming. The most important products grown in the village are citrus trees.
For the map of the area, click HERE