Saranti
A very picturesque village with stone houses found in the pine trees of the Adelphi Forest
Saranti is a mountainous village in Nicosia. It is built north of Madari, in the geographical region of Pitsilia. Built at an altitude of about 1060 meters.
The village of Saranti is characterised by steep hillsides, valleys of wild natural vegetation and hazelnut trees. It is a very picturesque village with stone houses found in the pine trees of the Adelphi Forest.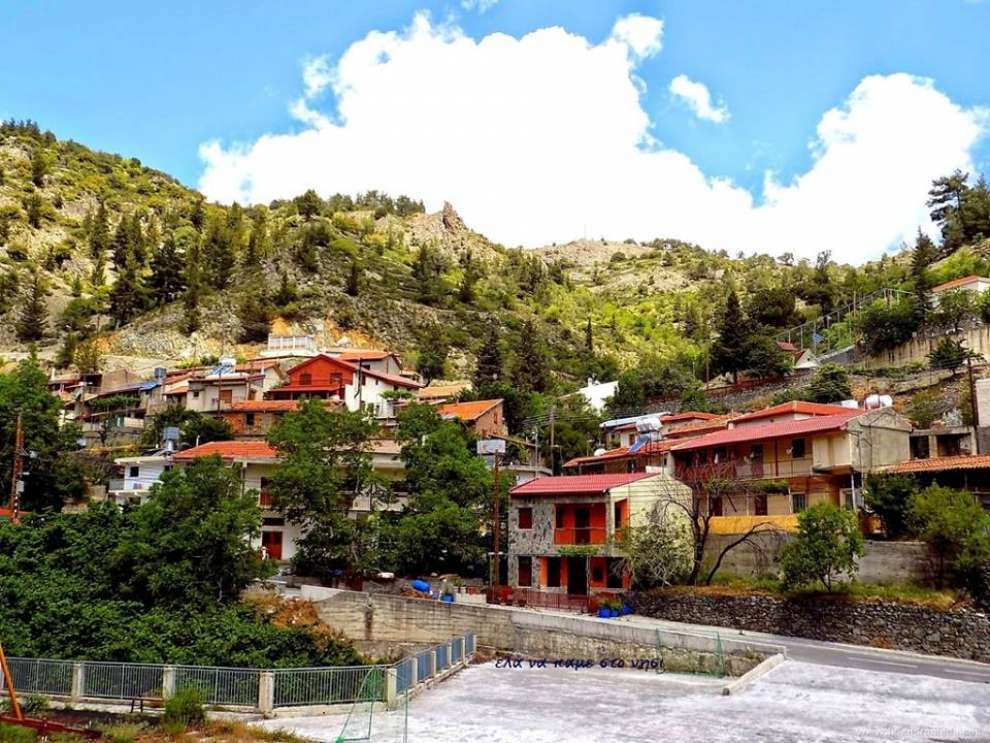 Photo: Ελα Να Παμε Στο Νησι

The name of the village:
For how the village got its name there are several versions. According to the "Great Cyprus Encyclopedia", the name of the village came from the surname of the first inhabitant, who was Sarantis. A second version, according to local tradition, the village was named after the erection of the Panagia of Araka Monastery, located between the villages Saranti and Lagoudera. For the erection of the monastery, forty craftsmen were staying in the area where the village is today built. This version is considered to be the most prevalent one to call the village of Saranti.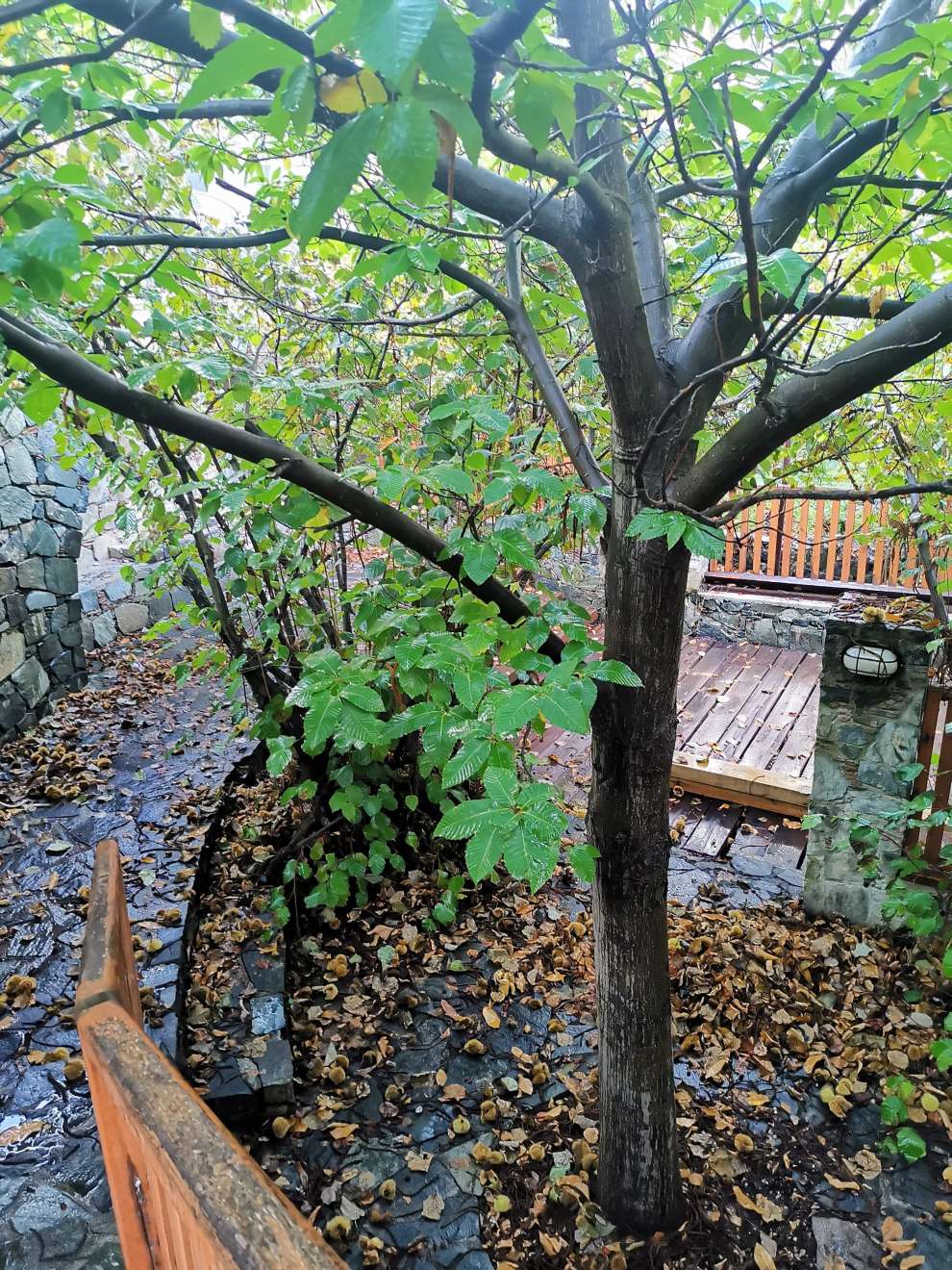 Photo: Georgios Panayiotou

The Church of the Village:
Walking through the narrow streets of the village, you will find beautiful stone-built houses with traditional architecture, as well as the village church dedicated to St. Constantine and Helen, a 16th-century building built of stone in the area.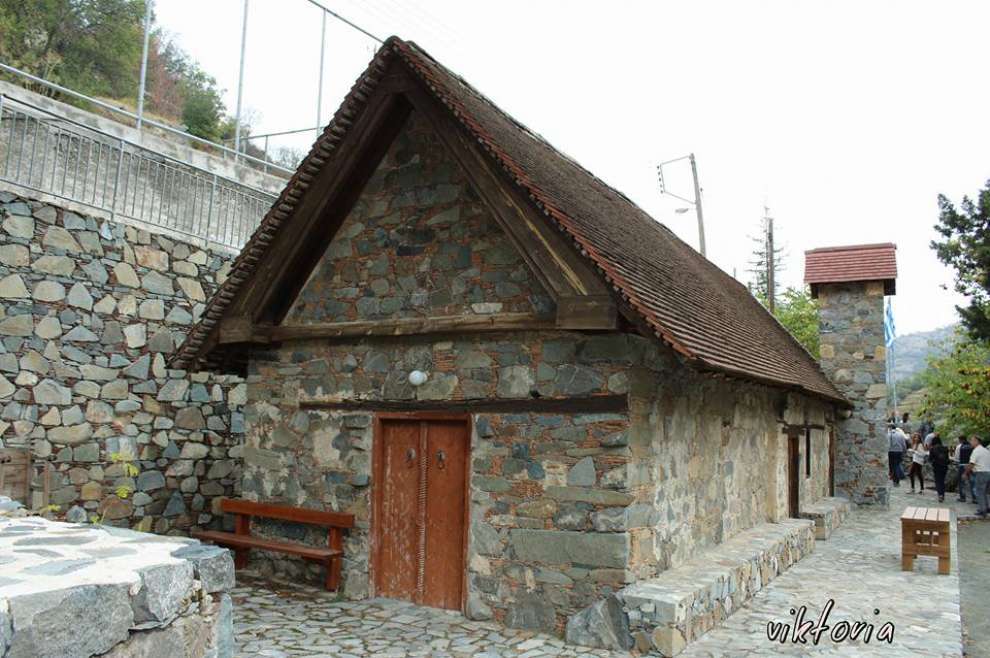 Photo: Viktoria

Population of the village:
Since 1960, Saranti numbered 134 inhabitants, while its population is showing significant fluctuations. After 1974, when the Turks occupied the northern part of Cyprus with the Turkish invasion, Saranti was a temporary refugee location in the occupied zone. Today (2018) his population has fallen to about 1/3 of the 1960 census. According to the 2001 census, Saranti has 57 inhabitants. It is obvious that Saranti suffered the blow of urbanism and emigration.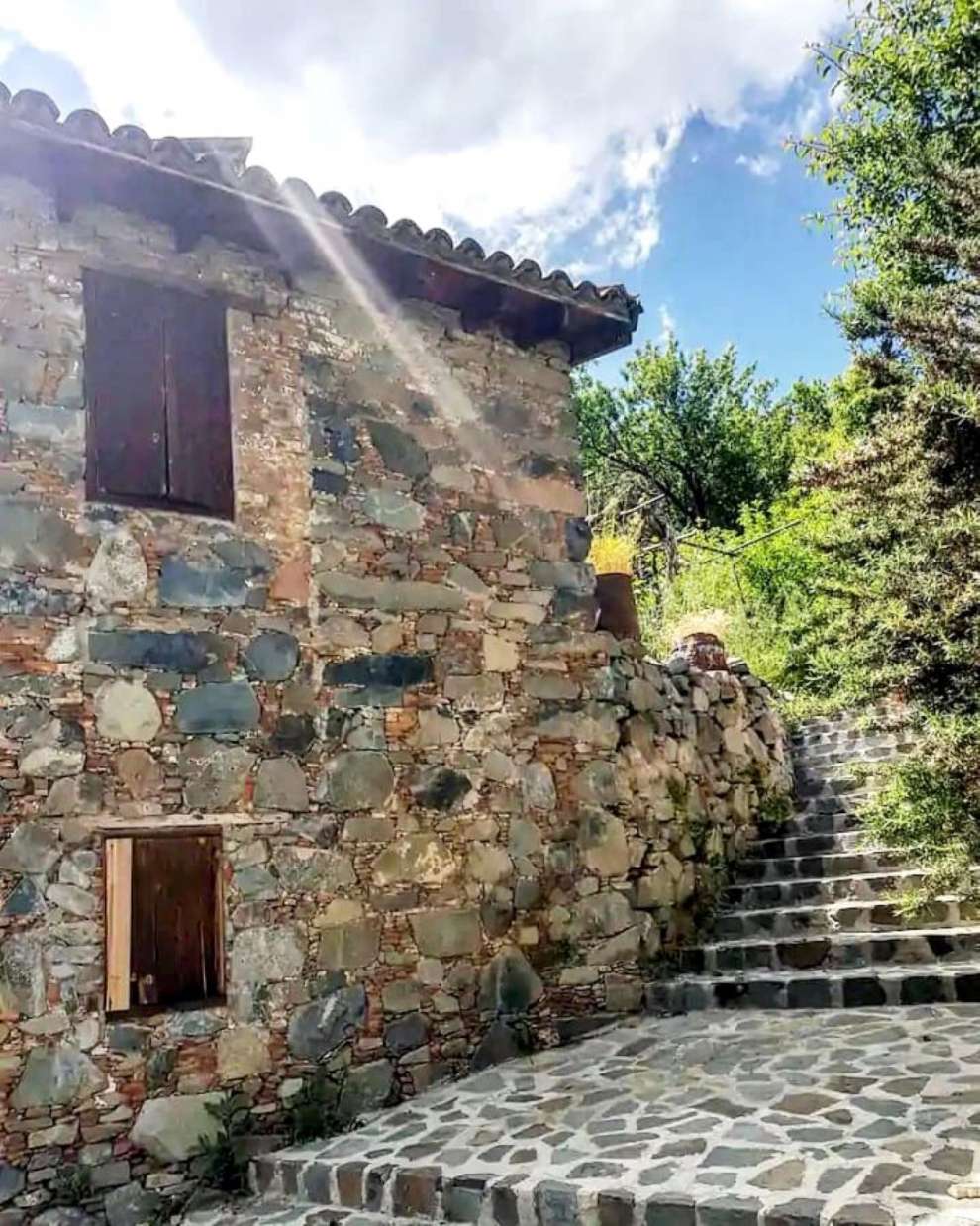 Photo: Georgios Panayiotou

The crops in Saranti:
Saranti is a village with a mountainous and rough relief that does not favour the cultivation of land. In the village you will see hazelnut trees with a few vines and other tree crops and a few chestnut trees.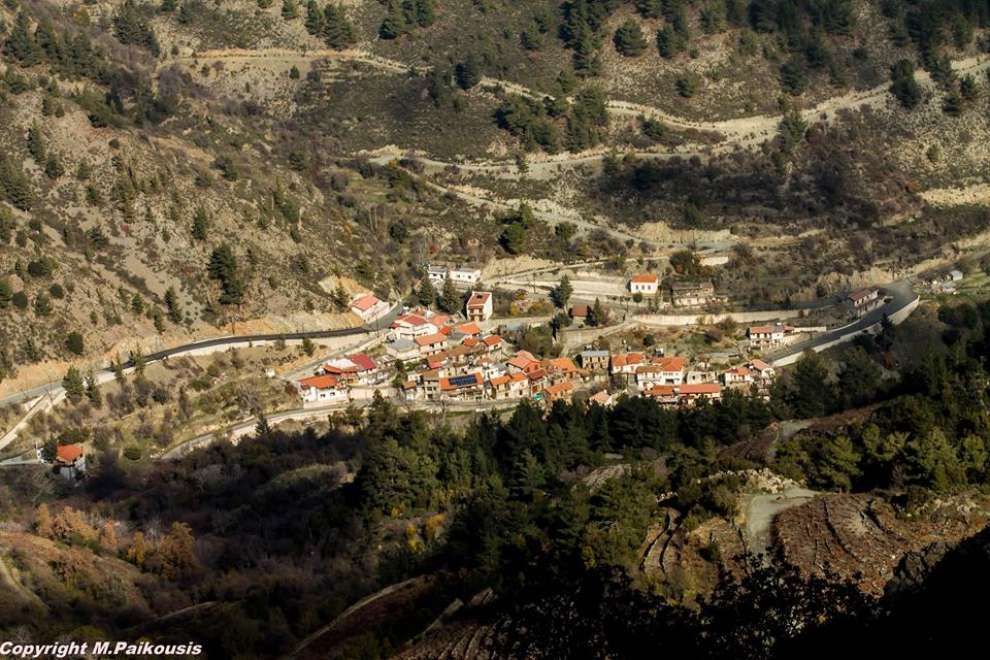 Photo: Michalis Paikousis

Saranti Village is also 15 minutes from Xyliatos Damn and next to UNESCO HERITAGE Church of Panayia tou Araka.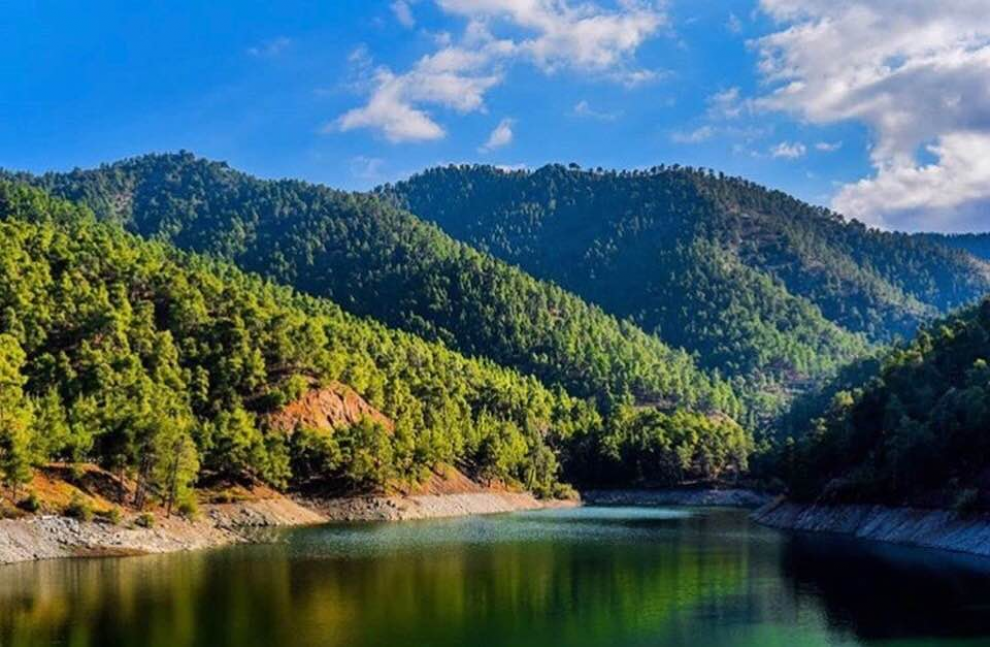 Photo: Georgios Panayiotou

At the village you will also find many hiking paths and nature trails, such as the DOKSASI O THEOS (meaning Thank God), SELADI KARAMANLI, TESIA TIS MADARIS (MADARi CIRCULAR PATH) and more.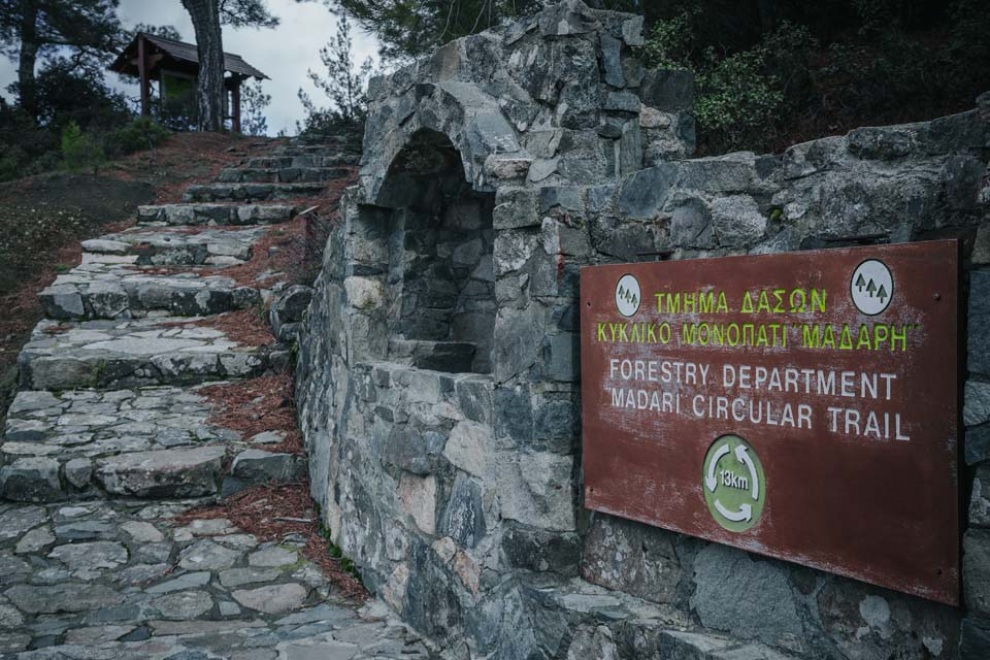 Photo: Georgios Panayiotou
Saranti Village has 2 traditional restaurants with amazing food and views. Both restaurants have natural springs below them. The Vrisi tis Fintoukia spring and the Pigi tou Pirgou spring.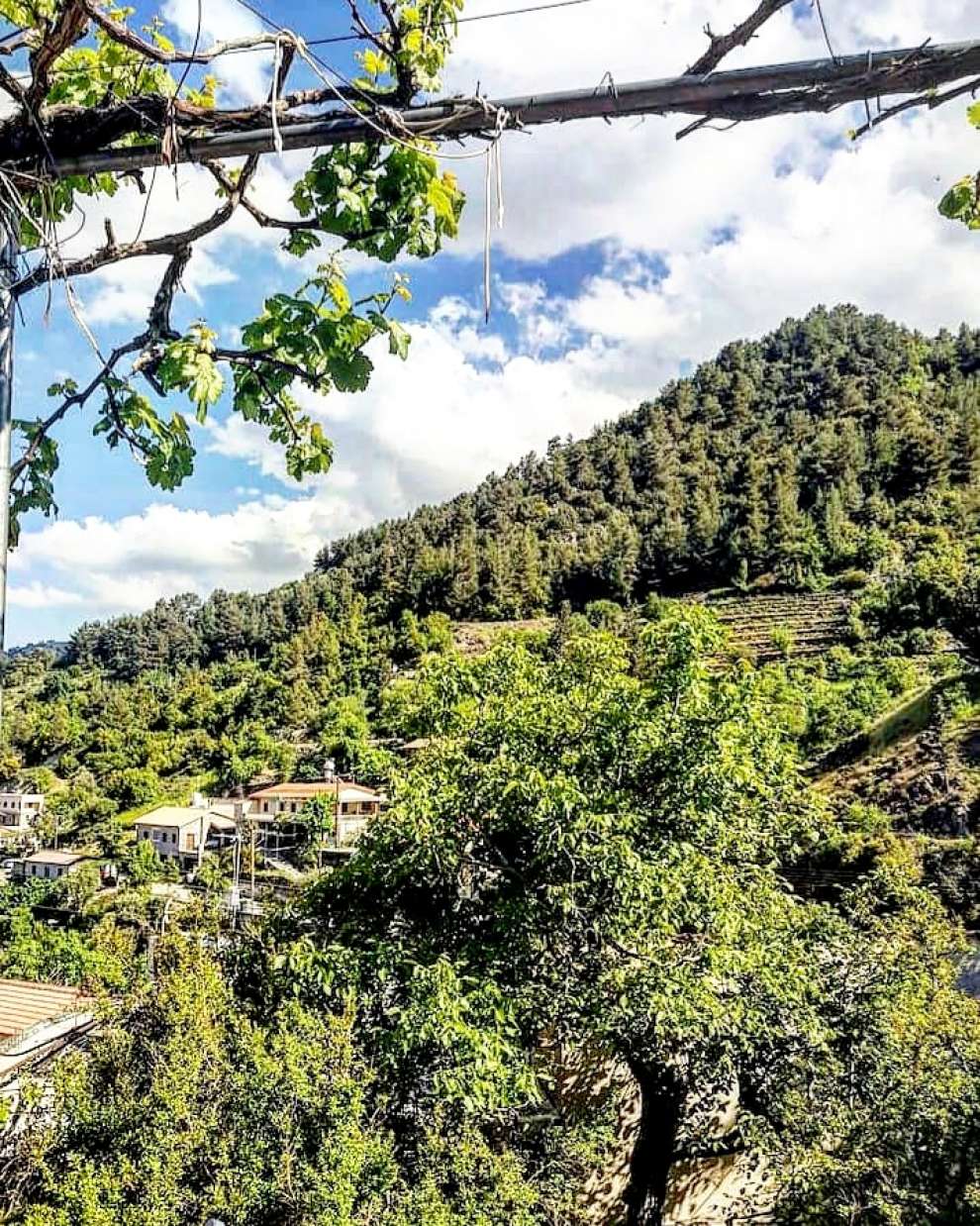 Photo: Georgios Panayiotou
For the map of the area, click HERE