Tserkezoi (Cherkez Tsiflik)
A village with a difficult history
Tserkezoi or Cherkez Tsiflik is a village in the Limassol province that borders to the east with the municipality of Limassol, to the north with the municipality of Ypsonas and the municipality of Kato Polemidia, to the west with Trachoni and to the south with Asomatos.
Much of Lady's Mile Beach is administratively owned by Cherkez Tsiflik.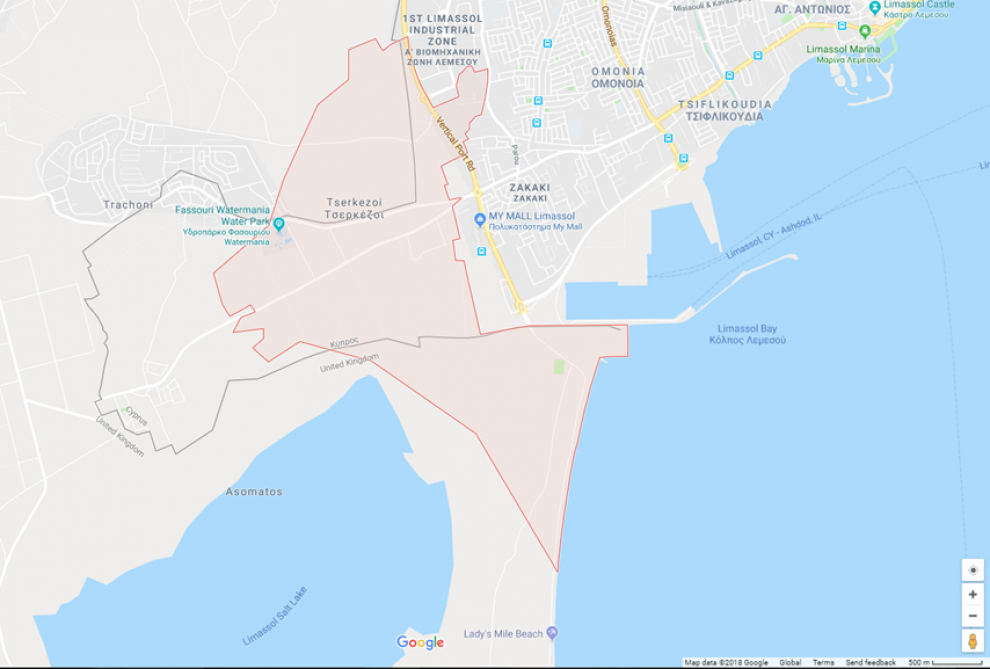 Historical Data:
According to an article in the Cypriot newspaper of 1935, Circassians settled in Phasouriou in 1860, an area adjacent to the village. These people came from Georgia and after the Russian domination in the region and the protracted conflict that followed, they fled their country and migrated to various territories of the Ottoman Empire, including Cyprus.
About 500 people arrived in Cyprus, they bought a farm in the area of Phassouriou and settled there. They began to be involved with agriculture. The area there was a swamp, which led to the deaths and disappearance of the inhabitants.
The farm of the Circassians then came under the jurisdiction of the Laiki Bank of Cyprus, and later to the company CPPC (Cyprus Palestine Plantation Ltd, now known as The Cyprus Phassouri Plantations Co. Ltd) actively engaged in agricultural development in the region, buying 3,000 plots. David Slonin arrived in Cyprus in 1933 as Director of the Phasouriou Farm and wanted to transform it into a paradise by planting 30,000 cypress peripherals in the Phasouriou area, as well as 25,000 eucalyptus trees, which, as hydrophilic trees, helped drain the swampy area. aim to bring productive use to the marshy areas adjacent to the Salt Lake Akrotiriou. Its main activities were the production, packaging and marketing of citrus fruits.
At the same time the so-called "relief works" especially in the fight against malaria had begun in the area of the farm. This is how the big farms were created.
In 1940, Distributors began experimental tobacco cultivation in the area. In the same year, Nicolas Panagis of Lanitis bought the farm, which then it began to be called "Lanitis Farm", a name still used today.
In 2012, a referendum was held to integrate the community into the neighbouring municipality of Limassol. The majority of voters rejected membership in the Limassol municipality.

Population:
The area has experienced several fluctuations since its occupation. More specifically in 1881 it had 69 inhabitants which decreased to 36 in 1891 and to 15 in 1911. In 1921 they increased to 23 and to 29 in 1931. In 1946 they increased to 58 to be reduced to 56 in 1960. In 1973 they were reduced to 18 and increased to 60 in 1976. They were then reduced again in 1982 to 54, and to 28 in 1992. In 2001 the village had 58 inhabitants and in 2011 it had 50.